The African bush really ignites all of your senses – a feeling that words fail to describe and has to be experienced.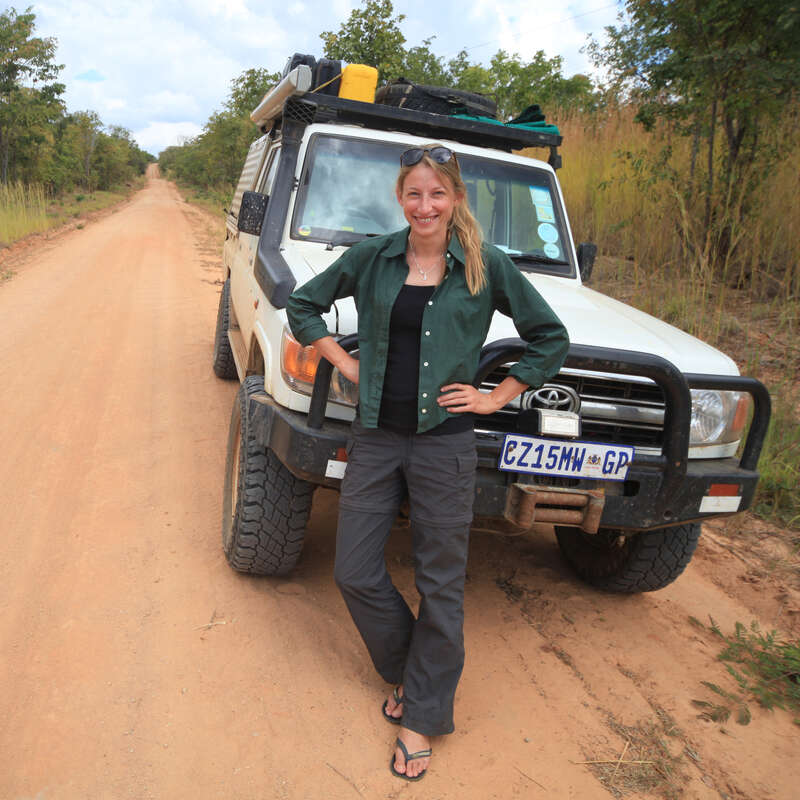 Jess is in the UK and usually available:
UK time
: 09:00-17:30 Mon-Fri, and occasional Saturdays.
See our
office hours and locations
.
More about Jess...
I completed a Geography degree at the University of Exeter and a Masters in Environment and Development from King's College London, but perhaps most importantly I have a lifelong love of travel, wildlife and the outdoors. In between time at a sustainability charity and marketing international education programmes, I carried out biological fieldwork in Costa Rica, backpacked from London to Istanbul (taking the scenic route via the Balkans and Eastern Europe), explored The Caucasus' and helped set up a social enterprise for young conservationists.
Prior to university I spent time in northern Namibia volunteering at a rural school, which sparked an interest in the continent and all it has to offer. A few years later I was back, but this time with four wheels (and a couple of spares) to undertake a rather bumpy Land Rover expedition across Botswana and the Okavango delta. It was this journey that really ignited my passion for the Southern African bush, and I soon began plotting my next African adventure.
Luckily, the wait wouldn't be too long; after a year or so back at work in central London, I made the decision to pack everything up and return to Africa. My husband and I purchased a 4x4 and spent a wonderful 6 months overlanding 32,000km from South Africa to Tanzania and back again, covering nine countries and visiting as many national parks en-route as possible.
All good things must come to an end, and although I was sad to leave the bush behind, I was ecstatic to start working for Expert Africa - I still get to talk about safaris all day! I am on the East Africa team here, and after spending the last three years mainly focusing on Tanzania, I am now also spending time exploring all that Kenya and Rwanda has to offer.
Jessica's most recent Africa trips
---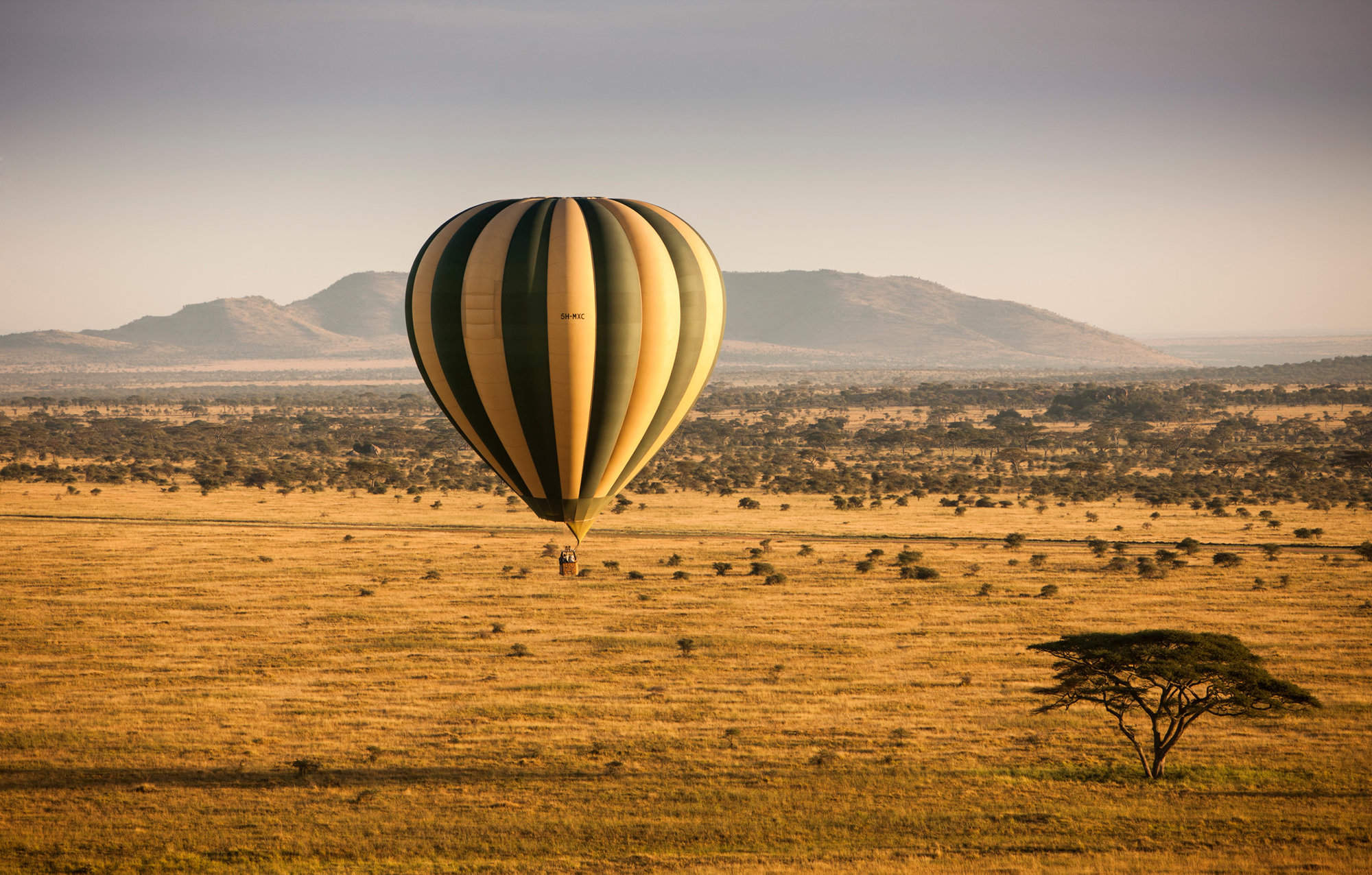 Tanzania, Zanzibar
I was delighted to spend some time on the Zanzibar archipelago, visiting a number of properties on Unguja's Michamvi Peninsular, down south to Paje, and over to the quieter west coast of the island. Then it was over to beautiful Mafia Island where I was lucky enough to snorkel with whale sharks, which was just magical. They are such graceful giants, gliding through the water at a rapid pace! Pemba Island provided an excellent end to a busy trip - a laid back, quiet island, with excellent diving over colourful reefs.

Kenya
Back to Kenya! This time to Lewa conservancy, home of a staggering number of rhino, and the slightly lesser visited 'north' of Samburu, the Matthews Range and Meru National Park. I loved the hot, dry and harsh Samburu lands, and spotting all of the special 'northern 5'! It was fantastic getting to know the culture of the local people. Clambering up kopjes and walking in the forested slopes of the Matthews with talented Samburu guides, will be a lasting memory. Wild swimming followed by a delicious picnic lunch made for a perfect day.

Kenya
This was my first trip back to East Africa post pandemic, and the return to the bush was better than ever! I spent two weeks exploring Kenya's Amboseli National Park, Maasai Mara National Reserve, Mara North Conservancy and ended with three nights on the coast at Diani. The wildlife was fantastic throughout; the real highlights for me were the elephants of Amboseli against the breathtaking backdrop of Mt Kilimanjaro in the distance, watching a serval and kitten hunt rodents in the Mara's Paradise Plains, and finally coming across my first aardvark while on a late night drive on Mara North. After a difficult 18 months, it is so wonderful to see tourism picking up again in Kenya - and the hospitality is as warm and welcoming as always. Covid protocols were in place for everyone's benefit, but these were subtle and they did not impact the traditional safari experience.
Jessica's previous Africa research
---
| Country | Arrived | Length of stay | Areas visited |
| --- | --- | --- | --- |
| Rwanda | November 2019 | 13 nights | Kigali, Nyungwe Forest National Park, Lake Kivu, Volcanoes National Park, Akagera National Park |
| Tanzania, Zanzibar | September 2019 | 13 nights | Tanzania Coast, Stone Town, Northern Zanzibar, East Coast Zanzibar, Nyerere National Park, Dar es Salaam |
| Kenya | February 2019 | 14 nights | Nairobi, Laikipia, Maasai Mara Conservancies, Maasai Mara National Reserve |
| Tanzania | October 2018 | 7 nights | Ruaha National Park |
| Tanzania | October 2018 | 14 nights | Arusha, Tarangire National Park, Ngorongoro Crater, Serengeti Migration Area |
| Tanzania | February 2018 | 13 nights | Arusha, Lake Manyara National Park, Ngorongoro Crater, Serengeti Migration Area |
Reviews from Jessica's latest travellers
---