Firefinch Drive-Fly Safari: Summary
Firefinch safari in a nutshell
This drive-fly safari encompasses three of the most sought-after destinations in northern Tanzania, and is great value. With a combination of privately guided drives, light-aircraft flights and shared game drives, it is a well-rounded and immersive safari, initially with the attention of a personal guide then sharing the experience with a small group.
Beginning at Oliver's Camp in the quieter south-east of Tarangire National Park, you'll journey with your personal 4WD to the remoter regions of the park where you can enjoy bush walks, night drives and a plethora of spectacular birdlife.
Situated mid-way between Lake Manyara National Park and the Ngorongoro Conservation Area, Plantation Lodge then provides an immaculate and comfortable base from which to explore both. Safari to the great soda lake and watch for large herds of elephants, or journey to the crater floor where it is possible to spot the elusive black rhino.
After flying into the Serengeti, you will join shared game drives at a small and authentically rustic bushcamp. As a mobile camp that moves thrice annually, Ubuntu aims to maximise the potential for migration sightings, following the journey of the herds as they travel through the consistently game-rich plains of the Serengeti.
At a glance
Starts:
Kilimanjaro International Airport
3 nights
Oliver's Camp

-

Tarangire National Park,

Tanzania

Full Board
3 nights
Plantation Lodge

-

Ngorongoro Crater,

Tanzania

Full Board
3 nights
Ubuntu Camp

-

Serengeti Migration Area,

Tanzania

Full Board
Ends:
Kilimanjaro International Airport
Oliver's Camp
Days 1-4
In the quiet south-east of Tarangire National Park, beside Silale and Lormakau marshes, Oliver's Camp is a lovely tented camp set on a low, sandy ridge. It is particularly good for wildlife in the height of the dry season, when the marshes attract huge herds of buffalo, zebra and wildebeest. It originally started off as a temporary camp, but was made permanent in 2008.
View full itinerary
Plantation Lodge
Days 4-7
The privately run Plantation Lodge, first opened in 1998, lies between Ngorongoro Conservation Area and Lake Manyara National Park, a short distance from the bustling Tanzanian market town of Karatu. Set in three hectares (seven acres) of beautifully maintained gardens, it is staffed entirely by local residents. The lodge is mainly used by visitors travelling with their own guide and vehicle, as a base for visits to the Ngorongoro Crater and sometimes to Lake Manyara National Park.
View full itinerary
Ubuntu Camp
Days 7-10
Ubuntu Camp is a small, mobile camp in the Serengeti National Park in Tanzania, which moves two times a year to optimise the chance of witnessing the great wildebeest migration. Between mid-November and mid-March, it is situated on the open southern plains, where the annual migration spreads out to graze. From mid-June to October it is located in the northern Serengeti, where it is perfectly positioned to witness the wildebeest crossing of the Mara River. The camp closes from mid-March to mid-June.
View full itinerary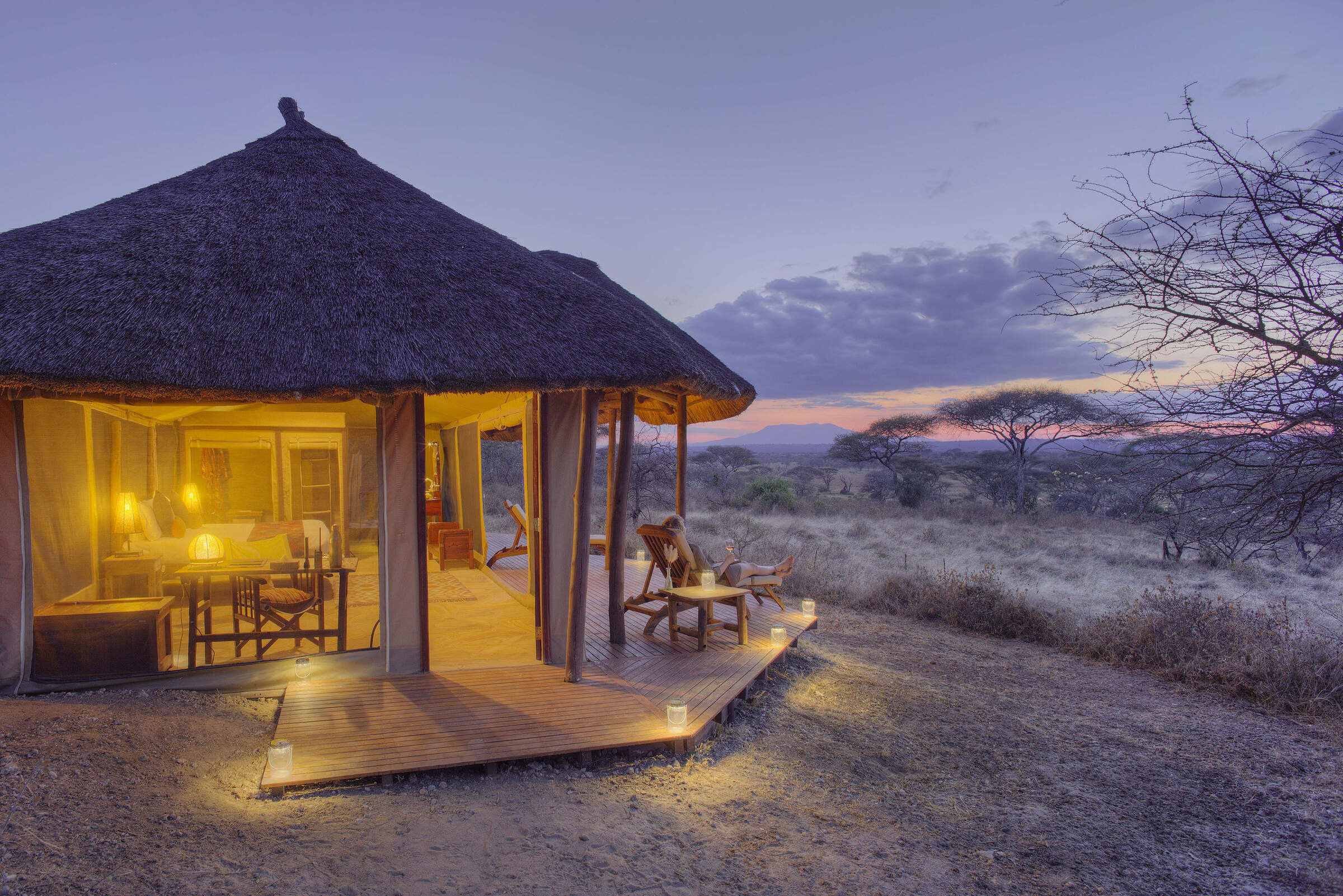 Oliver's Camp
Tarangire National Park, Tanzania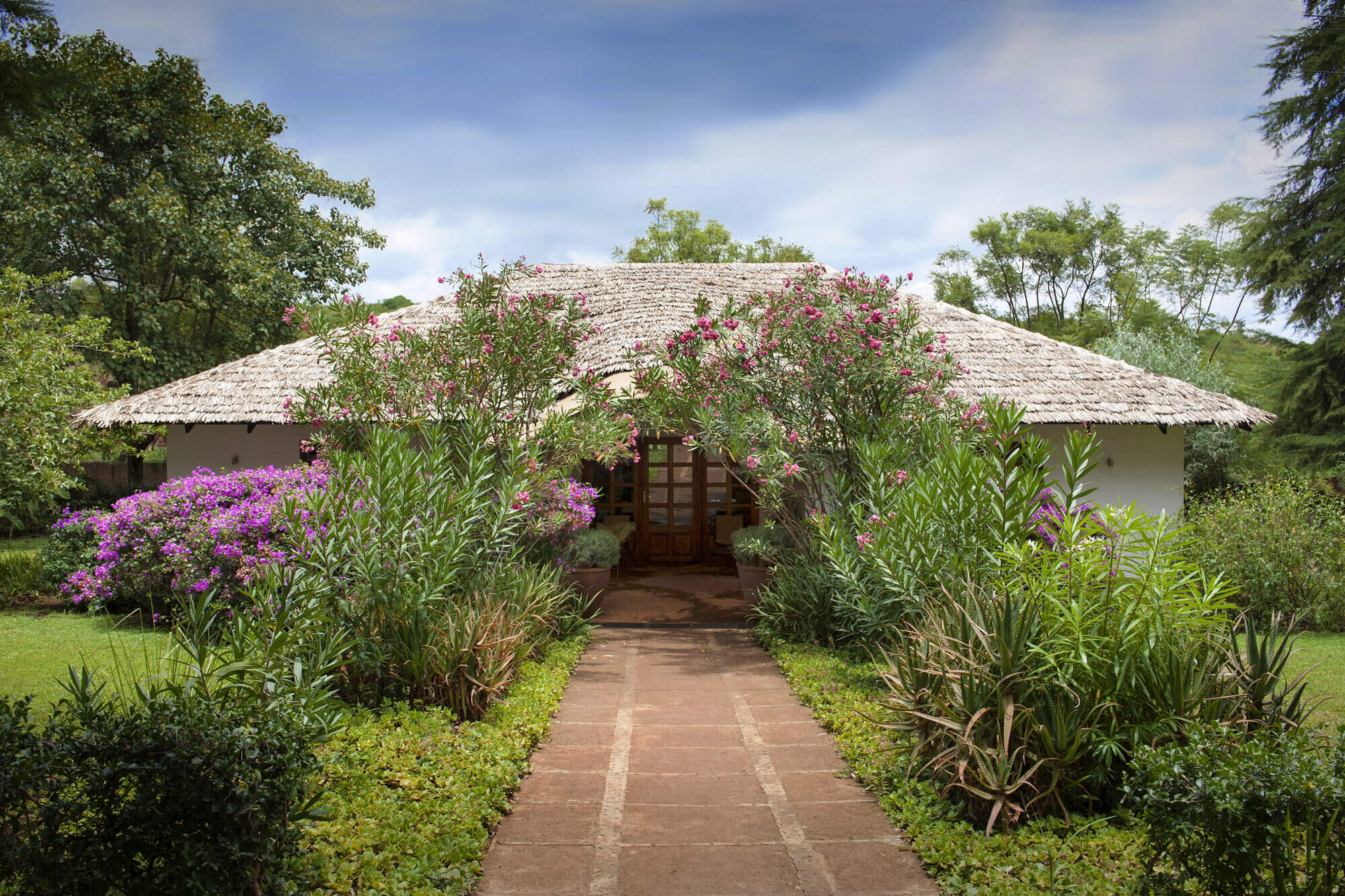 Plantation Lodge
Ngorongoro Crater, Tanzania

Ubuntu Camp
Serengeti Migration Area, Tanzania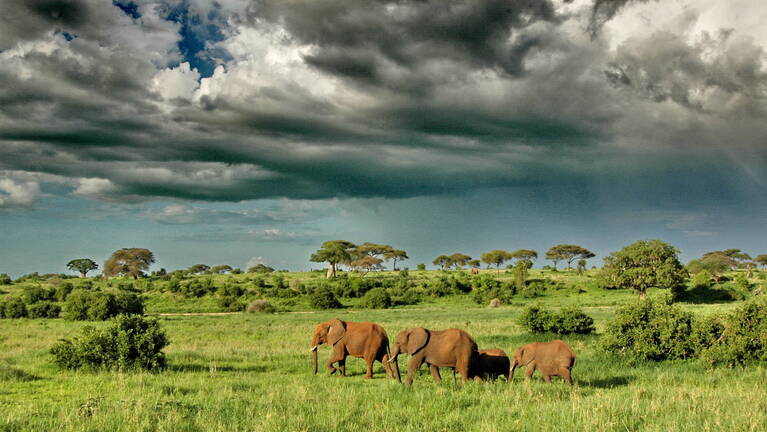 Highlights
Our thoughts on five of the top experiences of this Firefinch Drive-Fly Safari.
Driving alongside hundreds of wildebeest
Experiencing the culture and meeting local people
Seeking black rhino on the floor of Ngorongoro Crater
Immersing yourself in nature during bush walks
Enjoying both a private safari and shared drives
Activities
Some activities which can be included in the Firefinch Drive-Fly Safari: talk to us about those which interest you.
4WD Safari

Birdwatching

Cultural excursion

Guided walking safari

Hot air ballooning

Mountain biking

Night drive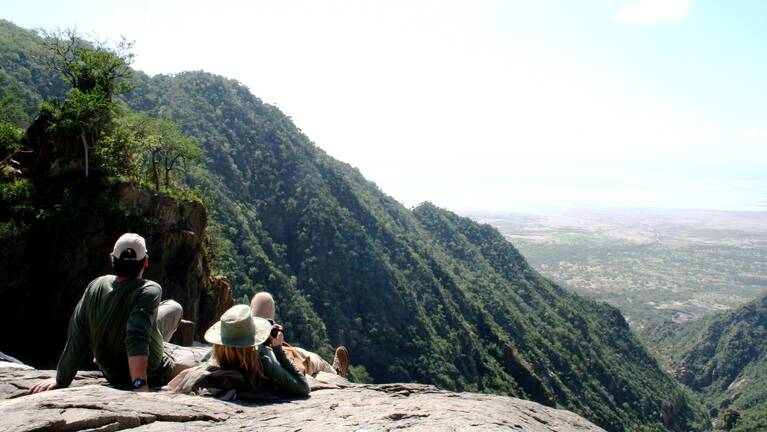 Key species to see on the Firefinch Drive-Fly Safari
Based on our travellers' observations, we've estimated the likelihood of seeing these species during the Firefinch Drive-Fly Safari. Click on the animals and our wildlife surveys page for more info.
---


















Side-trips whilst on this safari
We may be able to build in some of these optional excursions from the Firefinch Drive-Fly Safari. Talk to us: they're usually best arranged when you book.
---
Let us help you customise your trip
All of our holidays on this site are just ideas; none are fixed. All of our trips are tailor-made, so we'll always adapt them to suit you. Talk to an Expert and let us help you to work out your perfect trip.
---

Talk to an Expert
Call us now! We'll match you with the Specialist in our team who is best suited to help you. Then together we can start planning your trip.

Set up your itinerary
Based on our experience and your ideas, your specialist will create a detailed, costed itinerary. We'll refine it together, until we have a trip that you're perfectly happy with.

Prepare for your trip
The same Specialist will make the seamless arrangements for your trip, send you detailed travel documents, and be available to answer any questions before you depart.

Travel with peace of mind
After you set off, you'll be cared for by our partners in Africa, most of whom have worked with Expert Africa for decades. And if you ever need us urgently, we're available 24/7.

When you return
We love to learn about your trip, and so will always be grateful if you've the time to give feedback to your Specialist when you return.

Other ideas for Tanzania safaris
Look at these ideas in Tanzania: then talk to us. Will will design a trip that's perfect for you.
---
Other safari ideas across Africa
Talk to us: help us to understand what you like and we can create a safari that will really suit you.
---