About Plantation Lodge
The privately run Plantation Lodge, first opened in 1998, lies between Ngorongoro Conservation Area and Lake ...
... Manyara National Park, a short distance from the bustling Tanzanian market town of Karatu. Set in three hectares (seven acres) of beautifully maintained gardens, it is staffed entirely by local residents. The lodge is mainly used by visitors travelling with their own guide and vehicle, as a base for visits to the Ngorongoro Crater and sometimes to Lake Manyara National Park.

We have always been impressed by the attention to detail and personal care at Plantation Lodge. It is comparatively affordable compared to many of the lodges on the rim of the crater and we feel it offers excellent value for money. Conveniently located, it makes a lovely, tranquil base from which to explore both the Ngorongoro and Lake Manyara areas.
Accommodation

23 rooms

Children

Best for 12+

Open

Mid-May to early April
Activities
4WD Safari
Birdwatching
Cultural excursion
Guided walking safari
Mountain biking
Safaris visiting Plantation Lodge
Just ideas, we'll always tailor-make a trip for you
---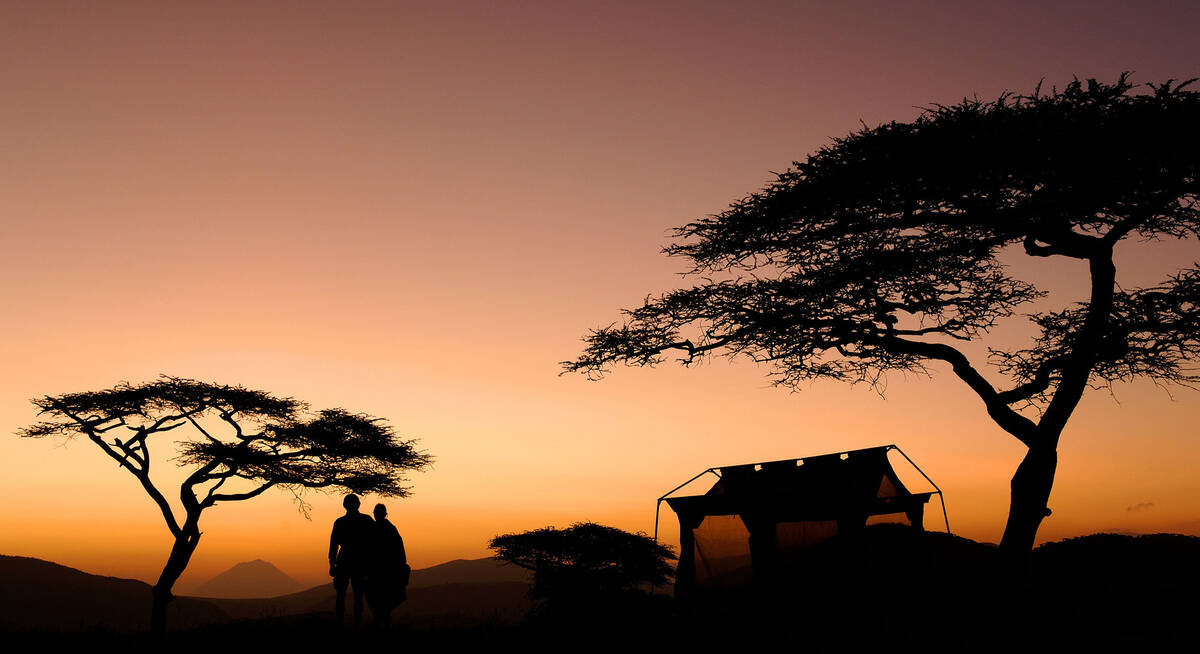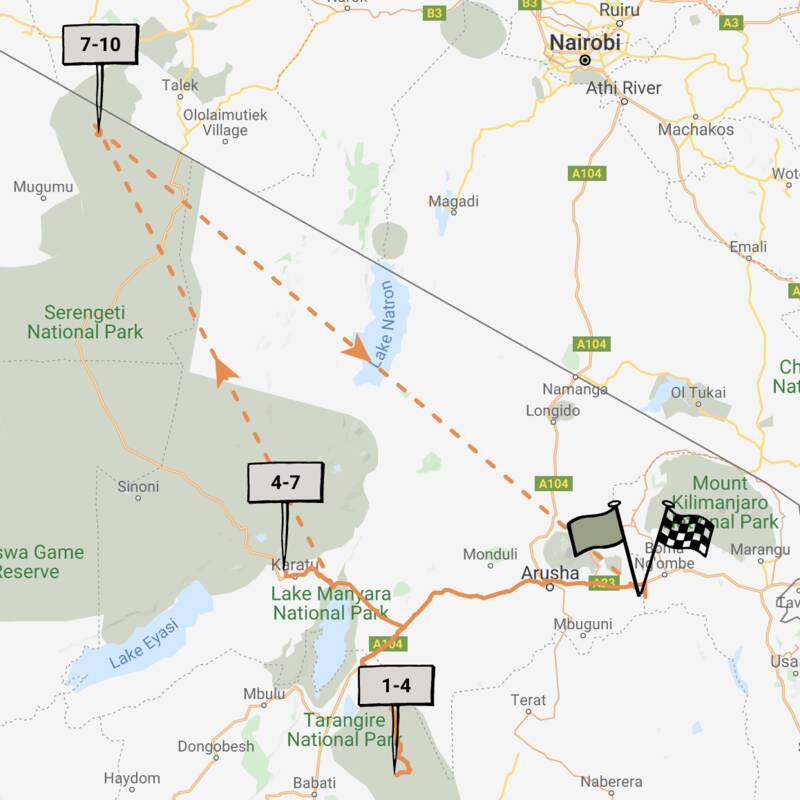 Firefinch Drive-Fly Safari
9 days • 3 locations • 1 country
KILIMANJARO AIRPORT TO KILIMANJARO AIRPORT
Enjoy a combination of privately guided and shared game drives during this good-value exploration of northern Tanzania. Explore game-dense regions from three comfortable bases which offer a variety of activities.
Visiting Tarangire, Ngorongoro Crater and 1 other area
US$7,440 - US$10,740 per person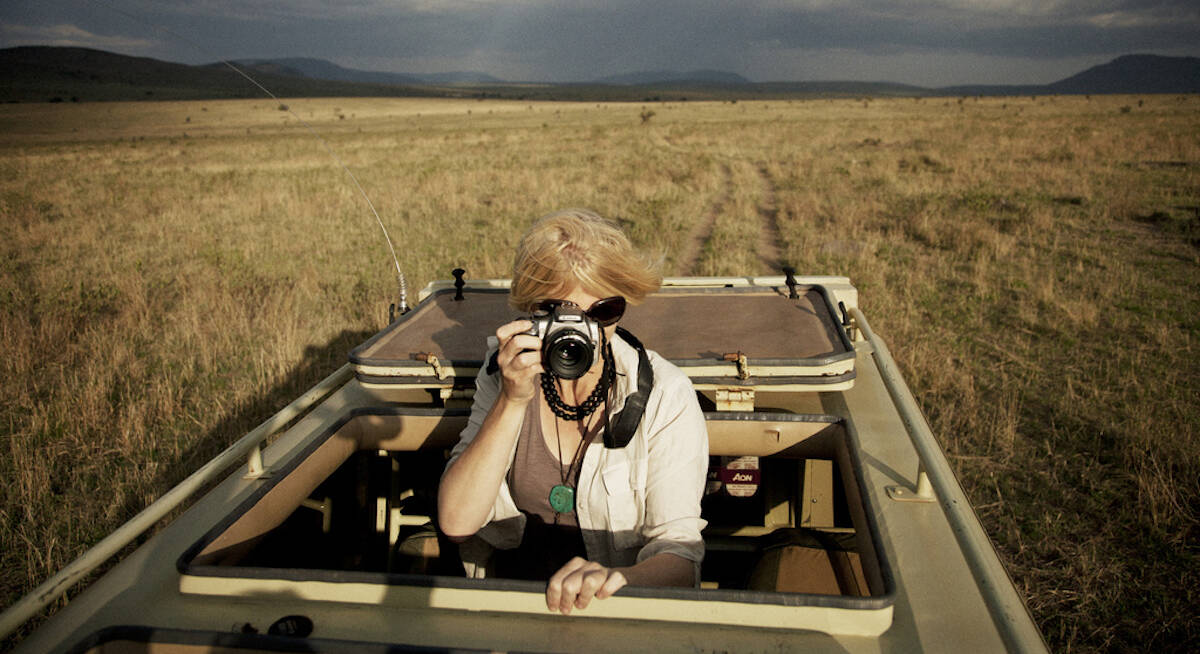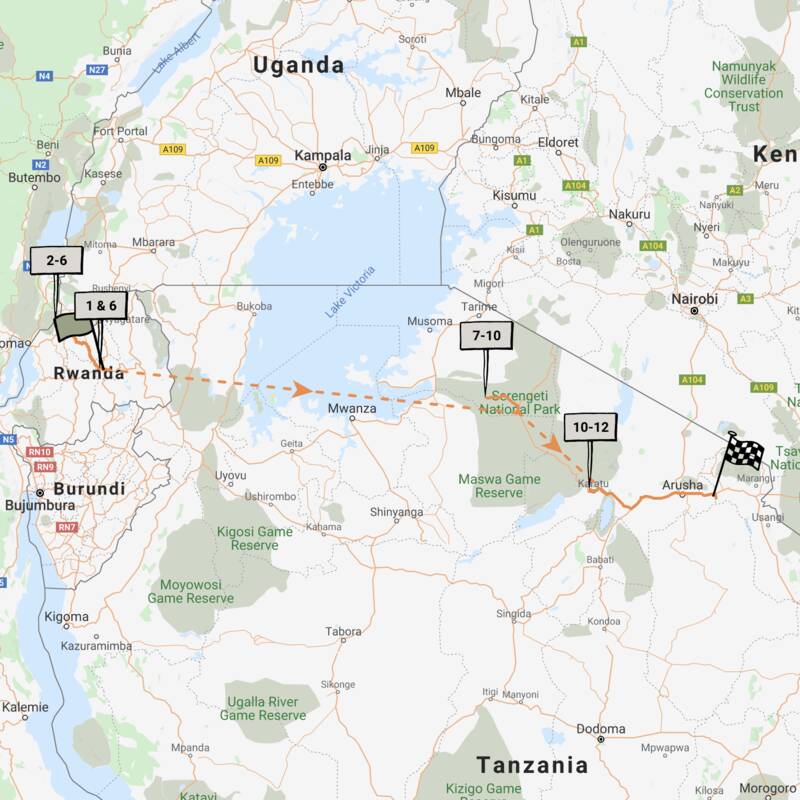 Gorillas and Serengeti Safari
11 days • 4 locations • 2 country
KIGALI AIRPORT TO KILIMANJARO AIRPORT
Combine three iconic experiences – mountain gorillas in Rwanda, and the Serengeti plains and awe-inspiring Ngorongoro Crater in Tanzania.
Visiting Kigali, Ngorongoro Crater and 2 other areas
US$12,620 - US$14,390 per person
Traveller reviews of Plantation Lodge
45 real, un-edited reviews from Expert Africa's travellers.
---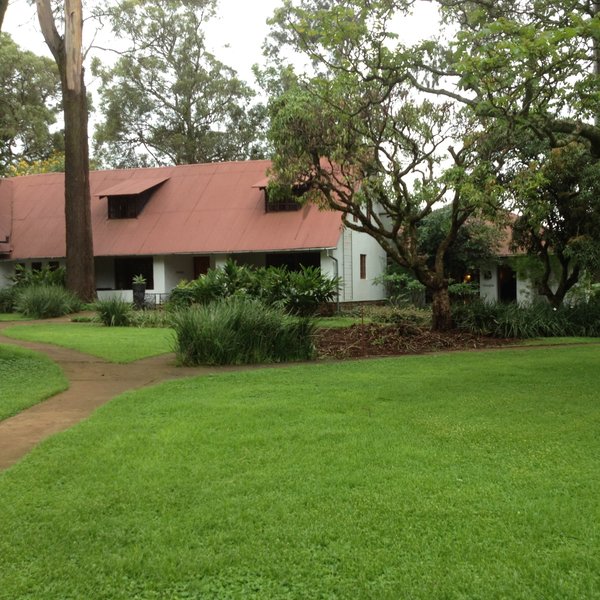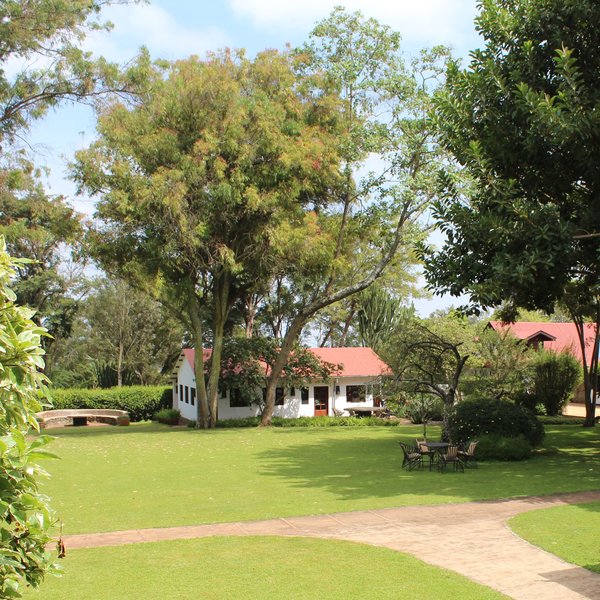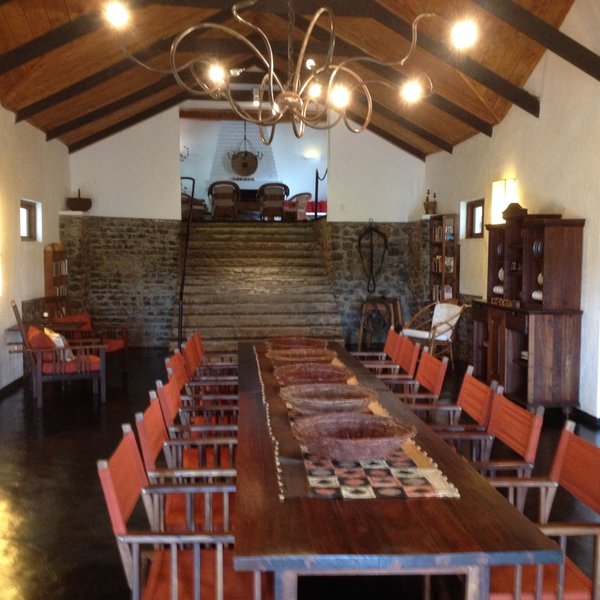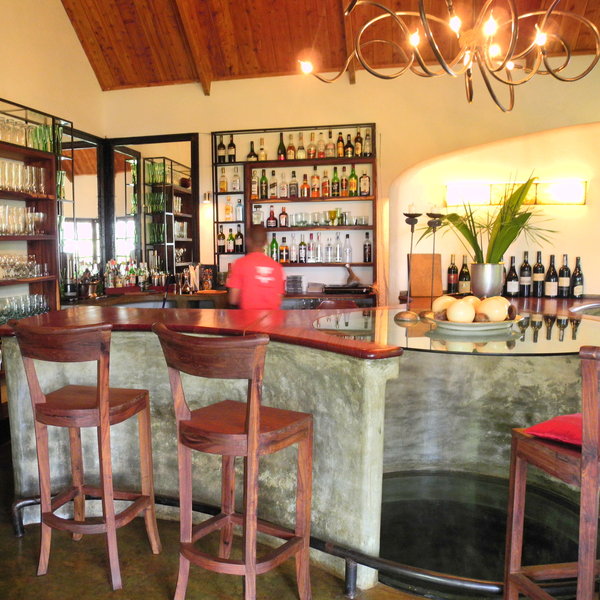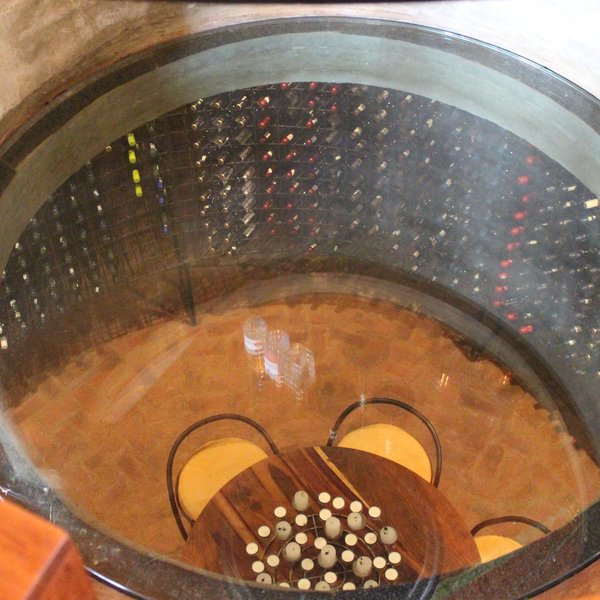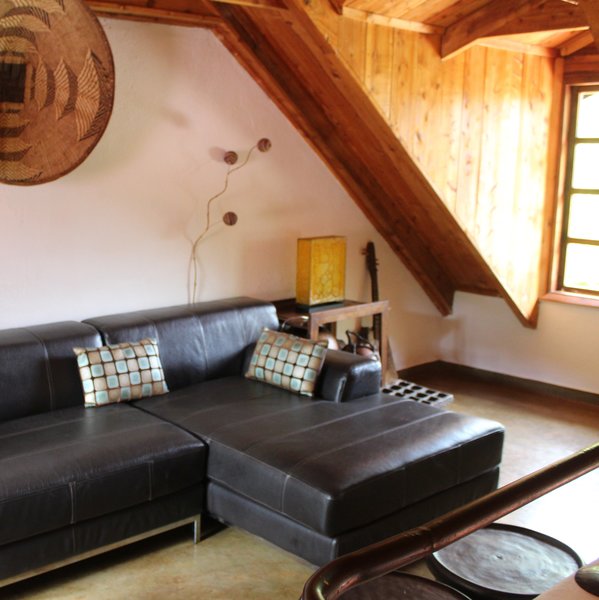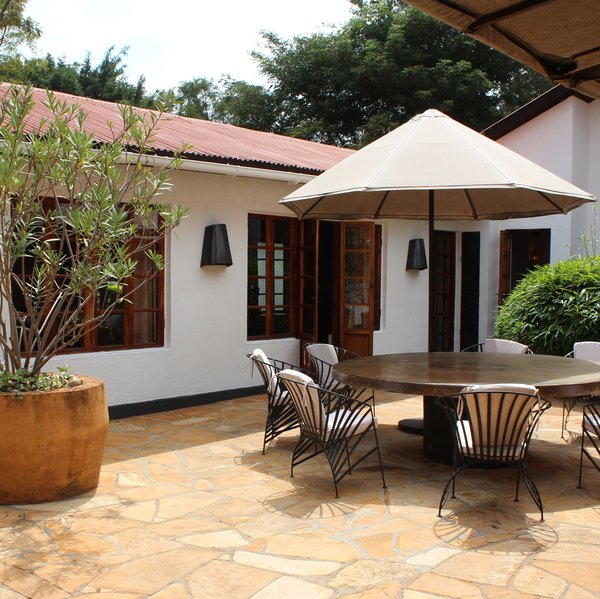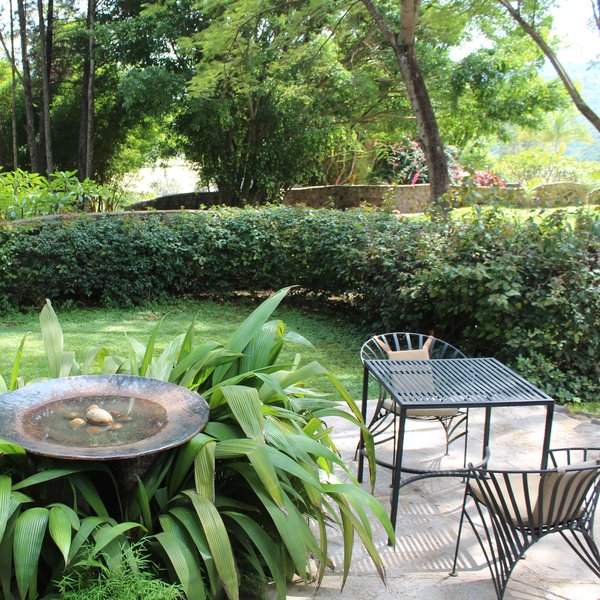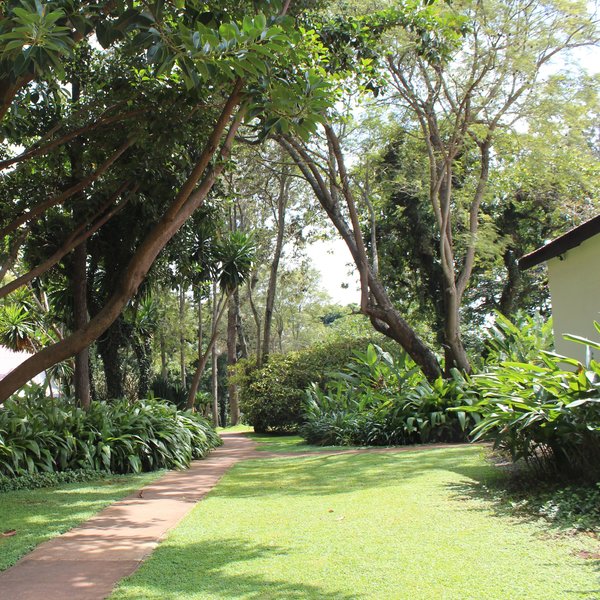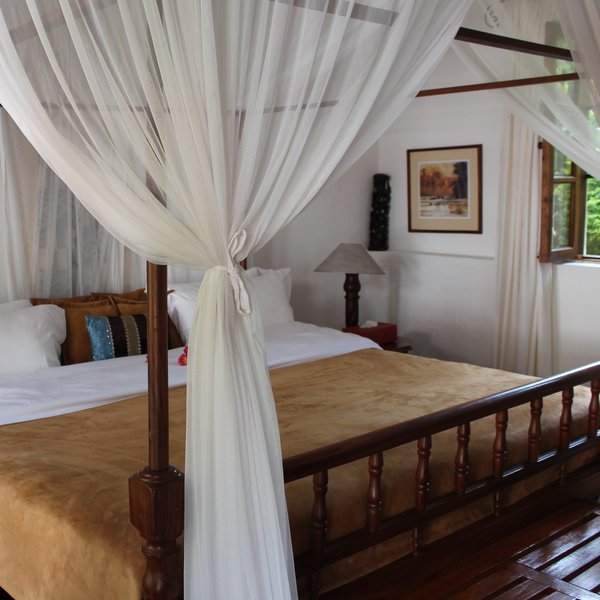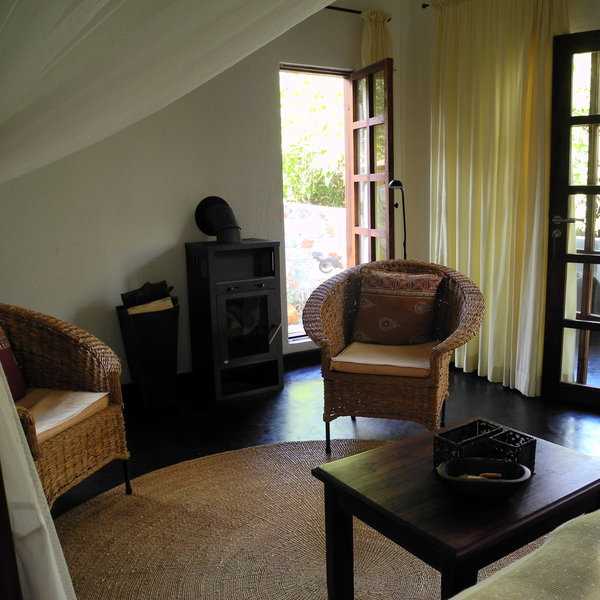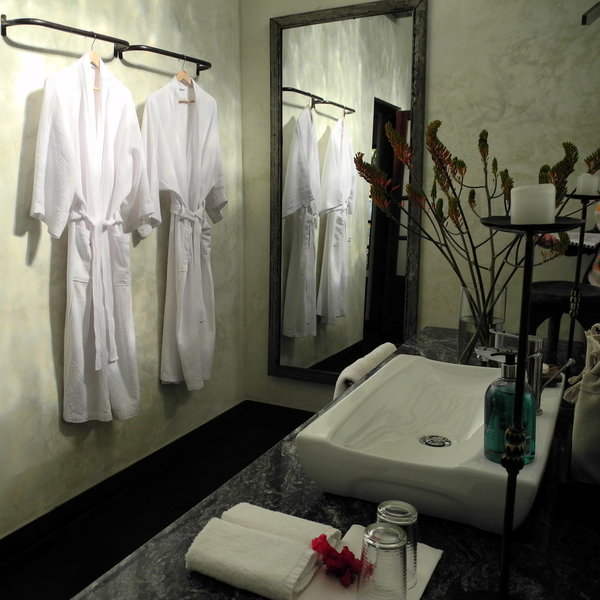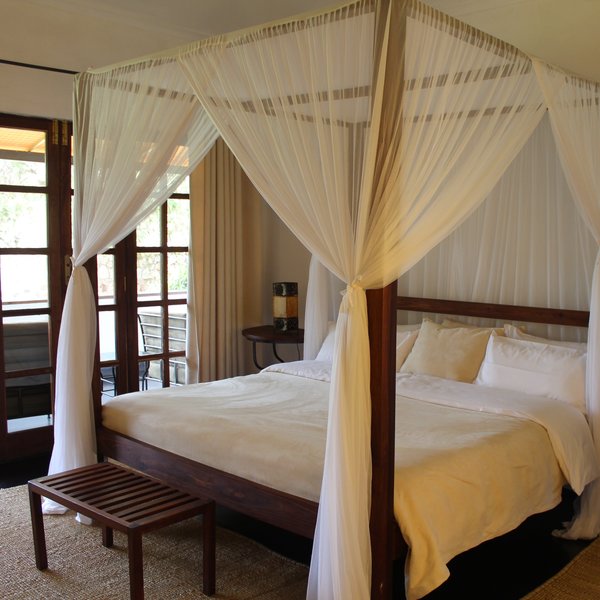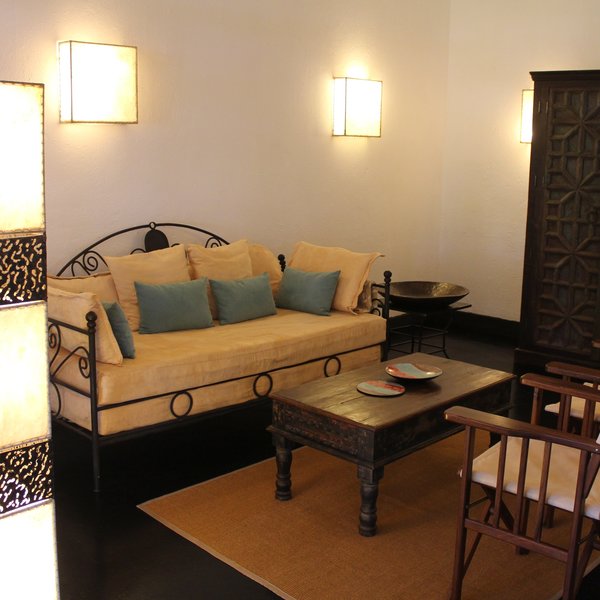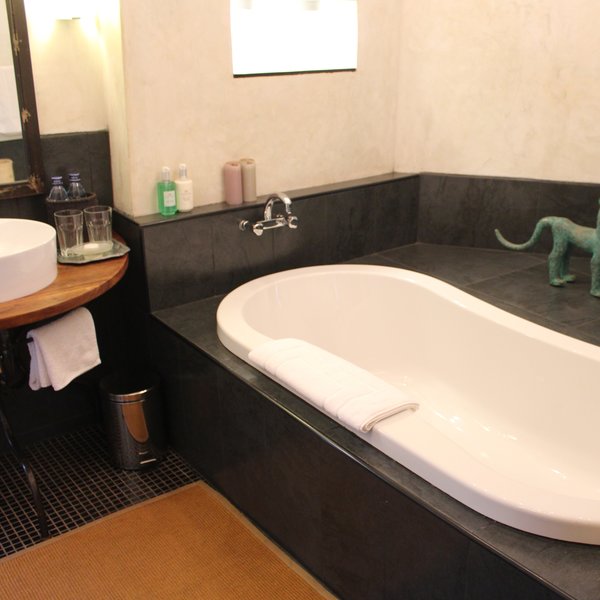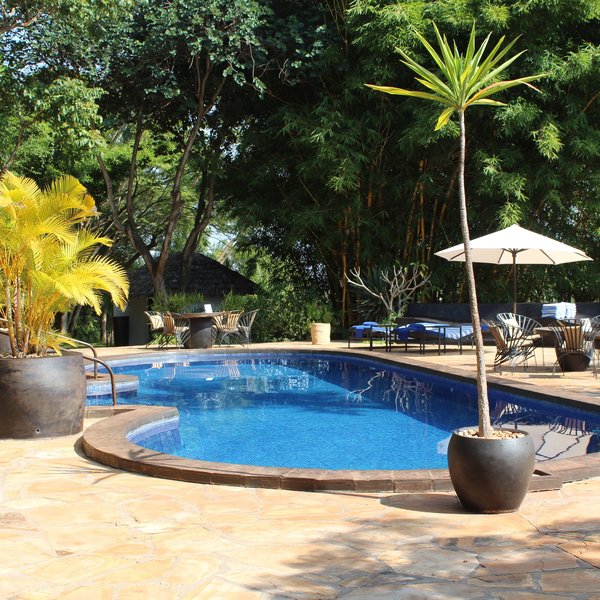 Expert Africa's gallery
When we travel we take lots of photos ourselves to give you a real and un-edited view of the safaris. See our 20 pictures of Plantation Lodge to get the candid view.
View gallery
Our travellers' wildlife sightings from Plantation Lodge
Click an animal to see our traveller's success in sighting them.
How we work this out.
---









Spotted Hyena
29% success





Plantation Lodge's location
Look closer at the environment and surroundings of Plantation Lodge.
---
When to go to Ngorongoro Crater
Our month by month guide: What it's like to visit Plantation Lodge in Ngorongoro Crater
---
Jan
Feb
Mar
Apr
May
Jun
Jul
Aug
Sep
Oct
Nov
Dec
January usually marks the start of the short dry season, although the exact timings of this are a little unpredictable. You can expect clear blue skies and sunshine, if the short rains have stopped, and the temperatures will be building. The short dry season is a little less pronounced in Southern Tanzania, and so it can still be wet in these areas. It is an interesting time for avians as resident birds go into breeding plumage and migrant species can be present.

Once the New Year busy period has quietened down, January can offer great value and quieter parks, although the weather can be variable, and in the Selous and Ruaha the wildlife is more dispersed.


Variable weather: clear & dry or cloudy with some rain.
Occasional thunderstorms may occur.
A good time of year for birding as and many migrant species are around
The wildebeest migration is gathering in the southern Serengeti.
Busy in early January, quietening down through the month.
Our view
A good time to visit, with pros & cons
February is during the short dry season and is one of the hottest months in Tanzania, with temperatures reaching around 33°Celsius. This can be a good time to visit, as some areas of the Northern Circuit are comparatively quieter than during the European summer months, and lodge rates are also a little lower.

The wildebeest will typically be on the southern plains of the Serengeti for their calving season, which tends to occur in a 2-3 week window in early-mid February – although this does vary year on year. This is also a particularly rewarding time for birdlife, as northern hemisphere migrants join the resident species.
Hot and dry weather.
Wildebeest migration calving on Serengeti's southern plains.
Ngorongoro Crater and southern Serengeti busy for the migration.
Selous and Ruaha are typically quiet at this time.
The parks are likely to be lush and green, leading to pretty landscape
Our view
A very good time to visit
The heavier 'long rains' start in earnest in March although exactly when varies year on year. With no need to stay close to permanent water sources, migratory wildlife disperses, and so game viewing starts to become more challenging. This is most prominently seen in Tarangire National Park. The wildebeest migration may still be calving, or have moved on into the central regions of the Serengeti.

Many of the camps in the southern parks close mid March and mobile tented camps in the Serengeti will wind down towards the end of the month in order to move location or carry out refurbishments, ready for the new tourist season.


Hot with building humidity, before the rains begin at some point.
Wildlife viewing is variable depending on the start of the rains.
Parks are quiet and rates are low.
Not great for southern or western Tanzania.
March can be a good time for birding, with many migrant species.
Our view
A good time to visit, with pros & cons
April is in the middle of the long rainy season and is the wettest month, with on average 250mm of rain. Temperatures are fairly high and humid in comparison to the rest of the year. Expect the bush to be lush and flowering, and alive with insects, birds and smaller animals. It is however also dense, allowing wildlife to hide, which in turn makes game viewing harder. This is a very quiet time in terms of visitor numbers.

Many of the tented camps are closed in April, however the larger lodges remain open. The rates are significantly cheaper, and so if you are willing to work harder to spot the bigger game, some accommodation bargains can be had.


Heavy rain expected, with impressive thunderstorms and lightning.
Many camps closed and roads impassable due to ground conditions.
Rates are at their lowest all year round, with very few other tourists
Places that are open are green and vibrant, wildlife more dispersed.
Our view
This is not a great time to visit
As Tanzania is close to the equator there is no dramatic difference in climate throughout the year, but temperatures do start to drop a little in May. The rains are likely to still be present, although potentially clearing towards the end of the month. Visitor numbers and lodge rates are still low. The wildebeest migration is making its way through the western regions of the Serengeti, crossing the Grumeti River.

Virtually all camps in southern Tanzania remain closed, and many of the roads and tracks in the Selous become impassable.
Heavy rains and storms are likely, this can create some dramatic skies
Blissfully quiet in northern Tanzania, and a good time to avoid crowds
The parks are likely to look lush and green, with long grass.
Wildlife is likely to be more dispersed, with fewer sightings.
The low prices make safaris much more affordable at this time.
Our view
This is not a great time to visit
The rains come to an end at some point during the month and migratory wildlife begins to be drawn back to perennial water sources as the land starts to dry up. It's likely that the parks will still be quite green and the grass high though, so walking and fly-camping may be unlikely. This marks the start of the season with camps reopening, but prices are still more affordable than the subsequent months.

The migration may still be in the Western Corridor, or on the move northwards towards the Mara River. Western Tanzania presents more challenging conditions for chimpanzee trekking in Mahale National Park, as the chimps are higher in the mountains.
Variable weather: clear & dry or cloudy with some rain.
A transitory time for the migration – moving from west to north.
The parks may still be quite green, and grasses high.
Wildlife may be dispersed still.
Relatively low visitor numbers and good value, shoulder season prices.
Our view
A good time to visit, with pros & cons
July is considered to be the start of the peak season, with no rainfall expected and pleasant daytime temperatures. As the parks dry, the wildlife congregates in fewer areas, grass is eaten and trampled by the migration, and game viewing gets better and better. The wildebeest are typically arriving in the northern Serengeti, ready to begin their period of crossings of the Mara River.

In the Selous and Ruaha wildlife sightings can be fantastic, with animals gathering around the lakes and rivers. Great conditions and school holidays mean the parks are at their busiest, with Ngorongoro and the Serengeti particularly crowded.
Dry and warm daytimes, chilly and windy in the mornings and evenings.
Great wildlife viewing, as water sources diminish.
The most popular time of year with very high visitor numbers.
Prices are at their highest due to the great conditions on the ground.
To avoid the crowds consider Tanzania's southern parks.
Our view
Fantastic: the very best time to visit
August is the middle of the long dry season, with clear skies and sunny weather. You can expect some cooler weather at night and first thing in the morning. Remember to pack layered clothing, so you can wrap up warm on your early morning game drives, but remain comfortable as it heats up throughout the day.

August is a very popular time to visit, so accommodation prices are at their highest and advanced booking is necessary. It can get noticeably busier in some of the northern parks – in particular the Ngorongoro Crater and northern Serengeti, as visitors flock to the area in hope of witnessing an exciting migration river crossing.


Dry and warm daytimes, chilly in the early mornings and evenings.
General wildlife viewing should be excellent.
An exciting time of year for the wildebeest migration.
Certain areas will be very busy and camps fill up fast.
Great wildlife sightings in the Selous and Ruaha, and fewer people.
Our view
Fantastic: the very best time to visit
September can be an excellent time of year to visit Tanzania. As the parks continue to dry up the wildlife becomes increasingly reliant on the remaining water sources, leading to high densities of animals. Whilst early September can be busy, with fewer families traveling at this time the parks typically become quieter as the month goes on.

You are still likely to see the wildebeest migration in the northern Serengeti, with river crossings occurring on a regular basis. Tanzania's southern parks are also fantastic at this time of year, generally receiving far fewer visitors than the north, and wildlife sightings can be great. Prices remain high and the weather generally remains good.
Wildlife viewing in September can be fantastic.
Whilst still fairly busy, often the parks are typically a little quiet
The parks will start to become very dry, with little new vegetation
Cooler mornings and evenings, warming up during the day.
Prices remain high.
Our view
Fantastic: the very best time to visit
At the tail end of the dry season, the wildlife should be the easiest to spot, although photographers should be aware that it can be a bit dusty at this time of year, as there has been no rain for several months. Great general wildlife viewing throughout as animals are attracted to remaining sources of water. Elephant numbers are particularly high at this time in Tarangire, and Mahale and Katavi are especially rewarding with frequent wildlife sightings close to camp.

There is a chance of rainfall towards the end of the month, if the short rains commence. While prices remain high, visitors numbers are significantly lower than in July-August.
Mostly dry and temperatures comfortably warm, with the chance of storm
Great game viewing although the landscape can be a bit barren.
Much lower visitor numbers than the earlier months.
Our view
A very good time to visit
In November you can expect the start of the short rains, although the start date varies every year. The rains are highly localised, and are much lighter and more unpredictable than the long rains that occur earlier in the year. These should not really interfere with your safari – as the game viewing at this time is still good - but you should pack a waterproof jacket and be prepared for some short rain showers!

The majority of tented camps remain open, but some of the mobile camps in Northern Tanzania will close for the latter half on the month. Given the seasonality, camps are charging shoulder season rates so there are often some bargains to be had. Early November can offer great value for money and the weather conditions are likely to be comparable to late October.


Variable weather: clear & dry or cloudy with some rain.
Parks are comparatively quiet and prices at the lower end.
Some camps will close towards the end of the month for maintenance.
Good wildlife sightings, but animals will disperse when rain starts
The wildebeest migration is on the move and the location unpredictable
Our view
A good time to visit, with pros & cons
December is also during the short rainy period, but this does not stop Tanzania being a popular destination to spend the festive period. Be aware that many of the lodges book up early, and charge peak rates over this time. Advanced booking is essential over this period, especially if travelling in larger family groups.

Travelling in December outside of the festive period allows travellers to make use of excellent shoulder season rates. Temperatures are pleasant with the averages of 27Celsius, although there is the chance of intermittent thunderstorms.


Variable weather:clear & dry or cloudy with some rain and thunderstorm
Good general game viewing in parks with low seasonality - Serengeti.
Very quiet early in the month, becoming exceptionally busy.
Prices reflect this – great value rising to the highest they are.
The wildlife in southern Tanzania is more dispersed.
Our view
A good time to visit, with pros & cons
Tanzania fact file
Useful information and advice to help you prepare for a trip including Plantation Lodge
---
Excursions from Plantation Lodge
Optional extra day-trips and excursions possible whilst you're staying at Plantation Lodge. Talk to us: these are usually best arranged before you go.
---
Other lodges in Ngorongoro Crater
Alternative places to stay in this same area.
---