Lion in Tanzania
Home to 40 to 50 per cent of the world's lions, Tanzania is one of the best countries in Africa to see them, and they remain a firm favourite with safari travellers.
---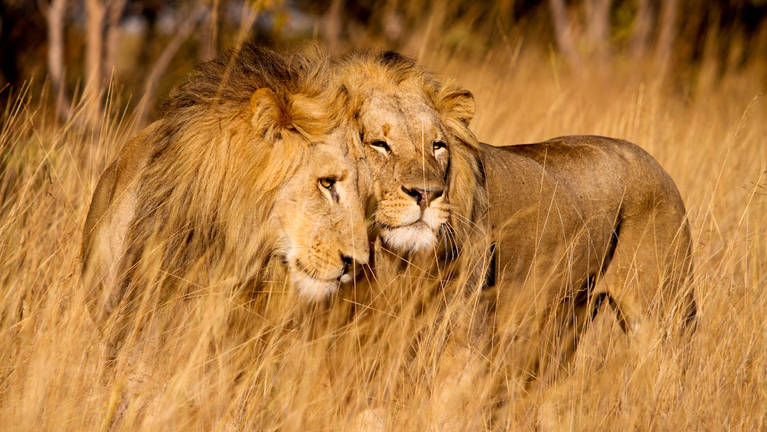 Quick facts about Lion
| | | | |
| --- | --- | --- | --- |
| Scientific name: | Panthera leo | Habitat: | Savanna & woodland |
| IUCN status: | Vulnerable | Adult weight: | 120–225kg |
Lions are in decline across Africa and as few as 30,000 remain in the wild. Tanzania is a hotspot for these iconic big cats and they are found in all the key safari areas, with sightings almost guaranteed – more than 90 per cent of our travellers see them here.

Due to Tanzania's importance as a lion stronghold, there are several lion research and conservation projects in the country. This includes Kope Lion in the Serengeti and the Ruaha Carnivore Project in southern Tanzania.

Both projects emphasise monitoring lion populations while engaging with local communities to reduce human-lion conflict, conserving these magnificent cats for future generations.
ca. 15,000
POPULATION IN TANZANIA
Tanzania's top camps for seeing lions
Based on 474 reports since May 2018, the camps below have the best chance of seeing lions. Simply follow the key below.
---
Where to see lions in Tanzania
Despite being in decline, lion populations in Tanzania are relatively high and most travellers can expect to see several prides and individuals during their safaris.
---
Top tips for viewing lions in Tanzania
Numerous prides can be found in the Serengeti National Park, where their silhouettes are easily spotted on the short grass plains. The Eastern Serengeti, around Namiri Plains camp, is particularly rewarding, but you can have excellent sightings anywhere. While prides normally number ten to 30 lions, they occasionally form super prides of more than 40 animals. The Serengeti males are particularly beautiful with their long, thick manes.

Ruaha National Park is also an outstanding lion area. More than 1000 cats live in this rugged landscape and, together with the wider population outside the park, they represent some 10 per cent of Africa's lions. If you spend time around the Mwagusi River, you'll be spoiled for choice, with several different prides in the area.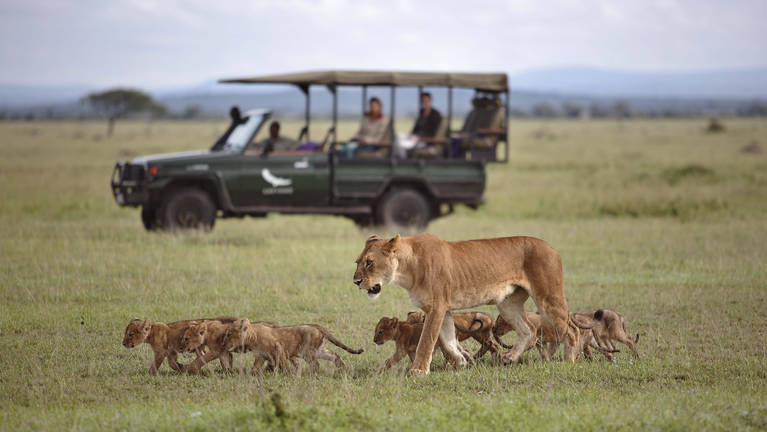 Holiday ideas to see lions in Tanzania
These trip ideas include places that will give you a chance of seeing lions in Tanzania
---
Our top destinations for lions
Read tips for spotting lions in these countries and the best camps and lodges for sightings
---