Where to see Lion in Malawi
Lions are at the top of most safari wishlists and a sighting may be seen as a safari prerequisite. Today, with numbers falling fast, any encounter with Africa's largest predator should still be considered a privilege.
---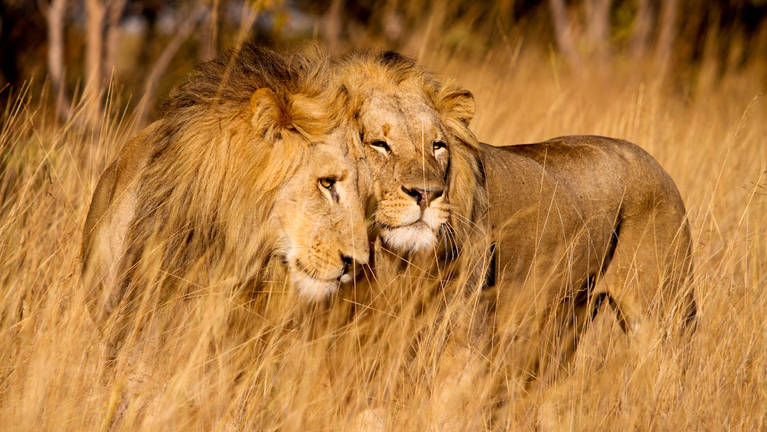 Quick facts about Lion
| | | | |
| --- | --- | --- | --- |
| Scientific name: | Panthera leo | Habitat: | Savanna & woodland |
| IUCN status: | Vulnerable | Adult weight: | 120–225kg |
The lion, Africa's largest cat, is a formidable predator. Working together, a pride may down prey as large as buffalo and giraffe. Prides vary in size from fewer than 10 to more than 30 individuals. Each typically comprises adult females with cubs and yearlings, plus one or two adult males.

Distinguished by their heavy mane and greater size, males devote much of their energy to securing territory – advertised with a far-carrying roar (a series of resonant grunts). Females do more of the hunting but leave the pride to give birth, their litter of 1–4 cubs being vulnerable to attack from interloping males.

Though often seen by day, typically resting in the shade, lions are more active at night.
---
43%
Population decline since 1990
20 hours
Average daily inactivity
7kg
Adult male's daily meat consumption
85–90%
Hunting done by females
The top camps for seeing lion in Malawi
Based on 8 reports by our travellers since Jul 2018, visitors at these camps in Malawi have the best chances of sighting lion.
---
Where to see lions in Africa
Africa's 20,000-odd wild lions are largely confined to conservation areas. Sightings are fairly reliable in most parks, with the best viewing generally at dawn or dusk, when the cats come to life.
---
Top tips for viewing lions
Lions are most easily seen in open terrain, such as the Serengeti-Mara. In denser habitat, you may find tracks and hear roars but locating the cats can take more work.

Tanzania has nearly half Africa's lions. Significant numbers also occur in the Okavango/Chobe (Botswana) and Greater Kruger (South Africa), while Hwange (Zimbabwe), South Luangwa (Zambia) and Etosha (Namibia) all offer reliable viewing. Circling vultures often reveal lions on a kill.

A pride spends much of the day snoozing but may become more active as temperatures fall. Night drives offer a chance to watch lions hunting, and the great Serengeti migration promises kills galore. No lion experience is more thrilling than tracking them on foot, with South Luangwa and the Zambezi Valley offering outstanding opportunities.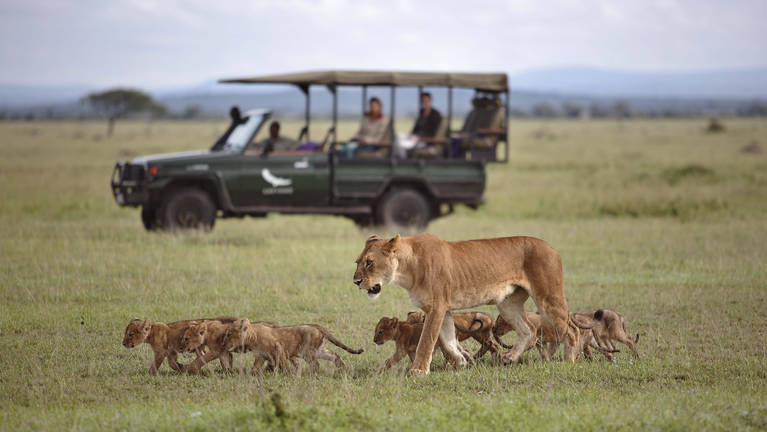 Our best Malawi holidays for lion sightings
Based on our travellers' reports, these ideas for Malawi safaris are likely to give the best lion sightings
---
More information about lion in our other destinations
Click here for detailed information about lion in other countries, including the places for sighting lion.
---