Leopard in Tanzania
One of Africa's most secretive big cats, leopards can be found throughout Tanzania's safari areas. For your best chance of seeing them, head to the central Serengeti.
---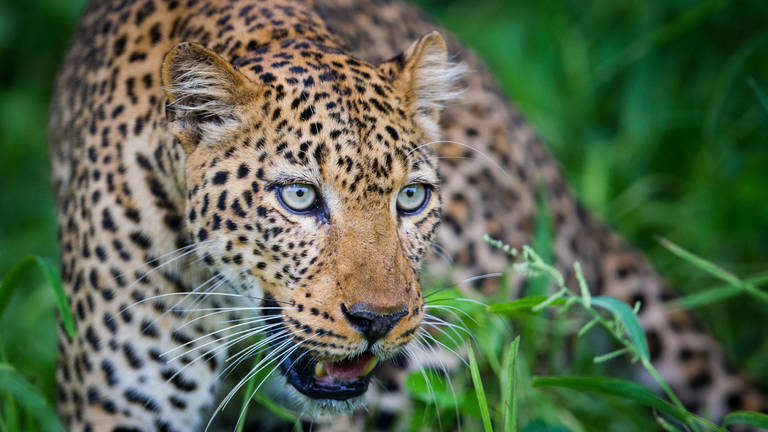 Quick facts about Leopard
| | | | |
| --- | --- | --- | --- |
| Scientific name: | Panthera pardus | Habitat: | Savanna, woodland, forest, mountains |
| IUCN status: | Vulnerable | Adult weight: | 30–90kg |
Africa has just one subspecies of leopard, Panthera pardus pardus (the others being Asian). While numbers are in decline by as much as 8% per year, the leopard is still Africa's most numerous big cat and is widespread across Tanzania. Although they can live in a range of habitats, leopards favour open bush, dotted with large trees and rocky kopjes.

They formerly lived on Zanzibar, where an endemic race persisted in the forested interior until 2002, when hunting and habitat caused its extinction. A camera trap sighting in 2018 gave hope for their continued presence on the island, however on review it was determined to most likely be a civet cat.
Tanzania's top camps for seeing leopards
Based on 226 reports since May 2018, the camps below have the best chance of seeing leopards. Simply follow the key below.
---
Where to see leopards in Tanzania
Leopards are solitary and shy, so they can be challenging to find. The central Serengeti is probably the best location for them in Tanzania, and roughly three-quarters of our travellers see leopards there.
---
Top tips for viewing leopards in Tanzania
The Seronera Valley in the central Serengeti can be a good leopard location, though you may need patience. To increase your chances of seeing a leopard, combine the Serengeti with Tarangire, where the chance of seeing leopards is also generally good.

In southern Tanzania head to the riverine bushland of Ruaha National Park, which is famed for good sightings. Leopards are found here in relatively small numbers, but the locations of individual cats are often known by guides, and consequently you may have to share sightings (around 60 per cent of Expert Africa travellers report sightings here) with other vehicles. Look out for giveaway tails dangling from tree branches or the alarm calls of prey, giving away their presence.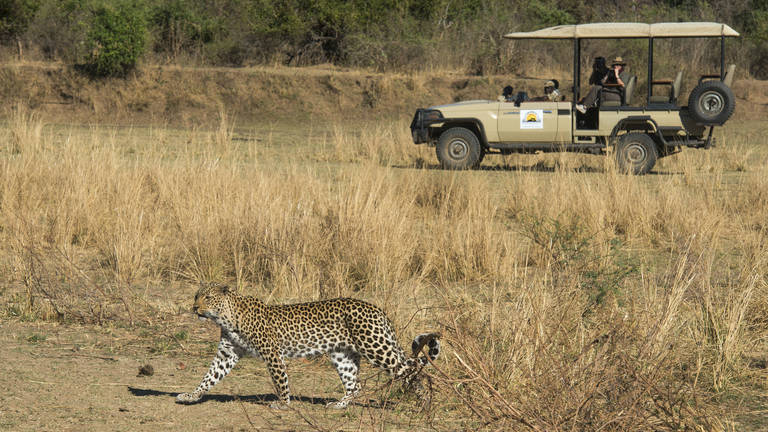 Holiday ideas to see leopards in Tanzania
These trip ideas include places that will give you a chance of seeing leopards in Tanzania
---
Our top destinations for leopards
Read tips for spotting leopards in these countries and the best camps and lodges for sightings
---