Where to see Leopard in Zambia
The leopard is not uncommon. The most numerous of Africa's big cats, it occurs in all major conservation areas and across most habitats. Nonetheless, its grace and elusiveness make it a unique safari drawcard.
---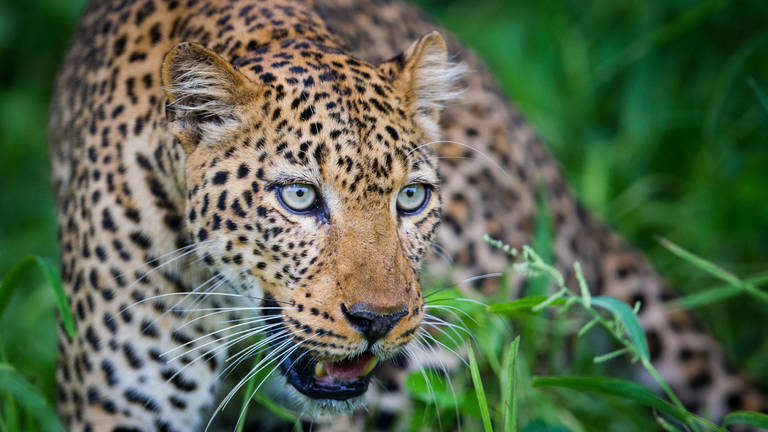 Quick facts about Leopard
| | | | |
| --- | --- | --- | --- |
| Scientific name: | Panthera pardus | Habitat: | Savanna, woodland, forest, mountains |
| IUCN status: | Vulnerable | Adult weight: | 30–90kg |
The leopard is a powerful and versatile predator that varies greatly in size and habitat. It uses stealth and camouflage to ambush prey at close quarters, typically taking small to medium-sized antelopes, though everything from birds to young giraffes may make the menu. Most active at night, leopards are agile climbers and unique among big cats in using trees as 'larders' for prey.

Key identification features include a long tail, usually curled at the white tip, and beautiful rosette patterning (unlike a cheetah's solid spots). Males are around one-third larger than females, with a larger head and more jowly throat. Adults are largely solitary, though cubs may remain with their mothers for 18 months.
---
64
Range countries worldwide
5,200m
Highest recorded altitude
12–17 years
Average lifespan
The top camps for seeing leopard in Zambia
Based on 291 reports by our travellers since Mar 2018, visitors at these camps in Zambia have the best chances of sighting leopard.
---
Where to see leopards in Africa
Leopards are widespread but good at hiding. By day, you may spy one in a tree. At dawn and dusk, they become more active on the ground. Night drives can be productive.
---
Top tips for viewing leopards
Leopards occur everywhere from mountains to rainforests but are best seen in savannah and woodland habitats. Highly territorial, they often show up repeatedly in the same area.

Classic leopard country includes river loops with large trees and rocky kopjes surrounded by open bush. Even if invisible, a leopard's presence is often betrayed by the alarm calls of prey, such as baboons, impala or even guinea-fowl. Be patient and you might get lucky.

Certain locations, such as Zambia's Luangwa Valley, are famed for leopard sightings. But all major conservation areas, from the Kalahari to the Maasai Mara, offer a chance, especially where guides know the habitats and whereabouts of individual cats. Night drives increase the chances further. Listen out after dark for the distinctive deep territorial call, which resembles the rasp of a saw.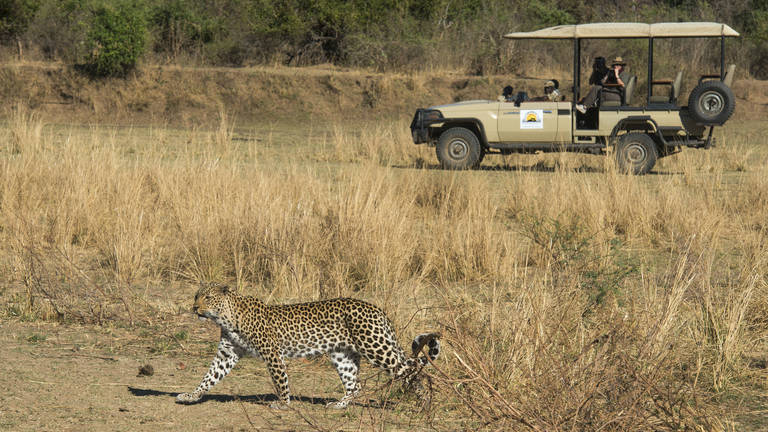 Our best Zambia holidays for leopard sightings
Based on our travellers' reports, these ideas for Zambia safaris are likely to give the best leopard sightings
---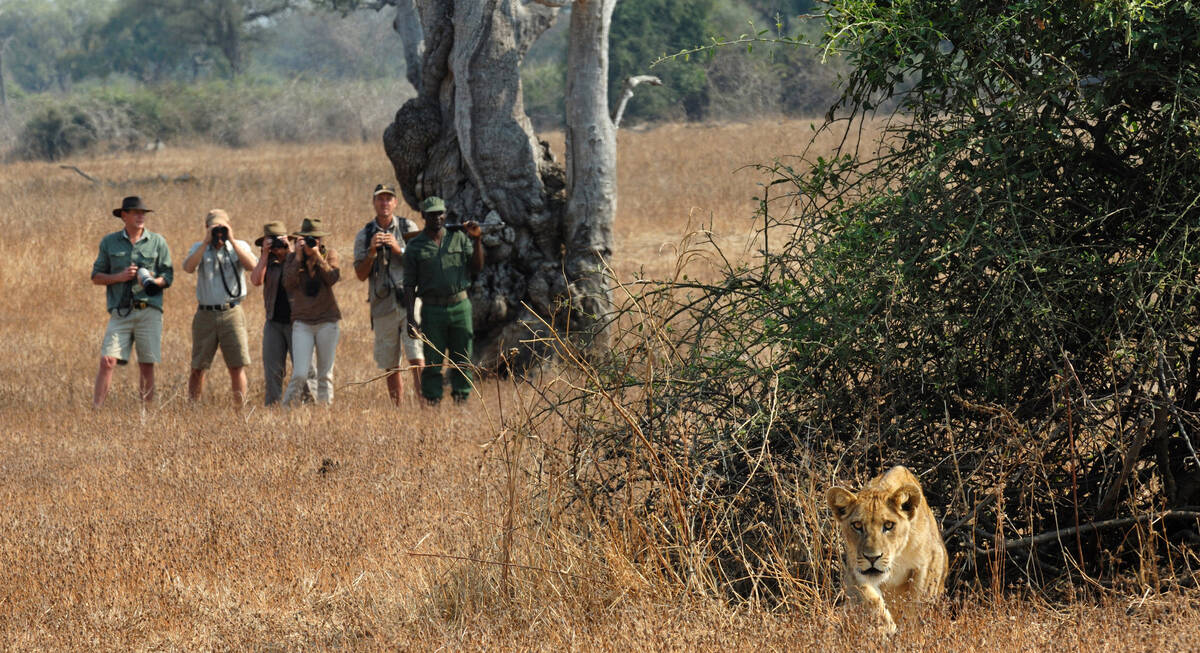 Perekani Walking Trail
10 days • 5 locations
LUSAKA AIRPORT TO LUSAKA AIRPORT
Five smart but rustic bushcamps are the comfortable staging-posts for this walking safari in South Luangwa. The route offers outstanding seclusion and rich wildlife with top-quality guiding throughout.
US$8,730 - US$10,090 per person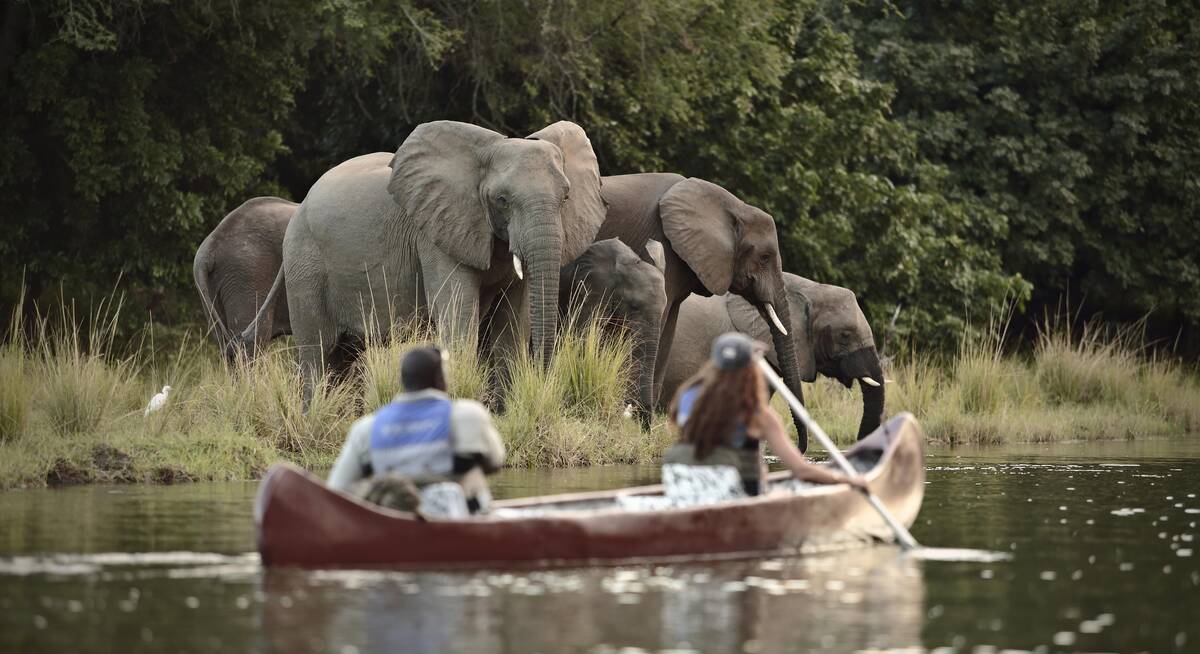 Duiker Safari
10 days • 3 locations
LUSAKA AIRPORT TO LUSAKA AIRPORT
Three luxurious bush-camps in stunning riverside locations, split between the South Luangwa and Lower Zambezi national parks, offer a wide variety of expert-guided safari activities in stunning game-rich environments.
US$7,670 - US$9,170 per person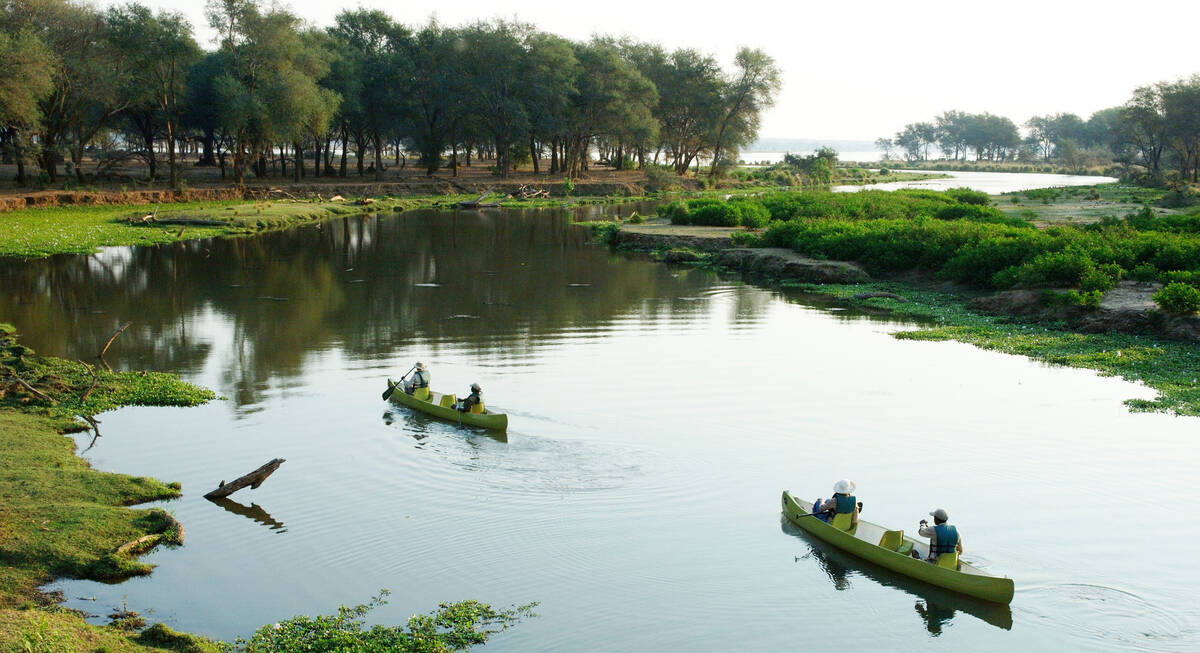 Crawshay's Zebra Safari
10 days • 4 locations
LUSAKA AIRPORT TO LUSAKA AIRPORT
This superb safari combines two of Zambia's best national parks, the South Luangwa and the Lower Zambezi. The camps are small and high quality with excellent safari guides.
US$8,340 - US$11,530 per person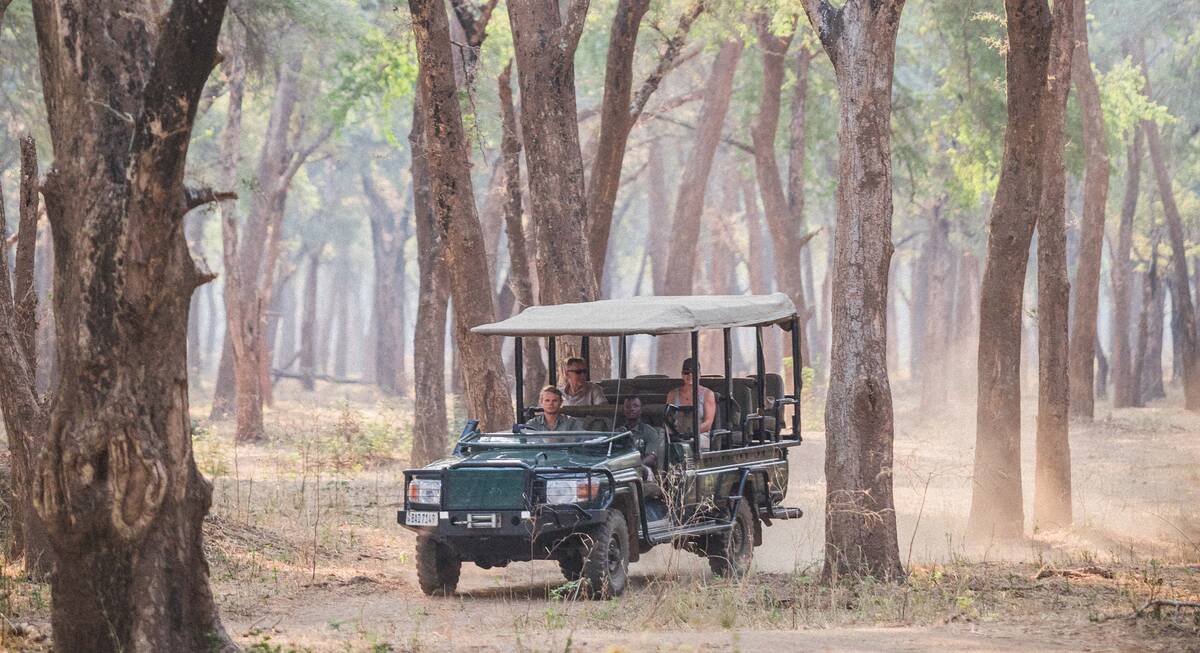 Oribi Safari
10 days • 4 locations
LUSAKA AIRPORT TO LUSAKA AIRPORT
This is a great safari for those looking to immerse themselves in true wilderness, with few additional frills yet considerable, authentic comfort. The standard of guiding is consistently impressive and the walking safaris throughout are a real highlight.
US$11,360 - US$11,360 per person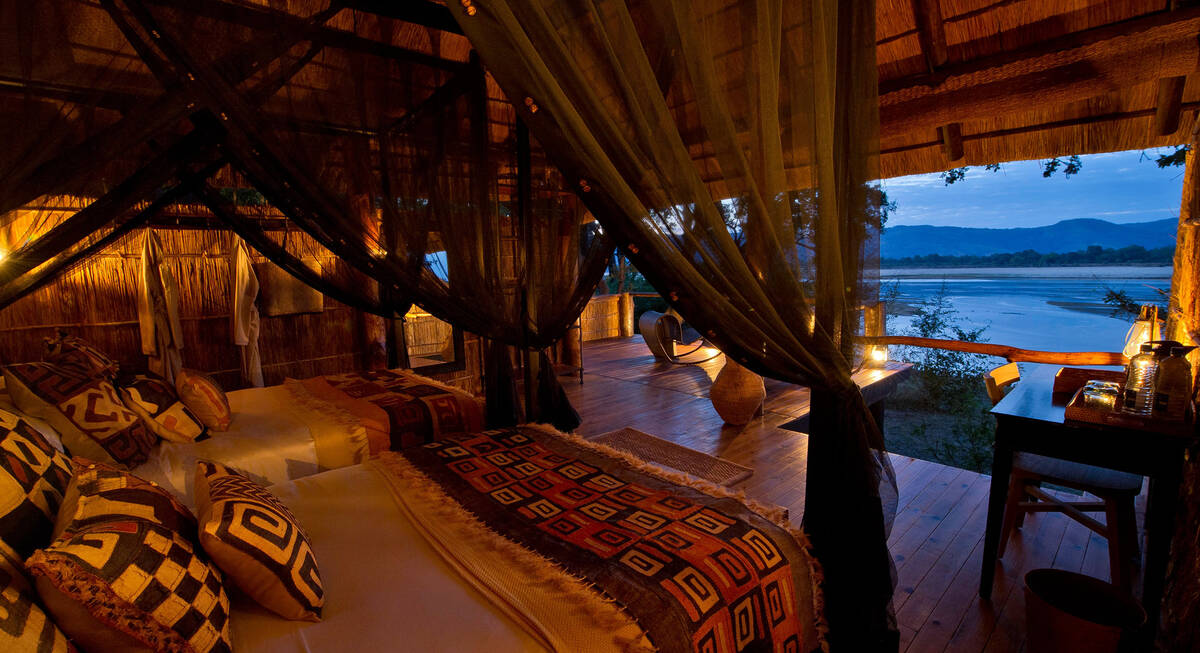 Civet Safari
9 days • 4 locations
LUSAKA AIRPORT TO LUSAKA AIRPORT
Combining 3 intimate bush camps in the quieter south of the South Luangwa this safari will appeal to those looking for a nice mix of walking and vehicle safari.
US$7,100 - US$8,680 per person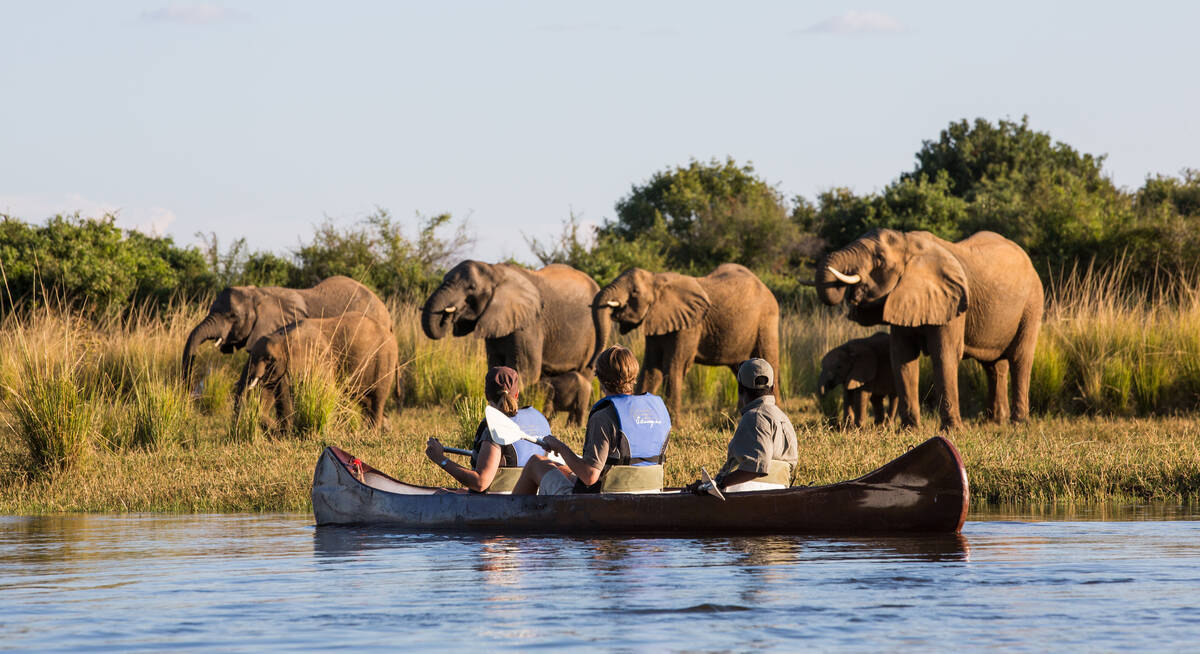 Greater Bushbaby Safari
8 days • 2 locations
LUSAKA AIRPORT TO LUSAKA AIRPORT
The perfect safari for a family or group of friends on which to create everlasting memories. Visit Zambia's two most productive wildlife parks staying in 4-bedroom houses, designed in a unique and fun way.
US$8,540 - US$10,610 per person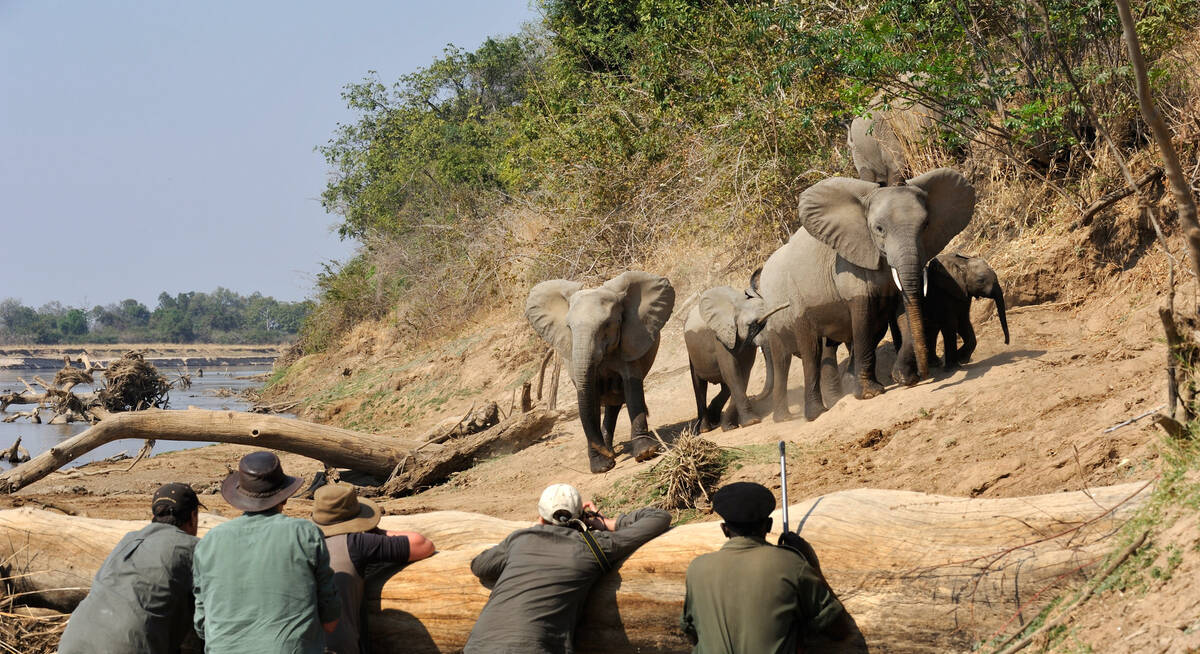 Boehm's Zebra Safari
7 days • 2 locations
LUSAKA AIRPORT TO LUSAKA AIRPORT
This safari combines two high quality owner-run camps in a very productive region of the South Luangwa. The guiding is excellent and with its hides this safari is perfect for serious photographers.
US$6,830 - US$8,110 per person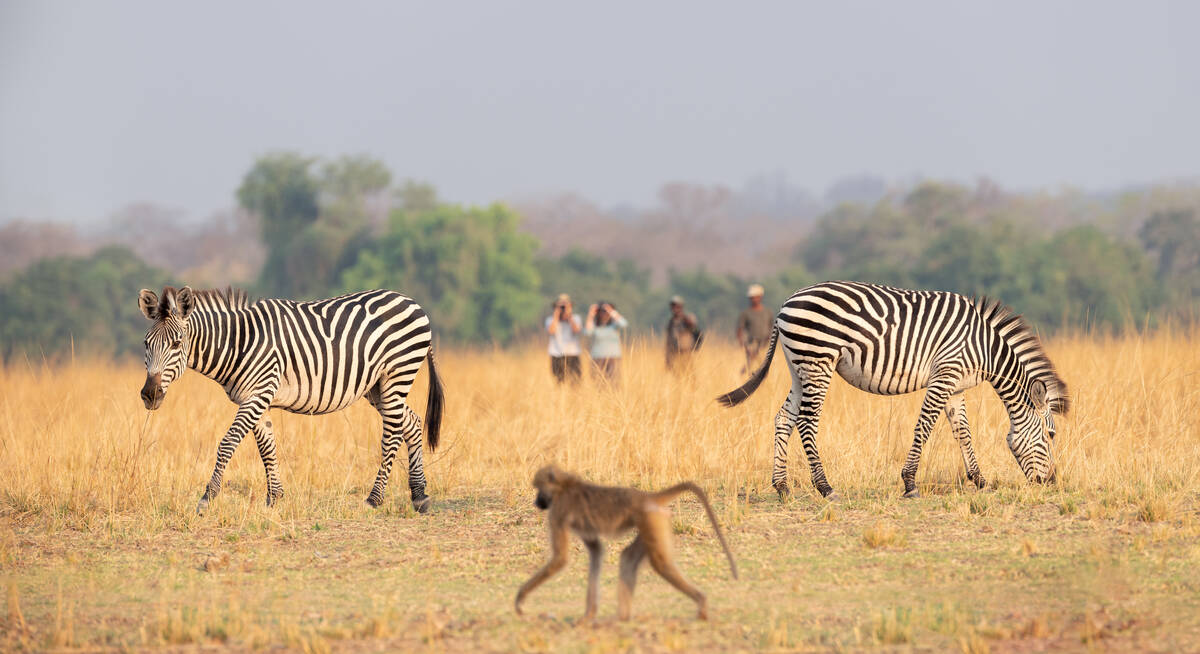 Vervet Monkey Safari
7 days • 2 locations
LUSAKA AIRPORT TO LUSAKA AIRPORT
Explore the world-class wildlife of Zambia's South Luangwa and Lower Zambezi national parks in considerable luxury, guided by experts from two sister camps renowned for their excellent level of care.
US$6,350 - US$7,930 per person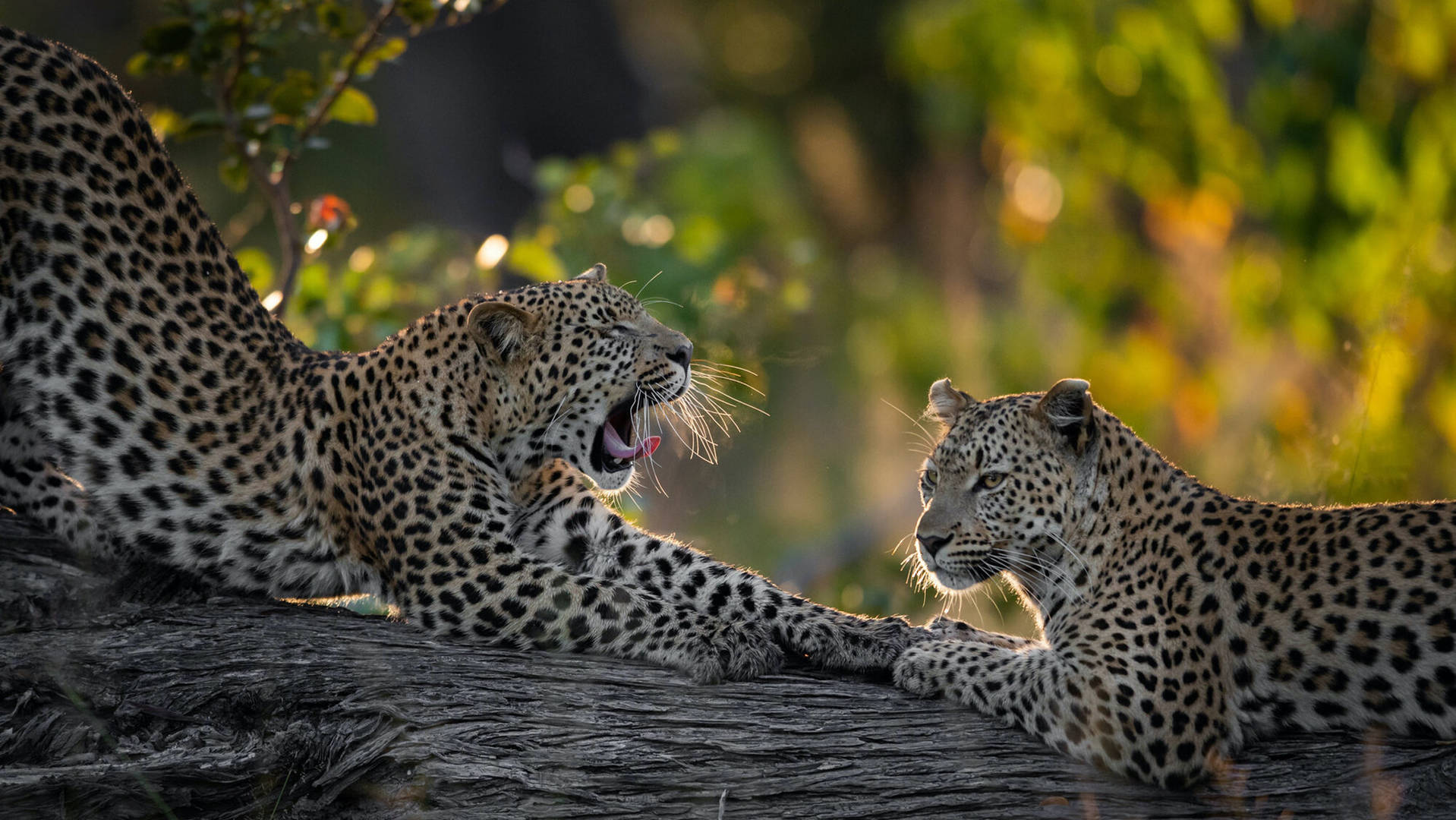 More information about leopard in our other destinations
Click here for detailed information about leopard in other countries, including the places for sighting leopard.
---