Aardvarks in Tanzania
Despite being one of Tanzania's most widespread large mammals, the secretive nature of aardvarks means they are rarely seen. Night drives provide the best chance of seeing these elusive and unusual creatures.
---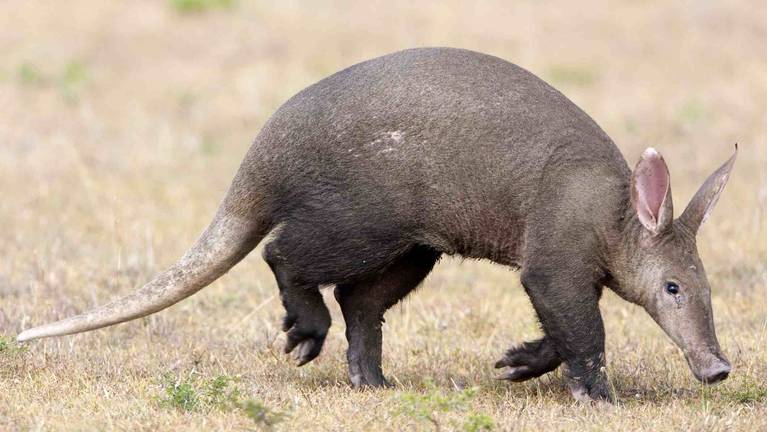 Quick facts about Aardvark
| | | | |
| --- | --- | --- | --- |
| Scientific name: | Orycteropus afer | Habitat: | Grassland & woodland |
| IUCN status: | Least Concern | Adult weight: | 60–80kg |
Aardvarks are relatively common in Tanzania: they occupy a variety of habitats from open grasslands to dense forests, and can be found wherever termites are abundant and the ground is not too rocky. However their nocturnal habits make them hard to see.

Aardvarks routinely roam up to 5km each night in search of ants and termites, with their most active periods being between midnight and 05:00. Aardvarks dig their own deep burrows, which are often later used by other animals, especially warthogs.

Despite their relatively high population, they are particularly vulnerable to habitat loss and they are also hunted for food in rural parts of Tanzania.
2-5km
DISTANCE COVERED EACH NIGHT
50,000
Insects consumed nightly
Tanzania's top camps for seeing aardvarks
Based on 5 reports since Aug 2018, the camps below have the best chance of seeing aardvarks. Simply follow the key below.
---
Where to see aardvarks in Tanzania
Aardvarks can be found throughout the country, however these shy nocturnal creatures are hard to spot. To improve your chance of seeing aardvarks in Tanzania stay at camps offering night drives.
---
Top tips for viewing aardvarks in Tanzania
Aardvarks are widespread across much of the country and can be found in all Tanzania's national parks except for Rubondo Island and Gombe.

Not all camps offer night drives, so it's worth doing your research beforehand: Kwihala in Ruaha and Kuro Tarangire could be good choices. There have been sightings around Arusha's coffee plantations and camera trap data indicate fairly high populations in the Mahale Mountains and near the Zambian border.

You could improve your chances by looking during the day for claw marks around burrows and fresh signs of digging, but you might have the best opportunity to see an aardvark if you go after midnight, probably on private land.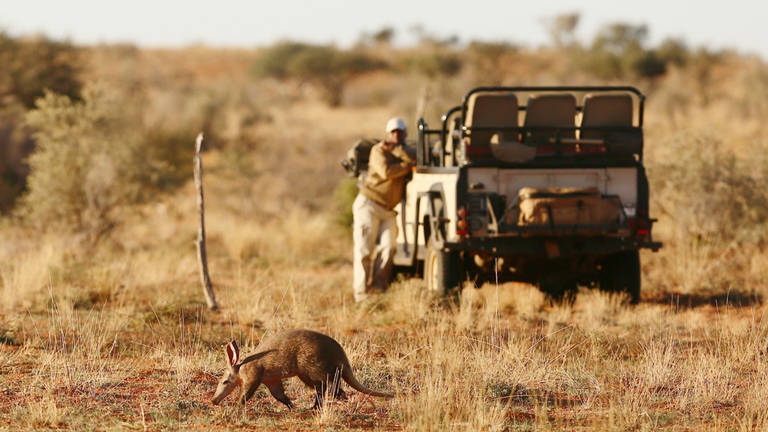 Holiday ideas to see aardvarks in Tanzania
These trip ideas include places that will give you a chance of seeing aardvarks in Tanzania
---
Our top destinations for aardvarks
Read tips for spotting aardvarks in these countries and the best camps and lodges for sightings
---