Where to see Aardvark in Kenya
The aardvark is one of Africa's most bizarre and enigmatic animals. A shy, nocturnal termite-eater, signs of its presence may be scattered about the bush but sightings remain an elusive prize.
---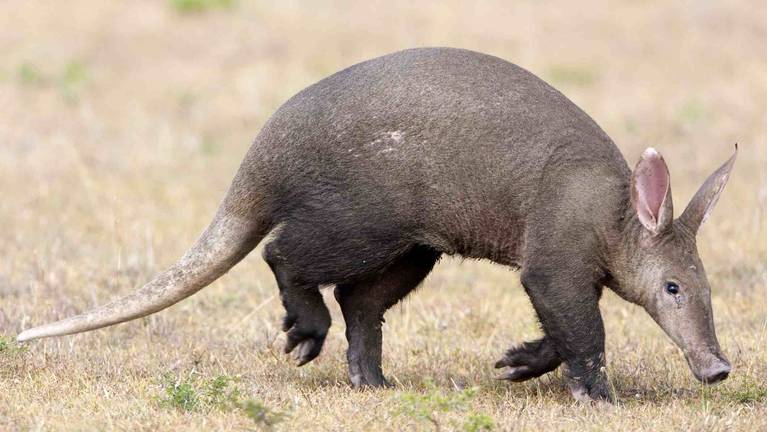 Quick facts about Aardvark
| | | | |
| --- | --- | --- | --- |
| Scientific name: | Orycteropus afer | Habitat: | Grassland & woodland |
| IUCN status: | Least Concern | Adult weight: | 60–80kg |
The Aardvark is unique. Known variously as 'anteater', 'ant-bear' and 'ant-pig' (the latter being the translation of its Afrikaans name), it is not related to these namesakes but belongs to an ancient order of mammals (Tubulidentata), whose closest living relatives are the diminutive elephant shrews. The confusion is understandable: seen above ground, an aardvark appears assembled from other creatures, with a stocky, pig-like body, an anteater's snout, a kangaroo's tail and a rabbit's long ears.

Entirely nocturnal, it inhabits open country, where it lives in burrows by day and emerges after dark to forage alone for ants and termites, using spade-like claws to break into termite mounds and licking up the occupants with its long, sticky tongue. Females give birth to their single cub underground.
---
50,000
Insects consumed nightly
13 metres
Max. burrow length
The top camps for seeing aardvark in Kenya
Based on 4 reports by our travellers since Nov 2019, visitors at these camps in Kenya have the best chances of sighting aardvark.
---
Where to see aardvarks in Africa
Aardvarks occur in almost all Africa's parks and reserves, but you'll need serious luck to see one. Your only realistic chance is on a night drive – ideally in open terrain and during the southern African winter.
---
Top tips for viewing aardvarks
Aardvarks are widespread but shy. Their presence is often evident from their burrows, and their diggings around termite mounds. Look out, too, for their distinctive three-toed tracks. To stand any chance of seeing the animal itself, you'll need to take a night drive. If you get lucky, stay quiet: aardvarks have acute smell and hearing and are quick to bolt for their burrows.

Certain locations are renowned for sightings – notably the semi-arid regions of southern Africa, including South Africa's Karoo and southern Kalahari, Botswana's Makgadikgadi Pans and Namibia's Damaraland.

The cooler, dry-season months are most productive. Even if you don't find an aardvark, keep an eye on their disused burrows, which may house anything from pythons and porcupines to warthogs and wild cats.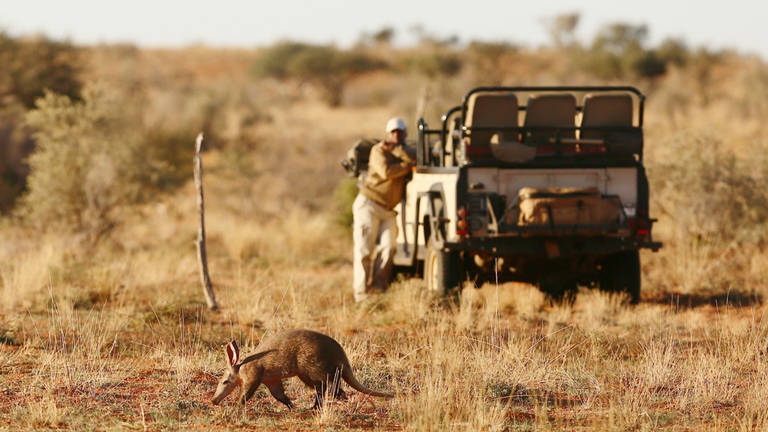 Our best Kenya holidays for aardvark sightings
Based on our travellers' reports, these ideas for Kenya safaris are likely to give the best aardvark sightings
---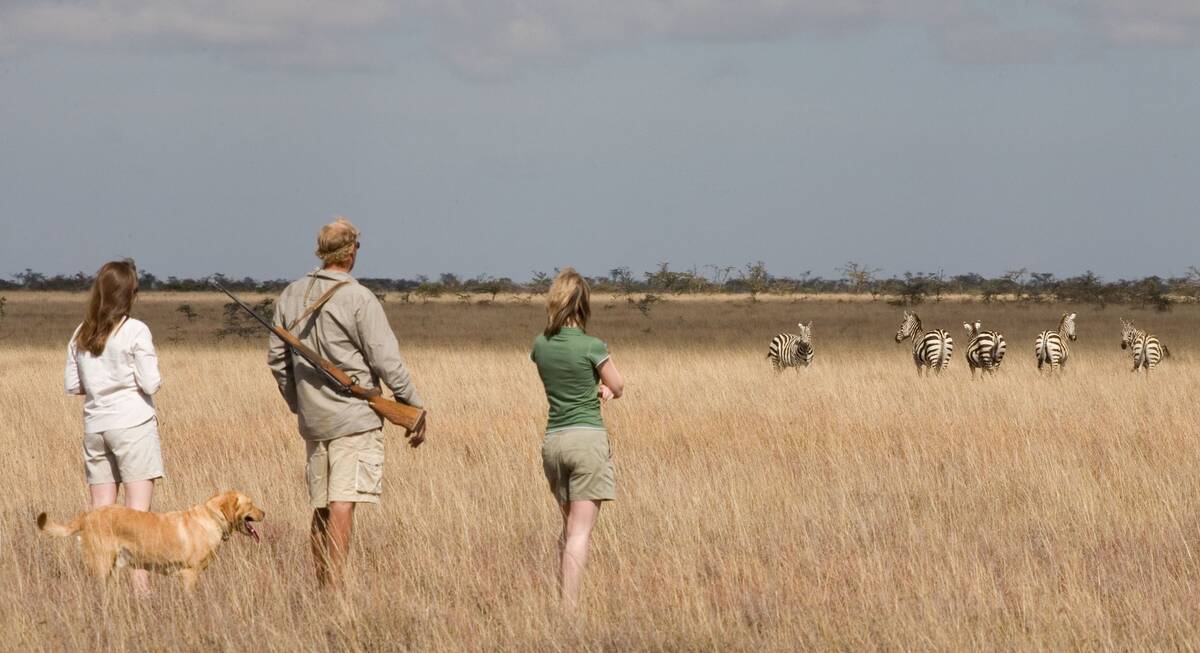 Hamerkop Fly-In Safari
8 days • 2 locations
NAIROBI AIRPORT TO NAIROBI AIRPORT
Different wildlife, contrasting camps and a whole host of activities, this is a safari for those wanting to get out and about and not just sit in a vehicle.
US$5,500 - US$8,280 per person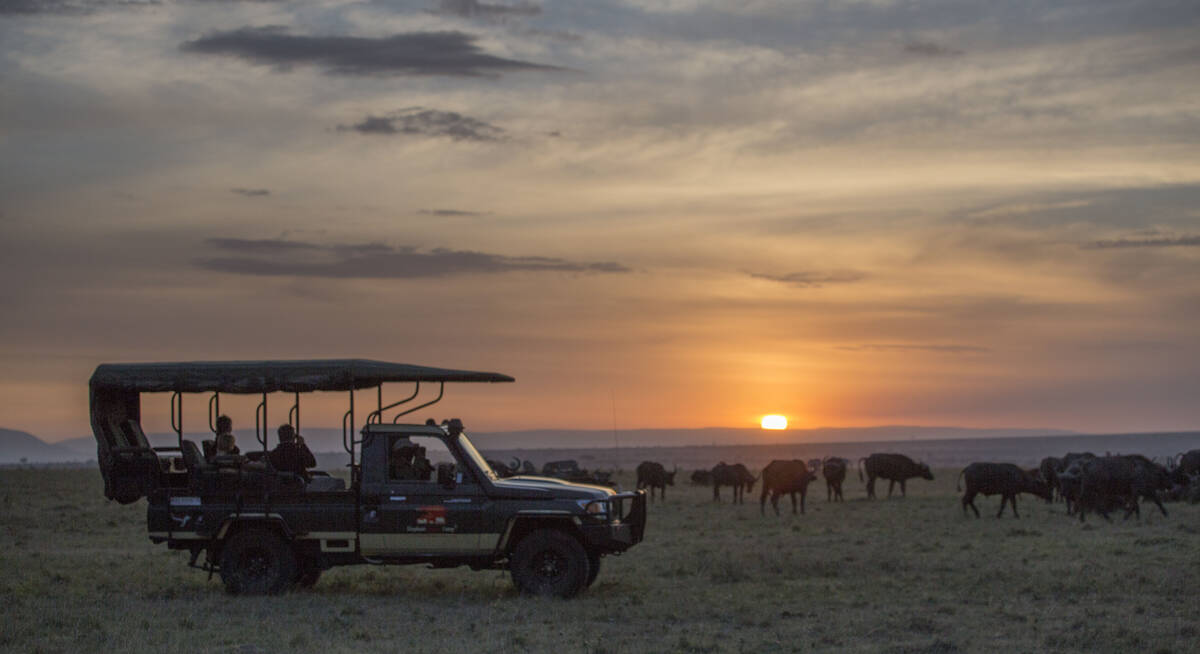 Black Kite Fly-in Safari
10 days • 4 locations
NAIROBI AIRPORT TO NAIROBI AIRPORT
Explore Kenya in-depth with visits to Nairobi and Meru National Parks, the Mara Conservancies and Amboseli. Nestled in remoter regions, four camps provide fantastic access to rich game, a range of activities and beautifully diverse landscapes.
US$8,380 - US$9,630 per person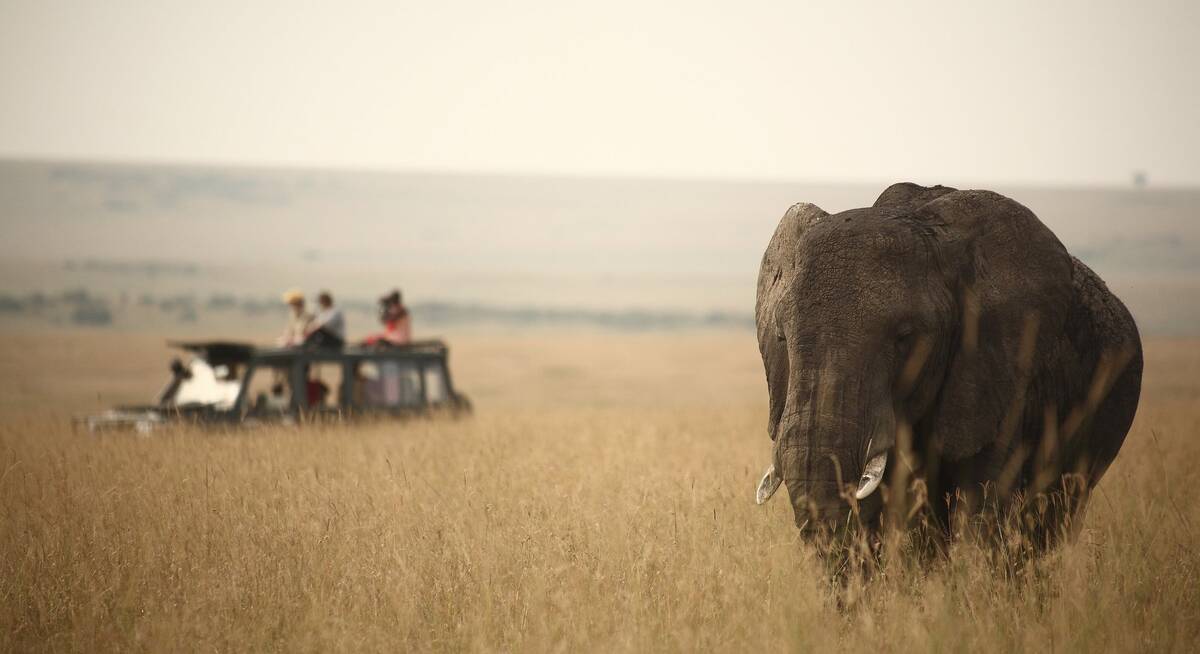 Martial Eagle Fly-in Safari
9 days • 3 locations
NAIROBI AIRPORT TO KILIMANJARO AIRPORT
This stylish fly-in safari visits two of Africa's most iconic parks, the Maasai Mara National Reserve in Kenya and the Serengeti National Park in Tanzania.
US$10,500 - US$14,310 per person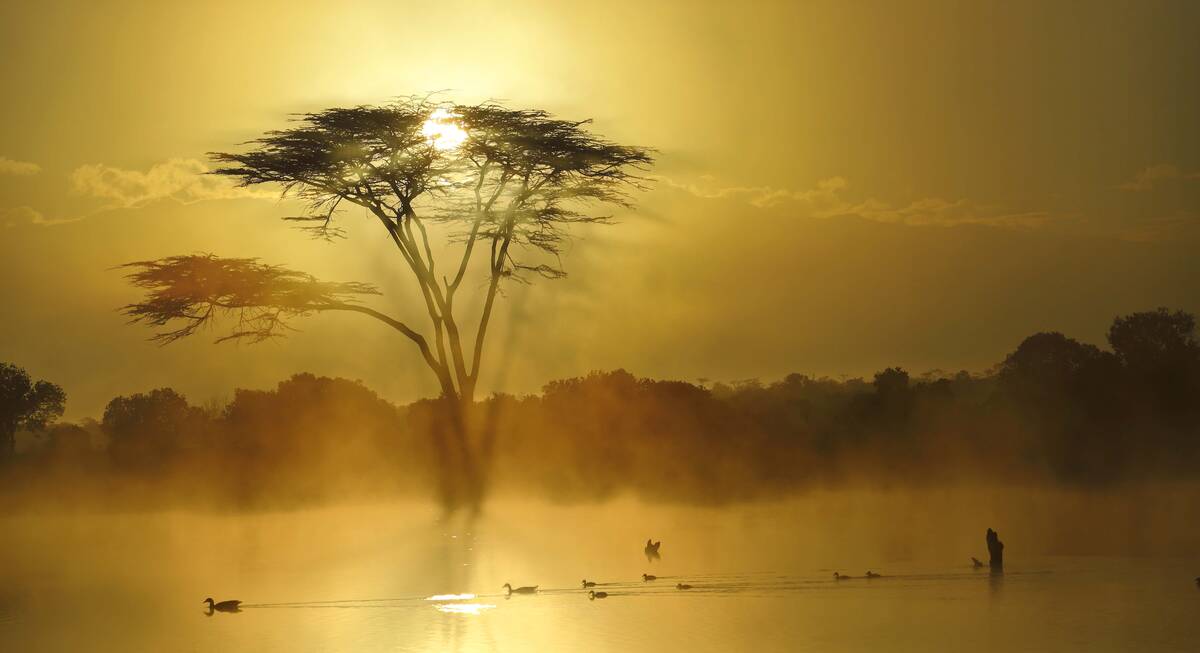 Purple Grenadier Fly-In Safari
6 days • 2 locations
NAIROBI AIRPORT TO NAIROBI AIRPORT
Fantastic guiding from intimate, well-run mid-range tented camps, in superb conservancy locations: this safari is all about making the most of the incredible wildlife in Laikipia and the Maasai Mara.
US$5,680 - US$6,750 per person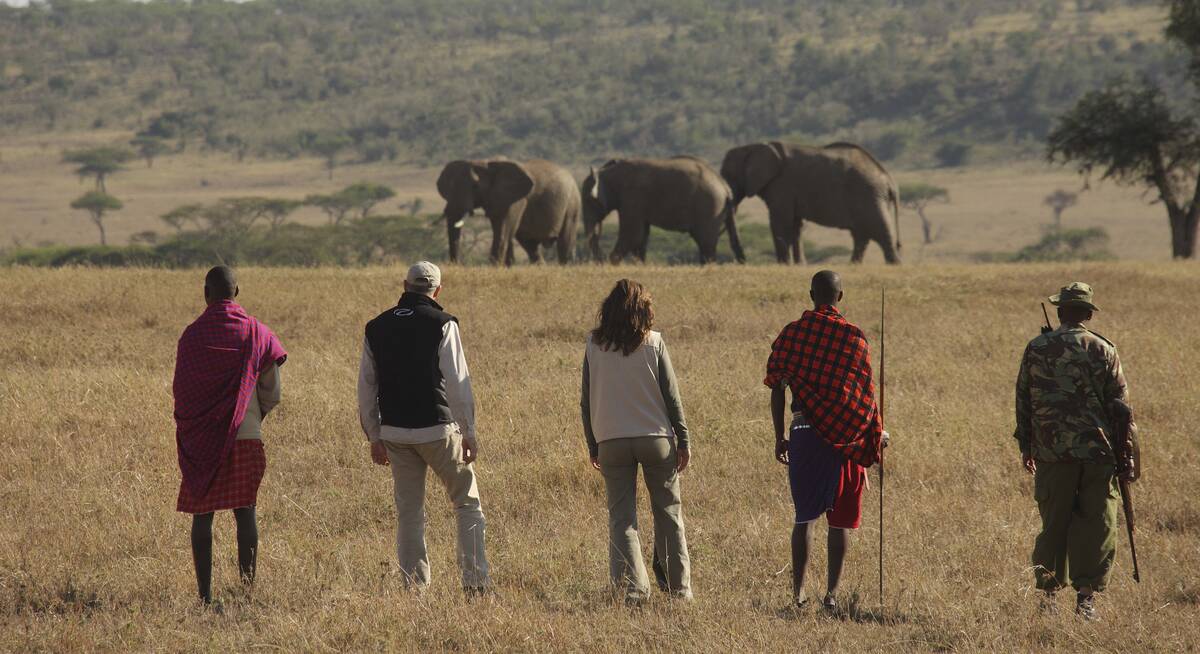 Striped Hyena Safari
5 days • 3 locations
NAIROBI AIRPORT TO NAIROBI AIRPORT
Expert Africa's Striped Hyena safari is an example of a possible safari itinerary for keen walkers, enabling you to experience the sounds and sights of the bush, and its wildlife, in a more direct way.
US$3,980 - US$4,810 per person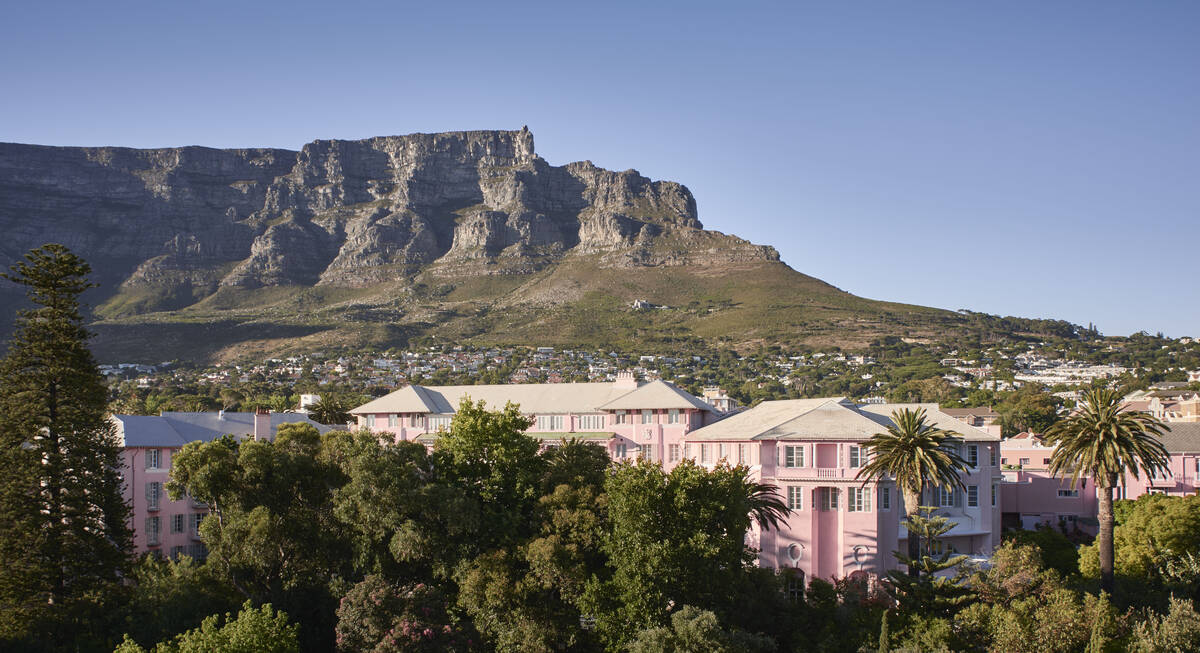 The Highlights of Africa
17 days • 7 locations
CAPE TOWN AIRPORT TO KIGALI AIRPORT
An epic adventure taking in some of Africa's most incredible sights and wildlife experiences, from Cape Town to the Okavango Delta, Victoria Falls, the Maasai Mara and an encounter with mountain gorillas.
US$12,440 - US$15,040 per person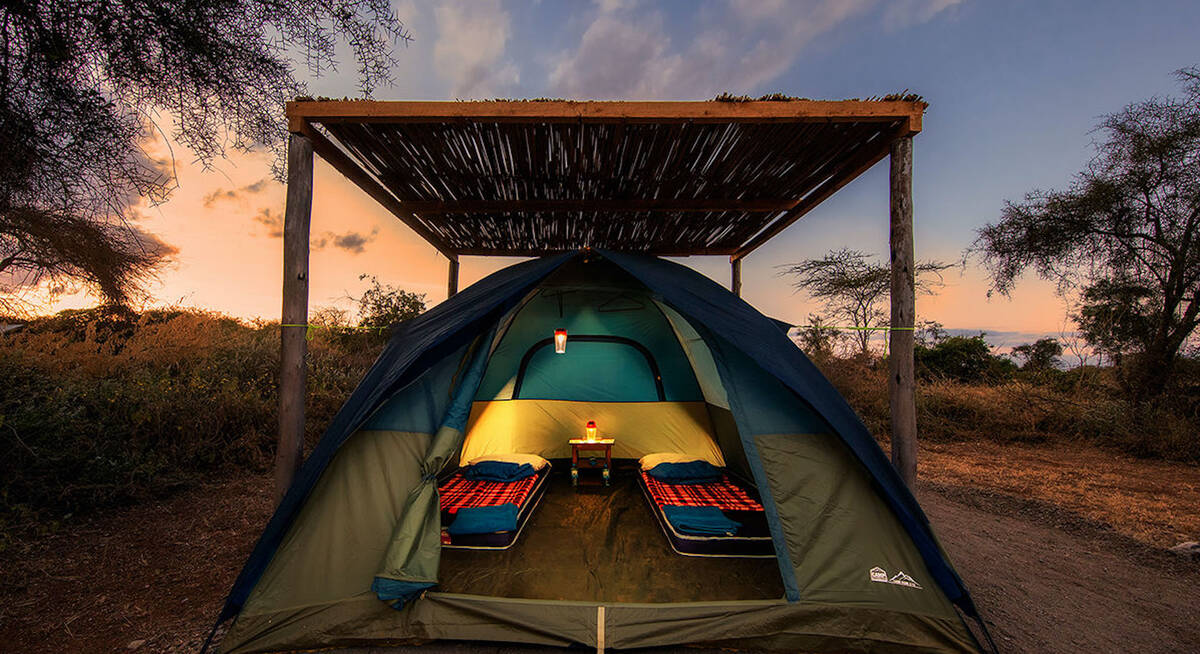 Gabar Goshawk Fly-in Safari
10 days • 4 locations
NAIROBI AIRPORT TO NAIROBI AIRPORT
Experience Amboseli, the Maasai Mara ecosystem and Laikipia during this economically priced safari. Two simple camps offer adventure before a stopover in Nairobi and a final stay in the charming, wildlife-rich Il Ngwesi Eco-Lodge.
US$4,790 - US$4,790 per person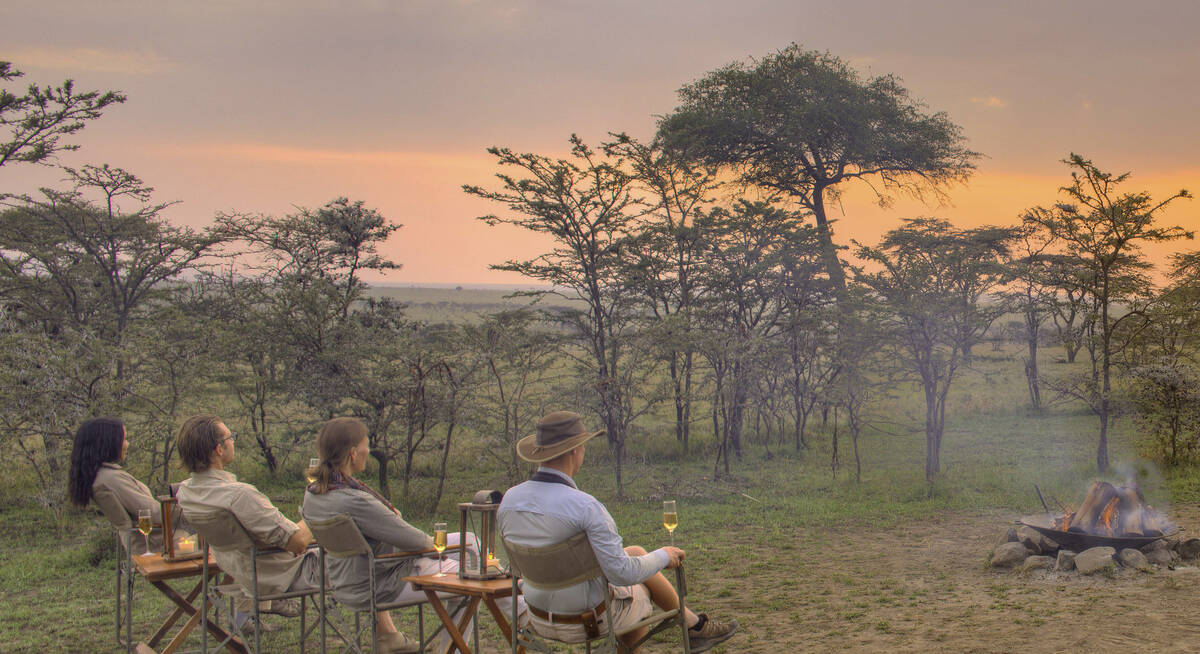 De Brazza Monkey Fly-in Safari
9 days • 3 locations
NAIROBI AIRPORT TO NAIROBI AIRPORT
Enjoy a range of activities in the remote wilderness of northern Kenya before exploring the wildlife-rich plains of the Mara ecosystem. Private vehicles and guides heighten the personalisation of this highly immersive safari.
US$9,700 - US$11,350 per person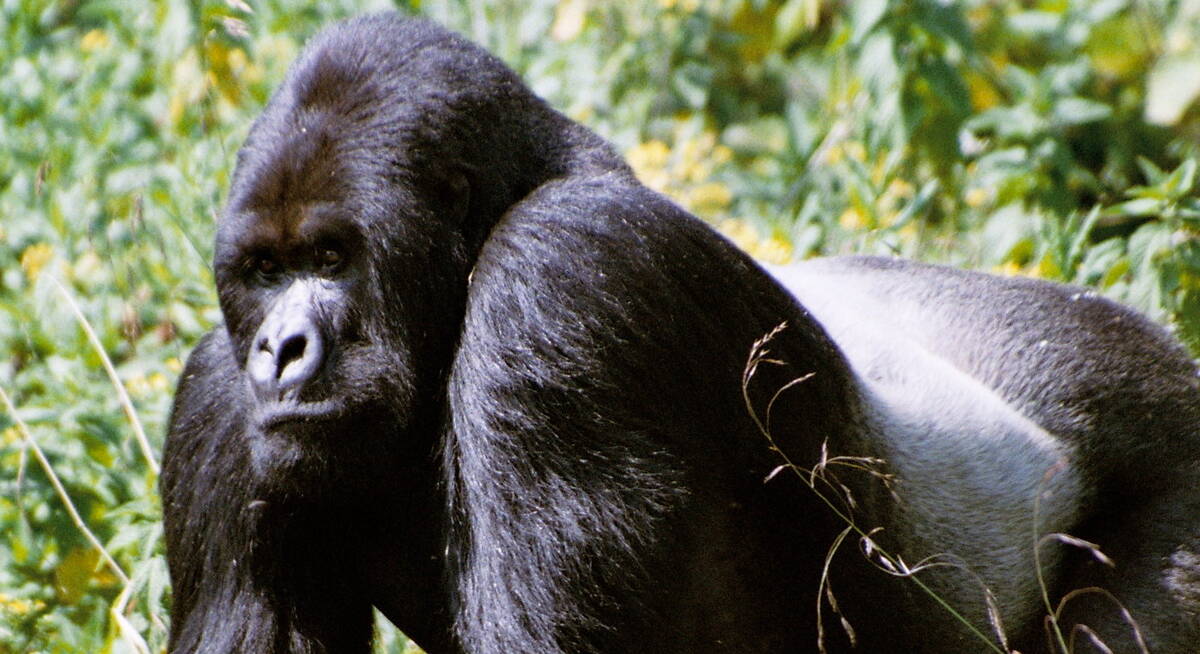 Gorillas and Maasai Mara Safari
9 days • 3 locations
KIGALI AIRPORT TO NAIROBI AIRPORT
This trip combines two of Africa's most unforgettable wildlife experiences – Rwanda's mountain gorillas and Kenya's Maasai Mara.
US$9,750 - US$11,620 per person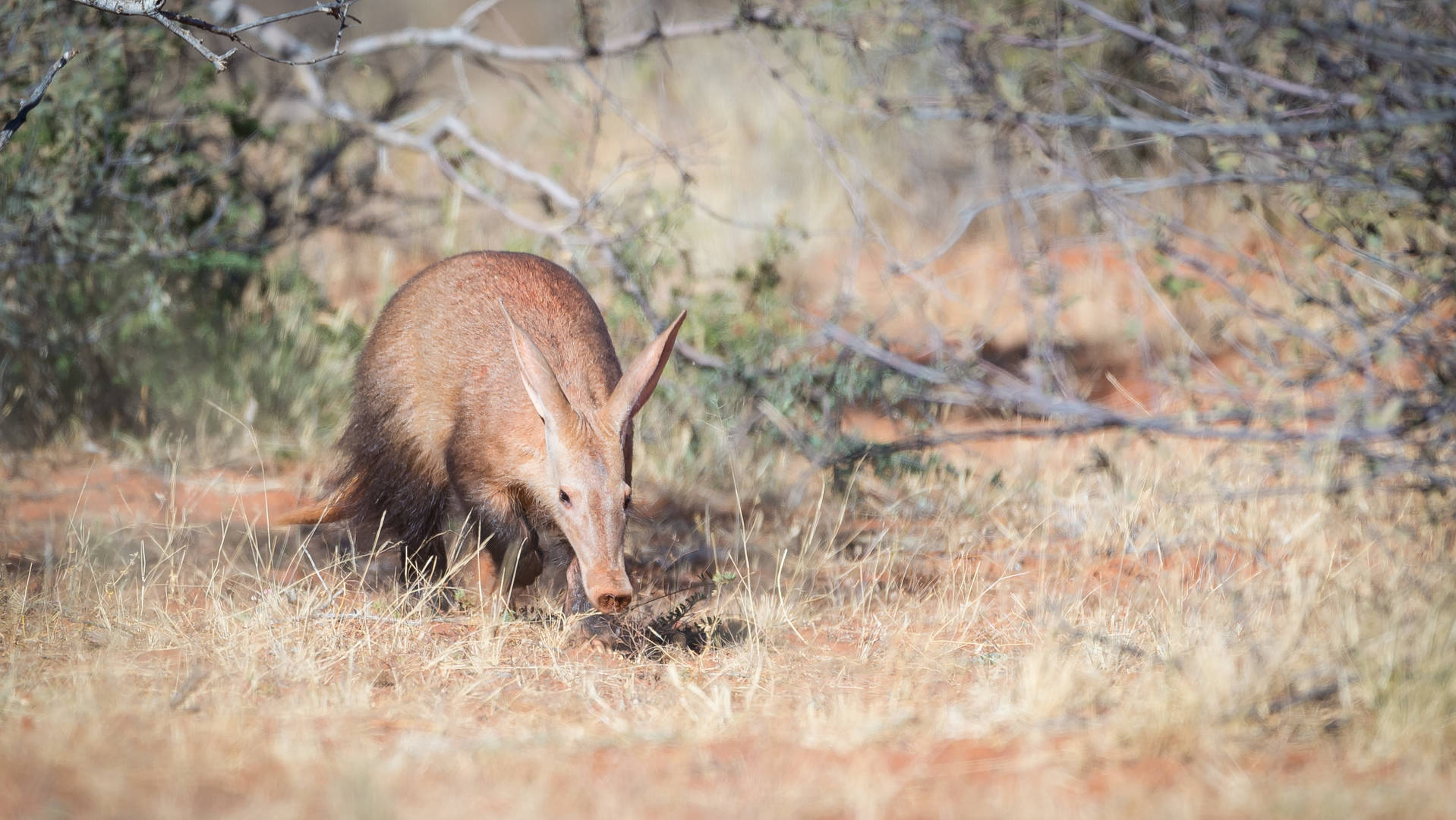 More information about aardvark in our other destinations
Click here for detailed information about aardvark in other countries, including the places for sighting aardvark.
---