Where to see Chimpanzee in Tanzania
The chimpanzee is our closest living relative. This highly intelligent great ape is a forest animal with a sophisticated social life. Any encounter in the wild is a memorable experience.
---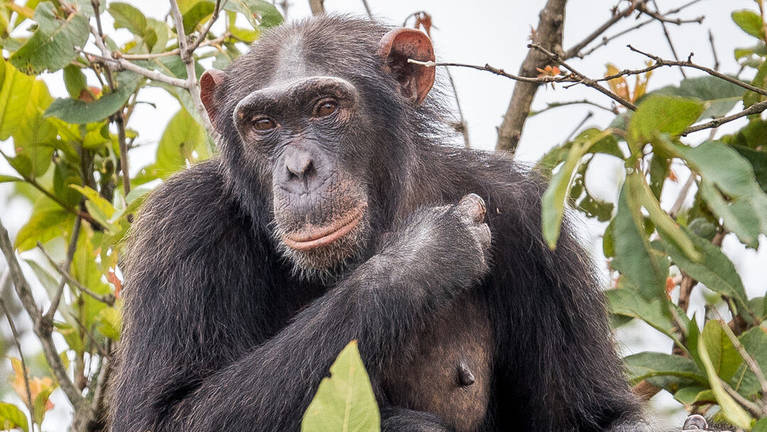 Quick facts about Chimpanzee
| | | | |
| --- | --- | --- | --- |
| Scientific name: | Pan troglodytes | Habitat: | Tropical forest & wooded savanna |
| IUCN status: | Endangered | Adult weight: | 28–70kg |
Chimpanzees are large, powerful primates, with hairless hands, feet and faces. Though smaller than gorillas, they tend to be livelier, noisier and generally more arboreal. Communities may number 15 to 150 members. They observe complex patriarchal social structures, in which individuals switch between smaller groups according to political allegiances.

Predominantly herbivores, eating fruit and other plant matter, chimps will co-operate to collect a wide variety of other food –sometimes hunting monkeys and other small mammals.

Youngsters are highly dependent upon their mothers, and not weaned for three years. Studies of chimps, both wild and captive, have revealed impressive cognitive skills, including tool-use and language, and advanced levels of emotion and self-awareness.
---
98.4%
DNA shared by chimpanzees & humans
1–9
number values that chimps recognise
64.5%
Fruit as proportion of diet
The top camps for seeing chimpanzee in Tanzania
Based on 15 reports by our travellers since Aug 2018, visitors at these camps in Tanzania have the best chances of sighting chimpanzee.
---
Where to see chimpanzees in Africa
Chimpanzees occur in tropical forests across central and western Africa. Today populations are in decline. Your best opportunity to observe them up close comes with habituated troops, notably in Tanzania and Rwanda.
---
Top tips for viewing chimpanzees
A close encounter with wild chimps can be a thrilling experience. Realistically, this is only possible where researchers have habituated troops to human observers, including in Tanzania (Mahale Mountains and Gombe Stream national parks) and Rwanda (Nyungwe Forest).

Your guide will explain the protocol, allowing you to track the apes on foot to their feeding quarters and, if you're lucky, sit quietly in the forest while they pursue their enthralling and often boisterous social interactions around you. Listen for the drumbeat summons on a buttress root with which a dominant individual calls the troop together.

Other places to see wild chimpanzees include Uganda (Kibale, Budongo Forest and Queen Elizabeth national parks, Guinea (Bossou) and Cote d'Ivoire (Tai National Park).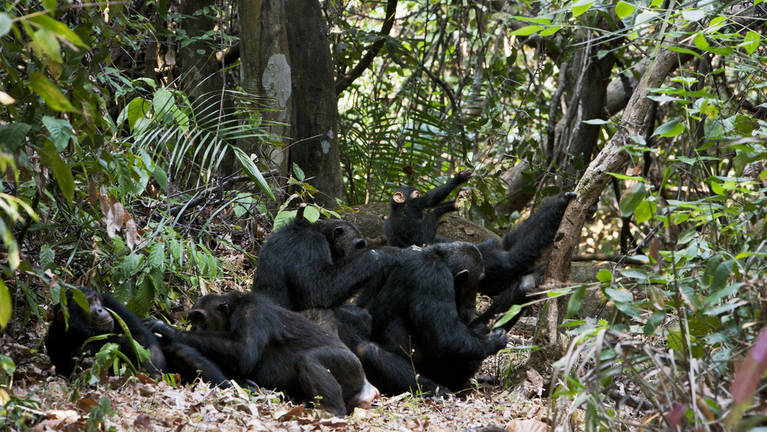 Our best Tanzania holidays for chimpanzee sightings
Based on our travellers' reports, these ideas for Tanzania safaris are likely to give the best chimpanzee sightings
---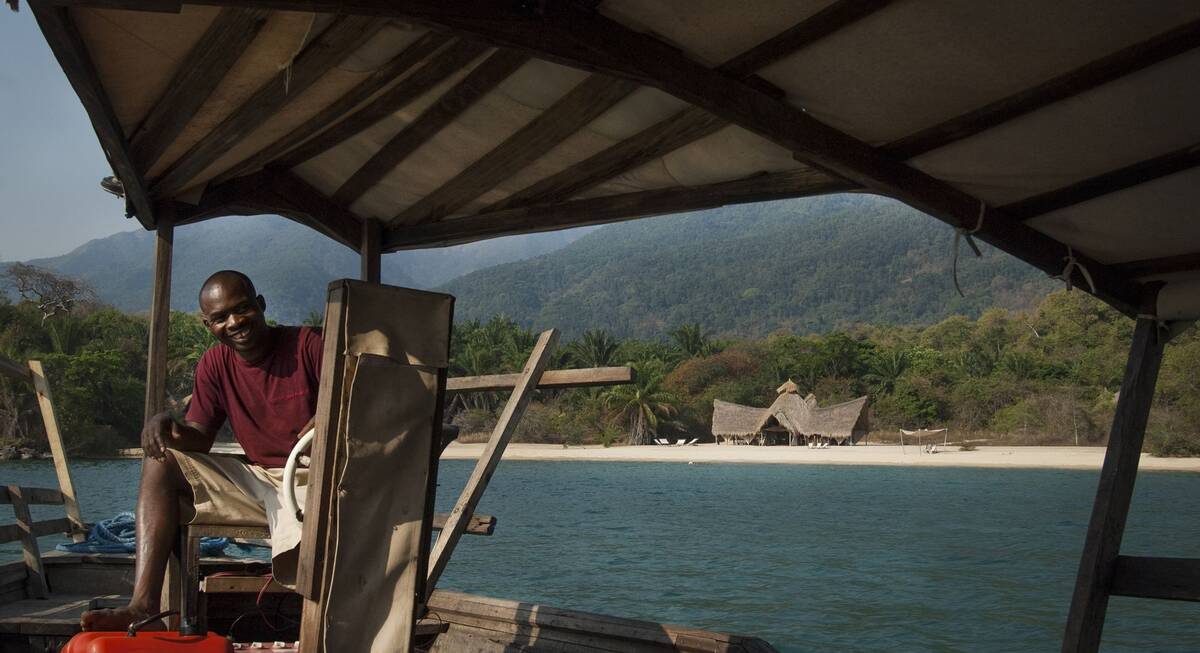 Chimpanzee Fly-in Safari
8 days • 3 locations
KILIMANJARO AIRPORT TO KILIMANJARO AIRPORT
Combining two of the remotest parks in Tanzania, this safari can deliver extraordinary wildlife viewing in Katavi, and East Africa's best chimp treks, on the shores of Lake Tanganyika.
US$10,130 - US$14,810 per person
More information about chimpanzee in our other destinations
Click here for detailed information about chimpanzee in other countries, including the places for sighting chimpanzee.
---