Cheetahs in Tanzania
The fastest mammal in the world, the cheetah is one of Tanzania's iconic big cats, and increasingly threatened by habitat loss. Seeing one on safari is a memorable experience.
---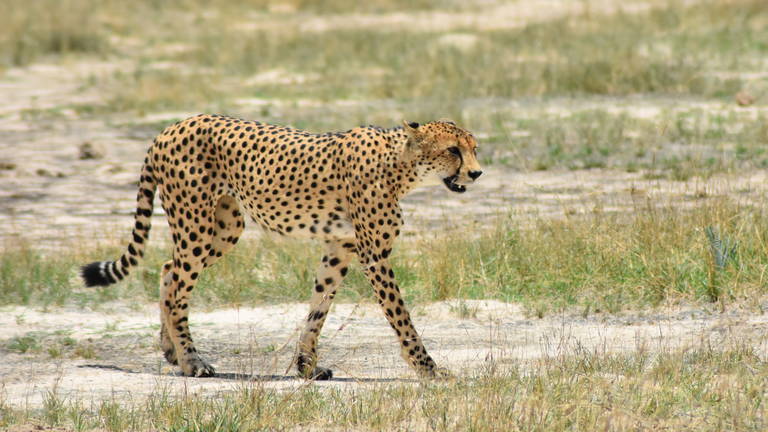 Quick facts about Cheetah
| | | | |
| --- | --- | --- | --- |
| Scientific name: | Acinonyx jubatus | Habitat: | Grassland & woodland |
| IUCN status: | Vulnerable | Adult weight: | 50–70kg |
Of the four subspecies of cheetah, the southeast African cheetah, Acinonyx jubatus jubatus, is found in Tanzania. This cat ranges across Tanzania, however their numbers are low and in practice they are only likely to be seen in specific parts the country. Cheetahs are phenomenal hunters and the open plains of the Serengeti are an ideal habitat.

A number of research projects have been set up to monitor and conserve the species. The Serengeti Cheetah Project, run by the Wildlife Conservation Society, maps the cheetah's range and monitors local populations, helping to generate conservation strategies for the long-term survival of these beautiful cats in Tanzania.
200-300m
AV. CHASE DISTANCE
3 seconds
ACCELERATION, 0-100km/h
Tanzania's top camps for seeing cheetahs
Based on 127 reports since May 2018, the camps below have the best chance of seeing cheetahs. Simply follow the key below.
---
Where to see cheetahs in Tanzania
While cheetahs are found in several parts of Tanzania, the region where you are most likely to see them is northern Tanzania, especially in the Serengeti and Tarangire national parks.
---
Top tips for viewing cheetahs in Tanzania
Cheetahs are distributed thinly across Tanzania, and they are more prevalent in some areas than others. The Serengeti is the best location for cheetah sightings (7 out of 10 Expert Africa travellers see them here) and they can often be seen hunting on the open plains.

Namiri Plains Camp in the eastern Serengeti is particularly rewarding: this district was previously used for big cat research and there are several breeding females in the area.

Likewise, Tarangire is relatively good for cheetahs, and sightings here are quite frequent. A fairly small population of cheetahs is also found in Ruaha National Park in southern Tanzania, however the chance of seeing them here is slim.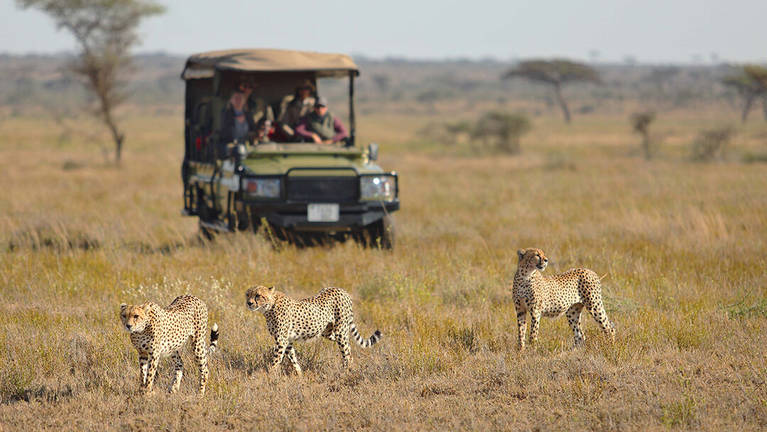 Holiday ideas to see cheetahs in Tanzania
These trip ideas include places that will give you a chance of seeing cheetahs in Tanzania
---
Our top destinations for cheetahs
Read tips for spotting cheetahs in these countries and the best camps and lodges for sightings
---