Where to see Cheetah in Kenya
The cheetah is the fastest land animal and the only cat that hunts by pure speed. Found largely in open grasslands, its slim, elegant form is today an increasingly rare sight.
---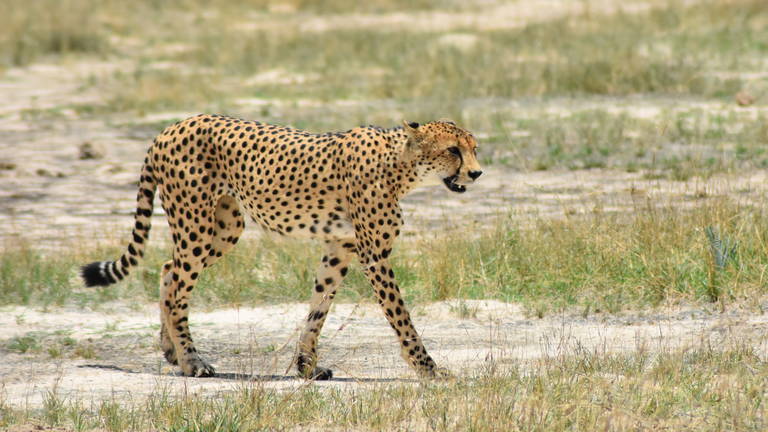 Quick facts about Cheetah
| | | | |
| --- | --- | --- | --- |
| Scientific name: | Acinonyx jubatus | Habitat: | Grassland & woodland |
| IUCN status: | Vulnerable | Adult weight: | 50–70kg |
The cheetah is unique among Africa's large carnivores in relying on speed as a hunting strategy: long-legged and deep-chested, it is the greyhound of the cat world, capable of surpassing 100km/h in a short burst. A cheetah typically hunts small to medium-sized antelope, including impala, springbok and gazelles.

Roughly the same size as a leopard, it differs in its slimmer build, smaller head and round, solid spots. It also has a distinctive black 'tear' line beneath each eye.

The downside of the cheetah's specialisation is a reduced resilience: this predator quickly surrenders its prey to other predators, and its silver-maned cubs, born in the open, are vulnerable to attack from hyenas and lions.
---
±7000
Worldwide population
The top camps for seeing cheetah in Kenya
Based on 330 reports by our travellers since May 2018, visitors at these camps in Kenya have the best chances of sighting cheetah.
---
Where to see cheetahs in Africa
Cheetahs are rare, but their preference for hunting by day gives you a decent chance of spotting one in areas where they occur. Search for them in open country.
---
Top tips for viewing cheetahs
Cheetahs prefer open savannah habitats, where they can more easily spot and pursue their prey. They are thus most easily seen in regions that offer this terrain, including the Serengeti/Maasai Mara (Tanzania/Kenya) the central and southern Kalahari (Botswana/South Africa) and Etosha (Namibia). Good populations also occur in the Okavango (Botswana), Kruger Park (South Africa) and Kafue (Zambia).

Nonetheless, cheetahs are rare, having lost more than 90 per cent of their historic range across Africa. Look for them by day, scanning the grasslands and watching for prey animals on the alert. Check termite mounds, too: cheetahs have a convenient habit of perching on top. Sightings are typically of a female with cubs or a group of young males, known as a coalition.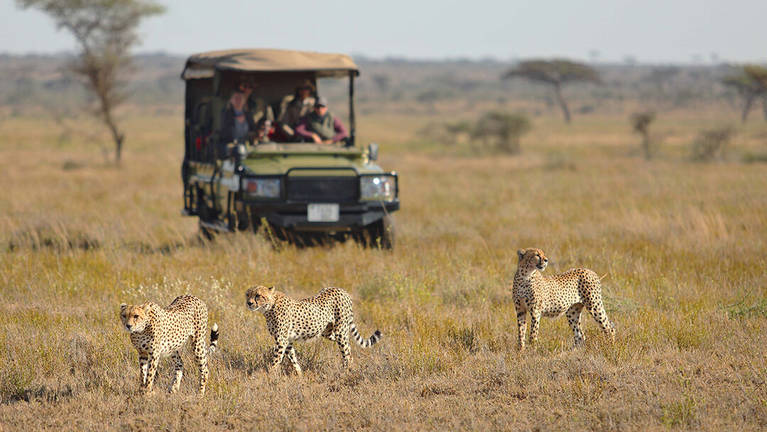 Our best Kenya holidays for cheetah sightings
Based on our travellers' reports, these ideas for Kenya safaris are likely to give the best cheetah sightings
---
More information about cheetah in our other destinations
Click here for detailed information about cheetah in other countries, including the places for sighting cheetah.
---