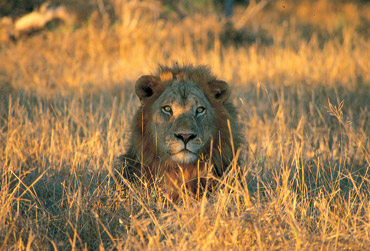 Cape Fox Guided Safari
A two-week privately guided safari to enjoy this vast, sparsely populated country in a highly personalised way. Experience endless desert landscapes, ancient mountains and spectacular wildlife from a comfortable air-conditioned 4WD vehicle in the company of an expert local driver-guide.

This an ideal balance between a fly-in safari and self-drive, a way to discover Namibia without having to read a map yet still with a good dose of overlanding adventure. Travelling with the same guide throughout you'll have the opportunity to visit areas that might be missed if you were on your own. And, as your guide gets to know you, they will personalise your trip with an emphasis on your interests.

The route follows a classic clockwise circuit around Namibia's north, taking in the all the region's highlights. Pausing at each destination for a few days, you'll have plenty of time to explore each area and relax between drives.

On a two-week trip there really is no better way to get to grips with this fascinating country and our original African destination.
Includes:
Starts/ends:
Prices:
US$5,650 - US$8,353 per person sharing
Stays at:
1 night
Am Weinberg Boutique Hotel
– Windhoek, Namibia
1 night
Dead Valley Lodge
– Namib-Naukluft National Park, Namibia
1 night
Dead Valley Lodge
– Namib-Naukluft National Park, Namibia
1 night
Cornerstone Guesthouse
– Swakopmund & Walvis Bay, Namibia
1 night
Cornerstone Guesthouse
– Swakopmund & Walvis Bay, Namibia
1 night
Doro Nawas
– Damaraland, Namibia
1 night
Doro Nawas
– Damaraland, Namibia
1 night
Mountain Lodge
– Etosha National Park, Namibia
1 night
Mountain Lodge
– Etosha National Park, Namibia
1 night
Mushara Bush Camp
– Etosha National Park, Namibia
1 night
Mushara Bush Camp
– Etosha National Park, Namibia
1 night
Ai Aiba Lodge
– Central Highlands, Namibia
1 night
Ai Aiba Lodge
– Central Highlands, Namibia
Reviews
Recently reviewed trips visiting some of these places include: