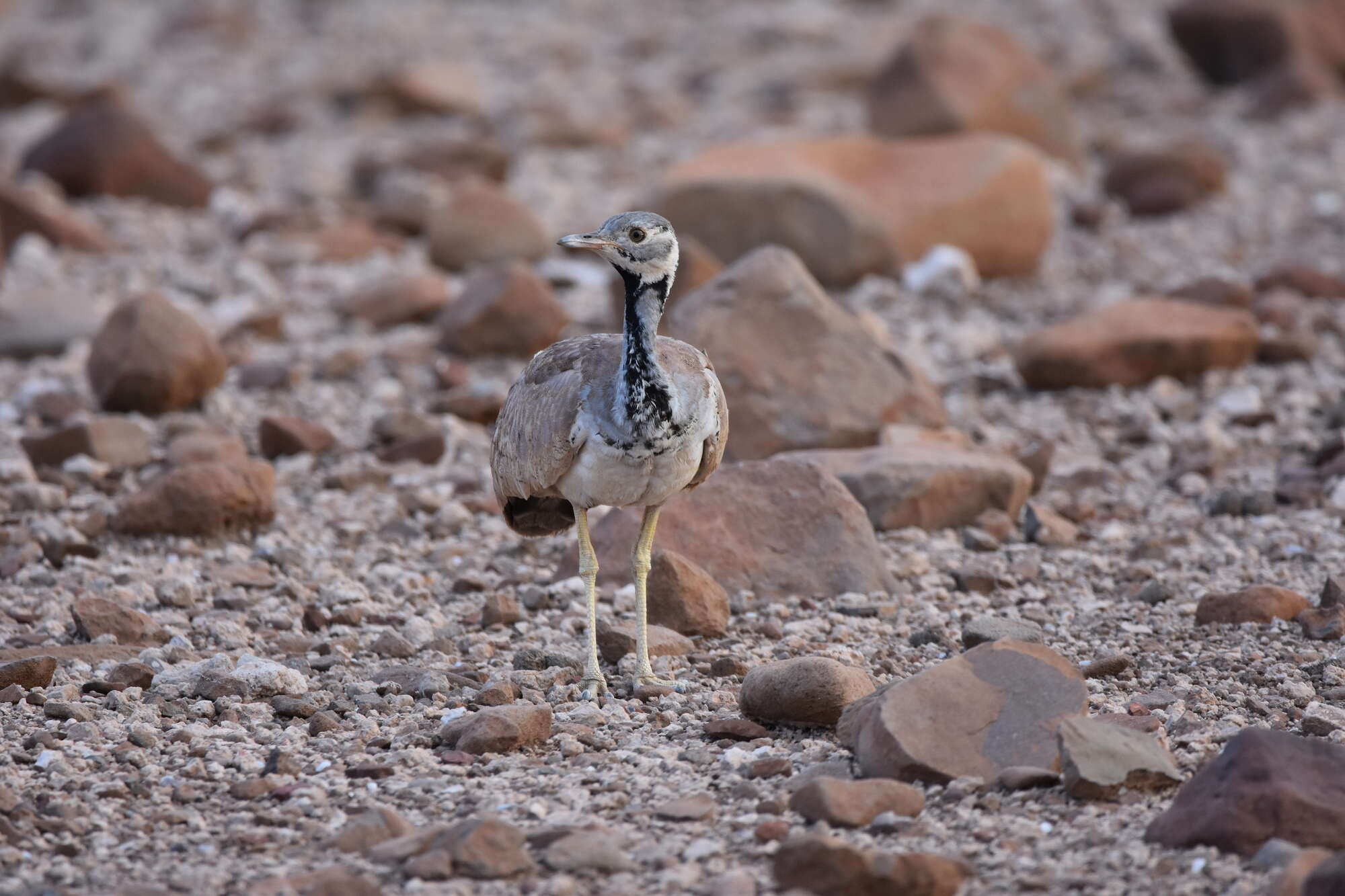 Ruppell's Korhaan Fly-in Safari
This is a proper flying adventure exploring the most remote and breath-taking landscapes in Namibia with stays at some of its most exclusive luxury camps.

After a night in Windhoek, fly north to the rolling rocky hills and desiccated savannahs of Damaraland and the immense Palmwag Concession. Home to Desert Rhino Camp and the largest free roaming population of black rhino in Africa, the speciality here is tracking its these incredible and rare animals on foot and learning about successful conservation efforts. Other species such as desert-adapted elephant, Hartmann's mountain zebra, giraffe, oryx, springbok and kudu along with wandering predators, like hyena, lion and leopard may be spotted too.

Next take an unforgettable flight to Hoanib Skeleton Coast Camp, a chic oasis in the middle of a vast wilderness. Head on out game drives and walks in search of desert elephant, lion, giraffe and brown hyena, or head to the rocky shoreline to get an earful of the noisy Cape fur seal colony among the bones of whales and shipwrecks which gave this region its name.

Heading further north across almost Martian wilderness to the Angolan border which is marked by the Kunene River. Nested among the thin strip of green on its southern banks, find Serra Cafema, perhaps the most isolated camp in all Africa. A rare source of permanent water, it supports wildlife such as crocodile and a surprisingly rich array of birdlife which you can spot on boat trips and nature walks. The area is also home to the nomadic Himba people who you'll get to meet in a respectful and genuine way.
Includes:
Starts/ends:
Prices:
US$8,554 - US$12,069 per person sharing
Reviews
Recently reviewed trips visiting some of these places include: