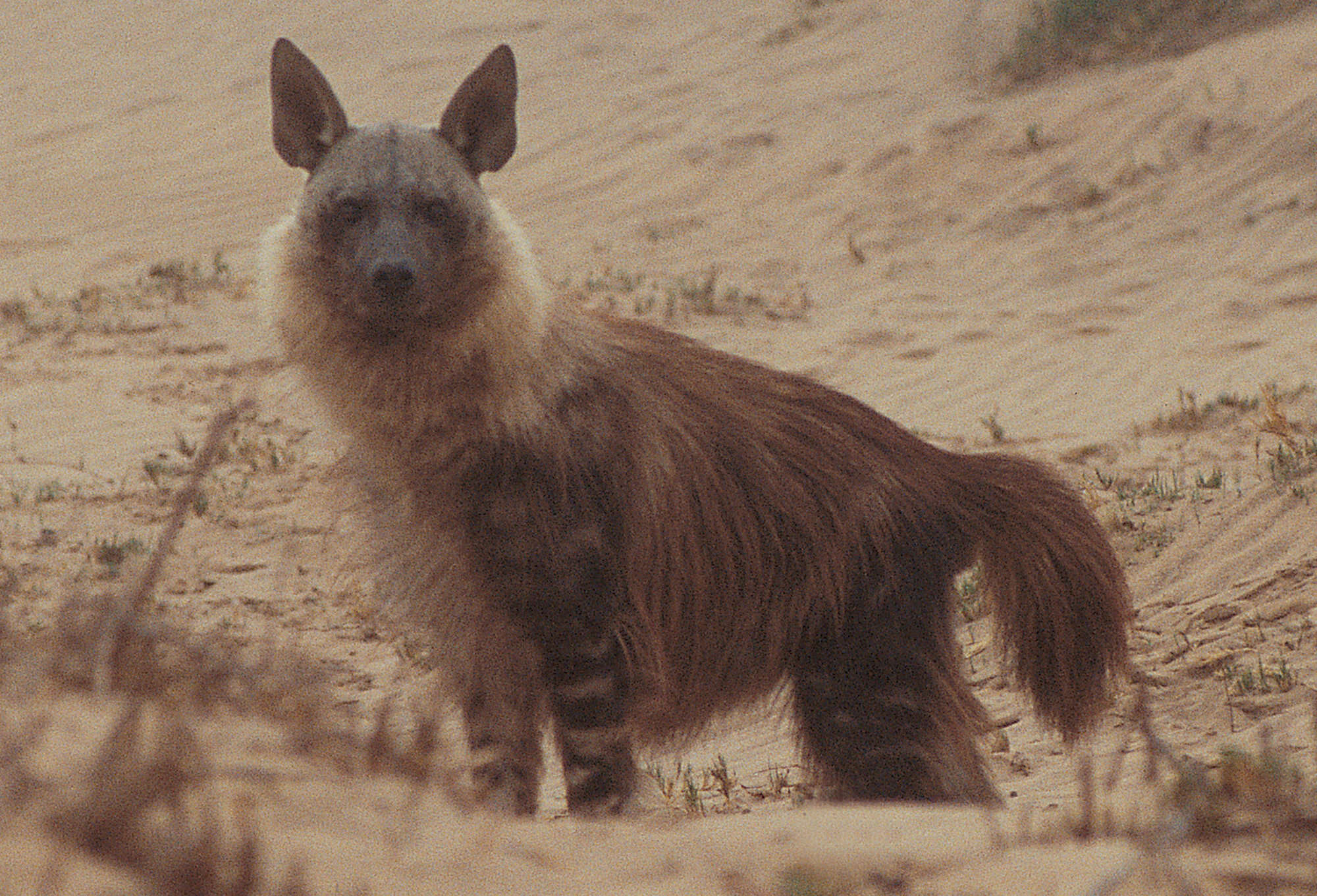 Brown Hyena Self-drive
A two-week trip encapsulating what we love about Namibia – epic landscapes, unique wildlife encounters, a selection of our favourite luxury lodges and the freedom of exploring it all on a self-drive. This is a great introduction to Namibia's highlights staying in some spectacular, remote spots that don't hold back on comfort.

Pick up your car at Windhoek's airport for the short drive to your villa at Otjimbondona Kalahari, a relaxing first stop where you're free to explore the reserve on foot or bike. The following day's journey is a long but scenic, crossing the country west to the NamibRand Nature Reserve, a vast protected area half the size of Belgium.

Based at the fabulous Wolwedans Dunes Lodge, you can watch the sunrise between your toes as oryx amble outside your open-sided tent from bed, learn about the ancient desert eco-system from excellent guides and, being a Dark Sky Reserve, enjoy some of the best stargazing on earth.

Follow the orange sands north to the Namib-Naukluft Park, home to Sossusvlei's towering dunes, Deadvlei's surrealist tree remains and the cool depths of Sesriem Canyon, then return to civilisation in the colonial seaside town of Swakopmund, a hub of adventure activities,

Dive back into the rugged deserts of Damaraland and a stay at Mowani Camp, venturing out to visit ancient rock art sites and seek desert adapted elephant. Next is the wide white expanse of Etosha National Park. First spend two nights in the private Ongava Game Reserve on the park's southern border in search wildlife on game drives and guided walks. Encountering white rhino on foot is a real highlight. Spend a day in Etosha at your own pace, stopping at waterholes that are a magnet for all manner of game, reaching Onguma Reserve and more safari activities. En route south back to the capital, spend a final night at Okonjima, tracking leopard and learning about the work or the AfriCat Foundation.
Includes:
Starts/ends:
Prices:
US$5,223 - US$5,899 per person sharing
Stays at:
1 night
Otjimbondona Kalahari
– Southern Namibia, Namibia
1 night
Wolwedans Dunes Lodge
– NamibRand Nature Reserve, Namibia
1 night
Wolwedans Dunes Lodge
– NamibRand Nature Reserve, Namibia
1 night
Hoodia Desert Lodge
– Namib-Naukluft National Park, Namibia
1 night
Hoodia Desert Lodge
– Namib-Naukluft National Park, Namibia
1 night
Strand Hotel
– Swakopmund & Walvis Bay, Namibia
1 night
Strand Hotel
– Swakopmund & Walvis Bay, Namibia
1 night
Mowani Mountain Camp
– Damaraland, Namibia
1 night
Mowani Mountain Camp
– Damaraland, Namibia
1 night
Ongava Lodge
– Etosha National Park, Namibia
1 night
Ongava Lodge
– Etosha National Park, Namibia
1 night
Onguma Tented Camp
– Etosha National Park, Namibia
1 night
Onguma Tented Camp
– Etosha National Park, Namibia
1 night
Okonjima Bush Camp
– Okonjima Nature Reserve , Namibia
Reviews
Recently reviewed trips visiting some of these places include: