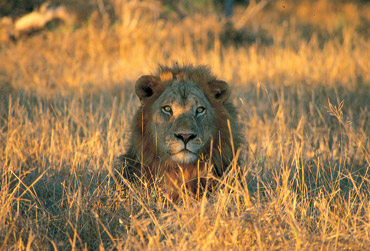 Black-faced Impala Guided Safari
Combine exclusive tented camps with luxurious lodges on a two-week privately guided safari discovering one of Africa's most varied destinations. Marvel at desert vistas, sleep-out under the endless Namibian night sky and seek out wildlife big and small in the company of an expert local driver-guide.

A privately guided trip lets you get off the beaten track and explore locations out of reach of fly-in guests while not having to worry about the logistics of driving yourself. The perfect blend of comfort and adventure. Furthermore, travelling with the same guide throughout allows for a more personalised trip as they get to know your likes and interests.

This trip follows a classic clockwise route visiting many of Namibia's main highlights combining luxurious lodges with exclusive but simpler tented camps that are big on experience. You'll pause at each destination for a minimum of two nights, giving you plenty of time to explore each area and relax between drives.

You'd find it hard to experience so much of Namibia's raw wilderness on a more comfortable trip of the same length. Due to the exclusivity of some of the camps in this trip we have costed it based on 4 people travelling together, making it perfect for a family, friends or two couples in search of adventure.
Includes:
Starts/ends:
Prices:
US$5,640 - US$7,861 per person sharing
Stays at:
1 night
Olive Exclusive
– Windhoek, Namibia
1 night
Camp Sossus
– Namib-Naukluft National Park, Namibia
1 night
Camp Sossus
– Namib-Naukluft National Park, Namibia
1 night
Camp Sossus
– Namib-Naukluft National Park, Namibia
1 night
Strand Hotel
– Swakopmund & Walvis Bay, Namibia
1 night
Strand Hotel
– Swakopmund & Walvis Bay, Namibia
1 night
Huab Under Canvas
– Damaraland, Namibia
1 night
Huab Under Canvas
– Damaraland, Namibia
1 night
Huab Under Canvas
– Damaraland, Namibia
1 night
Andersson's at Ongava
– Etosha National Park, Namibia
1 night
Andersson's at Ongava
– Etosha National Park, Namibia
1 night
Omaanda
– Windhoek, Namibia
1 night
Omaanda
– Windhoek, Namibia
Reviews
Recently reviewed trips visiting some of these places include: