Walking safaris in Zambia: our top 10 safaris
Zambia offers Africa's widest choice of reliably excellent walking safaris. Strict guiding exams have guaranteed consistently high standards for walking safaris in Zambia. Then great wildlife and high-quality camps run by bush enthusiasts combine to make Zambian walking safaris amongst the best anywhere.

The South Luangwa National Park is said to be the birthplace of walking safaris and you'll still find some of the continent's best on-foot experiences here. Virtually every camp has highly experienced walking guides. There are also camps in the Lower Zambezi National Park and Kafue National Park that offer fantastic walking safaris.

Look hard and in both North and South Luangwa national parks you can also find safari camps which only offer walking safaris! If you like the idea of walking, then these are great little camps to stay in, and have a completely different feel to those which offer a mix of activities. Either way you are bound to benefit enormously from the highly qualified guides' expert knowledge.


Great walking safaris elsewhere in Africa
We can also arrange excellent walking safaris elsewhere in Africa. Here are our top tips in other countries.
---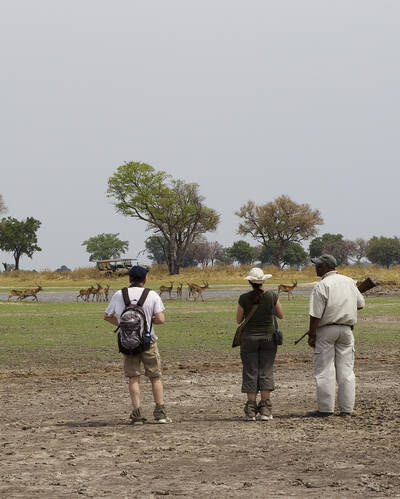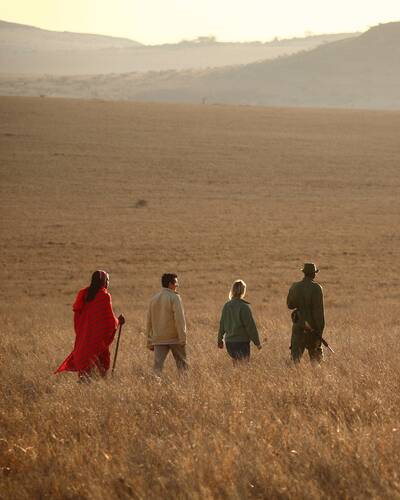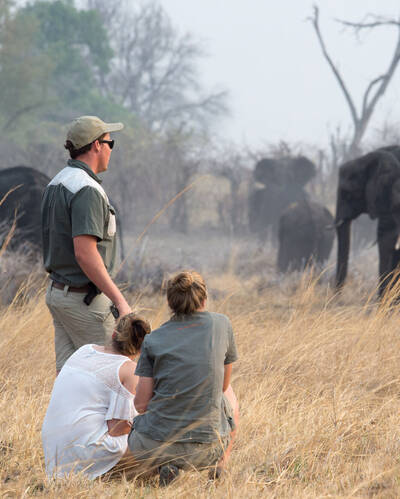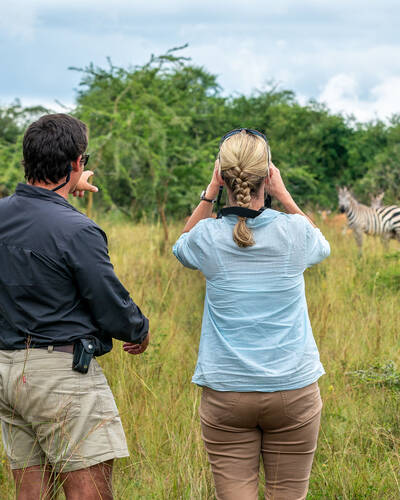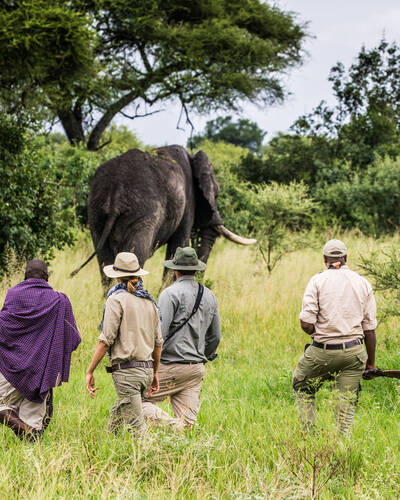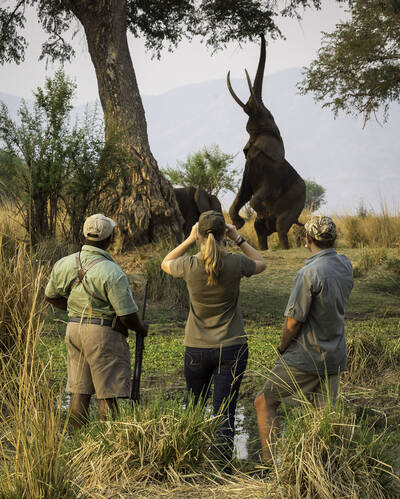 Maximise the chances of seeing your favourite animals
Many of our travellers ask our help for choose a great wildlife safari. Our research gives you insights into where to find particular species.
---