Where to see Black Rhino in Botswana
The black rhino is the smaller and rarer of Africa's two rhino species but has the more fearsome reputation. Shy and heavily persecuted, it tends to stick to cover.
---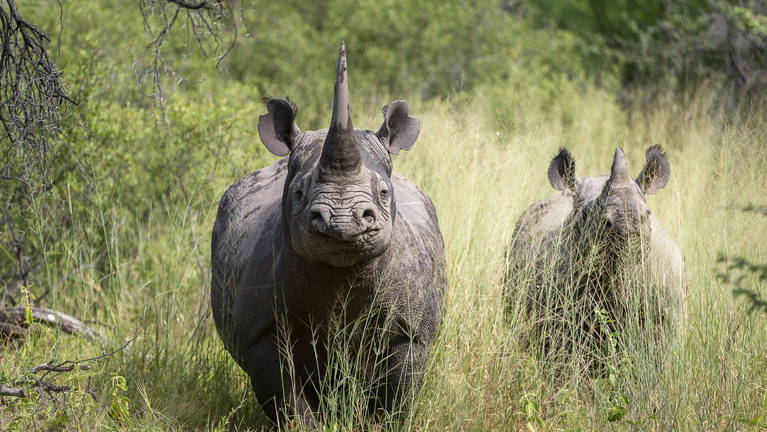 Quick facts about Black Rhino
| | | | |
| --- | --- | --- | --- |
| Scientific name: | Diceros bicornis | Habitat: | Scrub & open woodland |
| IUCN status: | Critically Endangered | Adult weight: | 800–1,400kg |
The black rhino is an imposing animal, with its tank-like body and two lethal horns. Nonetheless, it is smaller and more agile-looking than the white rhino, which may weigh twice as much. In colour, this species is no more 'black' than its cousin is 'white'.

Unlike the grass-grazing white rhino, however, it is a browser, using its distinctive hooked lip to pluck woody vegetation. It also differs in profile, with a smaller head, held higher, and a more concave back.

Black rhinos are generally seen alone or in small groups. They are most active at dawn and dusk, retreating to a wallow during the heat of the day. The single calf stays close to its mother.
---
16 months
Gestation period
The top camps for seeing black rhino in Botswana
Based on 5 reports by our travellers since Oct 2018, visitors at these camps in Botswana have the best chances of sighting black rhino.
---
Where to see black rhinos in Africa
Black rhinos occur in only a handful of protected areas in east and southern Africa. Your best chance of spotting one is at a waterhole or on foot with a tracker.
---
Top tips for viewing black rhino
A century ago, black rhinos were common across much of sub-Saharan Africa. Hunting and persecution for the lucrative rhino horn market has since seen them disappear from much of their former range, and the few remaining populations are heavily protected.

Top spots today include the Laikipia Plateau (Kenya), Ngorongoro Crater (Tanzania), KwaZulu-Natal (South Africa) and Namibia's Etosha and Damaraland.

Old hunters' stories have saddled this species with a reputation for aggression. In reality, it is a shy animal that prefers to retreat – although you should never be complacent, especially when on foot. Black rhinos generally stay in cover and emerge at dusk. Staking out waterholes can be productive, especially after dark, as can a guided walk, when experienced trackers quickly find the animal's three-toed prints.

Our best Botswana holidays for black rhino sightings
Based on our travellers' reports, these ideas for Botswana safaris are likely to give the best black rhino sightings
---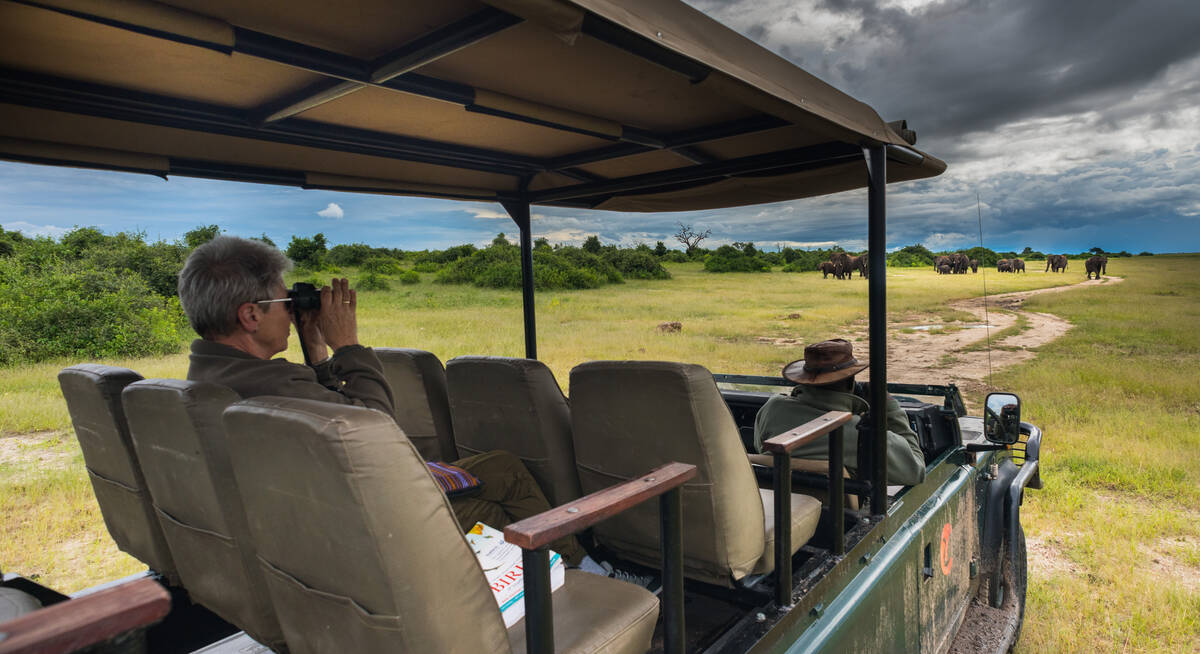 Pygmy Mouse Self-drive Safari
18 days • 10 locations
WINDHOEK AIRPORT TO VICTORIA FALLS AIRPORT
A truly epic southern African self-drive safari adventure from Namibia's mountains and deserts, along the lush Caprivi Strip to Botswana and Victoria Falls in Zimbabwe, staying at luxury lodges throughout.
US$5,440 - US$8,620 per person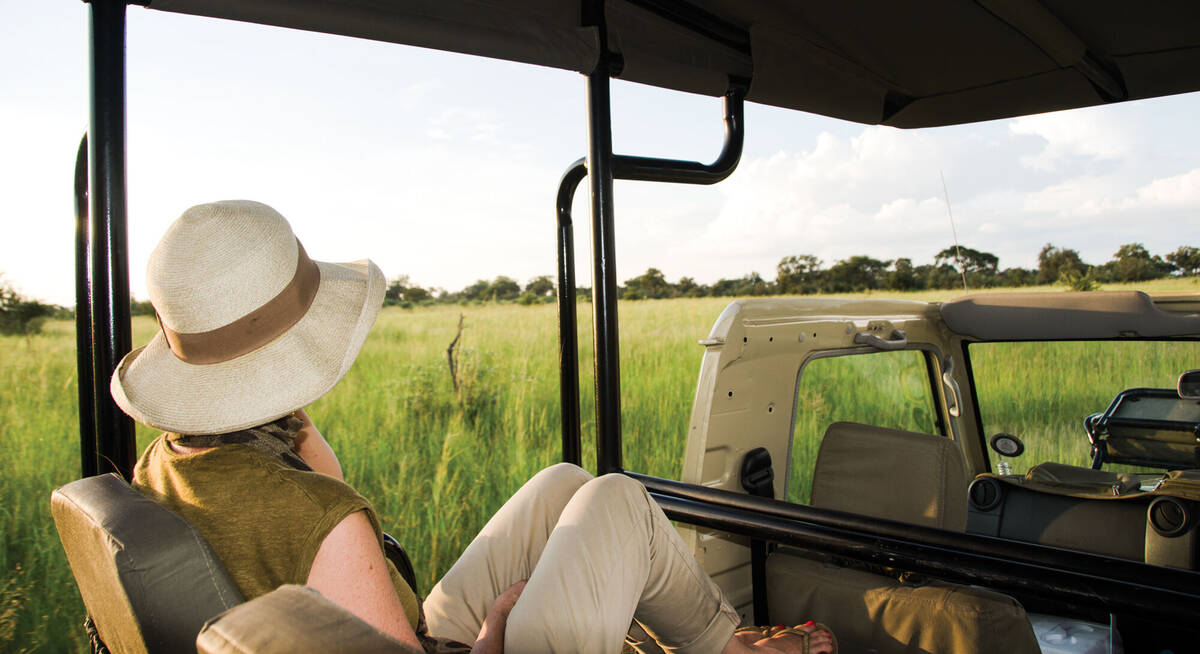 Rock Hare Self-drive Safari
20 days • 12 locations
WINDHOEK AIRPORT TO VICTORIA FALLS AIRPORT
An in-depth look at Namibia from the Namib Desert to the Caprivi, with additional stops in Botswana and Victoria Falls. This three-week adventure includes an unrivalled mix of environments and is great value.
US$5,140 - US$7,200 per person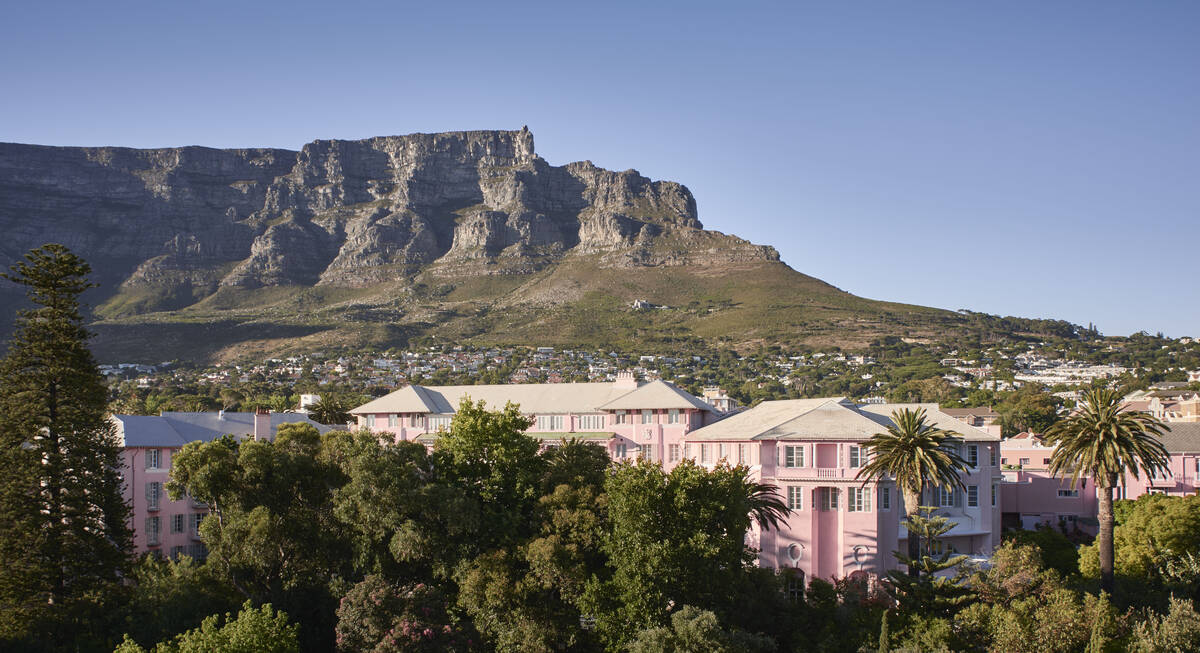 The Highlights of Africa
17 days • 7 locations
CAPE TOWN AIRPORT TO KIGALI AIRPORT
An epic adventure taking in some of Africa's most incredible sights and wildlife experiences, from Cape Town to the Okavango Delta, Victoria Falls, the Maasai Mara and an encounter with mountain gorillas.
US$14,330 - US$18,200 per person

Kudu Safari
7 days • 2 locations
MAUN AIRPORT TO MAUN AIRPORT
A luxury Botswana safari exploring the Okavango Delta staying at Nxebega Camp and the stunning Sandibe Lodge, with excellent guiding and some of the most prolific wildlife viewing anywhere in Africa.
US$7,840 - US$18,400 per person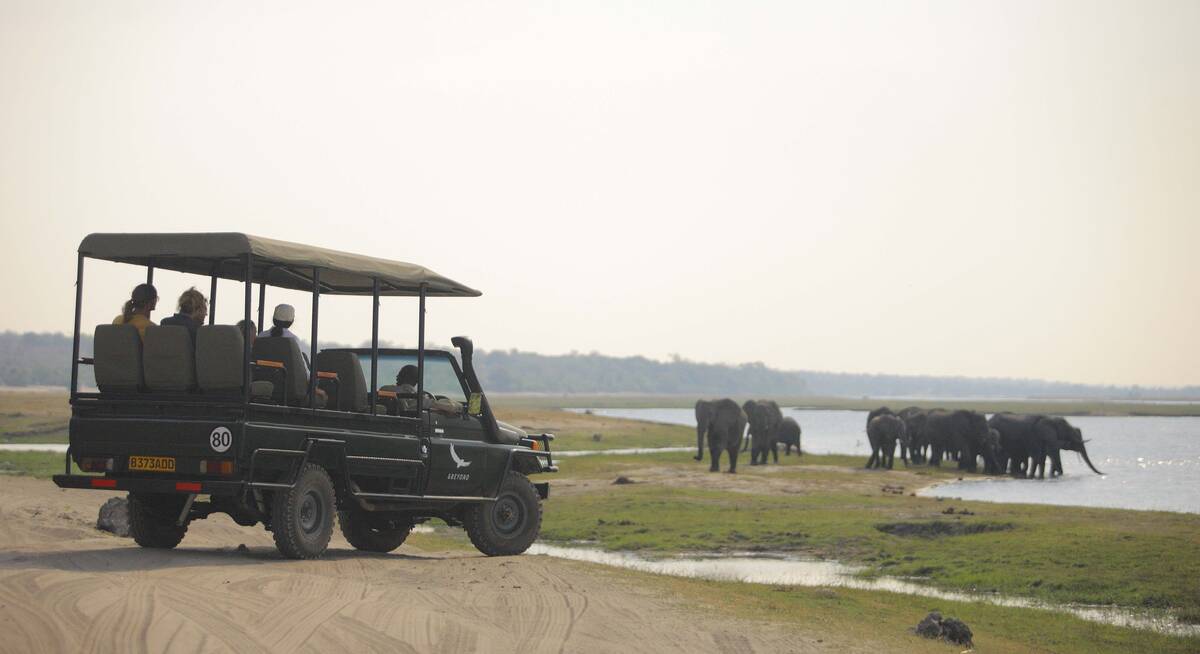 Black-backed Jackal Safari
6 days • 2 locations
KASANE AIRPORT TO MAUN AIRPORT
A classic Botswana safari to Chobe National Park and the Okavango Delta. Staying at highly rated tented camps with strong guiding teams, this trip delivers game viewing and is excellent value.
US$4,920 - US$10,640 per person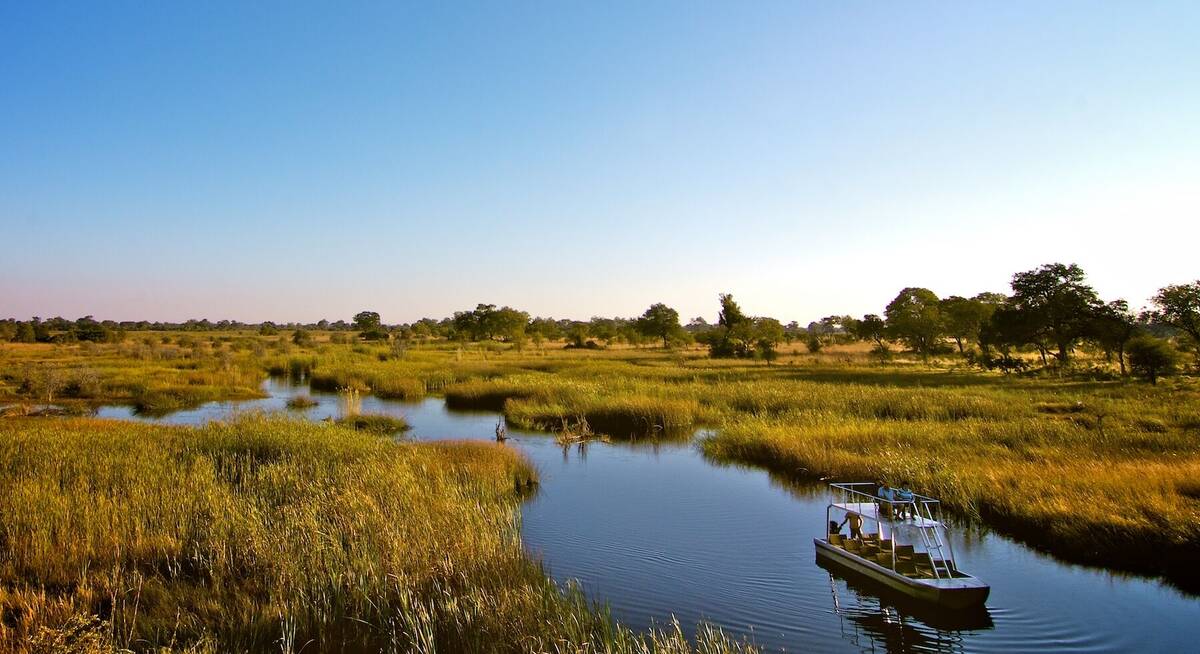 Sable Self-drive Safari
12 days • 7 locations
WINDHOEK AIRPORT TO VICTORIA FALLS AIRPORT
A great-value southern African self-drive adventure from Namibia along the Caprivi Strip to Botswana and Zimbabwe, combining other-worldly landscapes, unforgettable wildlife spectacles and rarely visited places, and ending at Victoria Falls.
US$6,040 - US$8,030 per person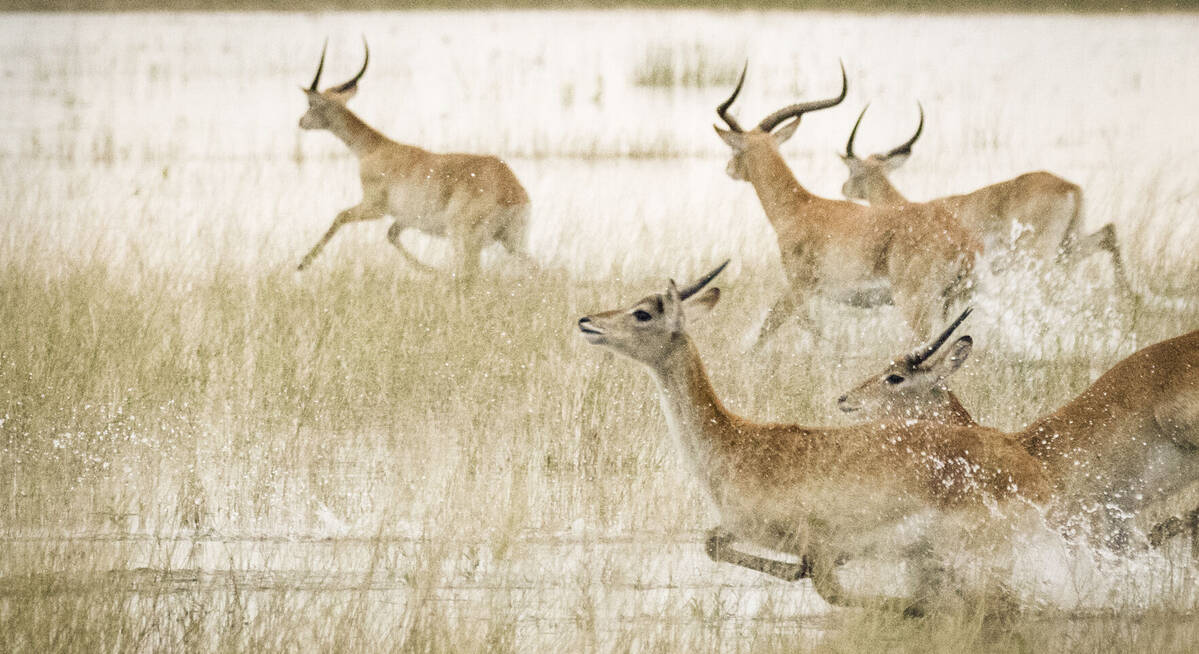 Serval Safari
6 days • 2 locations
MAUN AIRPORT TO MAUN AIRPORT
A fabulous safari staying at two of the finest luxury camps in Botswana's Okavango Delta – Vumbura Plains and the legendary Mombo Camp. Untamed wilderness, top guiding and exceptional wildlife.
US$12,280 - US$26,520 per person

Reedbuck Safari
8 days • 3 locations
MAUN AIRPORT TO MAUN AIRPORT
Focussing on the Okavango Delta and combining the crème de la crème of Botswana's camps – Zarafa, Vumbura Plains and Mombo – this is one of the finest safari experiences in Africa.
US$16,840 - US$34,050 per person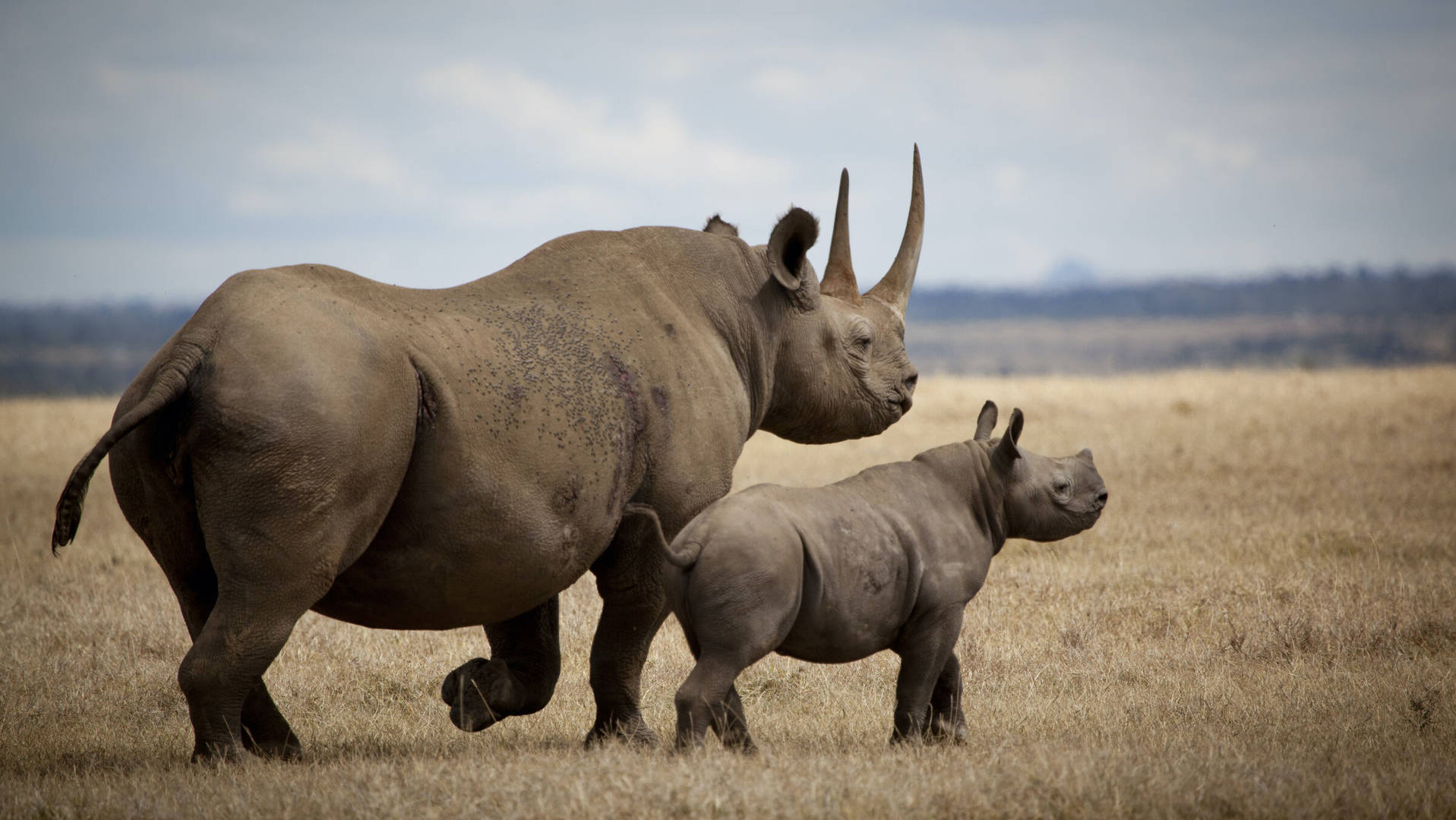 More information about black rhino in our other destinations
Click here for detailed information about black rhino in other countries, including the places for sighting black rhino.
---