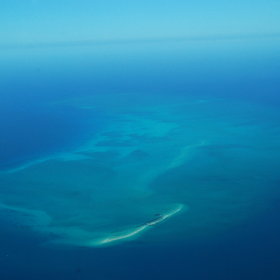 Mozambique is a big country, with hundreds of islands scattered along its coast.
Mozambique general information
What language do they speak in Mozambique? Do I need a visa for Mozambique? How can I make a call to or from Mozambique? This page provides you with the answers to frequently ask questions most travellers have, when going on holiday to Mozambique for the first time.
Know before you go
As you plan your trip, and before you travel, we recommend that you check the latest Foreign Office advice on the places that you're going to - regardless of where you are travelling to, or how you are travelling. See FCO's
Mozambique advice here
, or its
info on other countries here
.
We urge you to do this, as we recommend that all our travellers keep themselves up to date with the current foreign office advice on their destination countries.
Time in Mozambique
As most countries in south eastern Africa, Mozambique is two hours ahead of Greenwich Mean Time (GMT+2). Since Mozambique doesn't operate daylight saving time, there's no difference between summer and winter time.
Currency in Mozambique
Mozambique's currency is the metical (MZM). At time of writing (Aug 09), £1 = 43,848MZM, respectively US$1 = 26,600MZM – check with
www.oanda.com
for current exchange rates. Most hotels and lodges in Mozambique accept US$ and usually credit cards.
Mozambique's International Dialling Code
The International Dialling Code for Mozambique is +258, followed by an area code. Calling from Mozambique, you dial 00 plus the relevant country code (e.g. 001 for the United States, or 0044 for the United Kingdom). Currently (Aug 09), 3-minute calls from Mozambique to UK or US landlines with
TDM Mozambique
cost 45,300MZM during peak time, and 36,300 MZM off-peak (every additional minute costs 15,100MZM, or 12,100MZM).
Food in Mozambique
The food served in Mozambique's beach lodges is excellent, and the seafood is superb. Mozambican beer is popular, as are South African wines and beers.
The local cuisine is mainly Portuguese, with Far Eastern influences. Specialities include
Piri-piri
chicken (chicken with spicy chilli sauce), Shellfish and Delagoa prawns with
piri-piri
sauce, rice with
matapa
(ground peanut and cassava leave sauce), and
wuza
(maize porridge).
Health in Mozambique
Malaria is endemic in Mozambique. The islands are generally healthy, though the usual vaccines (typhoid, polio and tetanus) are sensible and yellow fever certificates may be required. Check with your GP and see the
Scottish NHS site
for more health info on Mozambique before you travel.
HIV infection rates are high; AIDS is prevalent in Mozambique. Usually, this isn't a concern for travellers, but they should be aware of the current situation, and take the same sensible safety measures to avoid infection which are wise in most countries. We understand that blood supplies used by Mozambique's private hospitals have been carefully screened for years.
Language in Mozambique
Portuguese is the official language, although this is generally only spoken by the more educated amongst Mozambique's population. Beside this, more than 60 different dialects of Bantu languages can be found in Mozambique. English is generally spoken in hotels and beach lodges.
Visas for Mozambique
Currently (Aug 09), UK and US citizens need visas for Mozambique. They can often be obtained on arrival; the same day visa express service costs £60 per single entry (£110 for multiple entries). Please check the latest information for your trip with your closest Mozambican Embassy or High Commission before travelling. Travellers from the UK can get more information from the
High Commission of the Republic of Mozambique in London
.
Weather and climate in Mozambique
Mozambique follows a typical southern African weather pattern, with slight differences between the north and the south of the country. See our
weather & climate page
for a detailed description.