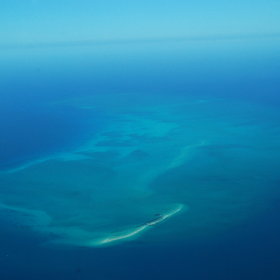 Mozambique is a big country, with hundreds of islands scattered along its coast.
Tipping in Mozambique
"How, who and how much should we tip whilst travelling in Mozambique?"
We are frequently asked this question by our travellers, since the potentially awkward situations that can arise around the etiquette of tipping are sometimes a concern. As a result we have put together some simple guidelines on tipping based on our own experiences travelling in Mozambique.
Mozambique's economy: potential issues with tipping
Most crucially, tipping is always voluntary and the quality of the service you receive should be a key factor in whether you choose to tip or not. While we encourage our travellers to appreciate good service, it's important to be aware of the impact that tipping can have on the community.
Tips can form a large percentage of the income of those working in the service industry, such as waiters at beach lodges, drivers and guides. Yet there is a fine balance between tipping appropriately and tipping too much: excessive tipping can throw out the local economic balance substantially.
To put this into context, consider the job of a national park ranger – a really important job and one that must be done properly. Senior park rangers require a good education and must be knowledgeable and skilled in their field. They have probably worked for the government in different national parks for many years. This would be a relatively well-paid job in Mozambique, albeit not a top-earning one.
Conversely, a waiter working at a hotel or beach resort, or a room attendant, don't need to be so well educated, or to have as much experience. They are still necessary jobs but don't require the same level of responsibility and thus don't offer the same salary.
Consider, though, the knock-on effect if such a casual helper gets massive tips – adding up to, say US$500 a month. Then the casual helper could end up earning more than the senior park ranger, which would distort the balance of responsibility and remuneration. It would also remove the incentive for a park ranger to work harder and take on more responsibility. In fact it could result in them quitting their job to become general hotel staff with an easier life and higher pay. This would of course be to the detriment of the park and its visitors.
For these reasons, please remember to keep any tips proportional, and to bear in mind when you tip the importance and extent of the work someone is doing for you.
Who to tip
It's helpful to know who would appreciate a tip, as there are many people working to make your travel a success. Consider:
Tipping the back-of house team of staff
At every lodge or resort, a lot of people work behind the scenes to ensure that your stay is a pleasant one. There are of course the staff you interact with, such as waiters and reception staff. But there are also the chefs, the kitchen team and the housekeeping staff. To include all of these "back-of-house" people, many lodges and hotels have a general staff tip box – the proceeds of which are then divided equally between the staff.
Tipping private butlers & chefs
Some of the very exclusive and luxurious properties in Mozambique offer a private butler service for some or all of their rooms. Your butler will not usually get a share of the communal tip box, so if you would like them to receive a tip you may need to tip them directly.
Tipping guides
An exciting and successful excursion depends largely on the quality of your guide. With this in mind, many places suggest tipping them separately, and they are not usually included in the communal staff tip box.
Tipping the managers
It is not common practice to tip the hotel or lodge manager, and we wouldn't normally recommend you doing so. However, if you want to appreciate outstanding or very extraordinary service, then please do.
When to tip
Another question often asked is "when is the best moment to give a tip?" Some people may feel its appropriate to tip little and often, for example after each activity, or at the end of every day.
However, no one expects you to tip after each meal or activity, not least as they understand that you may have put your money in the safe and may not want to access it a number of times a day.
We feel that
best practice
is to tip just once, and always at the end of your stay at each safari lodge or camp.
How to tip
The most usual way to tip is to use the communal tip box, often found in the lodge's central area or reception; if not, you may find helpful information on tipping amongst the literature left in your room, or ask the manager. It is also worth asking at each property about their tipping policy and if the tip box is shared by all or just some of the staff. You may want to tip anyone excluded from the tip box separately.
It is always your decision on who to tip and how much to tip. You may choose to put everything into the box, or to tip some team members separately and more directly.
It's most common to tip in cash, ideally in Mozambican Meticais or US dollars.
If you want to be highly prepared, it can work well to bring a small supply of envelopes, perhaps with a note inside on which a 'thank you' could be written. Towards the end of your stay, you can name the envelopes for the people or groups of people whom you wish to tip, put the appropriate cash tip into each, then either hand them out to individuals or put them into the general tip box.
How much to tip
The amounts suggested below are just guidelines from our own travels in Mozambique. Tipping really does depend on your own experience and individual satisfaction – moderated by some understanding of the issues mentioned above.
Given that, we'd recommend that for good service, our travellers tip around:
US$8–10 per guest per day for a group guide
US$8–10 per guest per day for a personal butler
US$5–10 per guest per day for a private chef
US$3–5 per guest per day for the general staff
US$3–5 per road transfer
To put this in the contect of the local economy, bear in mind that the average income in Mozambique is about US$2 per person per day. In contrast, the equivalent GNI in the UK is about US$118.74 per day; in the United States about US$150.58; in New Zealand about US$109.80; and in Germany about US$125.45.
In conclusion, tipping is a normal part of the service industry in Mozambique and, while it is a sensitive issue, there is no need to feel embarrassed about it. But please always keep in mind that comparatively affluent visitors can have a big impact on the local economy and social balance, and offer your tips wisely.