Travel reviews by Mr & Mrs B from Norwich
Good ground arrangements.
Zambia and 1 other country between 12 Aug 2012 and 23 Aug 2012
"The safari company in Rwanda.
Excellent, exceptional even. The Driver/Guide was very good: always on time, always helpful, always interesting and well informed. And a good driver. What the Toyota safari wagon lacked in comfort it made up for in space and really came into its own in tackling some of the poor tracks as we drove to our trekking departure points. On all three trekking days he looked after us well at the ranger station and made sure we got onto trekking groups well suited to our (limited) ability.

The Transfer Company.
Very good. Punctual, helpful and willing. They went out of their way to take us to an exchange and a chemist and on each occasion escorted us through the airport with an efficiency we could not have matched. Their help was much appreciated.

The Trekking.
Each of the treks start over farm land using the paths used by workers to reach the wall (a wall that marks the boundary between the National Park and the Farm land which was built to keep the buffalo and elephant out of the farm land) for up to an hour, followed by up to four hour more strenuous walking to the habituated group you have been allocated to visit.

Our trek to the Golden Monkeys was about 90 minutes and fairly easy at a modest pace. It was a pleasure to watch and photograph the monkeys for an hour or so as they moved gently and quietly through the trees and bushes. On the return trek we were luck enough to bump into a gorilla group, unique we were told.

Our first gorilla trek was about two hour in total to their location, the pace was leisurely over gradually ascending terrain with just the occasional more difficult clime. On our second trip the family were only just over the wall, so a fairly easy walk.

The experience of being with the gorillas was unforgettable and difficult to verbalise; memorable, moving, emotional, exciting, almost unimaginable; having a silverback just a couple of yards from you is a truly amazing experience."
Arranged By Claire Scott

---

Sabyinyo Silverback Lodge
"Outstanding."
4 nights
Arrived 13 Aug 2012

Eight Reedbuck Hotel
"Very pleasant stopover."
1 night
Arrived 17 Aug 2012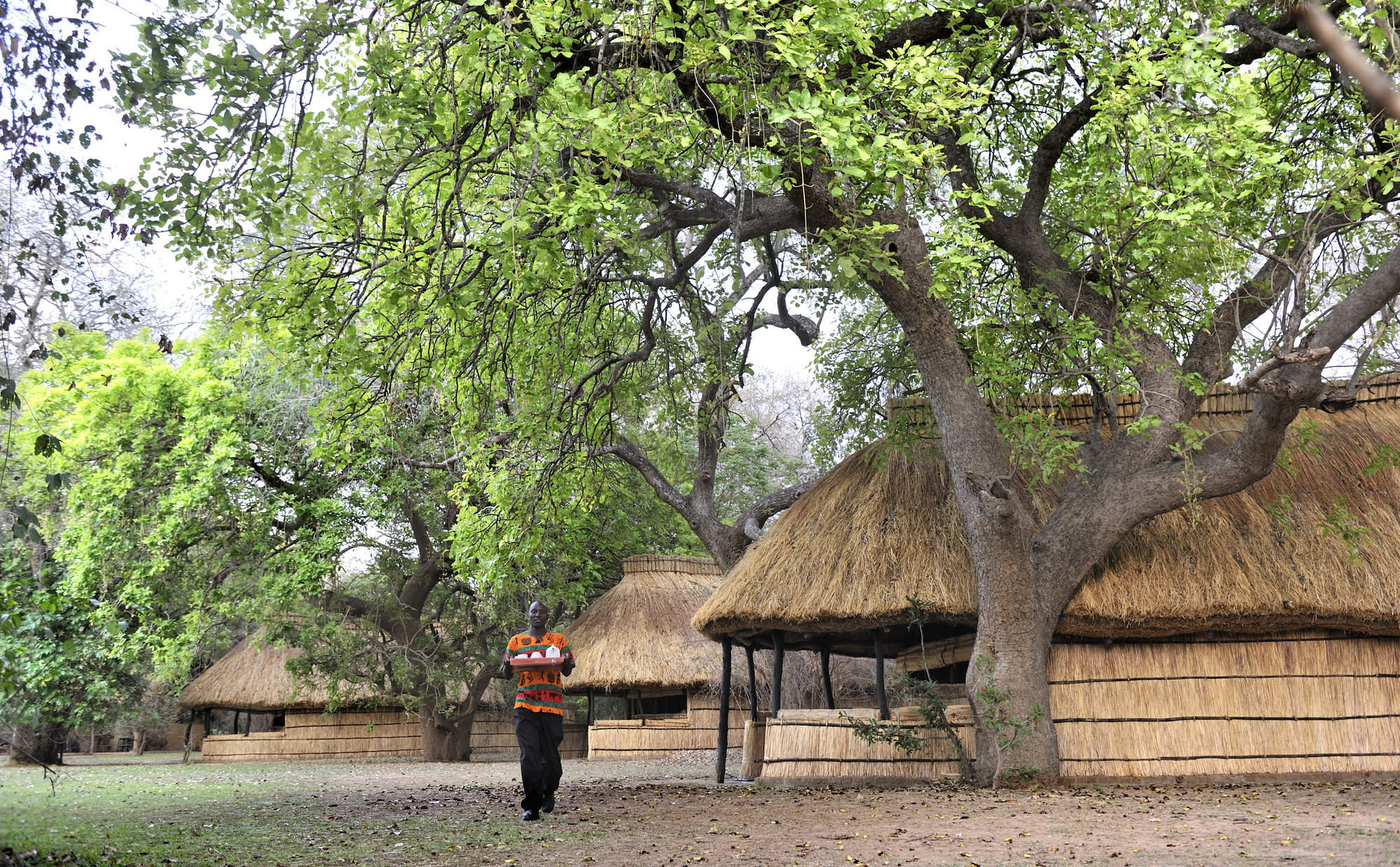 Tafika
"Outstanding: Exactly what we had hoped for."
5 nights
Arrived 18 Aug 2012