Travel reviews by Mr J from Inverness
Botswana between 14 Sep 2017 and 20 Sep 2017
"Outstanding in every respect. We wish we could have stayed longer. A beautiful country with an abundance of wildlife.

The extremely hospitable staff at the camps couldn't do enough for you and the guides' ability to find the most elusive animals was uncanny. It was fascinating to learn from them some of the skills they use to track the animals.

Parks at Selinda Explorers could find the proverbial needle. The accommodation was luxurious and at the same time relaxed and informal. So many memories which will stay with us.

In later comms, these travellers expanded on the above a little, saying:

To say it was an outstanding trip would be an understatement of epic proportions. We were privileged to be in a country of great beauty and outstandingly hospitable, kind people. My only mistake was booking six days instead of sixty, though possibly my bank manager might have had something to say about it if I had. I think what made the trip so special was the almost constant sensory stimulation. The sights, sounds, smells and tastes of the country were a perpetual delight.

To start with the camps, Chitabe and Selinda Explorers. We had no right to expect the standards of accommodation, hospitality, comfort, food and drink that we experienced. Outstanding in every way.

The game drives were great. We saw such an abundance of wildlife we almost didn't know where to look next. We never tired of it - not even the impala which seemed to appear around every corner. Highlights were the wild dogs, which we could have watched all day, the leopards (with cubs), the huge herds of elephant (around fifty at one watering place), lions lying in the shade of the land rover, young male giraffes 'neck-fighting' and the abundant bird life (we liked the Ground Hornbills). The ability of the guides to find the animals was a wonder to behold.

Our main guides were B.B. and Parks. Parks especially - what a lovely bloke - was uncanny. He used a Tawny Eagle to locate a newly established wild dog den and we even saw it swoop down to pick up a piece of meat that the dogs has lost sight of. Just reward. Both guides could find elusive leopards with uncanny precision. We also spent some time with Tank and Oats, who were great as well.

When we got back to camp, every single member of staff was friendly and attentive and not just made our stay memorable, but actually made us feel welcome and at home. Perhaps special mention for Joe and Freman at Selinda. Can I also thank you for arranging the birthday cake for Vonnie - singing 'Happy Birthday' by candlelight in the middle of the bush was a very memorable moment - as well as the kind note you left for us.

I could go on but I think you have probably got the gist by now, so I'll just finish by saying thank you for organising such an unforgettable trip. I would certainly recommend both Expert Africa and yourself should anybody ask me for advice on organising a trip to Africa. In the meantime, keep up the good work and maybe we'll be in touch in the future.

All the best"
---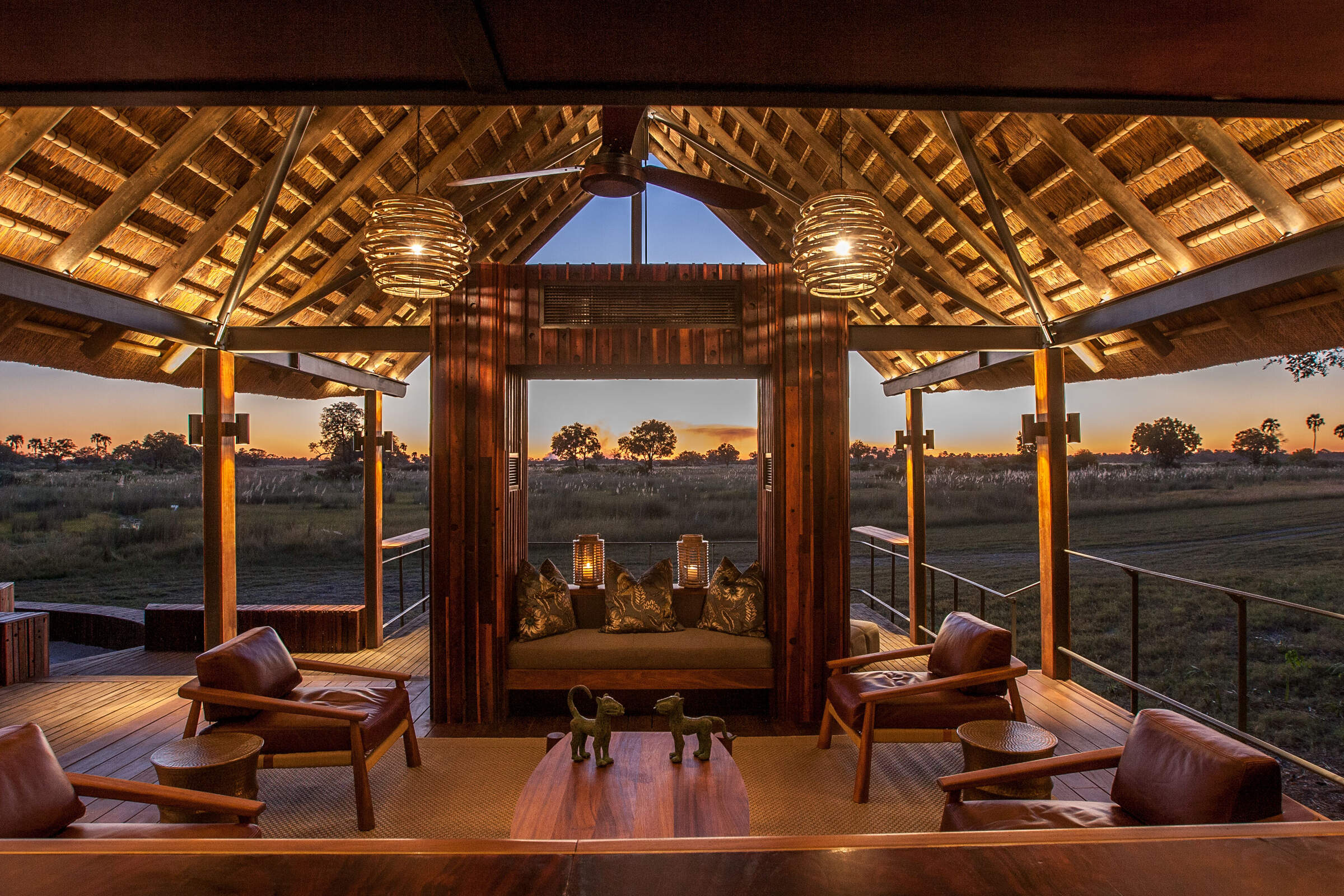 Chitabe Camp
"Chitabe Camp feedback"
3 nights
Arrived 14 Sep 2017

Selinda Explorers Camp
"Selinda Explorers camp feedback"
3 nights
Arrived 17 Sep 2017