Travel reviews by Bill & Mila from Madrid
Bill and Mila Trip Oct 2014
Tanzania between 5 Oct 2014 and 13 Oct 2014
"Overall we had a great trip. Special thanks to our guide Ayoub who was with us up to and including Dunia - he was knowledgable, friendly, helpfull and even spoke Spanish which made things a lot more relaxing for Mila.

Ngorongoro was spectacular with early morning mist later giving way to brighter weather, and many interesting game sightings.

After an interesting side-trip to Oldupai Gorge, we entered the Serengeti which was really beautiful. The early rains meant it was already quite green. We saw quite a lot of game, especially from Dunia, including a lot of the migration. Quite large herds of wildebeest were already moving south through the central Serengeti.

Only one small negative point about the first part of the trip. The vehicle did not have a pop-up roof, as we had been told, but instead one that had to be removed and put back. This could have been more of a problem than it was, as only on the last day at Dunia did we have strong sun - the rest of the time with this vehicle it was fairly cloudy.

When we got to Olakira we were afraid there might not be any wildebeest left north of the Mara river. However no sooner had we got to our tent on arrival when we had to literally "scramble" to the vehicles to race to a crossing which was taking place just in front of the camp. Later we saw two more crossings during our stay. In one of these we followed a large herd for some time as they moved along the river bank. Occasionally some would go down to the waters edge, only to go back again up the bank. Finally they decided to stop teasing us, and all charged across the river right in front of us."
---

Kia Lodge
"Kia Lodge review"
1 night
Arrived 5 Oct 2014
Lodge not featured by Expert Africa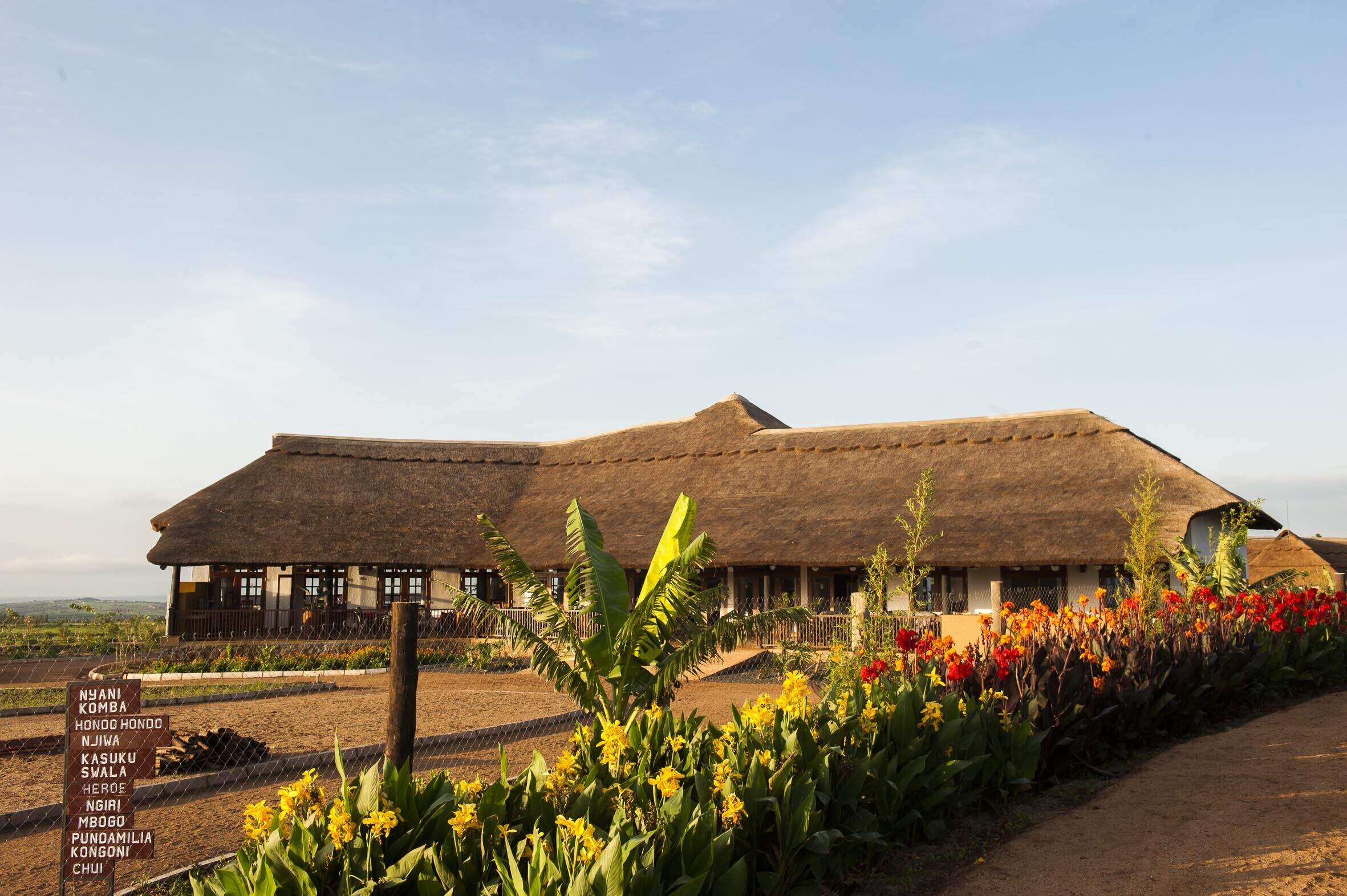 Ngorongoro Farmhouse Lodge
"Ngorongoro Farmhouse Lodge review"
2 nights
Arrived 6 Oct 2014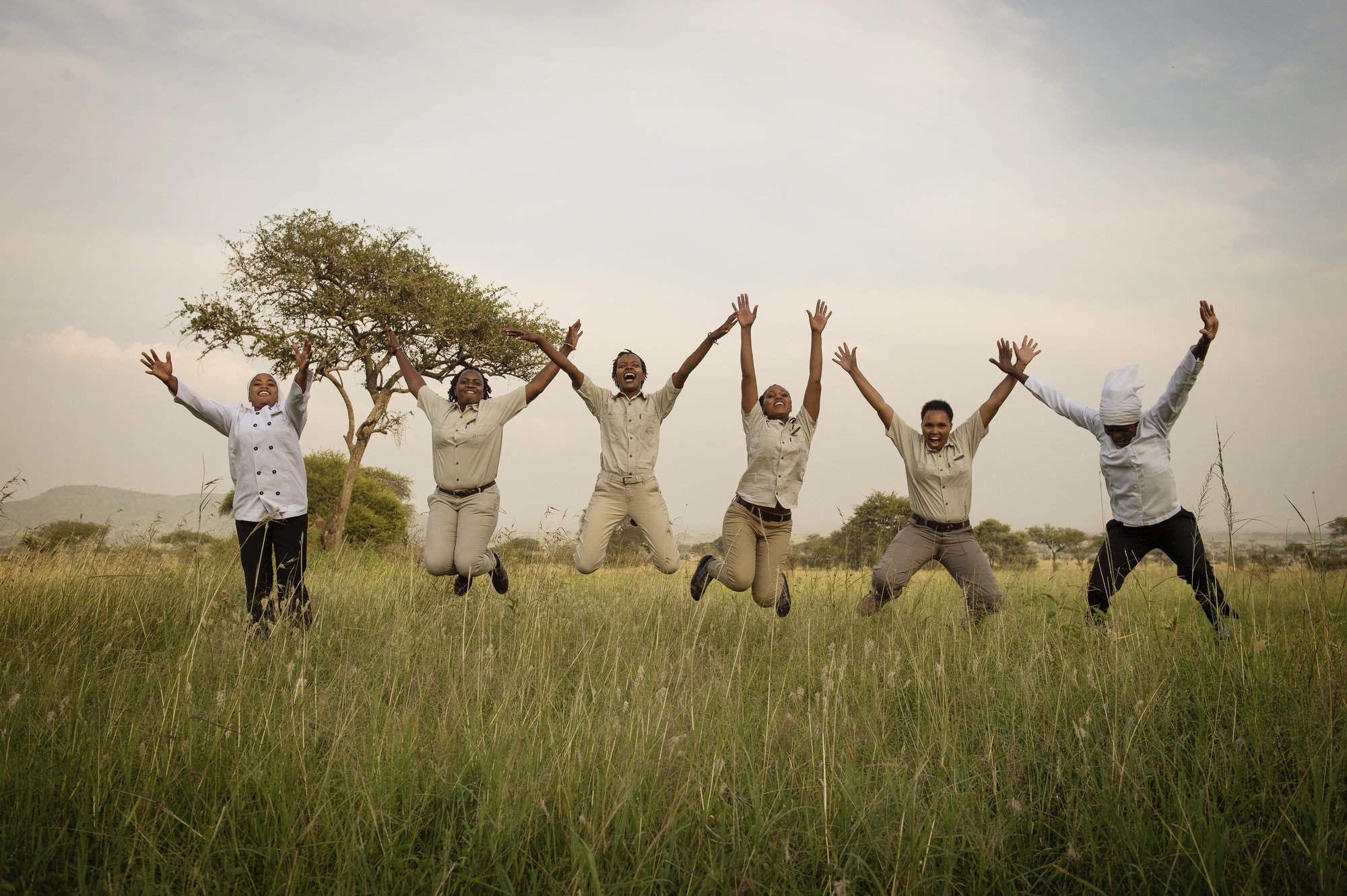 Dunia Camp
"Dunia Camp review"
2 nights
Arrived 8 Oct 2014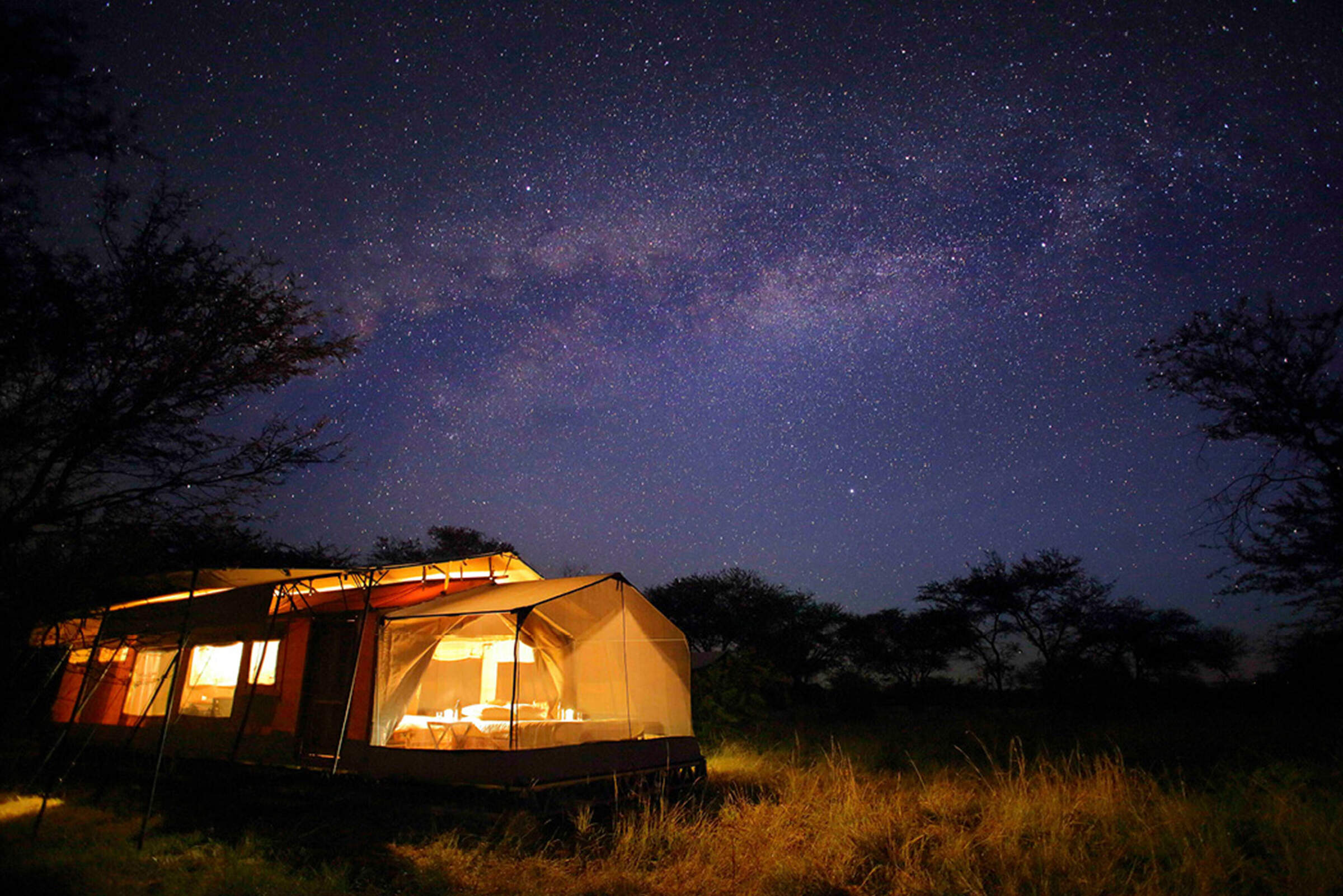 Olakira
"Olakira Mara - Ndutu Camp review"
3 nights
Arrived 10 Oct 2014