Where to see Sitatunga in Namibia
The sitatunga is the most aquatic of Africa's antelopes and specially adapted to its swampy habitats. Though widespread across the continent, only a handful of places offer reliable sightings.
---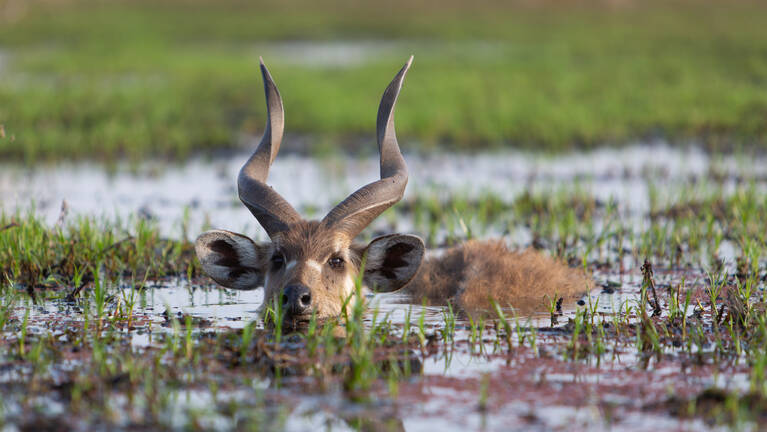 Quick facts about Sitatunga
| | | | |
| --- | --- | --- | --- |
| Scientific name: | Tragelaphus spekeii | Habitat: | Swamps and swamp forest |
| IUCN status: | Least Concern | Adult weight: | 24–119kg |
The sitatunga belongs to the spiral-horned antelope tribe (Tragelaphini) and somewhat resembles a plainer, shaggier nyala. The size of a large goat, males are dark brown with twisted horns, and females and young are rufous, patterned with white spots and stripes.

Sitatunga differ from their relatives in their uniquely semi-aquatic lifestyle: they inhabit swampy wetlands and may partially immerse themselves to browse on water plants or escape from predators. Their long fur is water resistant, and their exceptionally long, splayed hooves help them negotiate boggy terrain.

A reclusive species, sitatunga feed in small family parties largely at dawn and dusk, resting up in hidden clearings during the middle of the day.
---
18cm
Length of front hooves
±40
Plant species recorded in diet
The top camps for seeing sitatunga in Namibia
Based on 9 reports by our travellers since Sep 2018, visitors at these camps in Namibia have the best chances of sighting sitatunga.
---
Where to see sitatunga in Africa
Much of Africa's sitatunga population inhabits inaccessible equatorial regions. Visit the right locations, however, and you might get a lucky glimpse of these shy antelope.
---
Top tips for viewing Sitatunga
The equatorial swamp forests of central Africa that harbour much of the continent's sitatunga population remain off the map for most safari-goers. However, sightings are possible in several special locations. These include Saiwa Swamp (Kenya), Bigodi Wetlands (Uganda) and Kasanka National Park (Zambia). The last of these has viewing hides, from where you can observe sitatunga venture into the open at dawn and dusk. Botswana's Okavango Delta is also a stronghold. Here, sightings are most likely when exploring the waterways by mokoro.

Good photographic opportunities are rare – your encounter may just be a splash or a brief glimpse of a retreating shaggy rump – but in a few tourist areas the animals have become more habituated. Ask your guide for advice.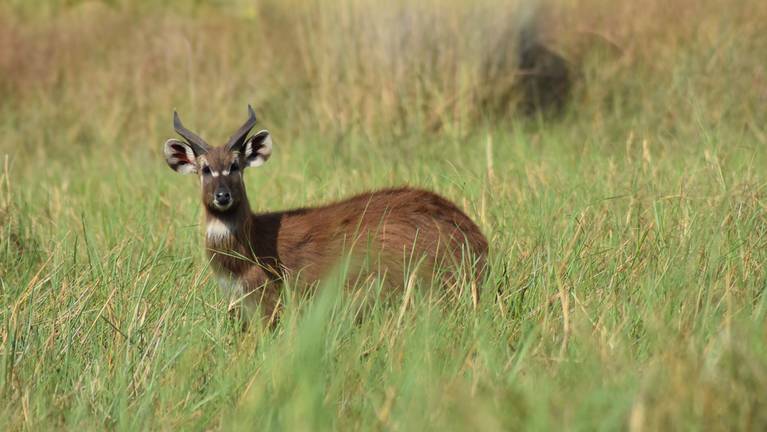 Our best Namibia holidays for sitatunga sightings
Based on our travellers' reports, these ideas for Namibia safaris are likely to give the best sitatunga sightings
---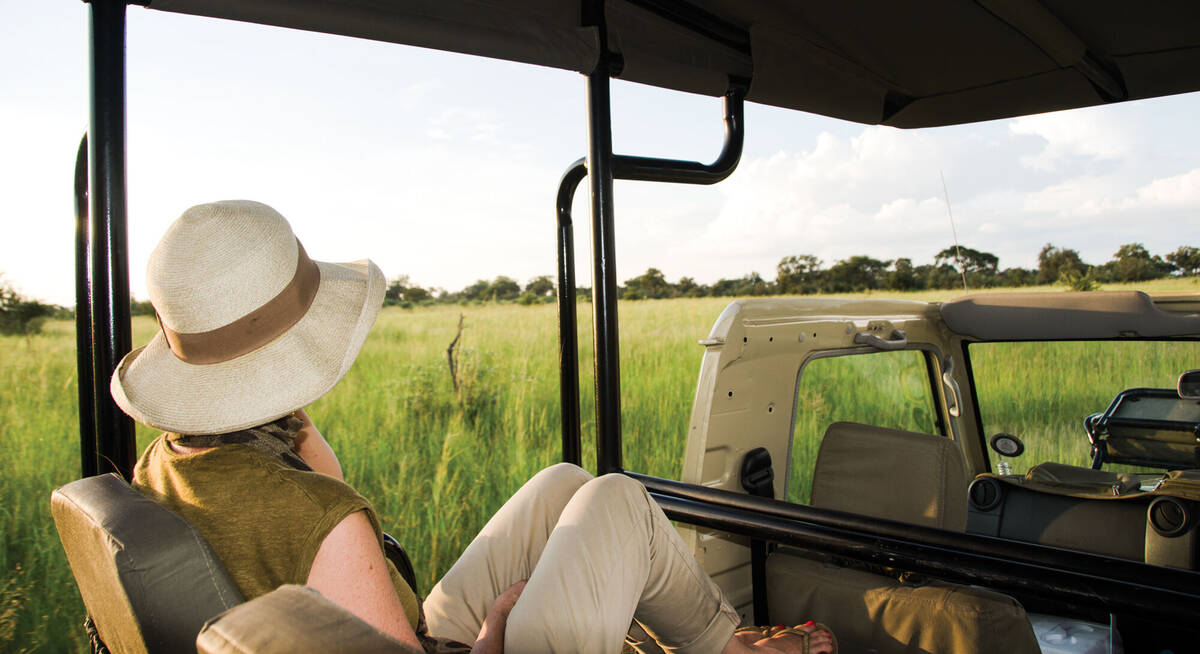 Rock Hare Self-drive Safari
20 days • 12 locations
WINDHOEK AIRPORT TO VICTORIA FALLS AIRPORT
An in-depth look at Namibia from the Namib Desert to the Caprivi, with additional stops in Botswana and Victoria Falls. This three-week adventure includes an unrivalled mix of environments and is great value.
US$4,960 - US$6,960 per person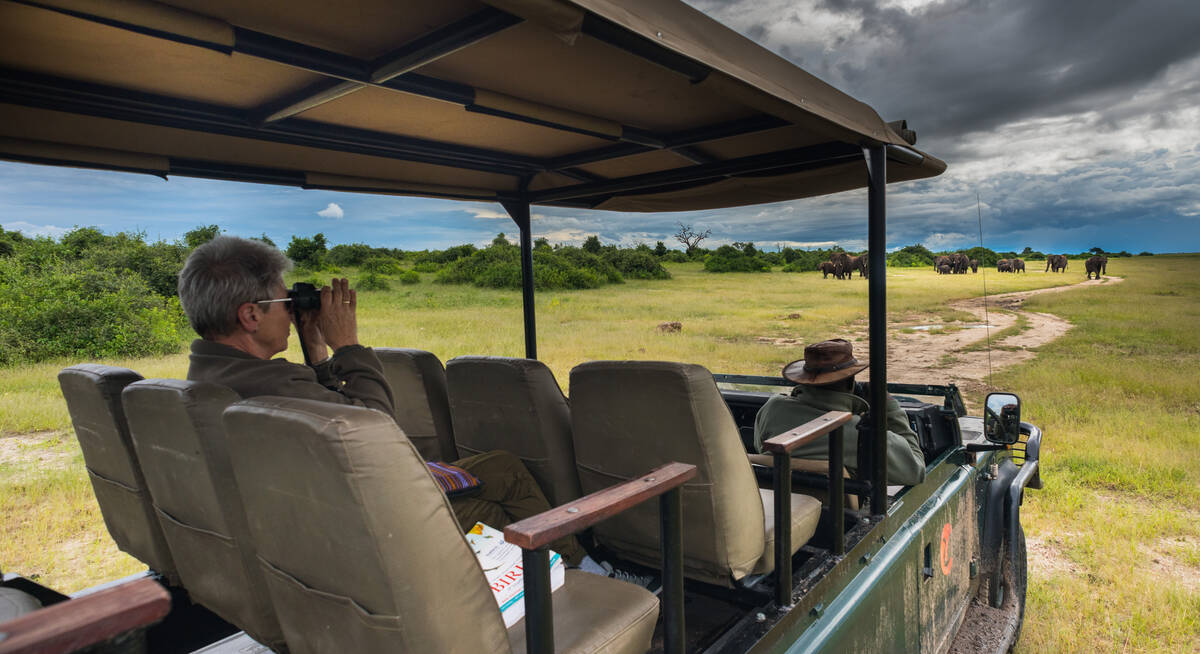 Pygmy Mouse Self-drive Safari
18 days • 10 locations
WINDHOEK AIRPORT TO VICTORIA FALLS AIRPORT
A truly epic southern African self-drive safari adventure from Namibia's mountains and deserts, along the lush Caprivi Strip to Botswana and Victoria Falls in Zimbabwe, staying at luxury lodges throughout.
US$5,280 - US$8,420 per person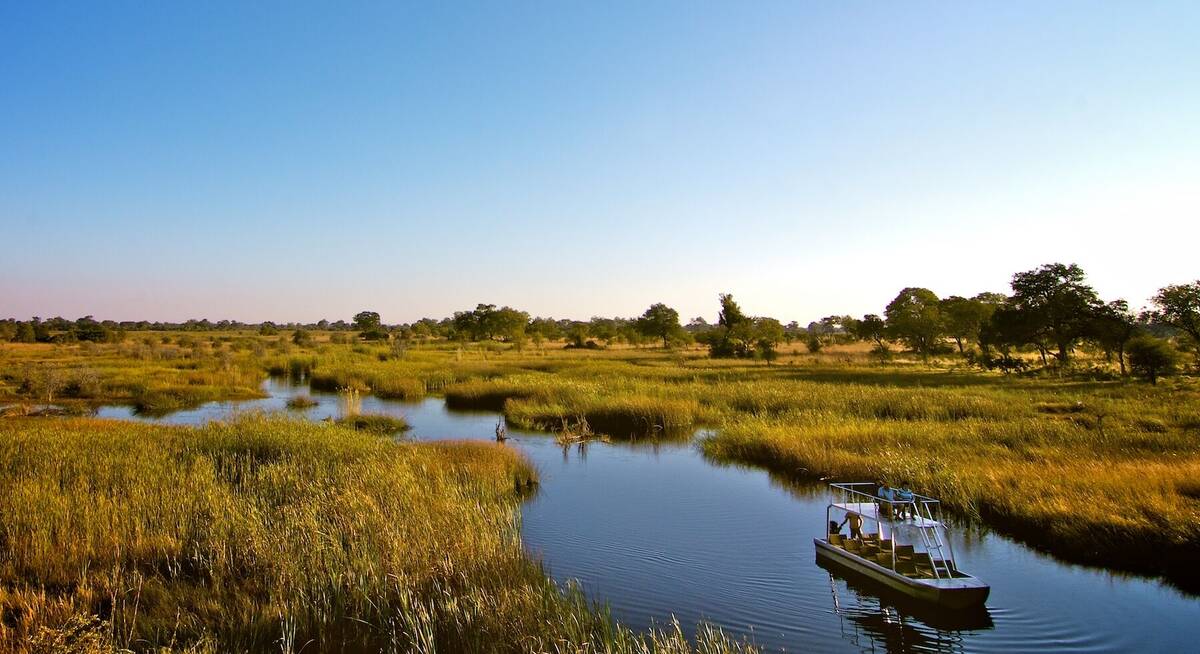 Sable Self-drive Safari
12 days • 7 locations
WINDHOEK AIRPORT TO VICTORIA FALLS AIRPORT
A great-value southern African self-drive adventure from Namibia along the Caprivi Strip to Botswana and Zimbabwe, combining other-worldly landscapes, unforgettable wildlife spectacles and rarely visited places, and ending at Victoria Falls.
US$5,840 - US$7,810 per person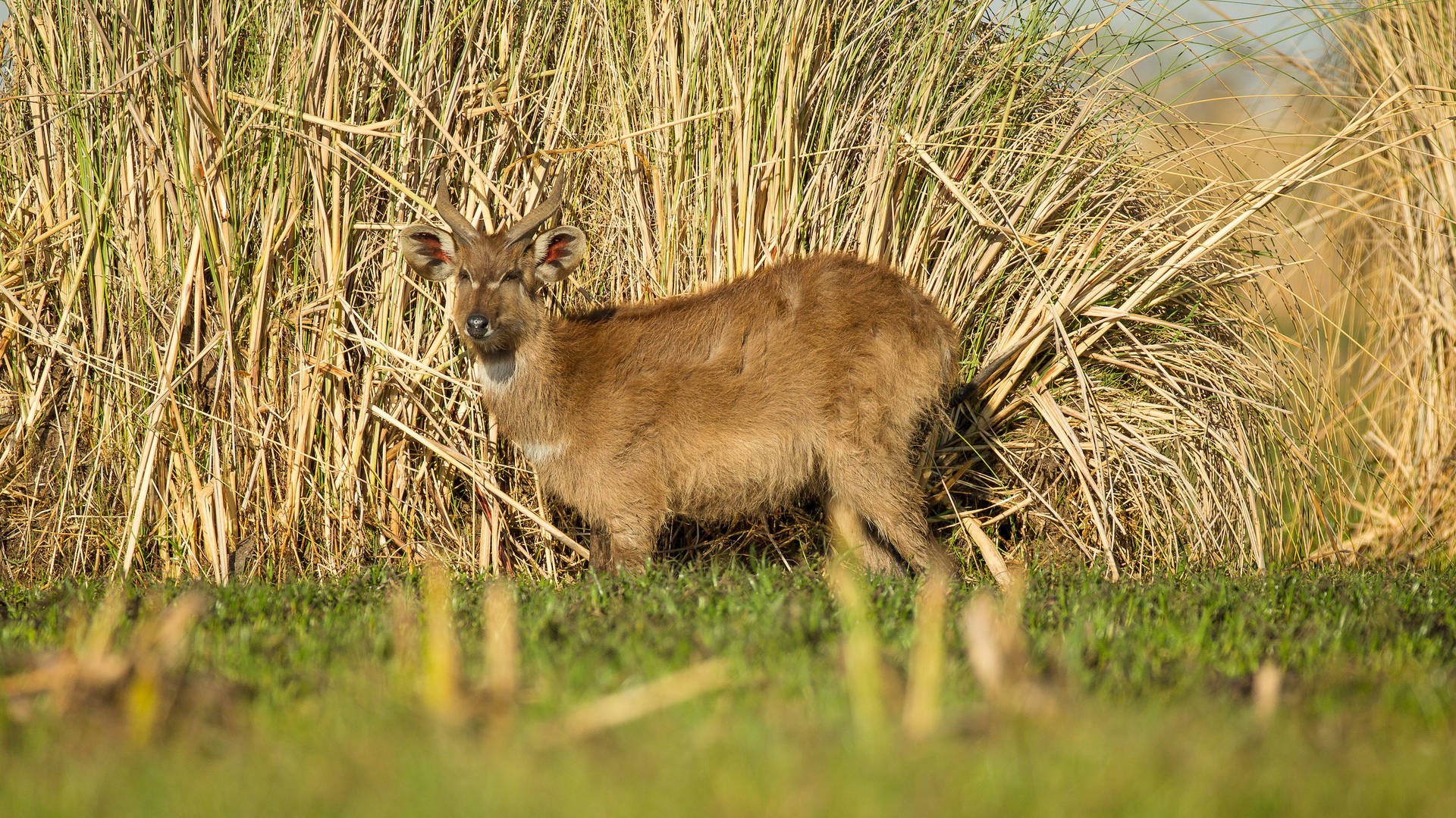 More information about sitatunga in our other destinations
Click here for detailed information about sitatunga in other countries, including the places for sighting sitatunga.
---