Travel reviews by Dr B & Dr M from Canada
Tanzania between 17 Feb 2010 and 5 Mar 2010
"Overall, we enjoyed our trip especially because it provided us an opportunity to spend time with dear friends.

Although we were not entirely satisfied with Sand Rivers or Pole Pole, our dissatisfaction was mainly due to issues that could be resolved through somewhat more strict management of these properties.

Furthermore, what disappointed us about the Sand Rivers guiding may be why others think their guiding is superb. In other words, our dissatisfaction was due more to a mismatch of philosophy than any particular failing of the guide.

Suggestions to help us improve our trips or our service:

Claire was a pleasure to work with. She responded to my emails quickly and with all the information I needed.

Although we were not entirely satisfied with either Sand Rivers or Pole Pole, the reasons for our dissatisfaction have nothing to do with Expert Africa or Claire. I wouldn't hesitate to work with Expert Africa again."
Arranged By Claire Scott

---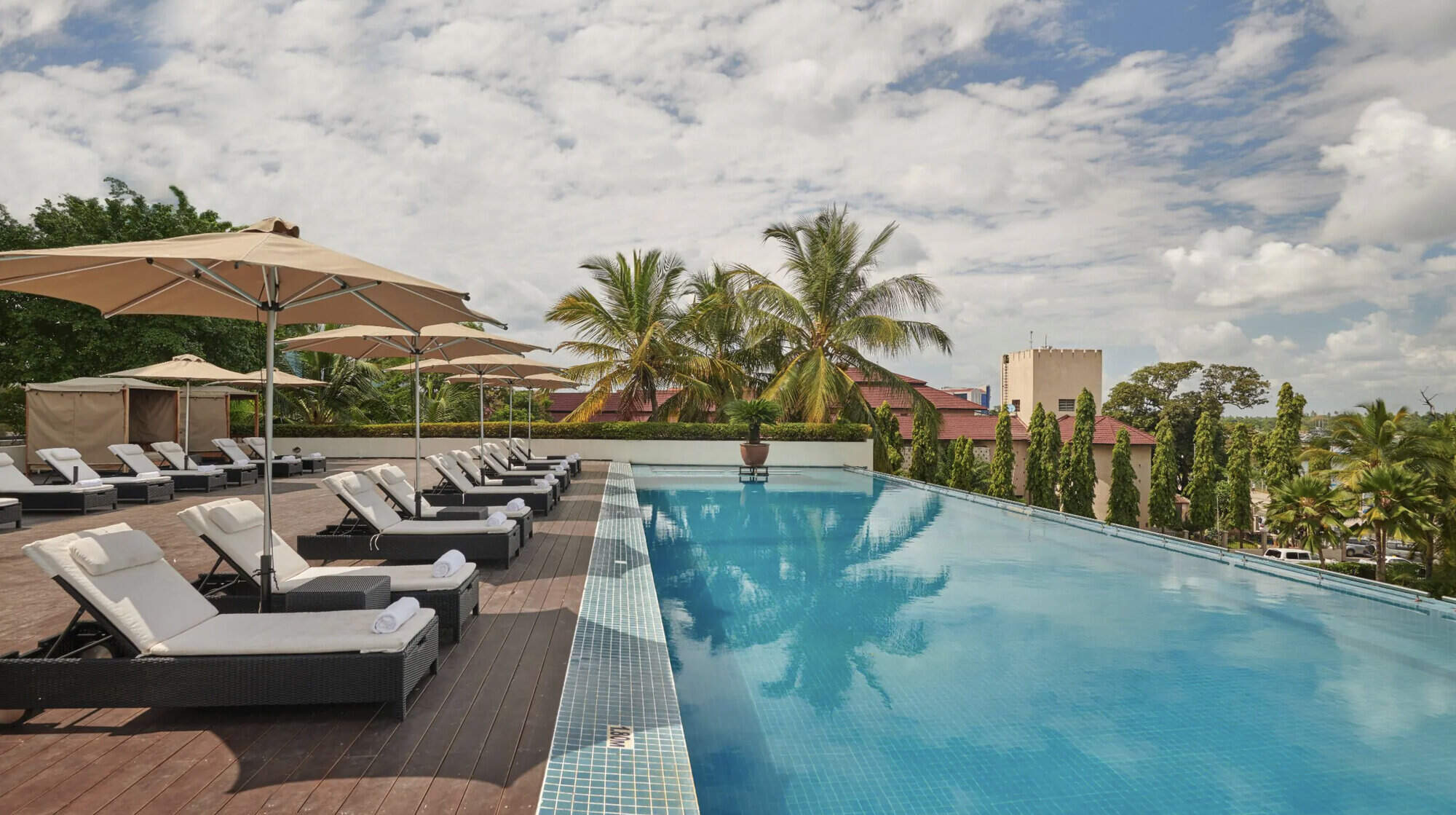 Hyatt Regency Hotel
"Kilimanjaro Kempinski Hotel review"
2 nights
Arrived 17 Feb 2010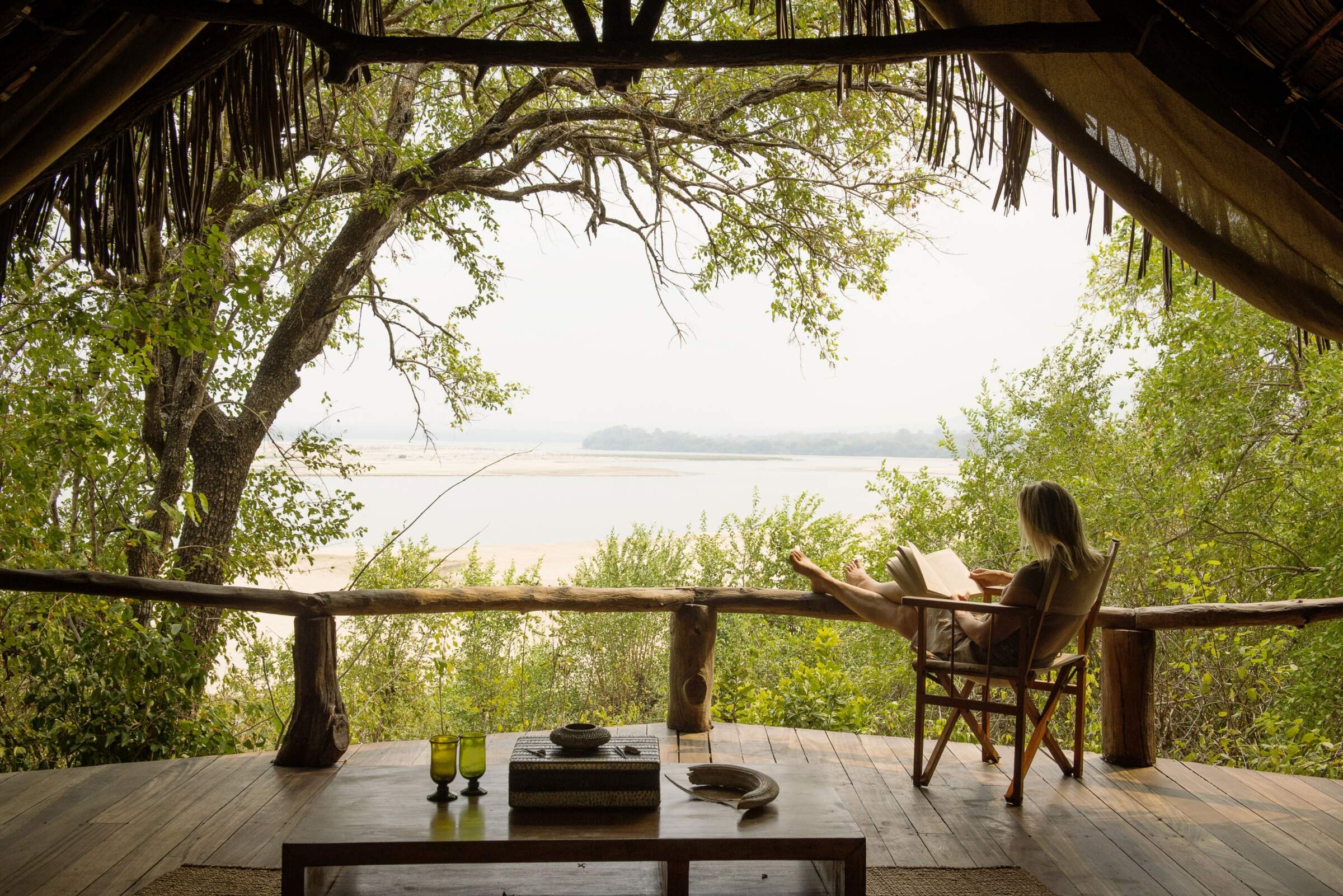 Sand Rivers Camp
"Sand Rivers Camp review"
6 nights
Arrived 19 Feb 2010
Feedback response
---
We have sent our travelers' feedback to the Sand Rivers management who are, understandably, very disappointed to receive such negative comments as this is very rare for Sand Rivers. The MD of the company that owns Sand Rivers, John, responded personally to this feedback, commenting on each issue individually.

He told us that "The mosquito nets are being replaced across the whole lodge as part of the refurbishment for the beginning of June 2010, as are cushions, linen etc. We have a tailor in camp and if any holes appear in nets, they are usually stitched up the same day"

He also commented that "stained cushions are usually washed in the laundry; the managers try to deal with issues like this very quickly if they are made aware of them."

We do think that it's worth any travellers noting that the chalets at Sand Rivers are open-fronted; it is not unusual to have wildlife getting in. The camp is working with the Selous Game Reserve management to find a way of resolving the monkey issue.

Our travellers' comments about the poor guiding here was very worrying. The MD, John, said: "We pride ourselves on our high standard of guiding and what these travellers describe is at total odds with our philosophy. It is very tempting for a guide to get that little bit closer to game in order to please his guests but a good guide should know when is close - and when is too close, both for the game and for the guests. I am personally looking into this issue with this particular guide and will ensure that this area is particularly covered in detail for our annual Guide Training in April/May 2010 this year."

Pole Pole
"Pole Pole review"
7 nights
Arrived 25 Feb 2010
Feedback response
---
As these travellers have pointed out, Pole Pole is a quiet beach lodge close to some of the best diving in Tanzania. There are a number of activities other than diving and snorkeling on offer, these include:
Activities available from Pole Pole :
• Sand bank visit
• Visit to Chole Island
• Visit ruins and the Blue Lagoon on Juani Island
• Jibondo Island – about an hour from Pole Pole
• Kitutia Reef
• Chuwia Beach – an hour by 4x4 from Pole Pole
• Ras Mkumbe – visit the lighthouse on most northernmost point of Mafia
• See whale sharks – either by boat or swimming – especially between Oct & March
The management at Pole Pole has assured us that each room has a folder listing these excursions, all of which are available from the lodge. There is also further information in the bar area. However if you do not wish to leave the lodge there is currently only a small beach in front of the lodge and when the tide is out it is not possible to swim at all times of the day. That said, Pole Pole have informed us that they are planning a new pool which should be finished for January 2011.
Pole Pole makes a point of employing local people from Mafia Island and Expert Africa fully supports this approach. Unfortunately one result of this is that their English can occasionally be a little basic. However, we rarely encounter complaints about this, as our guests usually find it adds to the authentic local flavour. We believe that it's terribly important for lodges like this to create jobs for the local community.
The neighbouring lodge that these travellers mention is
Kinasi Lodge
. This is broadly similar in cost to Pole Pole – and we don't feel that its standards are either vastly higher or lower. We feel that the choice between the two is a matter of taste and style; the atmosphere is very different. We inspect it regularly and we send travellers to both. Kinasi does have a pool but we wouldn't rate either lodge as being either substantially nicer or in better condition than the other.