Travel reviews by Mr D from Hanger Hill
Botswana - Trip of a Lifetime! May 2015
Botswana between 26 May 2015 and 6 Jun 2015
"How do we even begin?! As our very first experience of Africa this was an absolutely incredible trip. The camps we stayed at were fantastic, we saw everything we came to see (and more!) and the Delta is an even more stunning location that we could have imagined.

The logistics around the whole operation were seamless - we didn't have to worry about a single element of transport as it was all expertly taken care of. We felt very looked after and ultimately very relaxed!

In all, there is nothing here that we could have reasonably asked for to make this trip any better. Thank you guys for a truly memorable trip. We look forward to booking with you again!"
---

Thamo Telele
"Royal Tree Lodge Review"
1 night
Arrived 27 May 2015

Lebala Camp
"Lebala Camp review"
2 nights
Arrived 28 May 2015

Little Kwara
"Little Kwara review"
3 nights
Arrived 30 May 2015
Lodge not featured by Expert Africa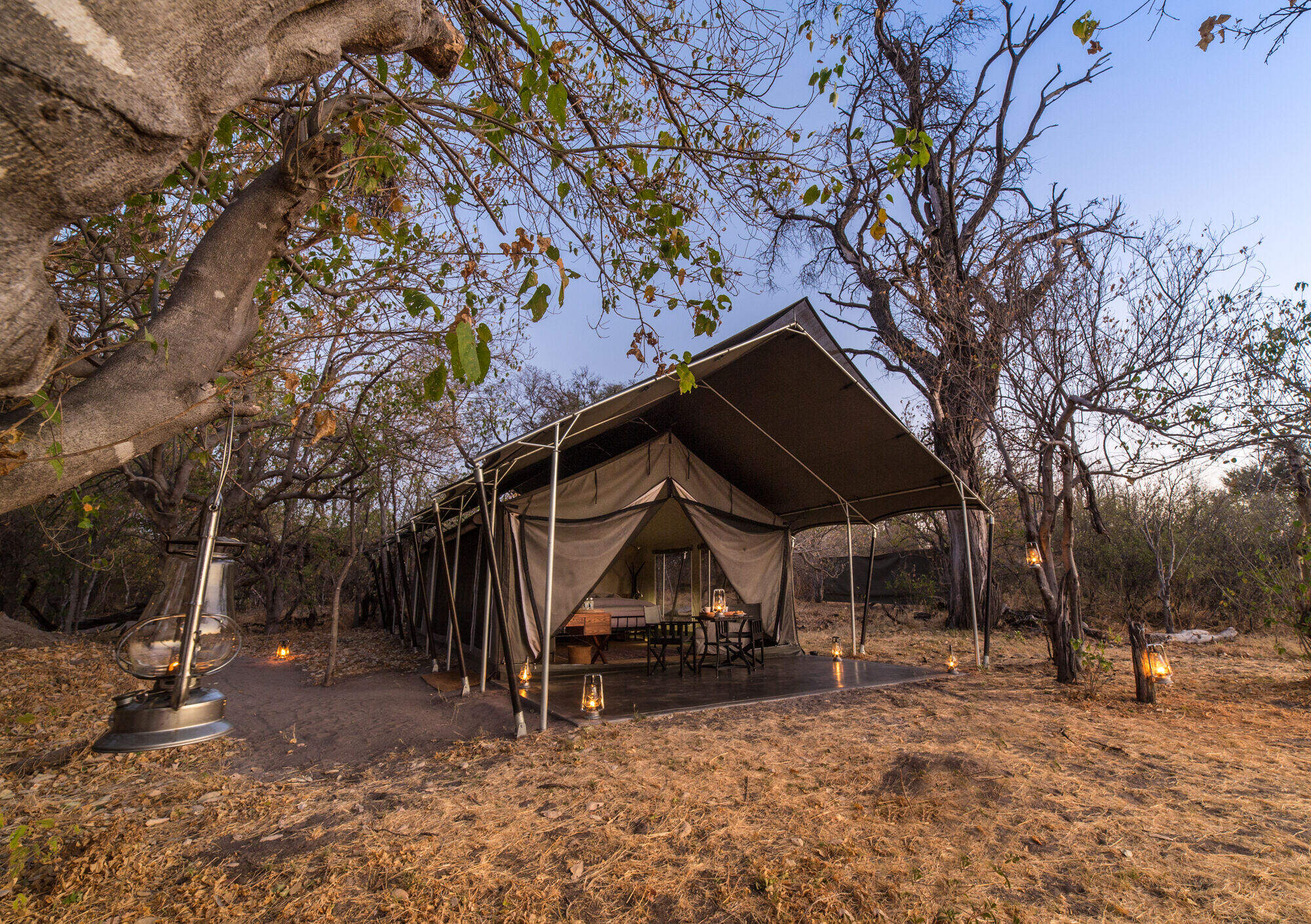 Machaba Camp
"Very Stylish... Slightly less substance..."
3 nights
Arrived 2 Jun 2015
Feedback response
---
We were very sorry to hear these travellers didn't enjoy their time at Machaba as much as we would have expected. We have followed up on this feedback with the camp who came back to us in detail addressing the issues within their feedback.

First of all it is quite unusual for camps in Botswana to operate with both a guide and a tracker, in fact there are only a couple of operators in Botswana who do. Most use just one guide who both drives the vehicle as well as doing the tracking. We are sorry this wasn't clear to the guests before they travelled.

The guides certainly should not be relying on radio usage in order to locate animals. Machaba were sorry that this was the travellers experience at Machaba and explained that this is something that they shall take further with the guiding team. Management explained that this was a real 'bug bear' that they intended to follow up on.

Having investigated further with regard to the cheetah tracks, Machaba explained that the guide followed the tracks for a short time, however that in this instance the cheetah had moved into the mopane. They explained that once in the mopane animals become extremely hard to track and it was decided that in this instance it was not going to be possible to catch up with the cheetah. However Machaba acknowledge the reason for abandoning the search should have been communicated with guests better so as to avoid these misunderstandings in future and give guests a clear idea of what is happening and why.

We can completely understand the travellers frustration with regard to their viewing being interrupted while watching a leopard stalking! Machaba commented that the standard is for a spare vehicle to pick up late arrivals from the airstrip and do a link up with their ranger and vehicle. However at no stage should any guests game drives be interfered with. Managers have been informed that alternative plans must be made in future rather than pressuring a guide to return to camp.

We were very worried to hear that the guests had been left in camp by themselves with lion roaming close by. Upon further investigation Machaba commented that the spare game vehicle was taken by the assistant manager Richard to check where the lions were moving too, apparently they had been near the pool area but were on the move, and the assistant manager took the vehicle to see that they were moving off from the camp.

The other managers were apparently in camp doing their morning chores at the time. They were very sorry that the guests felt that they were left in the main area by themselves. The camp acknowledges that there should have been a much clearer line of communication regarding what was happening, rather then being left to their own devices. The managers have been instructed that guest are to be kept in the loop at all times and clearly communicated with.

Expert Africa is really appreciative for this constructive and detailed feedback as were the owners of Machaba. They have responded swiftly and decisively and we are confident that they have taken these matters seriously.