Travel reviews by Mr M & Mrs B from Colorado
Botswana between 16 Sep 2010 and 28 Sep 2010
"The first three camps exceeded our expectations in every aspect. The last camp, Santandadibe, was a real disappointment in terms of game viewing and the significant distance from Maun. The logistical aspect of the last camp certainly discourages future travel with Expert Africa.

Please note that while I give Maruska a "yes certainly" re: knowledge, for the life of me I do not udnerstand why she was so insistent on us visiting this camp last or even at all, plus the fact that it was a 6 1/2 back track from Maun.

Based on the first 3 camps our experience was more than "Very Satisfactory"--it exceeded expectation. Santandadibe was the downer!"
Arranged By Maruska Adye-Rowe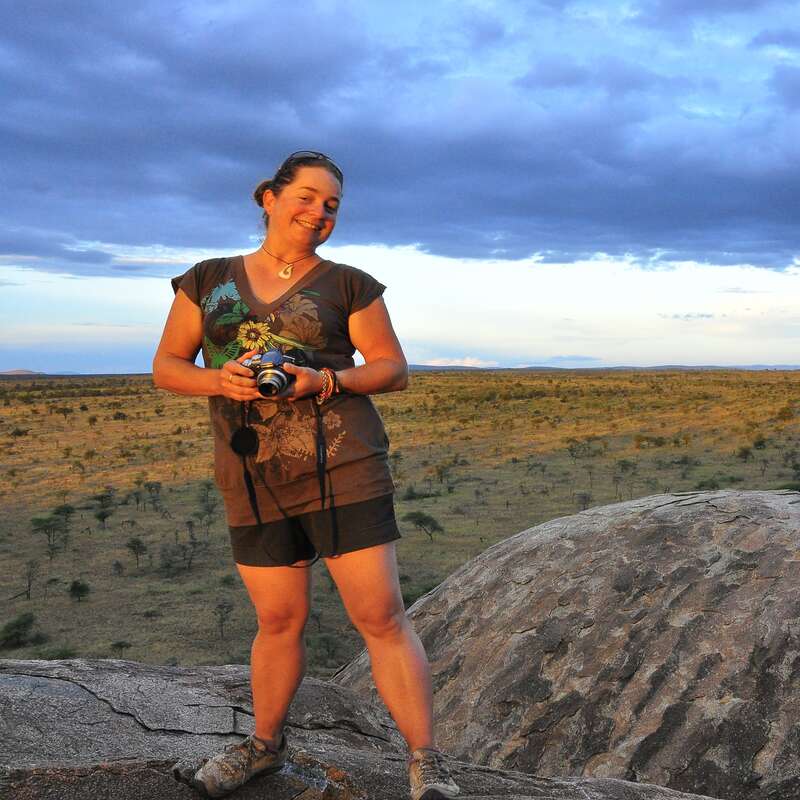 ---

Lebala Camp
"Lebala Camp review"
3 nights
Arrived 16 Sep 2010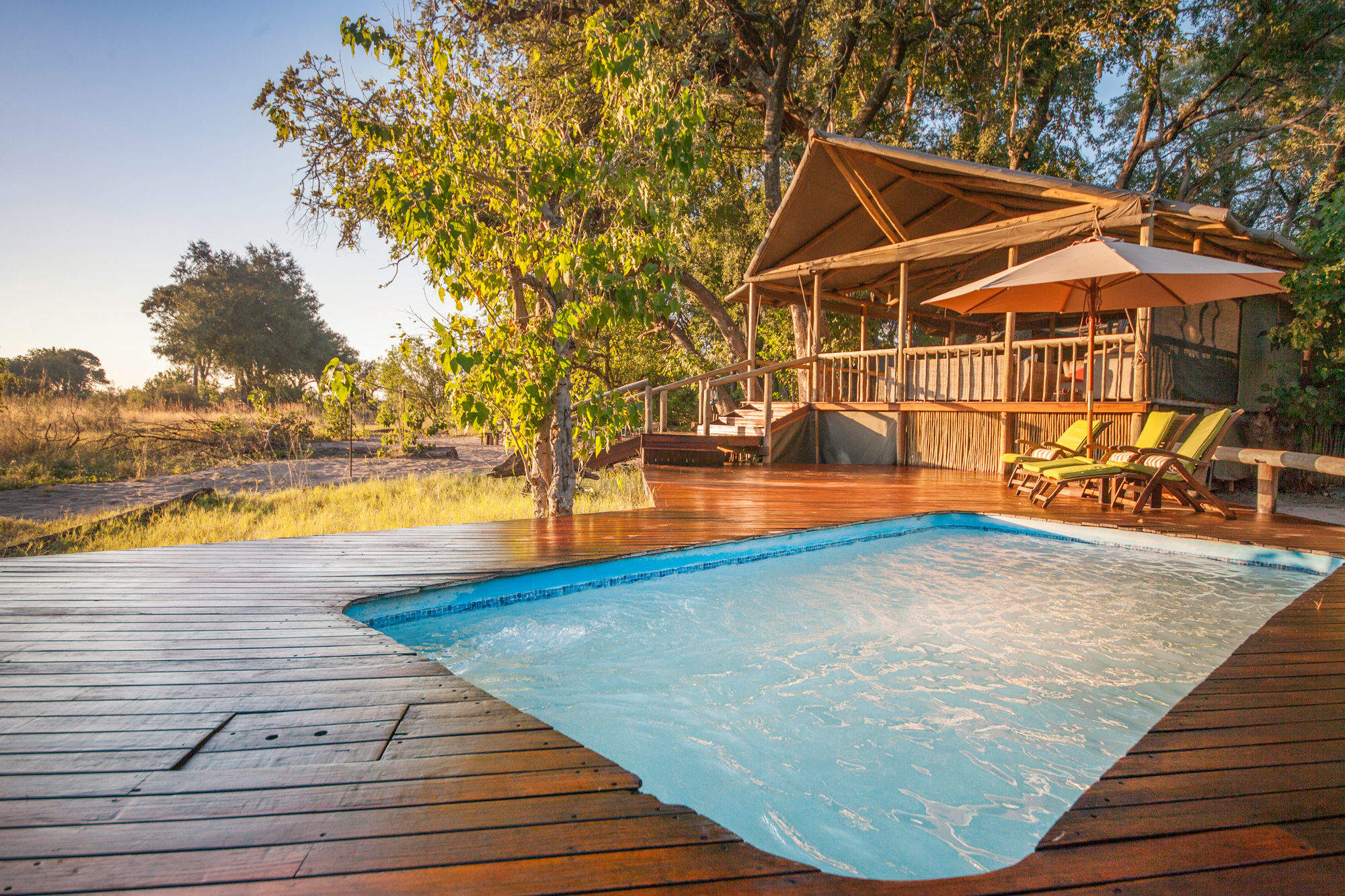 Little Kwara
"Little Kwara review"
3 nights
Arrived 19 Sep 2010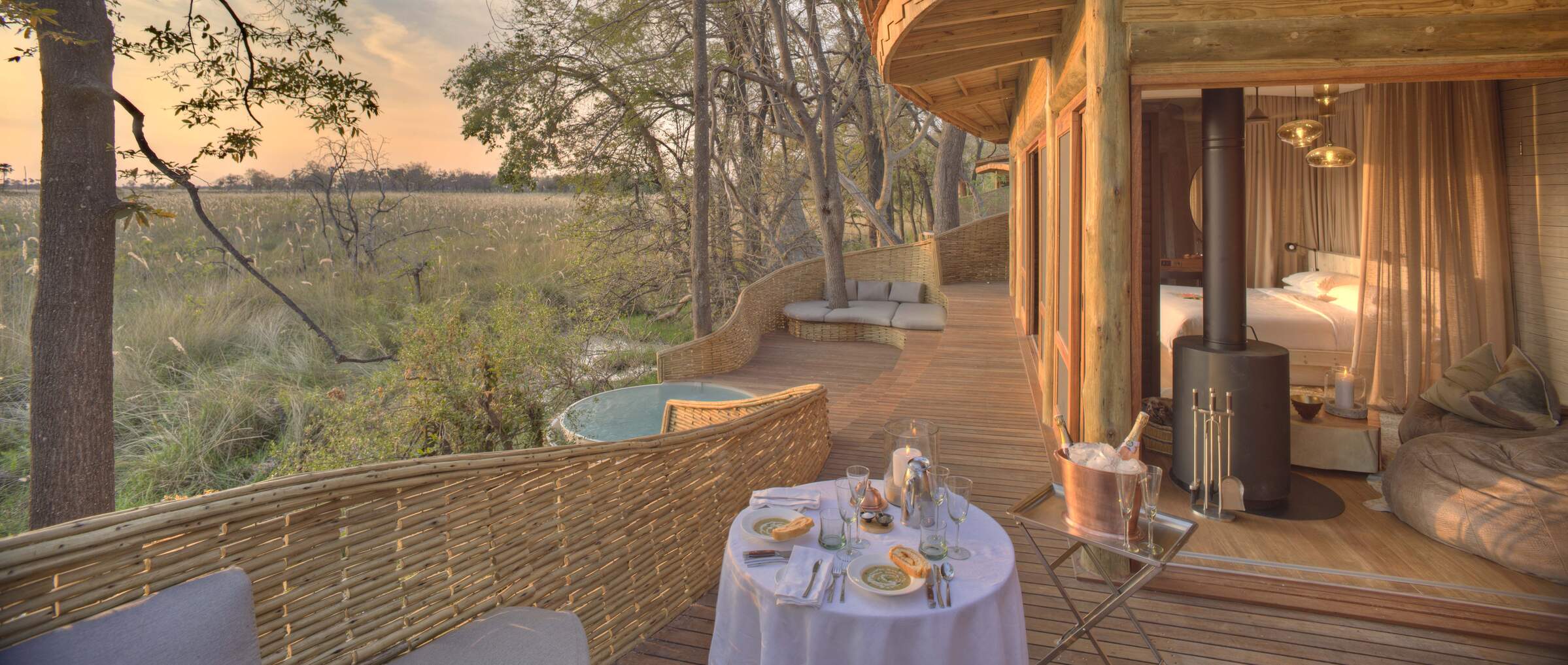 Sandibe Safari Lodge
"Sandibe Safari Lodge review"
3 nights
Arrived 22 Sep 2010
Feedback response
---
Sandibe Safari Lodge has asked Expert Africa to thank these travellers for their feedback. Whilst they were very pleased to hear that the overall experience of Sandibe was A+++, they were sorry that these guests didn't enjoy their interactions with Hayden, the temporary lodge manager. We are told that upon the guests' departure from Sandibe, Hayden contacted his operations manager as he felt that he had not connected well with them. Hayden is said to have discussed at length why this might have been, learning from and apologising for his mistakes.

Sandibe also tells us that Hayden is a Motswana (a citizen of Botswana) who is fluent in Setswana and who has worked in the lodge industry in Botswana for many years. In his short time at Sandibe they feel that he generally did a fantastic job looking after guests and staff which makes this feedback disappointing for them to hear. Hayden was a temporary relief manager that was asked to assist at Sandibe whilst awaiting the arrival of their full time manager, Kate. Sandibe assure us that they have learnt from and worked on the issues raised to ensure that they don't happen again.


Private Mobile Camp, Botswana (this camp has since closed)
"Santantadibe Mobile Camp review"
3 nights
Arrived 25 Sep 2010
Feedback response
---
Expert Africa takes feedback seriously; we aim to learn from our mistakes, and so are sorry that this small group of travellers was disappointed by Santantadibe. We've naturally taken time to respond and discuss each issue with the person in this party who booked their trip. Considering these issues individually:

Our website mentions the possibility of a helicopter transfer to and/or from Santantadibe, but in retrospect we should have spelt out this option more clearly. We will do this better in future.

When these guests booked their trip, we understood that the road transfer Maun <-> Santantadibe took 3-5 hours. This was based on our own experiences over the last 3-4 years. The Delta's recent flood reached record levels in 2010, when local conditions were exceptional. This resulted in longer transfer times. Based on our experiences, and our travellers' comments, we saw these merely as an extension to an enjoyable, adventurous journey which is often punctuated by game sightings. We didn't expect it to be an issue for our travellers – but in future, we'll explain the longer transfer, as well as highlighting the helicopter option.

These guests didn't view the transfers as a game drive in any way. We describe them as a 'road transfer/game drive between Maun and Santantadibe' – which, based on the experiences of most of our travellers and ourselves, we still feel is very fair and accurate.

We were also sorry to hear that these guests viewed their game viewing at Santantadibe as poor. Based on the reserve's location, and our own experiences visiting there, we expect very good game here. Grant reports that during their visit these guests saw a fairly usual range of species – including buffalo, lion, zebra, elephant, kudu, giraffe, wildebeest, tsessebe and impala (not to mention plenty of birds) – and also had an extended sighting, lasting about 5 hours, of a pride of six lions, two of which climbed up to the top of an acacia tree. (Grant described this as quite a 'spectacular' sighting.) Clearly the three previous camps visited by these guests must have delivered an even more intense game-viewing experience than they felt they had at Santantadibe.

After extensive discussions with the person in this party who booked their trip – and knowing how highly we and many other travellers rate Santantadibe – we expected this to be a highlight of this trip. That's why we suggested it to them, and encouraged them to go there. Evidently it wasn't the right place for this group; we are very sorry it wasn't. We have learnt from the experience and feedback given by these guests and that will reflect in advice that we offer to future travellers with Expert Africa.

Lodge not featured by Expert Africa