Travel reviews by Carmine Bee-eaters from UK
Zimbabwe between 14 May 2022 and 25 May 2022
"This was an excellent combination of camps in Hwange originally booked in 2020 but delayed by Covid. Expert Africa were very good at keeping me informed of restrictions and rebooking the trip. All elements of the trip ran like clockwork with the exception of a lost bag at the airport which Expert Africa and camp staff helped get returned.

The Hide is on the borders of the park and next to the rail line so you will see a reasonable number of other vehicles and occasionally hear the train. Accommodation is at the luxury end with roll top baths overlooking the waterhole, mains electricity and very solid 'tents' while maintaining the feeling of being out in the bush.

As it has its own concession separate night drives are available after dinner and well worth the time but if travelling in winter take plenty of warm clothes and wear the ponchos provided, not glamorous but effective.

Our guide was a Victoria Falls based contractor who exemplified the reputation Zimbabwe has for very high standards. In addition to masses of elephant and general game we saw two lion prides, one several times, sable and buffalo.

Two highlights were walking in a forested area getting close to elephant and a zebra herd, and the close up views of elephants afforded by the hide at the camp, just feet from where they were drinking. One curious young bull even put his trunk up to the viewing space to sniff us out.

We spent a night at The Dove's Nest sleep out treehouse. This was an amazing structure and a great experience even if time there was rather short. Be aware that the stairs, particularly to the sleeping platform, are rather steep.

Camp staff and management were friendly and efficient while the food was good and plentiful. While meals are generally taken together with other guests and staff there is some provision to eat separately if you have a special occasion like the honeymooning couple's first dinner. I also noted careful attention to the dietary requirements of some guests.

This is quite a high end comfortable camp within reasonably easy reach of the Main Camp transfer point. It's not quite as 'bush' as our next camp but a great place to start a safari and I bet the pool is really welcome in the heat of summer.

After 4 nights at The Hide our transfer to Camp Hwange went as planned delivering us in time for a great lunch.

Camp Hwange is also very comfortable while being a bit closer to a traditional tented camp, albeit with thatched roofs and running solar heated water.

Tents and the main area all look out over a waterhole with a moonscape near the bar for closer viewing of visiting game and birds.

The camp was very efficiently run by welcoming camp manager Shane and her staff who all managed to convey a real investment in making your stay as perfect as possible.

The guiding was excellent and we were fortunate to have both qualified guide Moses and trainee Savannah on our vehicle plus an additional tracker on occasion.

Moses was a fount of information and committed to getting good sightings in interesting places including sundowners with the hippo at Masuma Dam. As well as approaching elephant on foot we also encountered a herd of buffalo when Moses had us crawling up an elephant pathway to get within about 15 meters. a truly once on a lifetime experience. Moses took us walking for part of most drives, sometimes for a couple of hours and sometimes a short approach to game.

Even though she was in her first year of training Savannah was a great addition to the team and I'm sure will go on to make a very good guide. She's a wiz at spotting owls at night.

Overall Camp Hwange was everything I wanted from a safari, good food, comfortable accommodation, great staff and plenty to see. There were some drives when game was a bit thin on the ground, its a safari not Whipsnade, but Moses always seemed to find something interesting including African Rock Python, Wild Cat, a Porcupine and several Bat Eared Foxes.

The combination of The Hide and Camp Hwange worked well, thanks to Tom at Expert Africa for the suggestions, as they sit in somewhat different environments while also having access to a variety of different types of vegetation.

My last Expert Africa organised trip was more than a decade ago and it's good to see their high standards have been maintained despite the disruption of the last two years.

This was my fathers first safari shortly after his 80th birthday, he's already started planning for the next one."
Arranged By Tom Morris

---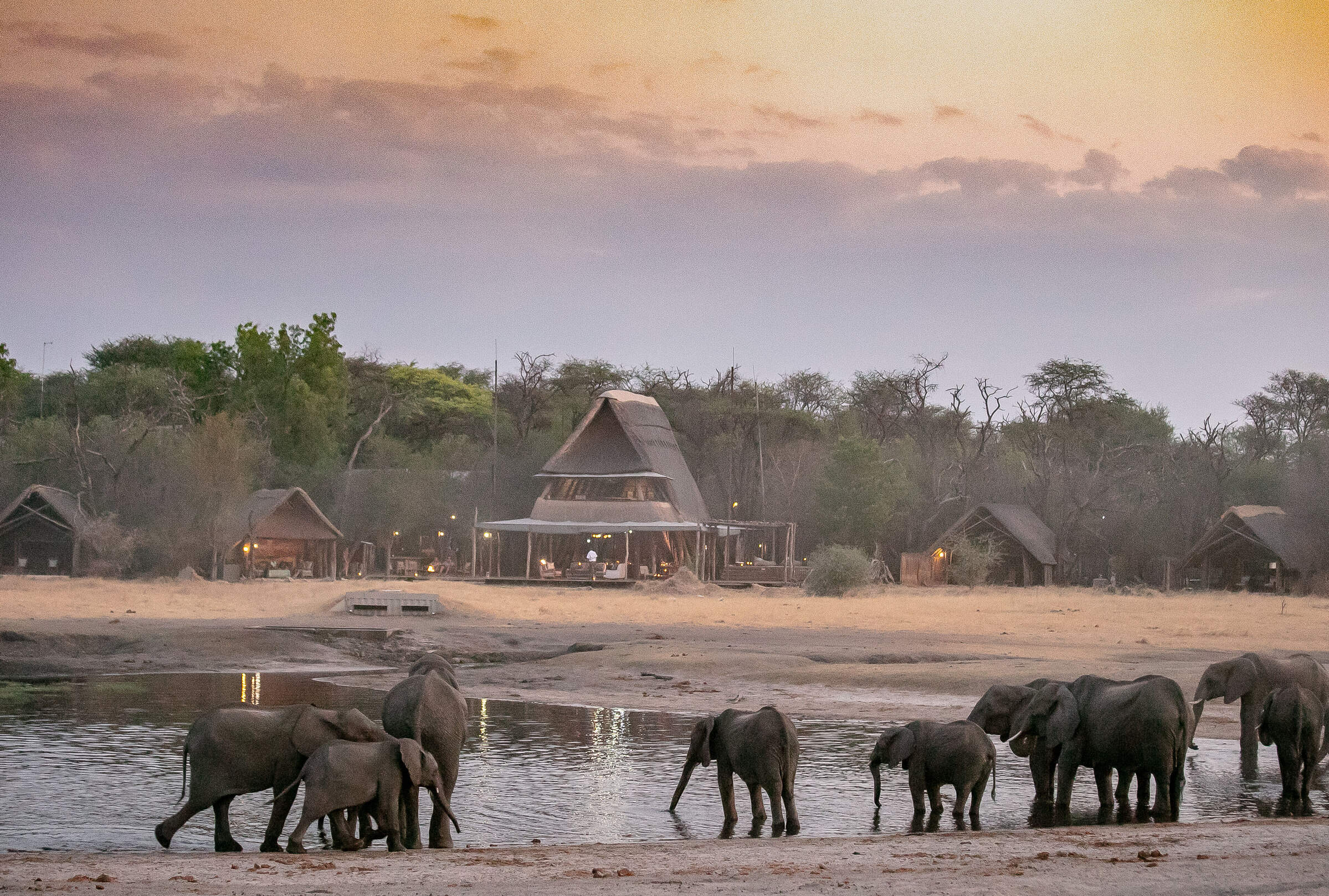 The Hide
"The Hide review"
4 nights
Arrived 15 May 2022
Sightings report
---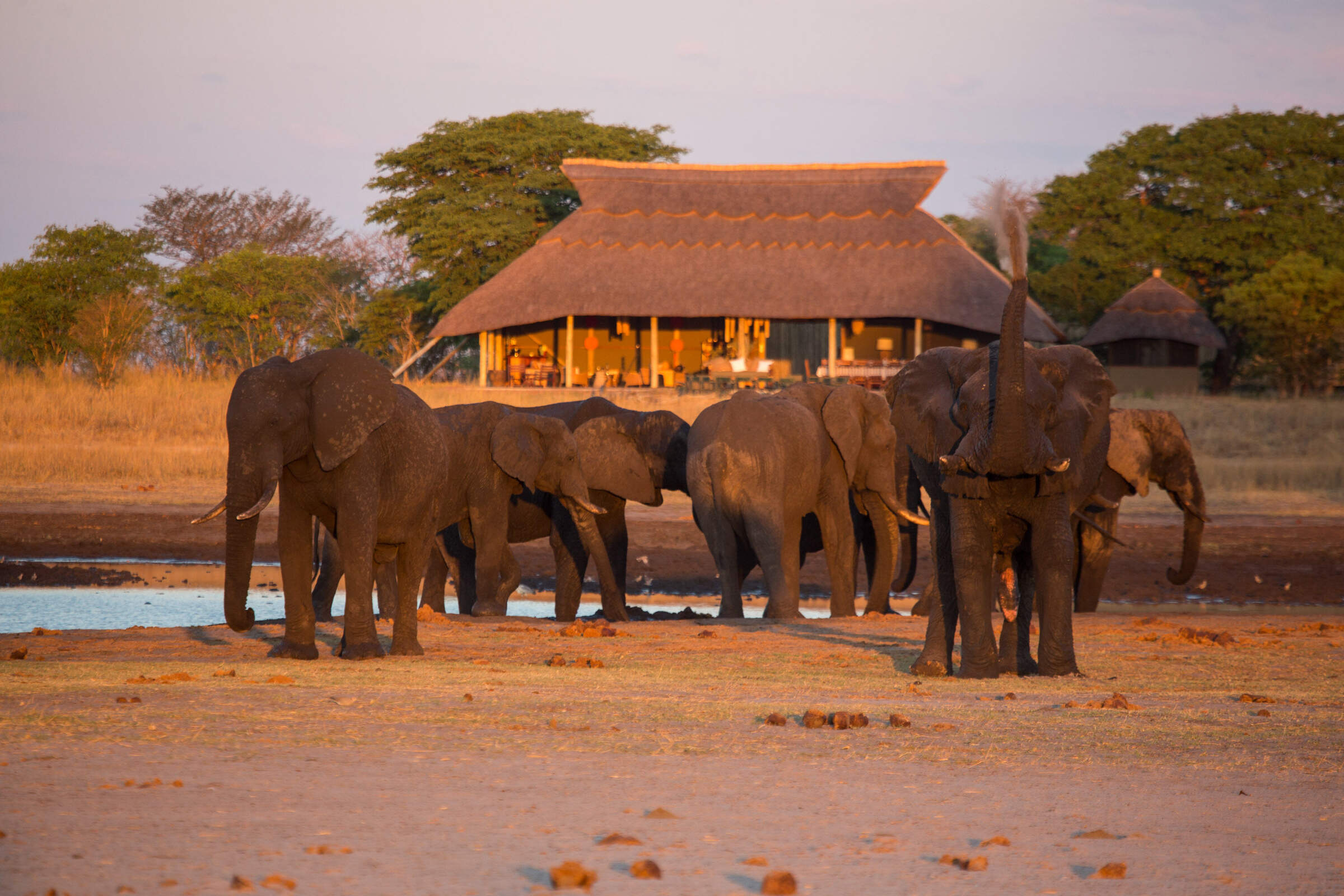 Camp Hwange
"Camp Hwange review"
4 nights
Arrived 19 May 2022
Sightings report
---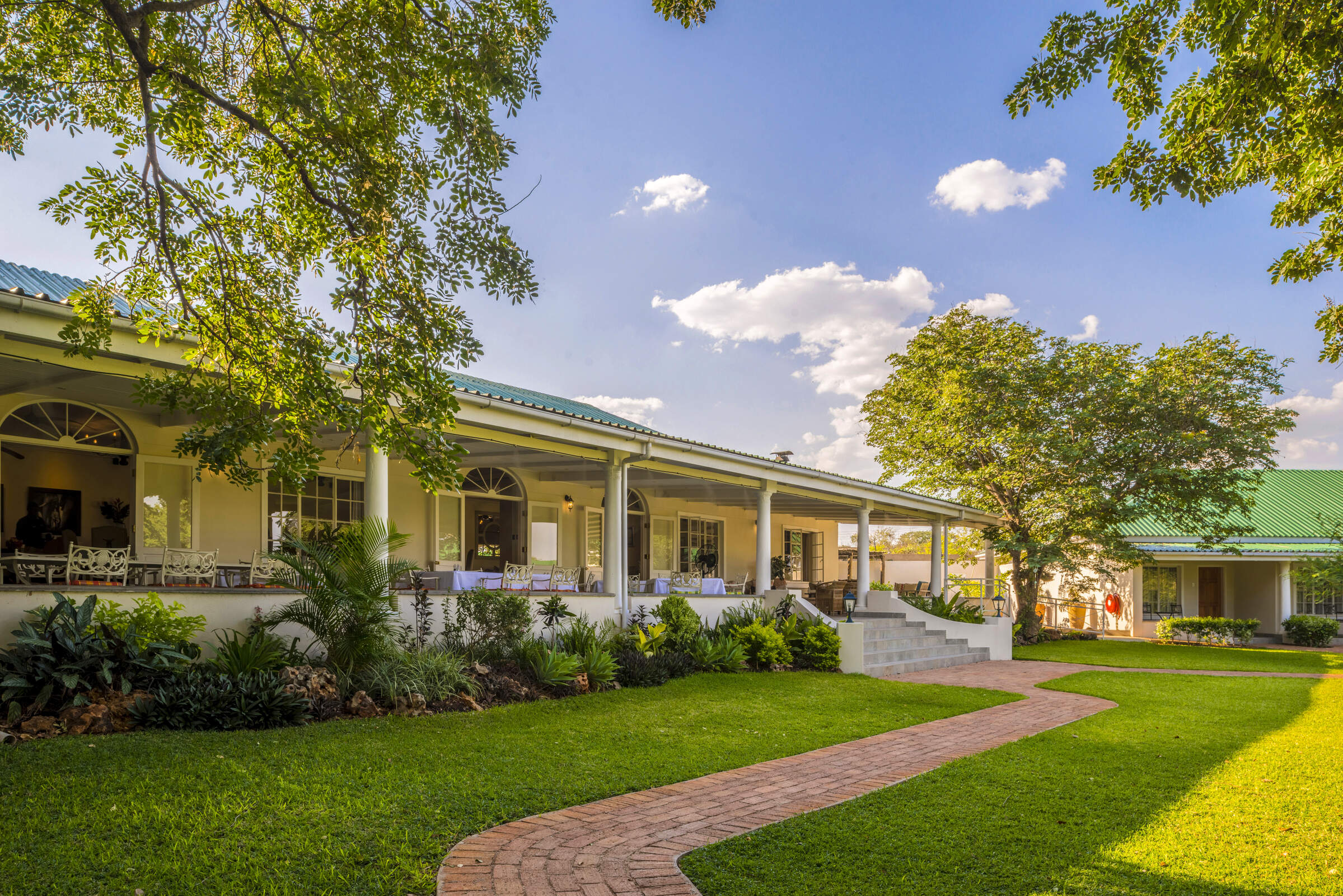 Batonka Guest Lodge
"Batonka Guest Lodge review"
1 night
Arrived 23 May 2022