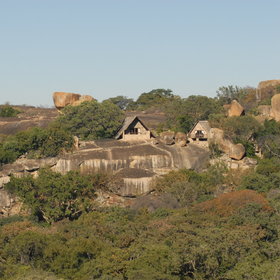 Zimbabwe has long been one of our favourite countries in Africa - notable for its diversity...
Lesbian, Gay, Bisexual and Transgender (LGBT) travel to Zimbabwe
We are occasionally asked, "What are Zimbabwe's attitudes towards to LGBT community", or "Is Zimbabwe suitable for LGBT travellers?" This is our understanding of the issue.
Laws concerning LGBT isues in Zimbabwe
At independence in 1980, Zimbabwe's new government inherited common law provisions against sodomy. Despite this there remained an active gay scene in large urban areas and the law was seldom enforced.
In 1990 the LGBT rights group, Gays and Lesbians of Zimbabwe (GALZ) was formed, with one of it main goals being to assist people with HIV and AIDS. By then, the virus had spread widely across the whole of Zimbabwean society.
The apparent tolerance towards the LGBT community lasted until 1995, when President Mugabe is said to have come across a stall set up by GALZ at a book fair in Harare. This led to some extreme comments from the president, and ushered in a period of active government campaigns against homosexual men and women.
Among these, in 1996, was the arrest of Zimbabwe's first president, a Methodist minister named Canaan Banana, on charges of sodomy and indecent assault. The trial was very public and Canaan was eventually found guilty, but his wife later maintained that, whilst Canaan was gay, the charges had been politically motivated. Canaan had been in the same ZANU party as Mugabe. but had taken a much more conciliatory approach to former enemies. and Mugabe had ousted him from power.
Meanwhile, Mugabe's homophobic rhetoric continued unabated. In 2006, as Zimbabwe was becoming increasingly dysfunctional, the government passed a "sexual deviancy" law that criminalised any actions "perceived as homosexual" - in theory making it a criminal offence for two people of the same sex to hold hands or kiss. Penalties included fines and up to ten years in prison. The irony of this is that in conservative, rural areas of Zimbabwe it has long been the norm for friends to wander around hand in hand without a second thought, and without this behaviour having any sexual connotations at all.
Whilst most of the government's actions in the last 20 years or so have been aimed at the homosexual community, the subject of female homosexuality and other non-straight identities is still viewed negatively, an attitude that is often reinforced by the Zimbabwean press.
Current politics around LGBT issues in Zimbabwe
Things have relaxed a lot since Robert Mugabe was ousted from power in 2017, although Zimbabwe's current president, Emmerson Mnangagwa, has made it clear that changing the countries laws on same-sex activity is not on his agenda. It's "not my duty to campaign for this", he told CNN in January 2018.
However, he has also refrained from any of the fiery anti-LGBT rhetoric of his predecessor, and his desire for Zimbabwe to rejoin the Commonwealth suggests that he's likely to take a more liberal stance. This in turn gives a glimmer of hope for future reform, though we'd expect any changes to happen slowly.
LGBT travellers in Zimbabwe
Reading the above, Zimbabwe can seem an unwelcoming country for LGBT travellers, although for the most part we've found Mugabe's stance to be little more than an appeal to a rural, traditional base of supporters.
Even as the country was going downhill in the last decade or so of Mugabe's rule, tourists were universally welcomed by politicians of all hues. As far as we know no tourists to Zimbabwe has ever been charged under any of the country's homophobic laws.
We have been arranging trips to Zimbabwe for over 20 years, during which time none of our travellers, including those who identify as LGBT, have encountered any problems with regards to their sexuality. Travellers sexual preferences and gender identity are their own business, and nobody we've met, or heard about, in the country has ever shown any interest in prying into this aspect of our travellers lives.
While the law and private attitudes may not be supportive of same-sex couples, our clear expectation is that provided our travellers avoid public displays of affection, they should not receive any negative attention. Indeed, overt public displays of affection by any couple - gay or straight - risk causing upset and offence, particularly in more rural conservative areas, so we would extend this advice to all of our travellers.
We routinely inform safari camps and hotels whether couples require double or twin beds. To date we have had no problems with such requests, regardless of the configuration of genders. Camp staff are increasingly exposed to a diversity of people from around the world, and while some members of staff may be more conservative in their beliefs than others, it is almost unheard of for anyone to act in a way that isn't tolerant or professional.
Further sources of advice
We hope that this advice is helpful, and gives you a good background on LGBT travel in Zimbabwe, but please do call us if you would like to discuss the issue in more detail. In addition, the following may help: