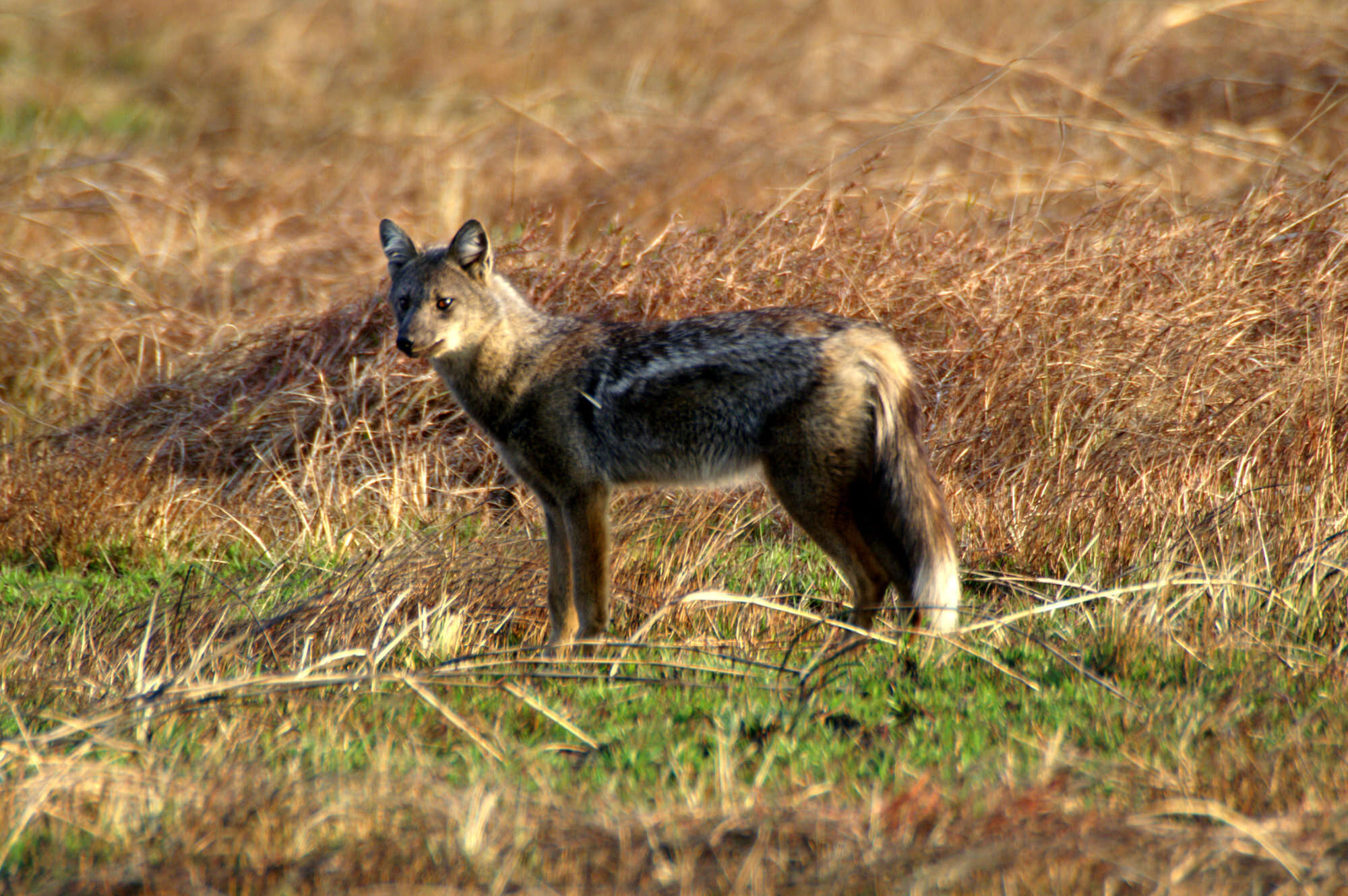 Side-striped Jackal Safari
This safari combines two of the more adventurous safari options in Hwange National Park. It starts with an interesting road trip in an air-conditioned minibus, from Victoria Falls to Hwange along tarred roads. This first half of the journey travels through picturesque countryside dotted with villages. On arrival in the National Park the focus shifts much more towards creatures of the four-legged variety.

Once you've entered the park you'll be met by your guide and switch vehicles, into a 4WD game drive vehicle. From here on in it's a game drive to Camp Hwange where you'll be based for 3 nights. The game around camp is excellent and the guiding absolutely top-notch. There is a water hole here too from where you can watch the animals come to drink while reclining in the comfortable main area. Simple but comfortable the emphasis here is on getting out into the bush as much as possible.

After spending time at Camp Hwange the trip then heads into a different area of the national park for a simpler three night stay at Hwange Bush Camp. Isolated in the northern section of the park, Hwange Bush Camp is a simple, rustic property truly focussed on the safari experience. The quality and the flexibility of the guiding is incredible, and the opportunity to walk and get into areas that are a little further off the beaten track is one of the major attractions of spending some time on this trip.
Includes:
Starts/ends:
Prices:
US$3,119 - US$4,136 per person sharing
Reviews
Recently reviewed trips visiting some of these places include: