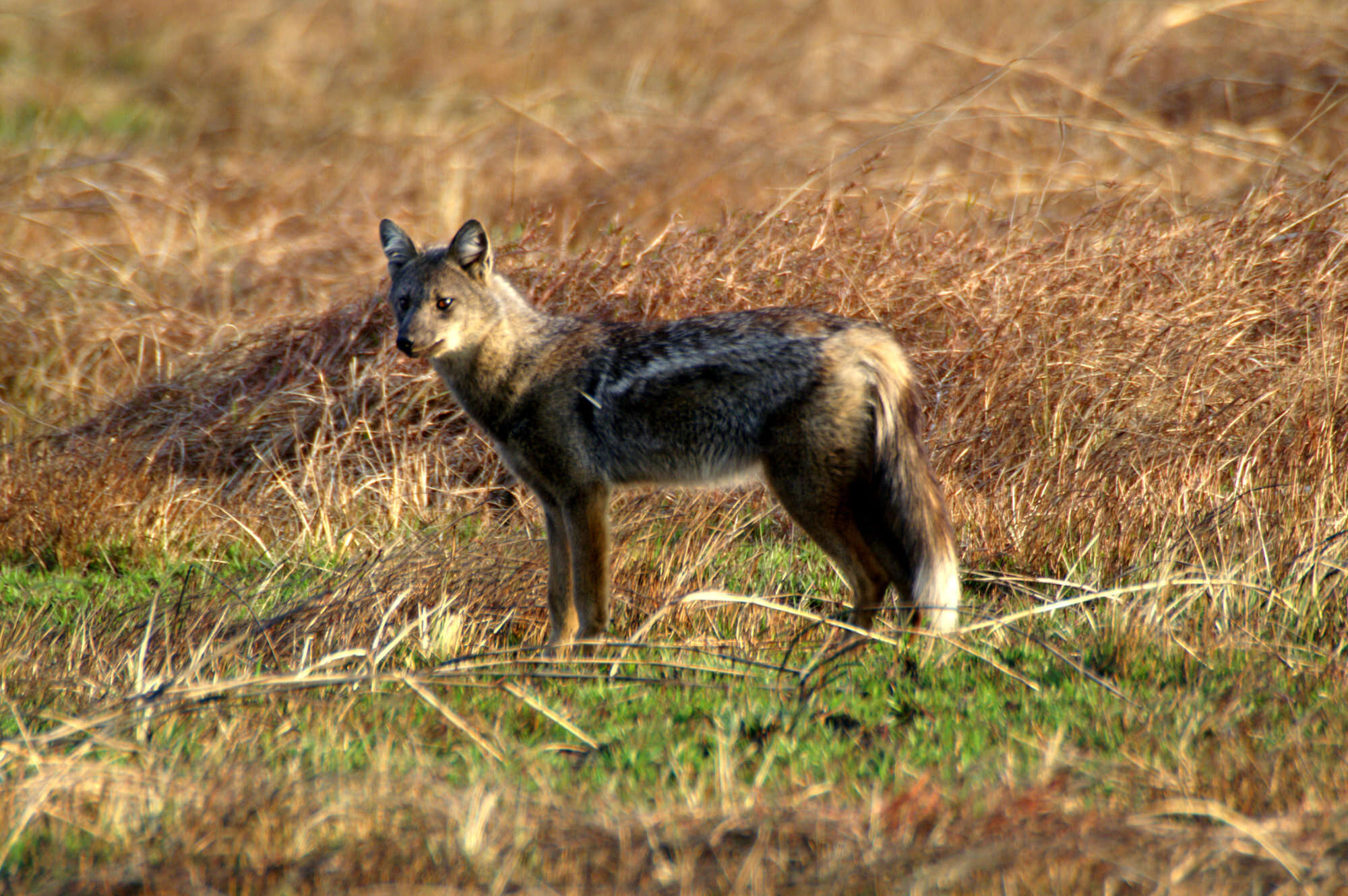 Side-striped Jackal Safari: In full
This safari combines two of the more adventurous safari options in Hwange National Park. It starts with an interesting road trip in an air-conditioned minibus, from Victoria Falls to Hwange along tarred roads. This first half of the journey travels through picturesque countryside dotted with villages. On arrival in the National Park the focus shifts much more towards creatures of the four-legged variety.

Once you've entered the park you'll be met by your guide and switch vehicles, into a 4WD game drive vehicle. From here on in it's a game drive to Camp Hwange where you'll be based for 3 nights. The game around camp is excellent and the guiding absolutely top-notch. There is a water hole here too from where you can watch the animals come to drink while reclining in the comfortable main area. Simple but comfortable the emphasis here is on getting out into the bush as much as possible.

After spending time at Camp Hwange the trip then heads into a different area of the national park for a simpler three night stay at Hwange Bush Camp. Isolated in the northern section of the park, Hwange Bush Camp is a simple, rustic property truly focussed on the safari experience. The quality and the flexibility of the guiding is incredible, and the opportunity to walk and get into areas that are a little further off the beaten track is one of the major attractions of spending some time on this trip.
Include:
---
Days 1-3
3 nights at Camp Hwange (full board & activities) | Hwange National Park, Zimbabwe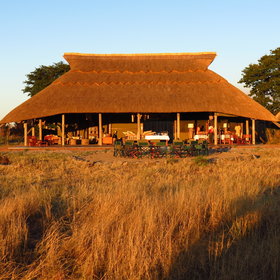 You'll be collected in Victoria Falls and transferred by road to Hwange National Park. This transfer is on tarred road in an air-conditioned mini-bus travelling through villages and picturesque countryside. On arrival in Hwange you will then change vehicles and start the hour or so long transfer to
Camp Hwange
. This is your base for the next three nights, and you'll be shown to your timber framed, tented chalet with a view on to the water hole in front of camp.
The camp sits in a little-visited area of the National Park and there is very good game around here. You can relax in the main area with its small library or chill out in your tent – the activities are very flexible here and the guides really react to whatever they come across either on game drive or on foot.
---
Days 4-6
3 nights at Hwange Bush Camp (full board & activities) | Hwange National Park, Zimbabwe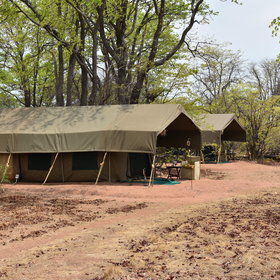 Leaving Camp Hwange you'll head out into a new area of the national park and to your mobile camp, which will be setup, ready for your arrival. The length of transfer will depend on where exactly the campsite for your mobile safari is situated. This is governed by availability within the park, but isn't usually more than 2 or 3 hours away at most.
Walk-in, en-suite tents provide comfortable accommodation at
Hwange Bush Camp
. The style of camp is rustic with no electricity or running water here. Everything is setup in preparation for your arrival and then taken down when you leave. There's a mess tent and a kitchen tent where everything is prepared over a wood fire or using gas cookers. This is real camping and the expert guiding and the chance to be in a remote wilderness environment, camping under canvas takes precedent over any silver service or luxury frills.
---
Day 7
After your time at Hwange Bush Camp you'll start the journey back to Victoria Falls early in the morning so that you arrive back in the late-morning or early afternoon. From here you can proceed on with your own, independent arrangements.
---
See Prices & details for the precise dates/prices for this trip - and all the fine print.