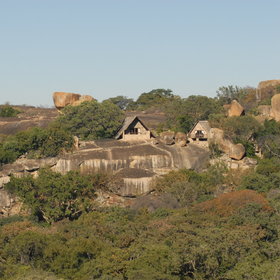 Zimbabwe has long been one of our favourite countries in Africa - notable for its diversity...
Zimbabwe: is visiting ethical?
We try our upmost to run an ethical business, encouraging trips that have a positive effect and avoiding those which are likely to have negative impacts. We certainly wouldn't want our travellers to prolong the power of an unethical regime.
Zimbabwe's problems over the last two decades have been largely rooted in its politics, and any question of the morality of visiting Zimbabwe is bound up with them. This page aims to an overview of some of the key issues; if you would like to discuss them in more detail, please just call us.
Zimbabwe's recent history dates from the 2008 election, which was won by the opposition party, the MDC. Victory was then stolen by the incumbent ZANU-PF and their leader, Robert Mugabe. Both Mr Mugabe and his party showed the same contempt for the law that they had demonstrated over the previous ten years.
Following much difficulty and delay, negotiations with international moderators led to a "unity government" being formed in February 2009, with the two parties sharing power. Although imperfect and unfair, this gave the opposition access to some power, including the posts of prime minister (Morgan Tsvangirai) and minister of finance.
The MDC used these positions to reform what they could and gained much credit for making life easier for many ordinary Zimbabweans. Big improvements to the economy brought inflation down to single digits in 2009 – from nearly 80 billion percent at its peak in 2008.
In March 2013, a referendum approved a new constitution which abolished the role of prime minister and limited the president to just two terms in office. Mr Mugabe won the elections in July that year with two thirds of the vote, although this was hotly disputed by Mr Tsvangirai. However, with Mugabe approaching his 90s and his health and influence fading, the focus soon shifted to his possible successor.
Two likely factions emerged, focussed around Mugabe's younger wife, Grace, and the then vice-president, Emmerson Mnangagwa, a veteran of the liberation struggle with close ties to the military. Fierce rivalry between the two came to a head in November 2017 when Mugabe sacked and exiled Mnanagwa to clear the way for Grace to become president. However, with strong backing from the military, Mnangagwa returned to Zimbabwe less than a week later to remove Mugabe from power. Despite the army claiming otherwise, this was very much a military coup, albeit a popular one. There was little to no fighting; any unrest was limited to the centre of Harare and lasted for less than a week.
Robert Mugabe's 37 years in power were over, and although Mnanagwa had been his right-hand man for many of those, there was a strong sense of optimism that Zimbabwe was changing for the better. This despite the 2018 general election when Mnanagwa and the ruling Zanu-PF party won by a slim margin among accusations that the vote was rigged. Violence broke out in protest followed by a heavy-handed response from the government.
Travel to the country began to increase in 2009 after the US dollar was adopted as the national currency, and the economy was stabilised. Things haven't been plain sailing, though. The introduction in 2016 of the Zimbabwe bond dollar, which aimed to address a significant shortage of cash, led to inflation creeping back to over 30%. Attempts to restore economic stability, stem the flow of dollars out of the country and raise capital by large fuel tax increases in early 2019 were met with violent protests and another heavy-handed government response, indicating that Mnanagwa's regime could be all-too similar to Mugabe's. Despite this, and the introduction in February 2019 of yet another currency – the real time gross settlement dollar (RTGS) – optimism still remains about the country's direction.
Throughout the last decade, Expert Africa continued to offer trips to Zimbabwe using
BA Comair
and
South African Airways
and carefully chosen, small, independent camps. We didn't promote these strongly, but we always offered them. We did this as a matter of principle, to support good people whom we have known for many years struggling to make their small businesses survive, and to aid Zimbabwean wildlife conservation.
Now, a flurry of new camps are opening across Zimbabwe and many other safari professionals have returned to the country . The political scene in Zimbabwe is changing, and while progress is likely to be slow, we are cautiously optimistic for the country's future.
Supporting the more positive elements of Zimbabwe's recent political and economic changes – and the small, independent camps that we focus on – is one key reason why we are now very happy to actively promote Zimbabwe to our travellers. A recent study by one of our partners in Zimbabwe estimated that on average, one person employed in a safari camp here supports 6.6 dependants. We believe that supporting them, along with generating an influx of foreign currency for a struggling economy, is crucial to the future well-being of the tourist industry.
Rest assured that if we felt our travellers, by visiting Zimbabwe, would worsen problems for Zimbabwe's people, or prolong the tenure of an oppressive government, then Expert Africa would refuse to organise trips here. However, we don't believe that this is the case, and while we will be keeping a close eye on the situation, we feel at present that our form of targeted, responsible travel to Zimbabwe is a positive stance.
For a few more of the many views on this question, some recent press articles stand out:
Why safari in Zimbabwe? It's got the best-trained guides
April 2013:
The Globe & Mail
(Canada)
Published under the original title "Game on", Tim Johnson's article concentrates on his time at
Somalisa Camp
in Hwange National Park, whilst also talking about Zimbabwe's recent political troubles and the prospects for its future.
As the tourists head back to safari in Zimbabwe, is it on the Rhodes to recovery?
January 2013:
The Daily Mail
Graham Boynton, a renowned travel writer on Africa, recounts his experiences of his visit to Zimbabwe in January 2013, detailing the events that led to its decline and its slow but steady recovery.
The ethical new Zimbabwe safari
February 2010:
The Times
An excellent piece by a very experienced Africa journalist, Lisa Grainger, who has a strong background in Zimbabwe.
Zimbabwe: A beautiful land in need of a change of fortune
Feb 2009:
The Independent
A discussion of the subject including links to views by
The Independent
's Travel Editor, Simon Calder, who is known for his strong ethics; and also
The Independent
's Southern Africa correspondent.