Loldia House: Information from the owner
General information
About this information
All the information on this page is supplied to us directly from the lodge owner and reflects their view, not ours.
For Expert Africa's view, see our own full report on Loldia House, which contains our own observations and views.
---
Last updated by Owner

7 Sep 2023














































Facilities at Loldia House
Property facilities

24-hour Security, Bar, Battery Charging Facilities, Communal Dining, Eco Friendly, Internet Access (Complimentary), Laundry Service (Complimentary), Library, Malaria Free, Meal on Request, Pool, Spa

Room facilities

Balcony / Deck, Bath, En-Suite, Fan, Laundry Service (Complimentary), Lounge Area, Pure Cotton Linen, Shower, Verandah

Activities on site

Big 5, Bird Watching, Boating, Game Drives, Game Viewing, Game Walks, Garden Tours, High Tea, Massages, Safaris, Walks (Guided), Wildlife Tours

Nearby activities

Animal Encounters, Big 5, Bird Watching, Boat Cruises, Boating, Child Friendly Activities, Game Drives, Game Viewing, Game Walks, Garden Tours, General Sightseeing, Golf, Hiking, Horse Riding, Mountain Biking, Rhino Tracking, Rock Climbing, Safaris, Walks (Guided), Wildlife Tours

Languages

English, Swahili
Room types at Loldia House

















Double and Twin Cottages
Loldia House offers accommodation original settler style ensuite rooms set in separate cottages in the garden, in the main house, or in an exclusive location on a hill with a beautiful view over the lake and accessible by vehicle from the main house.
All rooms enjoy views over the pretty green gardens and to Lake Naivasha.














The Top Cottage
Sitting privately atop a hill with a spectacular view over the lake, the top cottage combines an ensuite double room, an ensuite twin room and a double "loft" room (not ensuite), around a common sitting room and verandah, perfect for travelling groups and families.
The Top Cottage is set a driving distance away from the main Loldia House, and a driver is on hand to transport guests to the main house as needed.
Activities at Loldia House
















Boat trip on Lake Naivasha
Lake Naivasha, at over 6,000 feet, is the highest lake in the Rift Valley and one of its most beautiful. Fringed by papyrus and with the extinct Mount Longonot as a backdrop, the lake is picturesque.
The lake is extremely productive for a variety of birds, and is also home to pods of hippo.
Loldia House has it's own boat and launching jetty and a boat ride is a wonderful way to view all the feathered and non-feathered species of the region.
Boat rides on Lake Naivasha are inclusive in the accommodation cost.



Climb Mount Longonot
We are able to arrange a climb up Mt Longonot. Mt Longonot is a dormant volcano which lies in the Great Rift Valley and is visible from Lake Naivasha. Mount Longonot is a demanding hike but the views from the top across the Great Rift Valley and Lake Naivasha are glorious. There is a thick forest on the crater floor and the volcano's slopes are home to buffalo, eland, lion, leopard, bushbuck, zebra, giraffe, Grant's gazelles as well as countless species of wild flowers and some interesting birdlife.
We arrange a picnic lunch for guests going on the climb, the park entrance fee is payable direct and our manager will be happy to advise you of the current rates. Please note Mt Longonot is a strenuous climb and clients must be in good health and fit to take on the climb.
Climb Mt. Longonot costs $26 per adult and $17 per child (subject to change). Park Fees paid direct.















Community Tourism
We can organise a visit to the Loldia School. The manager of Loldia House and longstanding guests have together formed the Loldia School Fund, a UK registered charitable trust, which has worked hard to improve the school for the children of the area. To date the school has been completely rebuilt, making it one of the best schools in the region. Scholarships have been offered to primary school leavers to attend secondary school, and some of the brighter students have gone on to Universities in Kenya and South Africa. The school also serves the wider community offering evening adult literacy classes and a kindergarten. The Governors' Camp Collection supports the work of the Loldia School Fund which is helping provide a standard of education that enables the children attending to better their circumstances and find a way out of the poverty that exists in this area of Kenya.
Donations in the form of pencils, footballs, etc to the school are very welcome, and we will be happy to facilitate. We encourage you at the time of booking to request for information on the most pertinent needs of the school, so as to make the most impactful contribution. Visits to the school are a rewarding experience for all, with the children learning as much from you as you from them. We will organise a visit around the children's school routine so as to not be disruptive.
This visit is by appointment only and a monetary donation is expected.












Crater Lake
We can arrange guided morning or afternoon walks around this 14-hectare lake, home to a troop of over 70 Black and White Colobus monkeys and 400 bird species (100 of which can easily be spotted in a day). At certain times during the year flocks of flamingos congregate here in numbers as high as three or four thousand.
Visit Crater Lake - $25 per person (subject to change). Park Fees paid direct.









Day and Night Game Drives on Loldia Conservancy
We can arrange day and night game drives on Loldia Ranch to see the resident wildlife on the ranch, which includes abundant plains game. Night game drives normally depart after dinner. The drive lasts for one or so hour and you explore the ranch at night. Animals normally seen on night game drives include bat-eared foxes, aardvarks, leopard, long-tailed mongooses, spring hares, nightjars and eagle owls as well as hippos leaving the lake to graze.
Game drives on Loldia Conservancy are inclusive in accommodation costs.


























Day Trip to Lake Nakuru National Park
One of the highlights whilst staying at Loldia House is a day trip to the picturesque Lake Nakuru National Park, which is world famous for it's thousands of colourful flamingoes and abundant rhino.
Guests depart from Loldia after an early breakfast and enjoy a drive through the Rift Valley on their way to Lake Nakuru, which is approximately 2 hours from Loldia House. Lake Nakuru is one of Kenya's smaller National Parks, yet it is one of the most beautiful. The park is abundant with a wide variety of wildlife, large numbers of rhino and millions of both Great and Lesser Flamingoes. Enjoy game viewing around the park in our specially designed 4wheel-drive Landrovers before choosing a shady spot for a sumptuous picnic lunch. Return to Loldia House for afternoon tea and delicious cakes, on the lawn overlooking Lake Naivasha.
Nakuru Park fees are $60 per adult and $30 per child, subject to change.





























Eburu Forest
Eburru Forest crowns the geologically active Mt Eburru, a volcanic massif in the Great Rift Valley. Mt Eburru is key in influencing local weather patterns, creating a catchment for rains that feed Lake Naivasha and Lake Elmenteita.
The biodiversity of the Eburu is astounding, with some 60 species of mammal a very small relic population of the incredibly rare Mountain Bongo, a beautiful antelope. We have teamed up the Rhino Ark and the Bongo Surveillance Program to support their conservation activities of the Eburru Forest and restoring the population of Mountain Bongo.
A walk in the Eburru Forest will reveal active steam vents, a multitude of forest bird species and a rich floral ecosystem. A demonstration of honey harvesting by the Ogiek is a fascinating experience.
A truly wonderful experience is to see a traditional honey harvesting demonstration by the Ogiek people, who are the traditional inhabitants of the Eburu forest. Enjoy a tea and biscuits with some freshly harvested honey.
Mountain Bongo experts Donna Shepherd, Colin or Tony Church can also be invited to speak about their ongoing surveillance work, and the future plans to reintroduce Mountain Bongo to where they once freely roamed.
Loldia conservancy sits between Eburru forest and Lake Naivasha.
For a drive up into Eburu Park, entrance fee is $7 per person.
Walking in Eburu Forest to see tree planting program, water extraction from steam jets, guided walk in
forest to see the flora and fauna is $15 per person. Honey extraction demonstration is $50 per experience.




Golf at Great Rift Valley Lodge
We can arrange for guests to go to play golf at the nearby Great Rift Valley Lodge. The golf course has 18 holes and is located above Loldia and there are lovely views out over Lake Naivasha, Mount Longonot and across to the Abedare Mountains. There is also swimming pool. There is plenty of birdlife on the course and guests can sometimes see zebra wandering across the fairways. Guest need to pay entrance fee, green fees, hire of golf clubs and caddie fees. The manager of Loldia House can advise on these fees.
Costs for Golf at Great Rift Valley Golf Resort (also has a tennis court):
Hire of Golf Clubs $10 pp
Green fees to play 18 holes $35 pp
These rates apply to week days only










Guided walk and picnic on Crescent Island
Accessed by our boat launched from Loldia House, take a boat ride over to the picturesque Crescent Island, which is actually a peninsular connected to the main land when the lake levels aren't too high!
With our guide, take a walk on the island to view the bird and animal life. The shores host abundant birdlife including pelicans, cormorants and fish-eagles with their haunting cry. There are herds of Wildebeest, Waterbuck, Zebra and Gazelle. The giraffe who were born on the Island return to give birth; sometimes you see three generations at a time. Hyena come to hunt at night but are not resident on the island, the many python who do live here can be seen occasionally with a kill.
From the top of the hill there is a 360 degree view across the Lake from Longonot to Hell's Gate to the Mau Escarpment to Eburu and onto the Aberdares.
Entrance fee for Crescent Island is $33 per adult and $16 per child, subject to change.



Horse Riding
Head off on a 1.5hr horse ride throughout wildlife-rich Sanctuary Farm, an area teeming with bat-eared foxes, warthogs, giraffes, hippo, eland, zebra, buffalo and gazelles. You'll ride across the open plains to view the abundant game and then along the lake shore where you'll see lots of hippo in the lake.
This is a safe and professional outfit where riders of all skills are welcome and total beginners can be hand-led by the guide if desired. You will be asked about your experience prior to arrival to pair you with the right horse and provide the right level of support. We highly recommend this activity! Must be booked the day before.
Horse Riding costs $75 per person per hour. From Sanctuary Farm.













Kenya Bird of Prey Trust
Escorted by one of our highly skilled and experienced guides, depart Loldia House after an early breakfast to Eburru Forest in time for the early morning activity of it's forest birds with a bush walk. Golden-winged and Tacazze sunbirds, Doherty's Bush-Shrike, White-Headed Wood-Hoopoes, Narina's Trogan and more can be found in the lush vegetation of Eburru Forest.
After an early morning of birding, continue through the forest by road passing over the ridge of Eburru and descending down towards Soysambu Conservancy in the north, where over 450 birds have been recorded in the conservancy itself. Soysambu encompasses Lake Elmenteita, one of the Rift's soda lakes and home to a stable and larger seasonal population of Greater and Lesser Flamingoes, Great White and Pink-Backed Pelican. Avocets, Sandpipers, Snipes and Spoonbills are some of the other species occupying the water and shorelines. Out in the open grasslands, Ground Hornbills, Secretary Birds and several species of Bustards can be found.
After a picnic lunch, visit the Raptor Rehabilitation Centre on Soysambu, run by the Kenya Bird of Prey Trust. Simon Thomsett uses the principles of falconry to rehabilitate injured raptors back into the wild. View a demonstration of falconry. The centre also houses 2 African Crowned Eagle pairs, from who 11 generations of chicks have been released into the wild.
Guide price of a birding day trip with all entry fees is $90pp, subject to change.












Lake Elementeita
Between Lake Naivasha and Lake Nakuru lies another of Kenya's alkaline lakes – Lake Elementeita. The area is an incredibly important feeding ground for both Greater and Lesser flamingos and a critical breeding site for Great white pelicans. You can stop off here for a leisurely wander along the shoreline and enjoy the sight of beautiful flamingos in their thousands as well as other animals such as Zebra, Gazelle, Eland and Warthog. We generally suggest a stop off here either on your way to, or return from, Lake Nakuru National Park as it is on the way.
Entry to the Lake Elmenteita area costs $22 per adult and $11 per child (subject to change) which is paid directly to the Community Project.
Also of interest nearby is the Kariandusi Prehistoric Site: An African Early Stone Age site that dates back approximately 1 million years. It was discovered by renowned palaeontologist Louis Leakey in 1928 and is famous for the abundance of Acheulean hand axes thought to have been made by Homo erectus in a possible 'hand-axe factory' like setting.

















Lake Oloidien
Head off on a 45-minute drive around the western side of Lake Naivasha from Loldia House brings you to another small lake where boats are available for hire and will take you for a leisurely cruise along the lake edge. This lake has particularly prolific birdlife and a healthy population of hippo. Take a picnic basket of tea and cake and stop along the lakeshore to take in the beauty of this little corner of Africa.
Boat trip on Lake Olodien - $50 for the boat (maximum 6 pax).






Loldia House Spa
After a long drive, boat ride or bush walk immerse yourself into the tranquil world of your Lake Naivasha surroundings in our poolside spa room, while our fully-trained spa therapist pampers you using the finest products by Terre D'Afrique, Wild Earth Botanics, or Cinnabar Green ensuring that you emerge feeling totally relaxed and recharged.
Please request our spa price-list once you are at Loldia House.












Nature Walk on Loldia Ranch
We can offer a guided nature walk around Loldia Ranch. You would walk with one of our naturalist guides and another member of the Loldia team. During the walk it is possible to see some of the wildlife resident on the ranch and be introduced to some of the smaller flora and fauna of the ranch.
Included in the accommodation price.

Trip to Hells Gate National Park
Hell's Gate National Park is known for its interesting geology and the steam geysers that are found in some areas. The cliffs in the park provide ideal nesting and vantage points for many birds of prey. It is possible to hike down the gorge to the hot springs and one of our resident naturalists will be happy to accompany you on the walk.
Hell's Gate Park fees are $26 per adult and $17 per child, subject to change.








Visit to flower farm
Kenya is one of the largest growers and suppliers of flowers to the European market - it's where many Valentine's Day long-stem roses come from!
We can arrange a visit to a nearby flower farm for guests staying at Loldia House. Guests are given a guided walk through the farm's greenhouses to see how the flowers are grown, harvested and prepared for shipment to Europe. From cutting to arriving at auction in Europe the process and transport takes just over 48hrs to ensure they arrive fresh!
Entry fee is $10pp, subject to change.
Other lodges in Rift Valley
Alternative places to stay in this same area.
---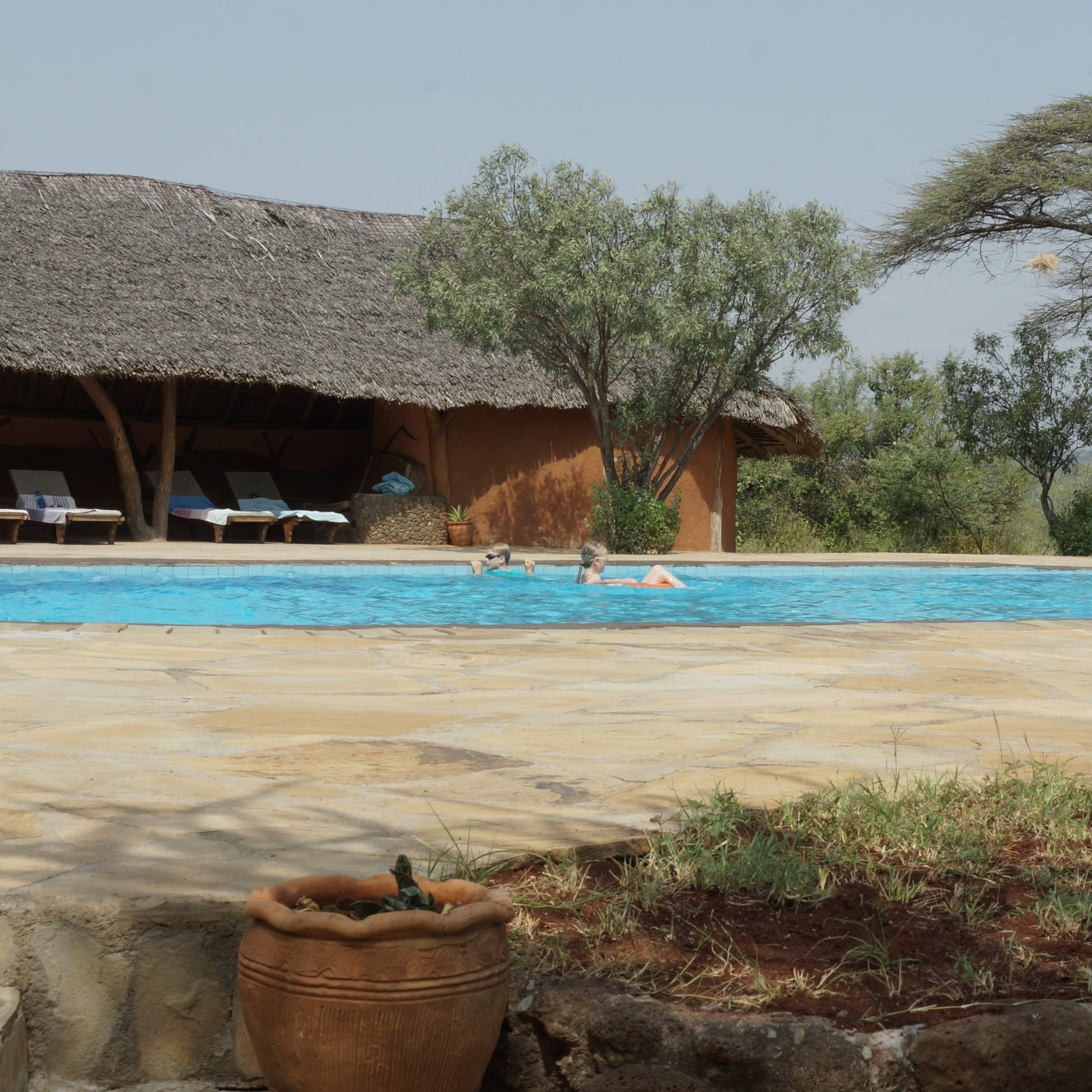 Tumbili Cliff Lodge
Tumbili Cliff Lodge is located on a low cliff on the western shore of Lake Baringo, in Kenya's Great Rift Valley.
---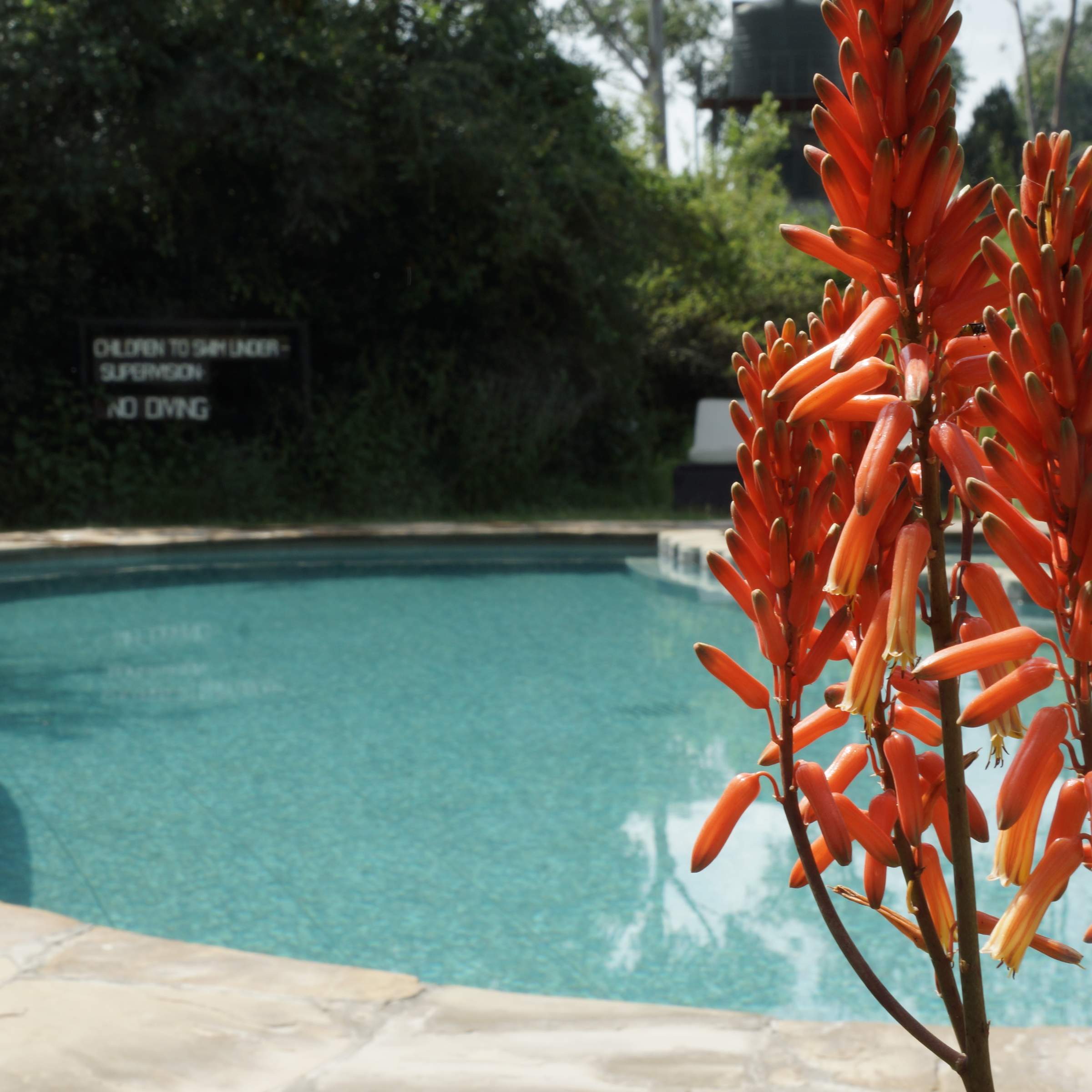 Mbweha Camp
Mbweha Camp is a well-established safari lodge on private land close to the Nderit Gate of Lake Nakuru National Park in Kenya's Great Rift Valley.
---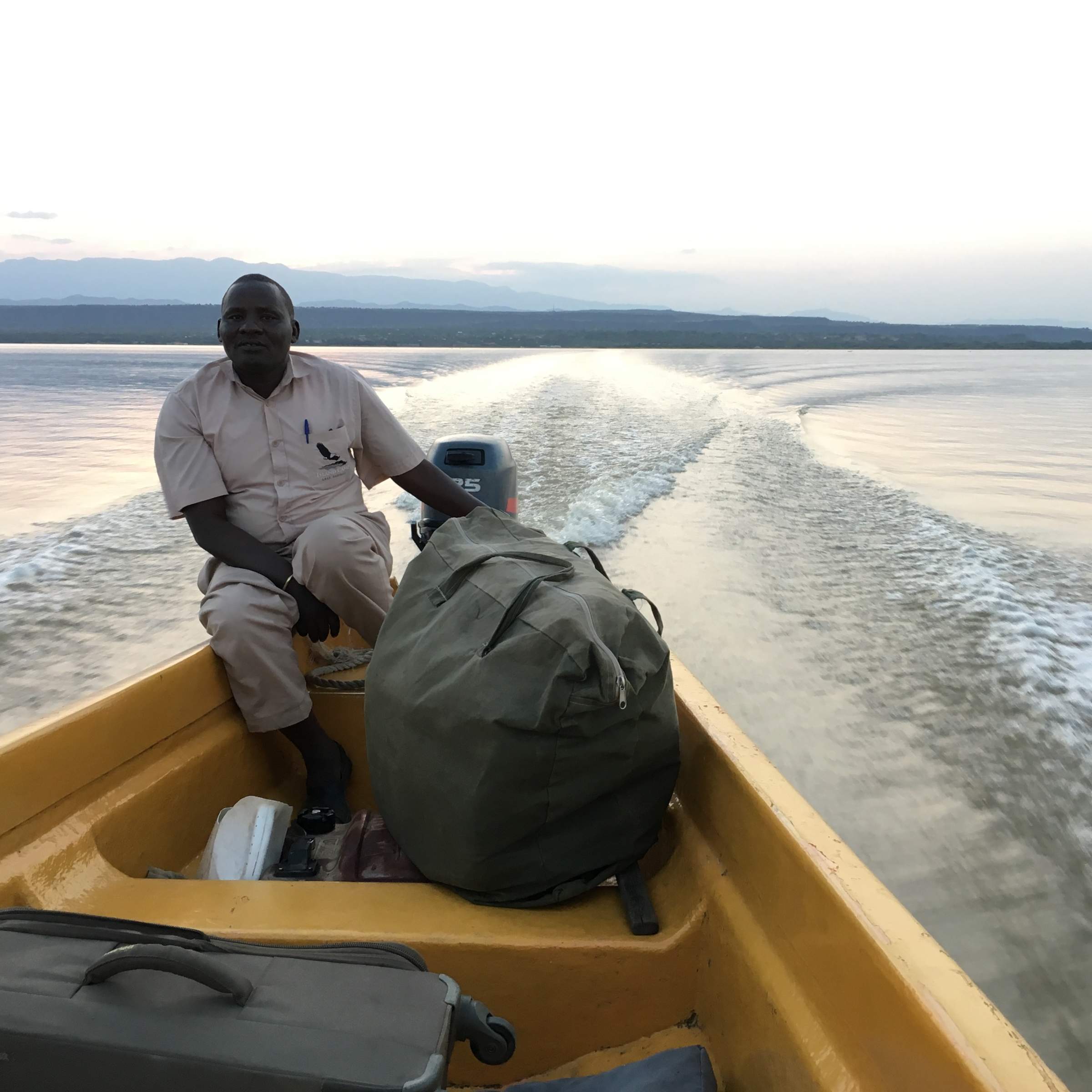 Island Camp Baringo
The birding magnet of Island Camp Baringo occupies a part of Ol Kokwe Island In Lake Baringo, in the Great Rift Valley in Kenya.
---