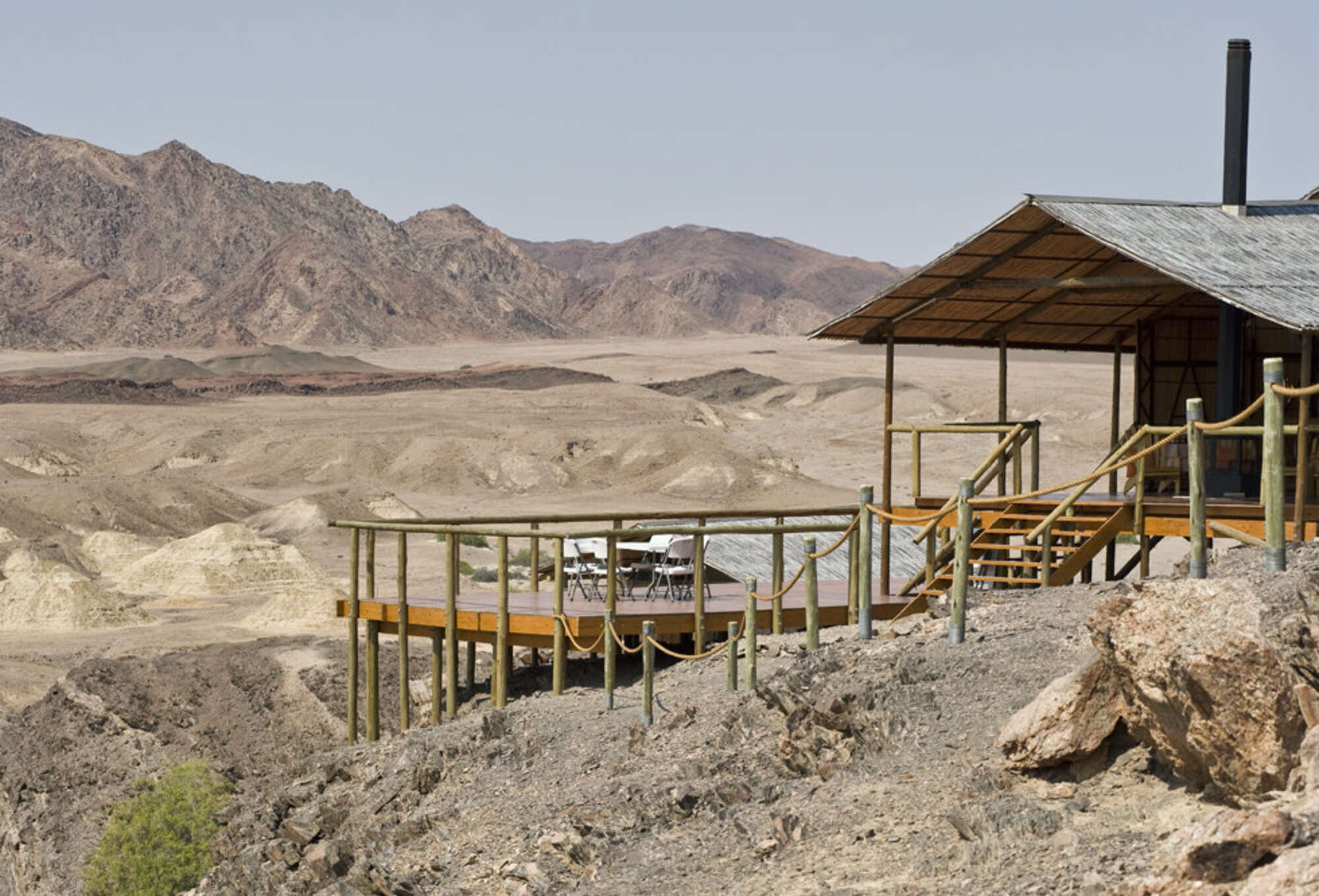 Skeleton Coast Safari: In full
Run by the Schoeman's, our Skeleton Coast safari is a real journey of discovery! The guides are top-notch experts who hop you around in a light aircraft like most use 4WDs – covering big distances to visit really diverse areas; these trips are about scenery, wildlife, geology and, above all, about real wilderness areas. These trips are described by some travellers as 'life-changing'. However, they aren't about luxurious accommodation or relaxation; so they suit more inquisitive and adventurous travellers best.

On their spectacular flights you often see shipwrecks, seal colonies and flamingos; whilst on the ground, you'll explore in modified Land Rovers and on foot. On a typical trip you'll cross enormous dunes by 4WD, track some of the areas desert adapted wildlife, slide down roaring dunes, and marvel at a landscape littered with semi-precious stones.

For more information and reviews of this unique safari experience please see our Schoeman's Skeleton Coast Safaris page.

Note that this short trip is designed as an add-on to our other trips in Namibia; it does not include any international flights.

Include:
---
Day 1
1 night at Kuidas Camp (full board & activities) | Skeleton Coast & Kaokoland, Namibia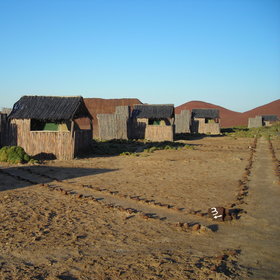 On the first day you fly west from Windhoek, over the Khomas Hochland, the Namib's red dunes, the Kuiseb Canyon and Conception Bay before landing for lunch at a remote spot near Cape Cross. Fly over thousands of basking Cape fur seals then spend your afternoon admiring the amazing Ugab formations before finally stopping at Kuidas Camp. In reedbeds fed by underground water in the dry bed of the Huab River, this simple camp is your base for one night.
---
Day 2
1 night at Leylandsdrift Camp (full board & activities) | Skeleton Coast & Kaokoland, Namibia
Explore the area around Kuidas Camp on foot and by 4x4 before lunch at camp, and a flight to Terrace Bay. Leaving the plane, explore on foot to find agates, quartz, jasper and other gems strewn around the shore. Then take an exhilarating 4x4 trip into the vast dune fields, seeking the interesting phenomenon of the roaring dunes, before another short flight hop and drive to Leylandsdrift Camp. Overlooking the Hoarusib River, this remote camp near Purros is your base for the next night.
---
Day 3
1 night at Kunene River Camp (full board & activities) | Skeleton Coast & Kaokoland, Namibia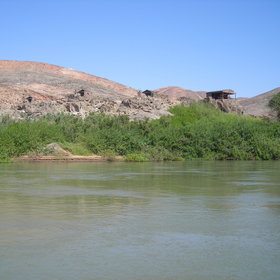 This morning you visit a small Himba community to learn about their culture and traditions. The scenic drive is also an opportunity to spot the area's wildlife, including desert-dwelling elephant. Later you fly over the Skeleton Coast before landing for a scenic drive through the Hartmann Valley to your base for one night at Kunene River Camp. This small camp stands on the lush banks of the Kunene River, with spectacular mountains and dune-fields nearby.
---
Day 4
On your last morning, take a wonderful boat trip down the scenic Kunene River – past basking crocodiles on sandy banks to a narrow rocky gorge. Namibia is on one side of the river, Angola is on the other; both sides are wild and beautiful. There are small rapids and plentiful birds (like the endemic palm thrush) – but return to camp for lunch.
Then hop aboard the plane for a last scenic flight back to Windhoek, arriving in the late afternoon – after a most unforgettable safari!
---
See Prices & details for the precise dates/prices for this trip - and all the fine print.