Travel reviews by Mr & Mrs F from Sidcup
Namibia between 24 Nov 2011 and 10 Dec 2011
"We had the time of our lives in Namibia. We enjoyed it so much that we are planning to go back for my 60th birthday.

Expert Africa - Thank you!!!

Suggestions to help us improve our trips or our service:

It would be helpful to have an estimate as to how long it takes to drive between the camps.

Tell people that if they hire the second spare wheel for hire cars that it is not carried externally and luggage space in the boot will be halved so soft bags would be the best luggage and not cases."
---

Olive Grove
"The Olive Grove - great start to the holiday"
1 night
Arrived 24 Nov 2011

Okonjima Bush Camp
"UPGRADED - Fantastic time at the Villa!"
2 nights
Arrived 25 Nov 2011

Onguma Tree Top Camp
"Great staff at Onguma Tree Top"
3 nights
Arrived 27 Nov 2011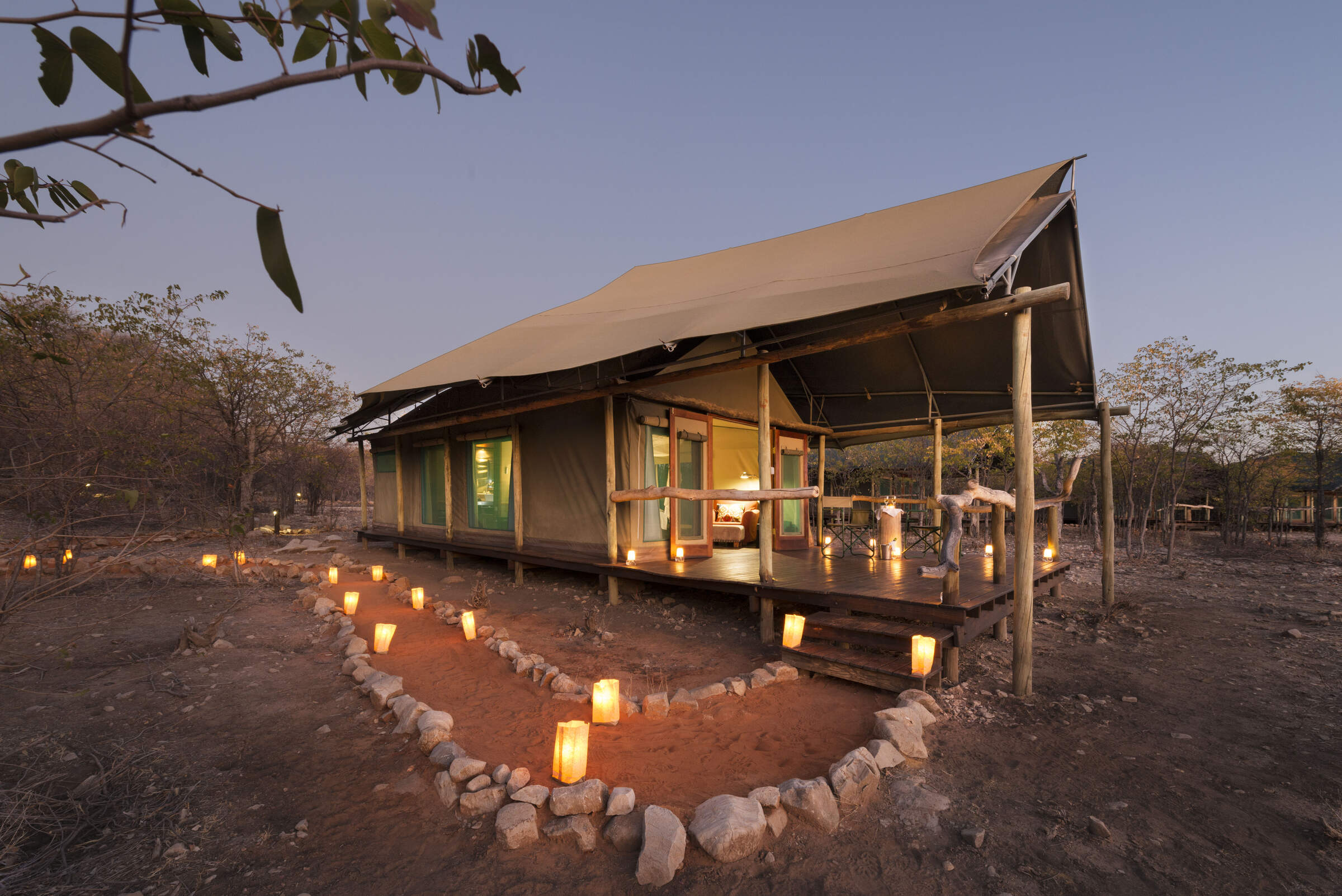 Ongava Tented Camp
"Great time at Ongava Tented Camp"
3 nights
Arrived 30 Nov 2011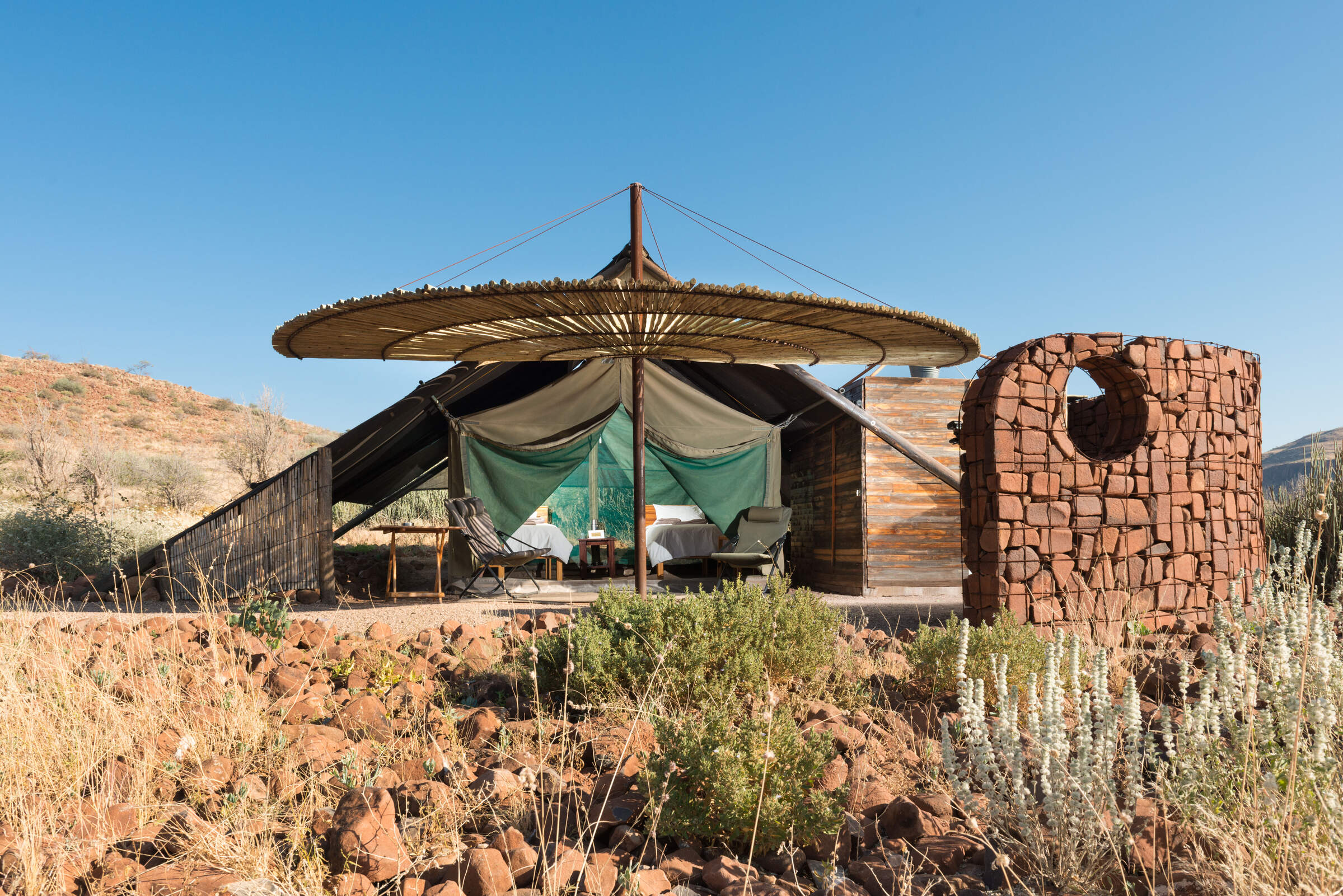 Etendeka Mountain Camp
"Very interesting - Etendeka Mountain camp"
2 nights
Arrived 3 Dec 2011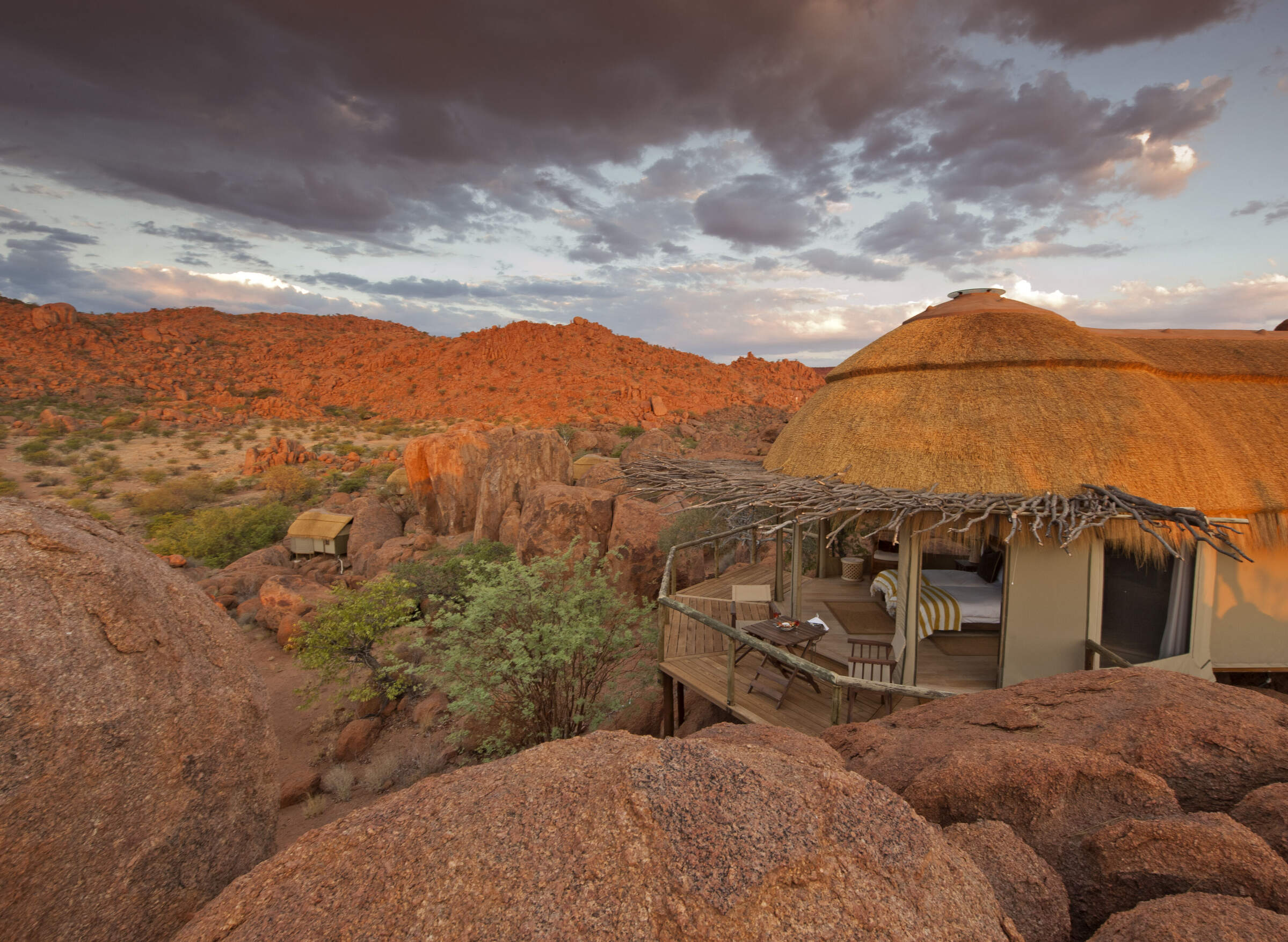 Mowani Mountain Camp
"Great sundowners at Mowani"
2 nights
Arrived 5 Dec 2011

Erongo Wilderness Lodge
"Lots of birds at Erongo"
2 nights
Arrived 7 Dec 2011
Feedback response
---
We sent this client's feedback to Roger Fussell, co-owner of Erongo Wilderness Lodge, who responded with the following:

Thanks for your feedback which is always very important to us to ensure our normal high levels of service. We do apologise for the inconvenience caused by the renovations that were underway during your stay. It was not our intention to do these renovations while we had guests in house but due to the delay of the arrival of the new tents we had no option but to continue with the renovations. We understand that it will never make up for the inconvenience caused by the noise but we do hope that the complimentary nature drive offered at the lodge helped a little bit to counter the inconvenience.

Your comments about some of the staff in the restaurant are very concerning to us as we believe we have a very strong team in place in this department of the lodge. We do understand that everyone can have off-days but when you are front line your off-days should not affect your work performance and should not be visible to guests. We have conducted staff meetings and undergone further training with these staff members in order to ensure that this kind of attitude is not apparent in the future.

I would once again like to apologise for any inconvenience caused by the building work and hope that on your next visit to Namibia we will be able to show off our new tents to you and that you can enjoy our usual high level of service.


Olive Grove
"Olive Grove review"
1 night
Arrived 9 Dec 2011