Travel reviews by Mrs K from Toro
The Bateleur safari: highlights and tips
Namibia between 5 Oct 2007 and 14 Oct 2007
"Excellent! In addition to the highlights mentioned under each camp, one of the highlights of the whole trip was the day we transferred from Sossusvlei to Damaraland. Firstly, an absolutely unforgettable flight at low altitude over the red sand dunes, and then along the coastline to Walvis Bay. Aquanaut Tours took us on the boat ride out to Pelican Point - over 20,000 Cape Fur Seals. On the way, Pelicans and other seabirds followed us; a pair of Dolphins leaped and played around the boat, and several times, a seal jumped right up onto the deck. The captain assured us they were not aggressive, though they do bark loudly asking for a attention. He threw a fish overboard each time, too encourage the seal to jump off.

An amazing sight was the wreck of an old Russian cargo vessell which is now colonized by hundreds of Cormorants. They sit lined up in rows all along the spars and masts and every other available surface.

After the boat trip we drove towards Swakopmund, with sand dunes on the right and the sea on the left. We saw flocks of Flamingoes in the lagoons, as well as people dune-boarding and ballooning. When we stopped, it was to enjoy a seafood picnic on the beach, under canvas - fresh-shucked oysters (very sweet tasting), calamari, hake, salads, wine.

Mid-afternoon, after a short visit in town, we took off for Damaraland, now flying over entirely different scenery - wild and mountainous, the airstrip looking like a thin white line in the middle of utter wilderness.

This was a truly memorable day.

I should also like to mention Etango Guest Ranch. We booked a day room here, with transfers, as it is just a few minutes from the airport. Units are very comfortable and well-equipped, and are air-conditioned, so we were well rested for the long trek home. Just before we left in the evening, Carmen thoughtfully sent over a complimentary snack of cold cuts and cheese. There was already a coffee/tea tray in the room.

This is a fine place to start or end a safari, and we would not hesitate to do so again. However, in terms of longer stays it should be noted that the majority of guests at this Ranch are Afrikaans-speaking, or German/Dutch tourists, and that it also serves as a base for Hunting Safaris.

Final comments: Our luggage, including hand luggage was well within the 12kg. restriction. This was no problem as laundry service at all 3 camps was excellent, being picked up during breakfast and delivered back during dinner the same day. We had, as you advised, sweaters and windproof jackets for the chilly mornings and nights. Unfortunately, we had a freak cold front with bitter winds while at Sossusvlei, and these garments were not nearly enough. I surely regretted not packing my warm longjohns and vest. It should be stressed that normal weather patterns can no longer be relied on, anywhere in the world, including Africa - leave out something else if you have to, but pack plenty of layers. I ended up buying a fleece vest at the Camp. I don't suppose I'll ever wear it again, but It makes a nice souvenir of the trip.

I think I've said it all! I feel the information you give, both in your brochure and on the webiste, is the most honest and most balanced of any of the Tour Operators we have dealt with. Wish we could plan another trip with you, but Namibia - alas- is our last safari. All best wishes for your continued success."
Arranged By Tracy Lederer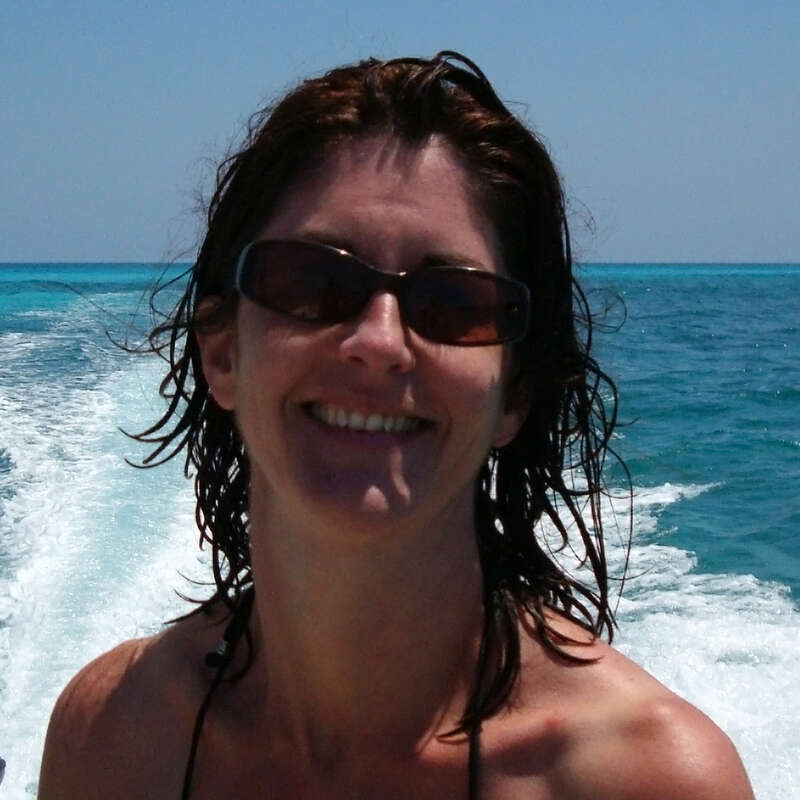 ---

Olive Grove
"Lovely stay at Olive Grove"
1 night
Arrived 6 Oct 2007
Feedback response
---
Longer stays in Windhoek can be arranged if clients specifically request it and sightseeing tours can also be pre booked or booked once in Windhoek. However, many people prefer not to have 2 nights in Windhoek as although it is a very pleasant city, there are limited sights of interest.

A popular option for people wanting to relax near Windhoek but who also want to see a different part of Namibia, is to venture out into the bush to one of the guesthouses or lodges within a couple of hours drive from the city. As Eningu Clayhouse Lodge is situated in the Kalahari it is a popular option for a two night stop, where you can relax without having a long transfer from Windhoek. Okonjima is another possible option. This is an interesting place to experience some of the work in conserving big cats done by the AfriCat Foundation here. As an aside, please note that the vast majority of the cats that live or pass through Okonjima are not fitted with monitoring collars.

Mountain Homestead, Namibia (this camp has since closed)
"Dramatic Dunes at Sossuvlei Wilderness Camp"
2 nights
Arrived 7 Oct 2007
Lodge not featured by Expert Africa

Damaraland Camp
"Fun Staff at Damaraland Camp"
2 nights
Arrived 9 Oct 2007
Feedback response
---
The short walk from each of the tents to the main lapa area (and on to the Boma which is about 150m from the lapa) can certainly be a bit dark if you do not take a torch with you. Damaraland Camp is renowned as being a flag-ship camp in terms of being very eco-friendly. It provides heavy duty torches for each room which you collect at tea time. All the torches are rechargeable, which is why they have to be returned to the main lapa every day for recharging. This has the advantage that no disposable batteries are ever needed

In fact in November 2006 Damaraland Camp won the 2006 Imvelo Tourism Award
for Best single resource management programme - Energy.

The Imvelo Responsible Tourism Awards recognise operations in tourism and hospitality that make a "real, measurable and sustained contribution to responsible tourism."

The category of which Damaraland was a winner - Best single resource management programme - judges entrants on "operational efforts made to reduce and manage water, energy or waste". Damaraland Camp uses uncontaminated water from a borehole five kilometres away, and once used, this water is disposed of in an environmentally-friendly manner. "Grey water" from showers and basins waters natural vegetation while waste water is contained in a two-chamber tank to allow for biological activity. Waste is trucked from the camp to Windhoek for proper recycling, and energy for light and hot water is obtained via solar power. Gas is used for cooking and refrigeration and a coal cooling system is used for cooling fresh vegetables.

The successful partnership between the Damaraland Community and Wilderness Safaris has resulted in one of the poorest communities in the world becoming a thriving entity; this has been achieved directly through conservation and tourism. Thanks to the implementation of a viable eco-tourism model, around 350 000 hectares of land are under protection in the newly proclaimed Torra Conservancy, wildlife numbers are thriving and the local community have money in the bank and employment. The Camp and this initiative received the World Travel & Tourism Council's (WTTC) Tourism for Tomorrow Conservation Award 2005 and was the first Southern African rural community to win the prestigious UNDP Equator Prize in 2004.

Ongava Tented Camp
"Surrounded at Ongava Tented Camp"
2 nights
Arrived 11 Oct 2007