Travel reviews by Mr Y & Mr T from San Fran
Outstanding in every respect!!
Namibia and 1 other country between 28 Jun 2016 and 11 Jul 2016
"Having enjoyed wildlife-oriented safaris in both Southern and Eastern Africa, we wanted to focus our adventures in Namibia on that country's breathtaking scenery.

Expert Africa personnel (first Martha Young and Chris McIntyre; and later Tracy Lederer) did a superb job organising our three-lodge itinerary . . . Little Kulala; Hoanib Skeleton Coast Camp; and Serra Cafema. Namibian lodges do not offer over-the-top luxuries (unlike high-end camps in Botswana, South Africa, et al), but we were totally pleased with our accommodations at all three lodges.

Hospitality was uniformly top-notch, and all 18 meals we consumed at the lodges were imaginatively prepared and delicious. Wilderness Safaris, the local operator responsible for our travel arrangements in Namibia, offered seamless service, from the moment our plane landed in Windhoek to our departure to Johannesburg ten days later.

Likewise, we thoroughly enjoyed the Rwandan segment of our holiday. Our only complaint (a minor one) is Virunga Lodge's kitchen, whose offerings were mediocre at best. Every other aspect of our Virunga Lodge stay was entirely satisfactory.

Our local guide/driver did an excellent job "negotiating" gorilla treks that matched our physical limitations. With his help, we were assigned easier families to visit and, thus, completed both our treks around three hours. We were not displeased with our, but we did notice slightly newer and seemingly more comfortable vehicles offered by other companies.

Don't know the differential between their rates and the other companies' but, given the long drive from Kigali to the Volcanoes area and, in particular, the bone-jarring ride to Virunga Lodge, we might have been tempted with a more comfortable option."
---

Little Kulala
"Little Kulala: Luxury Amongst Amazing Dunes"
3 nights
Arrived 28 Jun 2016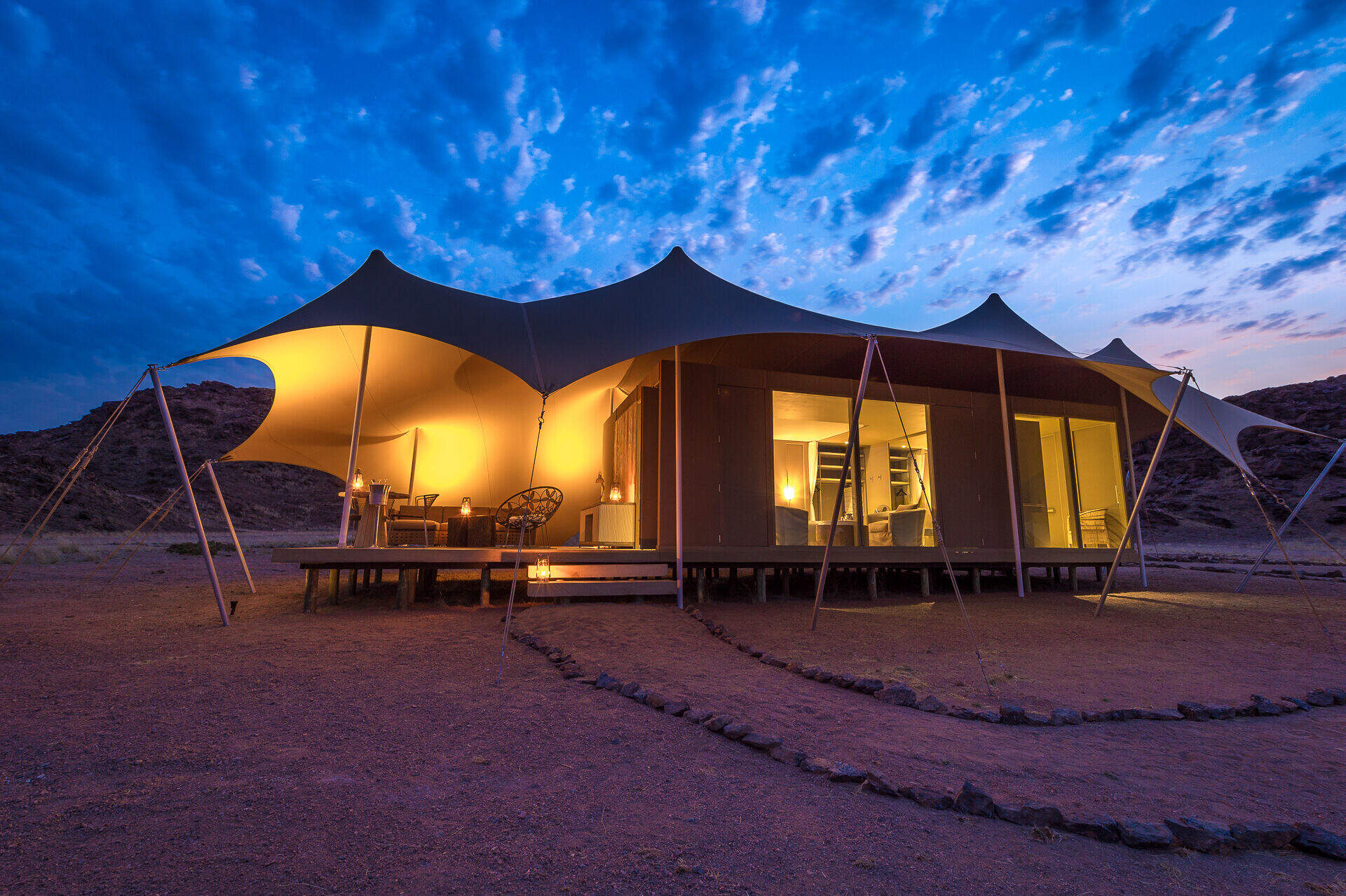 Hoanib Skeleton Coast Camp
"Glam in the Middle of Nowhere"
3 nights
Arrived 1 Jul 2016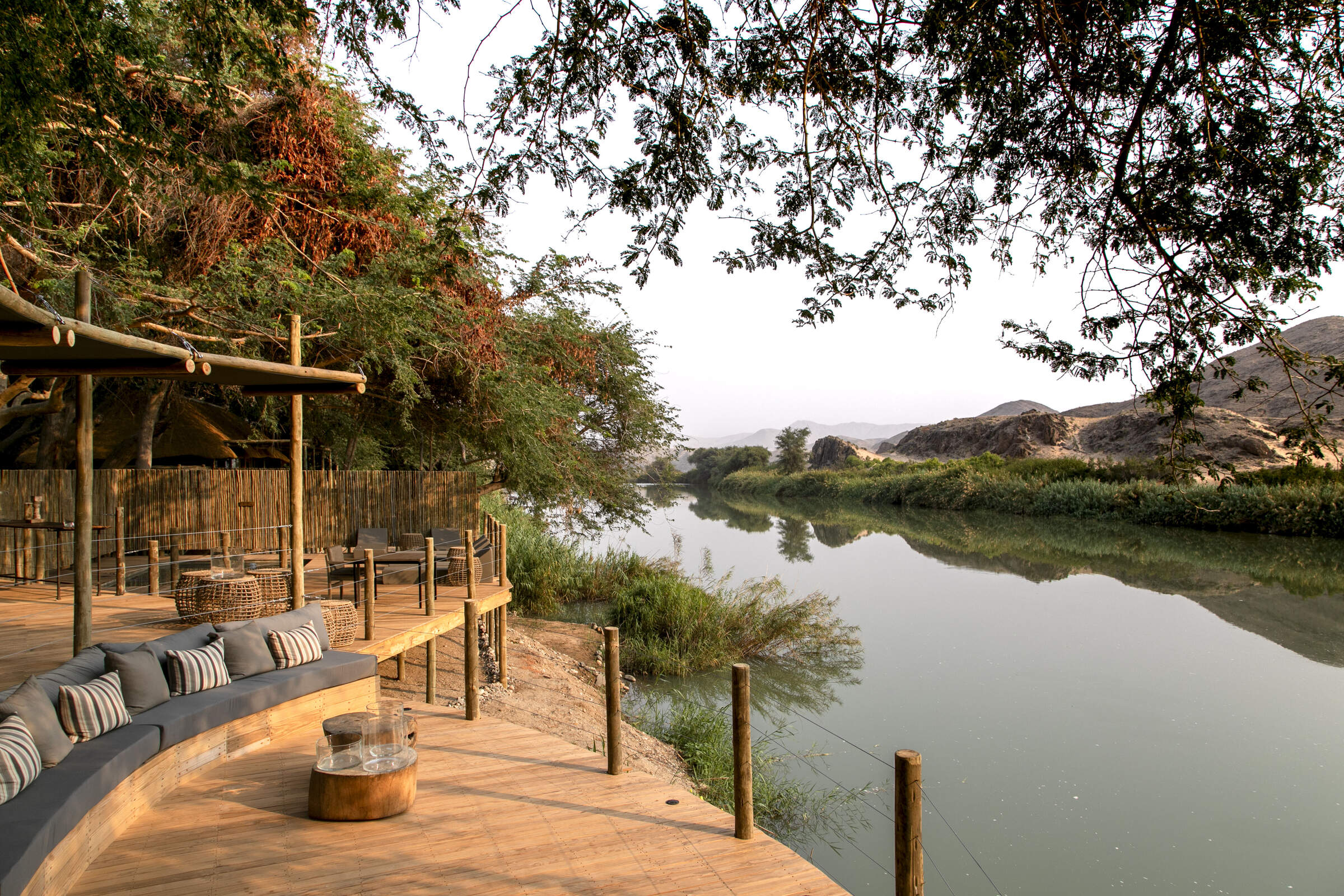 Serra Cafema
"Remote! Remote! Remote!"
3 nights
Arrived 4 Jul 2016

Johannesburg
"Ten Short Hours at JNB"
1 night
Arrived 7 Jul 2016
Lodge not featured by Expert Africa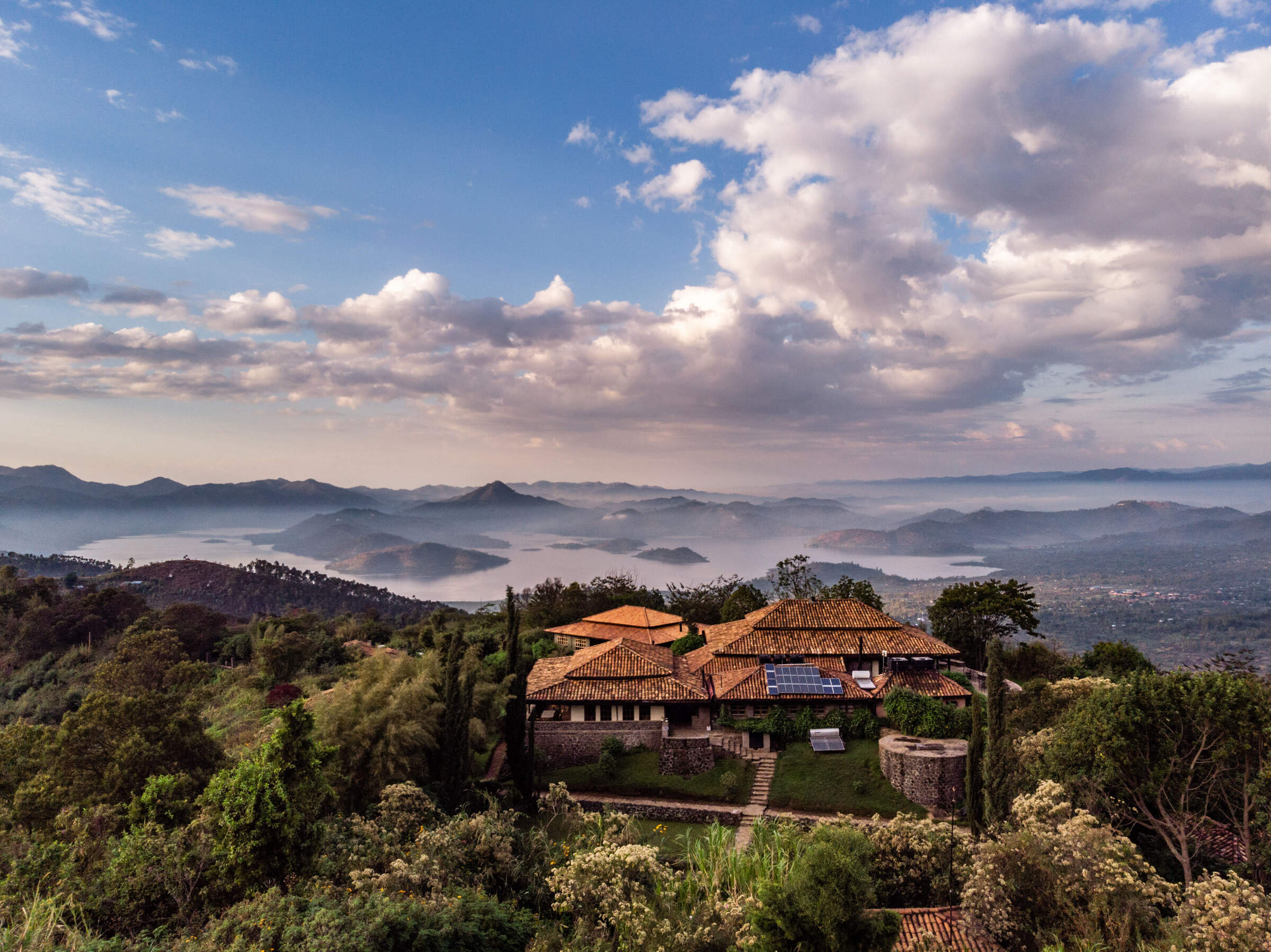 Virunga Lodge
"Hilltop Sanctuary"
3 nights
Arrived 8 Jul 2016