Travel reviews by Mr B from Enniskillen
Northern Namibia 2nd - 12th July 2016
Namibia between 2 Jul 2016 and 12 Jul 2016
"The whole trip was superb. No hassle, very friendly, very easy. We found Namibians to be very friendly, helpful and talkative. We would readily return to any of the sites that we stayed at. We are mainly wildlife enthusiasts, I have worked in Nature Conservation in UK and many other countries for more than 20yrs and Namibia was wonderful for the wildlife, landscapes and in the ease of travelling.

Our one issue was in booking the accommodation in that we would ideally have liked to have stayed in Etosha for more nights including Okaukuejo (maybe 1 Namutoni, 2 Halai and 3 Okaukuejo. Our initial queries directly to the camps came back saying there was no availability. The initial itinerary from Expert Africa had 1 night at Halali and on asking again we got two nights. Was the difficulty in us not trying to secure accommodation early enough in advance of our planned trip? If so how much notice is needed to book accommodation and expect to get into the Etosha Camps that we would like?

My experience of Expert Africa was very good. I felt that we were very well supported and that if there had been any difficulties we would had a lot of help. We are all experienced travelers in our group (even my 11yr old) so I think we know what to expect and are pretty independent and prepared but the assistance for Expert Africa has been very good indeed and I would readily recommend you to friends and colleagues

Suggestions to help us improve our trips or our service:

Just going back to my earlier query about the booking of certain camps in Etosha, some clarity on why places that had not had availability then did have and some guidance on how long in advance to plan if your main aim is to stay within the park as much as possible."
Feedback response
These travellers came to Expert Africa five months before travelling to book their trip having struggled to find availability on their own. Whilst we pride ourselves on being abel to put together last minute trips we would usually recommend planning your holiday 11 months in advance and if you have a specific itinerary in mind, as in this case, even earlier. We feel that it would also be pertinent to mention that 2016 has been the busiest year for Namibia tourism is our 24 years of sending travers there which has made it especially difficult to find space this year. This said, we are delighted that these travellers had a fantastic trip, feedback such as this is always great to hear.
Arranged By Tom Morris

---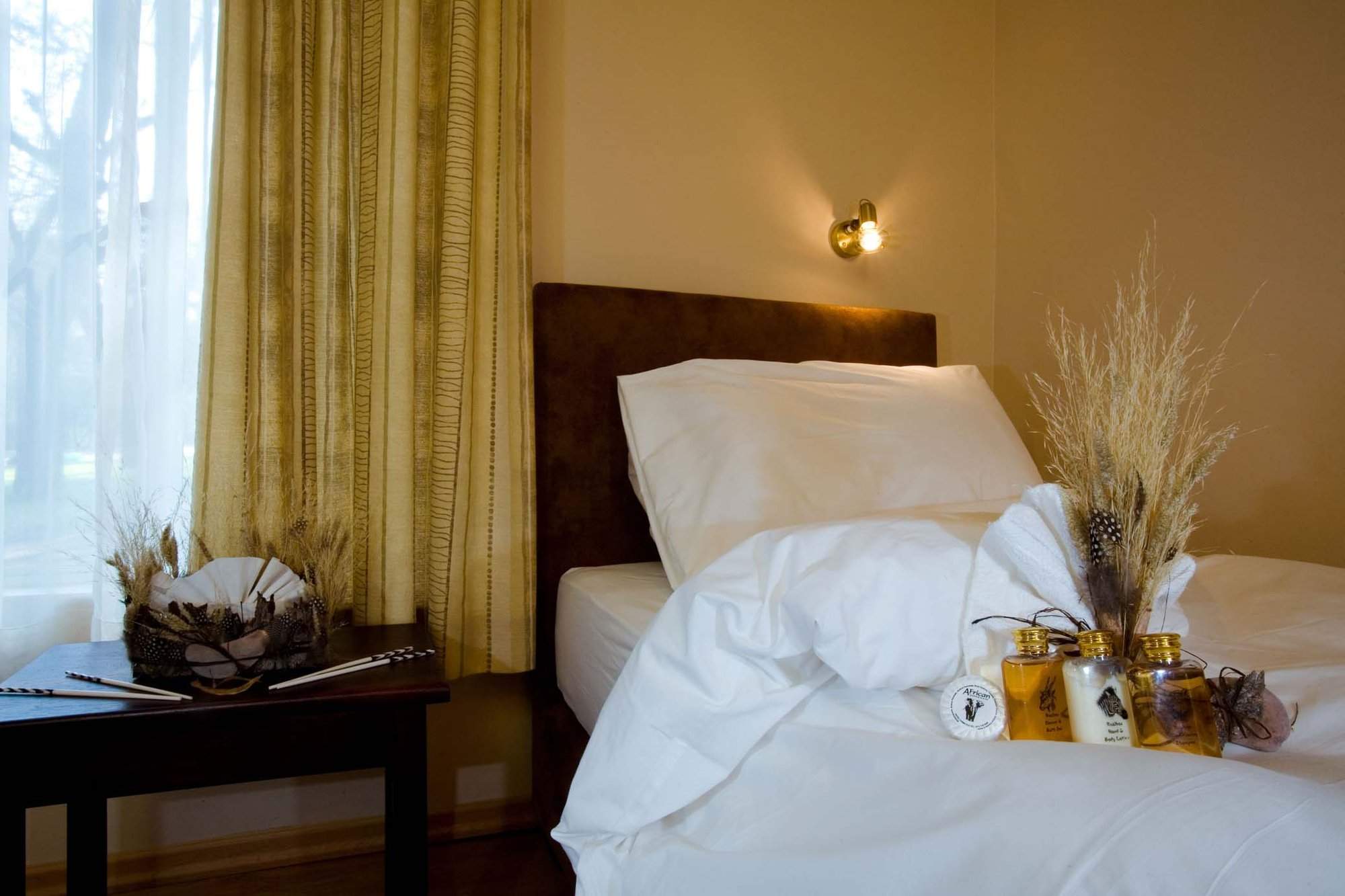 Waterberg Camp
"Waterberg Camp Review"
1 night
Arrived 3 Jul 2016

Own Arrangements - Namutoni
"Namutoni Camp"
1 night
Arrived 4 Jul 2016
Lodge not featured by Expert Africa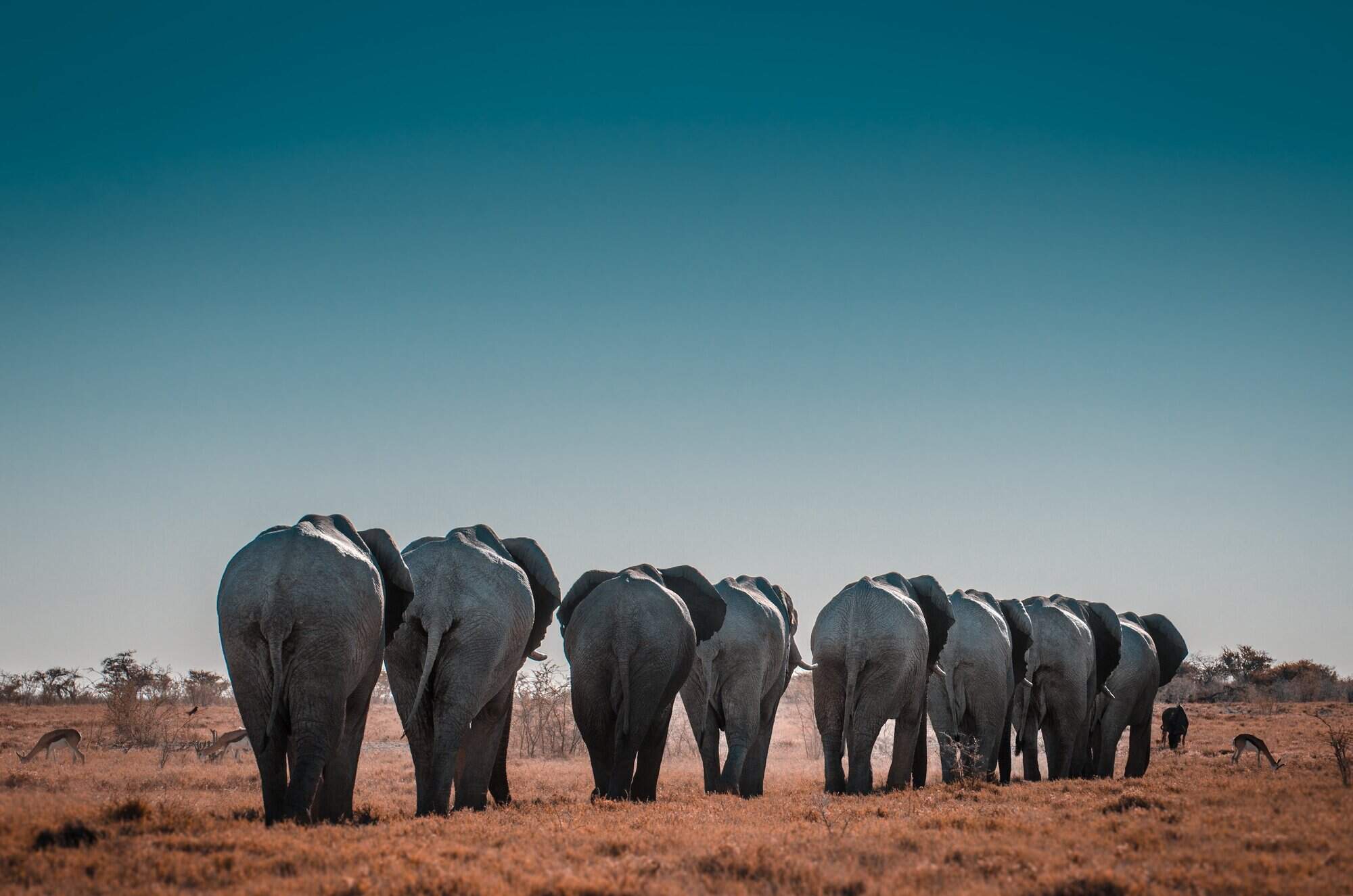 Halali Camp
"Halali Camp review"
2 nights
Arrived 5 Jul 2016

Etosha Safari Lodge
"Etosha Safari Lodge"
1 night
Arrived 7 Jul 2016

Okonjima Plains Camp
"Okonjima Plains camp"
1 night
Arrived 8 Jul 2016

Erongo Wilderness Lodge
"Erongo Wilderness Lodge"
3 nights
Arrived 9 Jul 2016