Travel reviews by Ms M & Mr N from New York
Incredibly satisfying Namibia tour
Namibia between 7 Apr 2016 and 21 Apr 2016
"We did a two-week self drive tour of Namibia. First of all, literally all the arrangements made by Expert Africa worked out perfectly - no surprises. Everything was as it was supposed to be - and the communications between Expert and all the local vendors was seamless. Expert laid out a route for us, arranged all the accommodations and a car. The planning process was a great blend of good listening to what we wanted (or thought we wanted!) combined with helpful guidance and development of choices - all very appropriate given that, while we are experienced travelers, this would be our first trip to Namibia and we were self-driving.

The car was terrific - perfect choice for us: 4/4 but automatic drive. We loved the driving tho it is challenging in parts - some long stretches of "washboard" road. But we and the car held up fine - and the drives are all worth it for the wonderful experience of being immersed in a beautiful and complicated country with endlessly interesting landscapes - and people.

The accommodations were also varied; most were just delightful - a few exceptional and unique experiences. We were especially surprised by the delicious and fresh (and healthy!) meals we had in some very remote areas. Two of the accommodations were not quite as perfect a match for our style but that was completely because of our late scheduling and trying to match our other preferences re: access and route with what was available.

All in all a great experience; we'd highly recommend Expert Africa and would be happy to use them again.

Suggestions to help us improve our trips or our service:

Would be really hard to say as all aspects were so well managed. Perhaps one thing that might be useful is a bit more detail on how to get to a few of the accommodations. The map was great - and well used - but while the GPS, which we used to supplement the maps, was most often excellent - when it was wrong, it was dramatically wrong - sending us on a road that didn't exist, for example. Some more detailed instructions about the last portion of the route to any particular accommodation could help.

Maruska was terrific to work with and planned a great trip; she was also very responsive while we were there, although little contact was needed fortunately. She was particularly tenacious about us getting a refund for a minor expense related to a flat tire that just got a little complicated because of credit card issues. [The folks from Wilderness Safaris in the Windhoek airport were amazingly helpful also.]"
Arranged By Maruska Adye-Rowe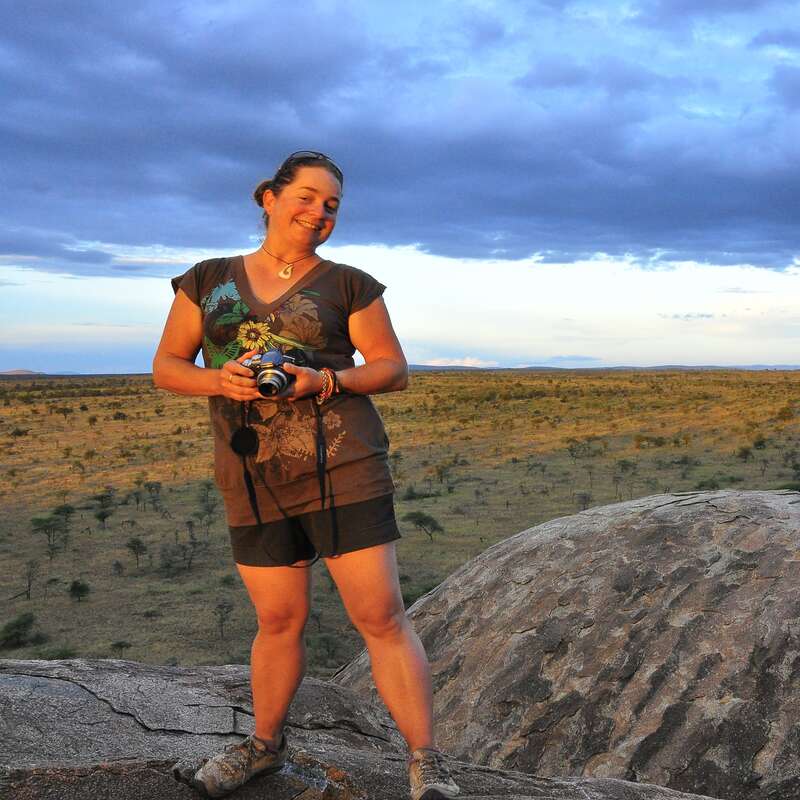 ---

Olive Grove
"Pleasant stop on arrival in Windhoek"
1 night
Arrived 7 Apr 2016

Kulala Desert Lodge
"Terrific choice for Sossusvlei"
2 nights
Arrived 8 Apr 2016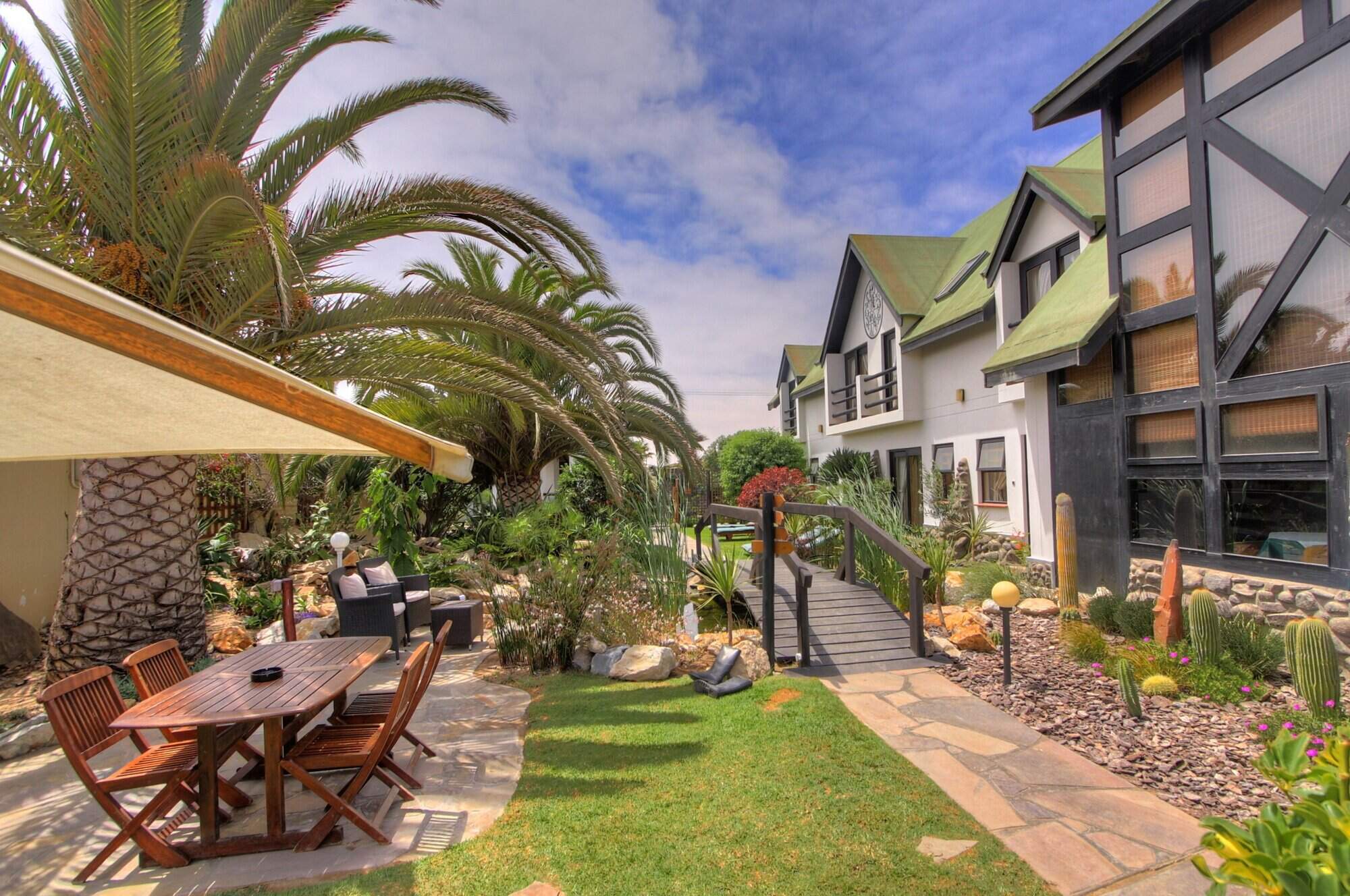 Sam's Giardino
"An interesting stay in an offbeat place!"
2 nights
Arrived 10 Apr 2016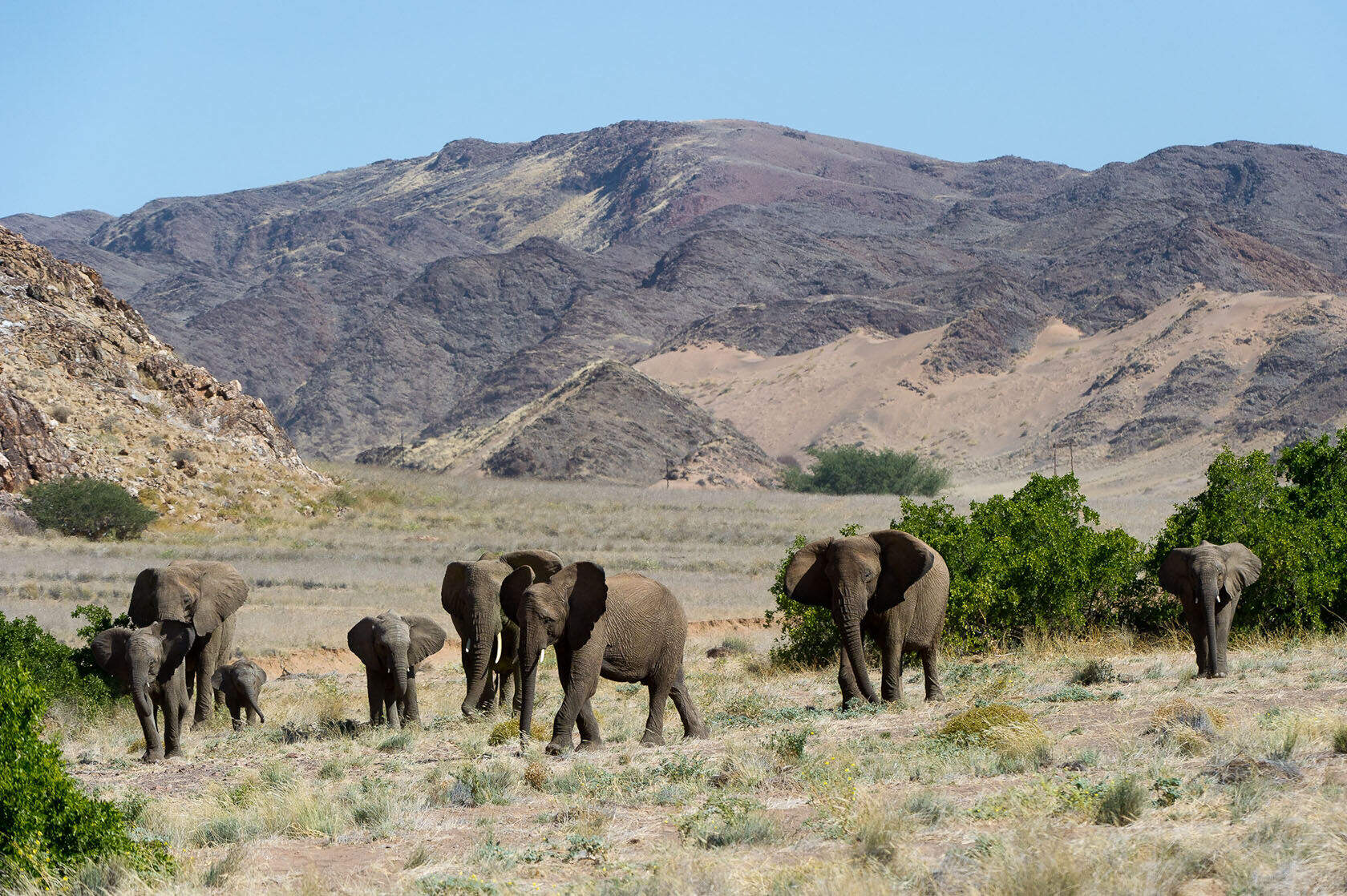 Doro Nawas
"Terrific stay at Doro Nawas"
1 night
Arrived 12 Apr 2016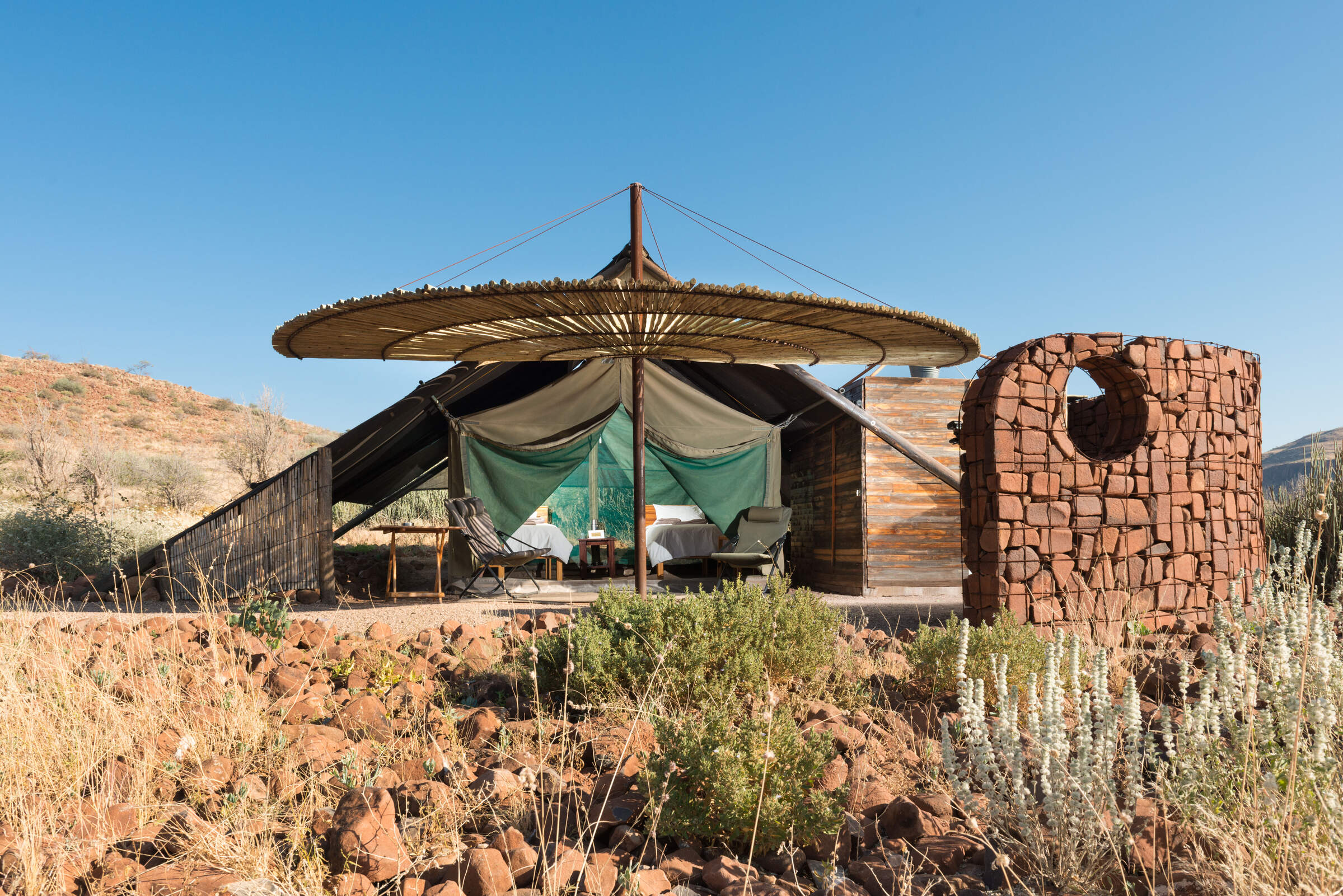 Etendeka Mountain Camp
"A unique and memorable stop"
2 nights
Arrived 13 Apr 2016

Anderssons Camp, Namibia (this camp has since closed)
"Anderssons Camp review"
2 nights
Arrived 15 Apr 2016
Lodge not featured by Expert Africa

Onguma Etosha Aoba
"Convenient base in a lovely setting"
2 nights
Arrived 17 Apr 2016

Erongo Wilderness Lodge
"Wonderful chalet; very special location"
2 nights
Arrived 19 Apr 2016