Travel reviews by Pelican family from UK
A great adventure in Namibia
Namibia between 13 Jul 2008 and 30 Jul 2008
"This really was a super trip - not cheap, but your recommendations were all good and the accommodation and services surpassed expectations.

We though it was a great experince and just wish we had a bit more time. Howevr, I'm sure we'll be back before long to explore other parts of the country and Botswana as well.

We enjoyed the Sefofane flights (and could not have done the trip in the time without them), but it was also nice to do some driving ourselves which allowed us to stop in real towns and interact with real people - just flying between luxury lodges for a whole trip would give a rather limited experience of the country.

Suggestions for improvement:

Not really - we were overall very pleased and impressed with the trip you had arranged for us, based on my initial rather vague thoughts."
Arranged By Tracy Lederer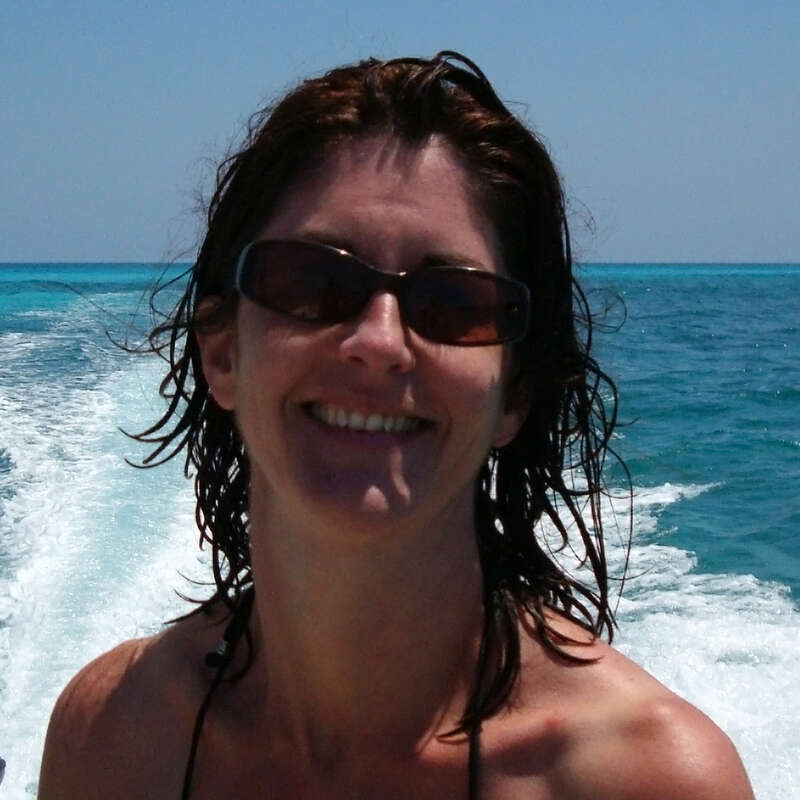 ---

Kulala Wilderness Camp, Namibia (this camp has since closed)
"Welcome to the desert"
2 nights
Arrived 20 Jul 2008
Lodge not featured by Expert Africa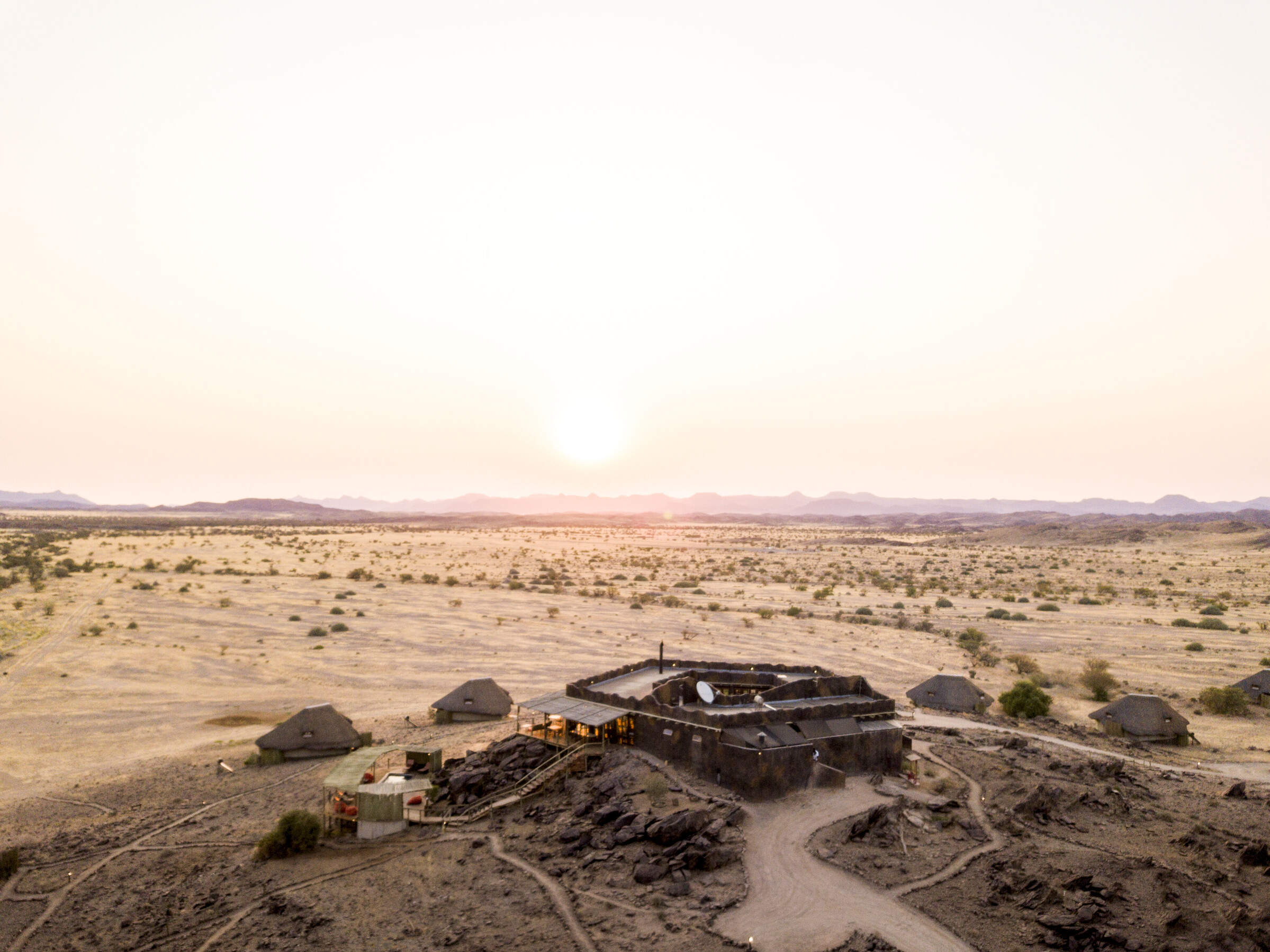 Doro Nawas
"Desert elephants and rock art"
2 nights
Arrived 22 Jul 2008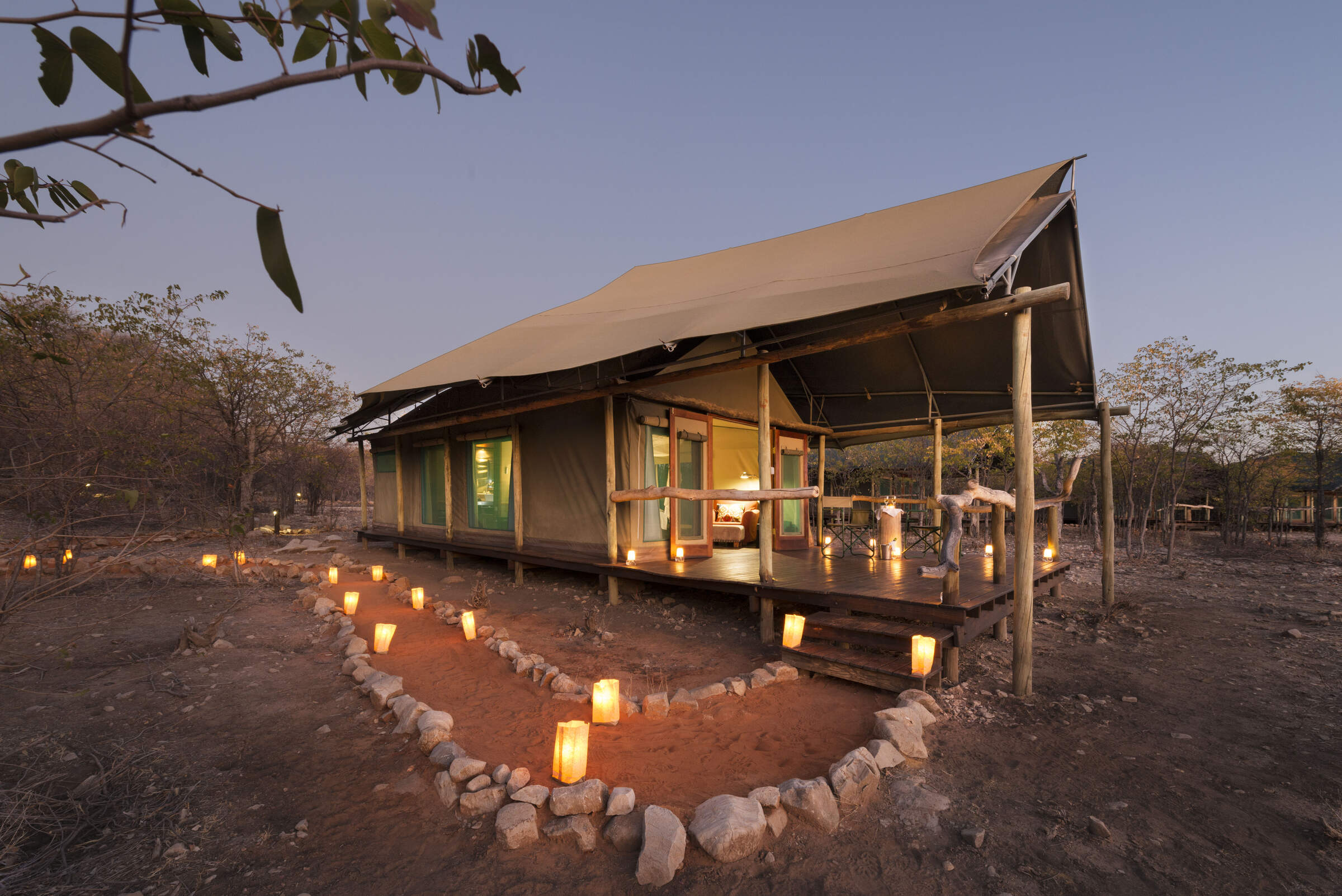 Ongava Tented Camp
"A real bush experience"
2 nights
Arrived 24 Jul 2008

Onguma Tented Camp
"Luxury camping"
2 nights
Arrived 26 Jul 2008

Erongo Wilderness Lodge
"Beatiful spot to end our trip"
1 night
Arrived 28 Jul 2008