Travel reviews by Mr C from West Sussex
"A big thank you to Richard and all the Expert Africa team for a near perfect holiday. My aim was to introduce my son and grandson to the wonders of Africa and I delighted that this has been handsomely achieved."
---
Two very satisfied safari travellers
Tanzania between 13 Jul 2010 and 23 Jul 2010
"# Please also refer to our 14 June letter to Ellie and Liz, with our Expert Africa experience to that date. [Ed: See below for extract from this letter.]

# Thank you both for arranging a faultless trip which was close to perfect. We are already looking at a future trip and will keep an eye open for further news of Coastal's new KILIMATITI Camp that we understand is currently being built near the Olduvari Gorge.

Asante,
Brian and Colin

Suggestions to help us improve our trips or our service:

# tipping safasri camp staff - please see earlier comments on Mdonya page. We feel very strongly that the tip box is the best solution so that all the camp staff share in the guests tips. Not all guests had had the benefit of Expert Africa's comprehensive literature so it is important that the camp managers gently weave in the tip box solutioin into their welcome briefings.

# we were very pleased to have arranged to overnight in Dar before going on safari. Indeed several of the Manze guests (not Expert A clients) were quite envious as even though their BA flight arrived on time, they apparently found the process of changing terminals, sorting out baggage to store etc etc somewhat stressful in order to make the 8.30 flight to Selous. Clearly there are cost implications but perhaps worth considering sowing the seed of overnighting to future clients? The point was underlined as the inbound BA flight on 23 July arrived some 45 minutes late, which meant a huge challenge for Coastal if there were any clients booked on the 8.30 Selous flight?

# day in Dar - the pre-booked car proved to be a wise decision. In particular, we were very impressed that our Kearsley driver was well briefed and had a copy of the suggested itinerary that we had shared with Liz and he was a useful mentor when buying presents. We eventually found 'Wonder Workshop' and although they had just closed, we were made very welcome - thanks for the recommendation. Also, we recommend lunch on the balcony of the Karamba Cafe, Sea Cliff Hotel - G&T's and a superb seafood platter overlooking the Indian Ocean was a great scene setter for what proved to be a superb safari."
Feedback response
The letter referred to above kindly observed:

"We have been very impressed with all aspects of Expert Africa's operations, right from the initial telephone request for a brochure to now. In particular,

• You have both been stars and it has been refreshing to experience such excellent customer service. This stands in sharp contrast to so many travel and other companies that seem to level down to the lowest common denominator, with complex telephone menus and a 'one size fits all' approach to potential customers.

• We have also been impressed by the quality of information and documentation that we have received. This ranges from the inspirational brochure, nicely complimented by the user friendly website, to the 'Notes for travellers' booklet that focused our minds on planning ahead (visa, inoculations etc) and now your 3rd June pre-travel letter with its timely reminder of the key trip arrangements."

These travellers also wrote a superb poem about their trip:

Despite beasts and birds aplenty and many photo shots;
no, we didn't spot Leopard, we saw no Leopard spots!
Others saw bits of one - a nose, a tail or glaring eyes.
Others saw a whole one. Oh those lucky girls and guys!

Though we saw the mat where Panthera Pardus had sat;
Selous and Ruaha offered not that elusive cat.
Leopard, Scarlet Pimpernel of family Felidae;
we sought you here; we sought you there whilst in your lair you lay.

Crocodile and hippopotamus on the big game show.
As were wild dog, giraffe, mongoose and grumpy buffalo.
With Kudu too, to a Lesser or Greater extent.
And elephant and impala just wandering by our tent.

Amusing monkey business and big baboons that holler.
Gorgeous birds like bee-eater and lilac-breasted roller.
Kingfishers, skimmer, egrets and herons by water.
Graceful bateleur and snake-eagle that soar and quarter.
Ruaha consoled us with a rare glimpse of klipspringer.
Ancient baobab trees that for thousands of years linger.
What tales these could tell with the rocks, acacia and palms;
unending geological and arboreal psalms.

Vultures came and vultures went alongside black-backed jackals,
to steal the food of Kings whist raising Simba's hackles.
But no spotted creature of the night to rely on.
Those big cats surrounding us were exclusively lion.

So, we didn't spot Leopard, we saw no Leopard spots!
But of the other sights there were simply many; lots.
And through all of this we remain positive and plucky.
Maybe Expert Africa could make it three times lucky!

---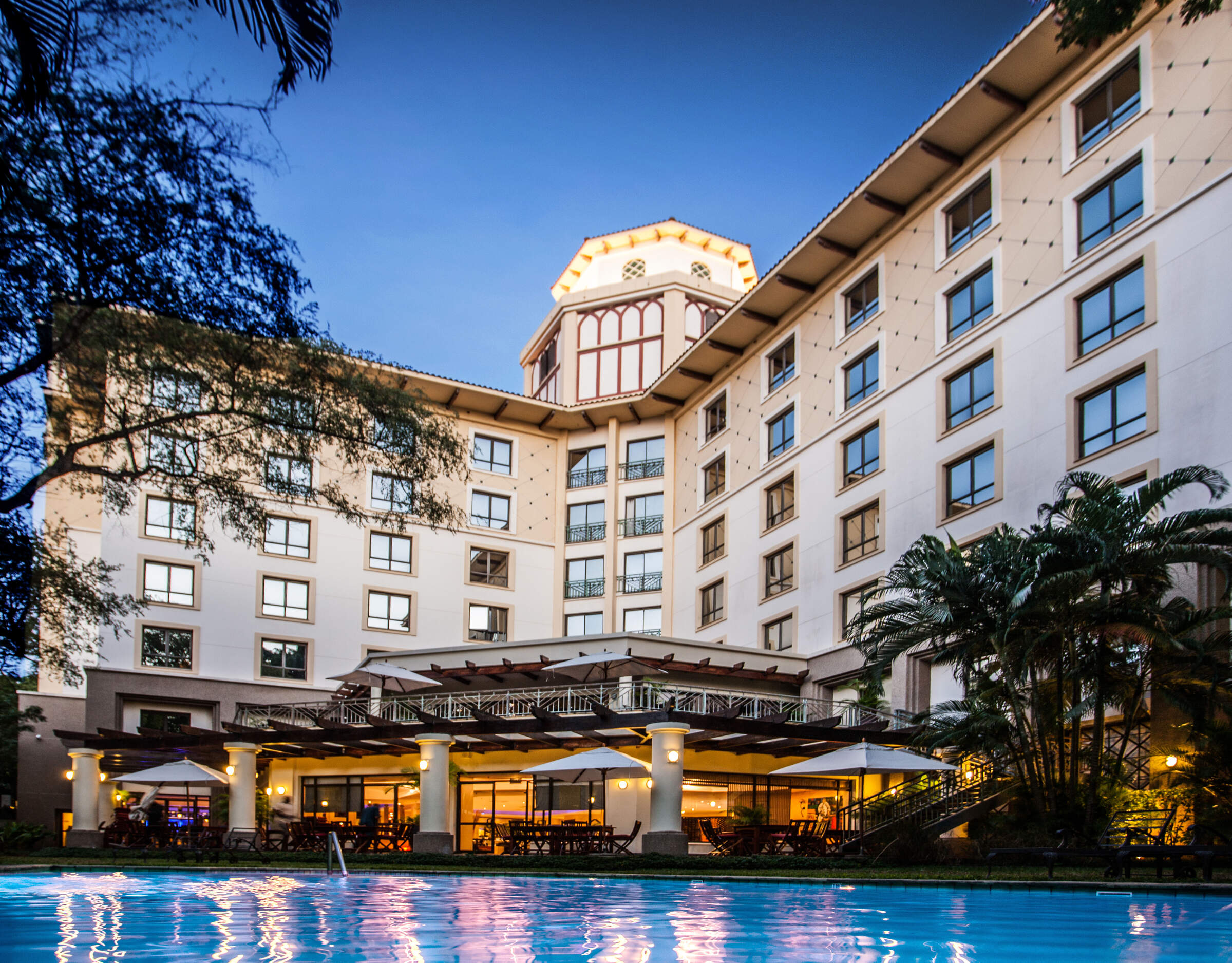 Southern Sun Dar
"very good base for a southern Tanzania safari"
1 night
Arrived 14 Jul 2010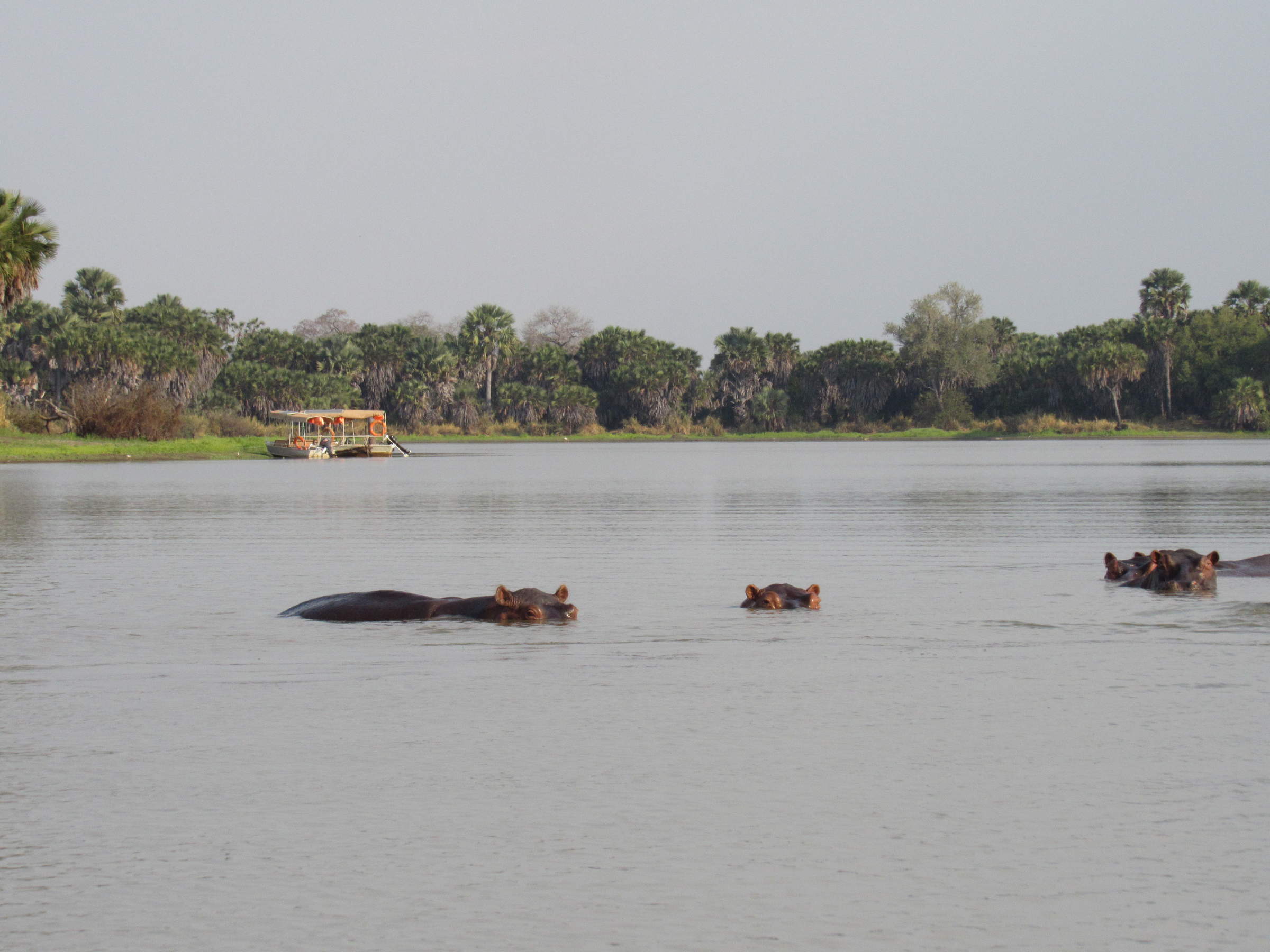 Lake Manze Adventure Camp
"Great start to a superb two-centre safari"
4 nights
Arrived 15 Jul 2010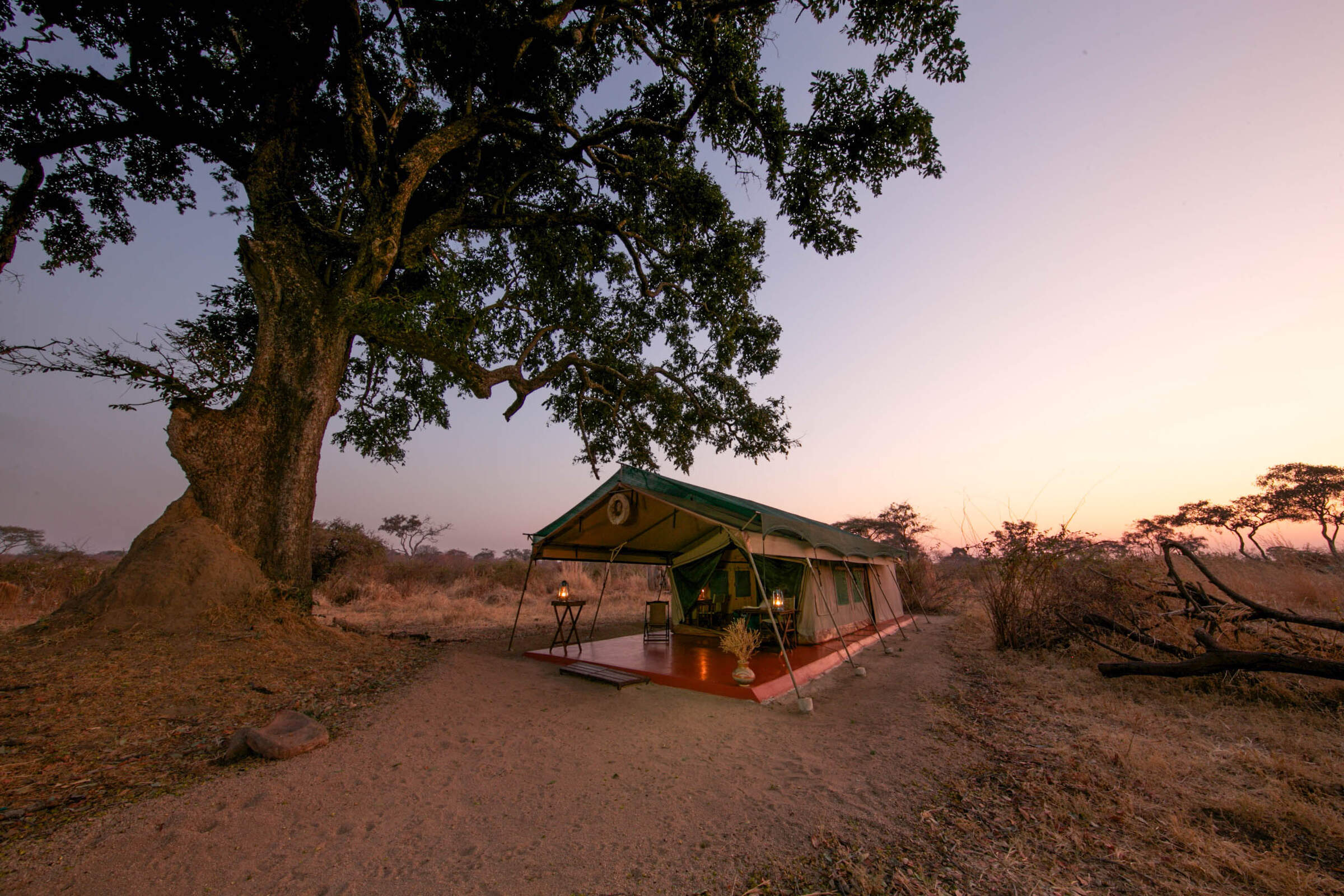 Mdonya Old River Camp
"quite different to Manze but equally supeb"
3 nights
Arrived 19 Jul 2010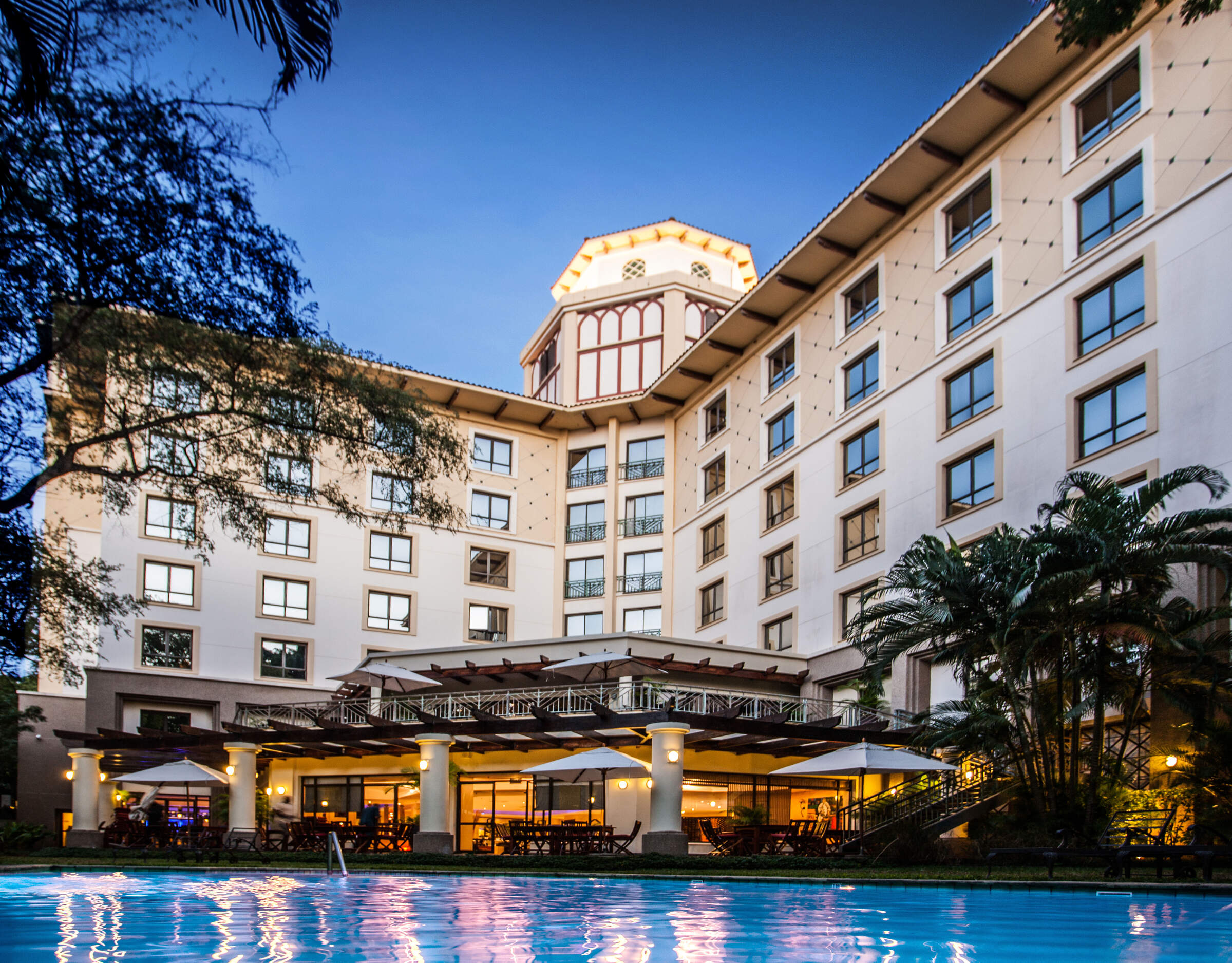 Southern Sun Dar
"a genuine 'welcome back'"
1 night
Arrived 22 Jul 2010