Travel reviews by Ms M-E from Nevada
Trip to Namibia and Botswana
Botswana and 1 other country between 14 May 2011 and 29 May 2011
"Our trip was wonderful - we enjoyed it very much. The information Maruska provided when we were initially planning the trip helped to arrange a trip that suited our interests and desires. We believe the initial phone conversation was essential to the process, as Maruska was able to find out what we were hoping to do, and she knew the right questions to ask in order to better understand what we were looking for (both in terms of what we wanted to see and do, and what was most important to us.) Once she understood that seeing different habitats and wildlife, with good guides, were our priorities, she was able to suggest camps to fulfill these priorities.

Maruska also understood that luxury accommodation and gourmet food were not important to us; we just wanted comfortable, safe accommodation (though we found all our accommodations and food great). Our discussions with Maruska helped tremendouly, since we were not familiar with the camps in Botswana and how it all works (camps, activities, transport).

Also, her extensive knowledge of Namibia assisted us in deciding exactly what we wanted to do there and how we could do it. We really appreciated her knowlegde of both the regions and activities, and the practical knowledge of what was possible (e.g., roads, distances, driving times, etc.). Everything worked out extremely well.

I have one additional comment regarding the camps in Botswana. We really enjoyed Mapula Lodge, which was very relaxed and did not have so many guests. Our stay at Mapula was very special, even though we saw more game at the other two lodges. Although we enjoyed all three camps, the atmosphere at Mapula was most appealing to us, as we really like to take our time watching the wildlife, not rushing from one animal to another.

We realize every visit is probably different, and we were lucky to be at Mapula with only two other guests. But one thing we would definitely look for in the future (after having experienced the camps), is camps that have no more than four guests in a vehicle. It is just a much better experience to drive through the habitats and see the animals with only two or four guests in the vehicle. Luckily, we only had two game drives with six guests - but those two drives were not nearly as enjoyable as the others. With six guests, there was a lot more talking, and it was hard to appreciate the sounds of the animals and the land, sounds that enhanced the amazing things we saw.

Suggestions to help us improve our trips or our service:
I only have one suggestion. We never received our final documents (including map and luggage tags) by mail. Although this did not affect our trip, since Maruska e-mailed all the necessary documents, it might help to send the final document package by special post (with some sort of tracking) rather that just by regular mail. One other idea is that the final document package could have been sent again by fast post when we still had not received the package 10 days before departure. As I mentioned, it did not affect our satisfaction with the trip, and Wilderness Safaris at Windhoek airport had a map of Namibia ready for us when we arrived.

Thank you for a great trip!"
Arranged By Maruska AdyeRowe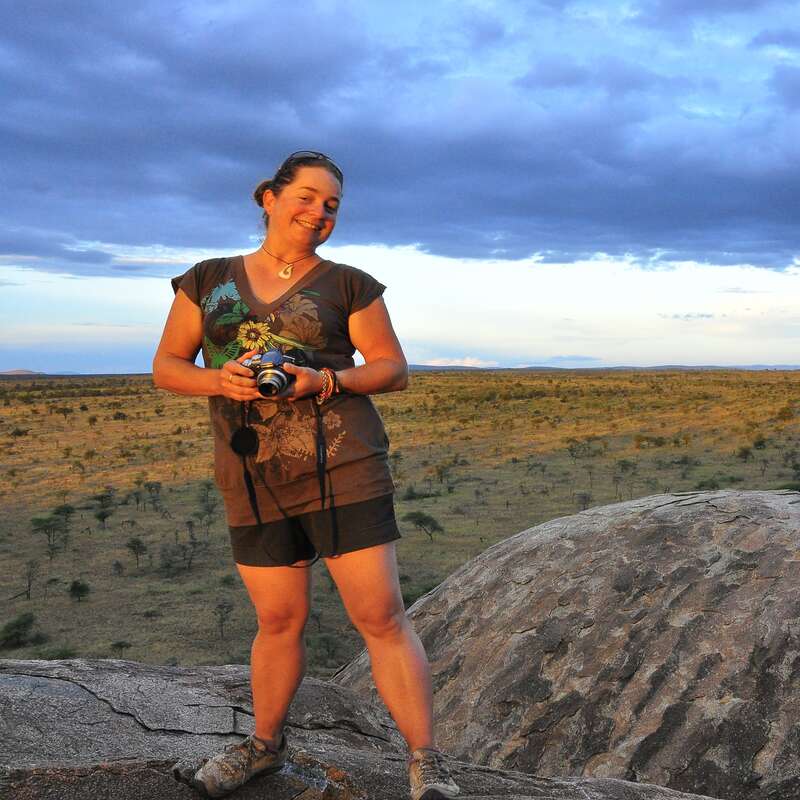 ---

City Lodge OR Tambo
"Overnight before flight to Namibia"
1 night
Arrived 14 May 2011
Lodge not featured by Expert Africa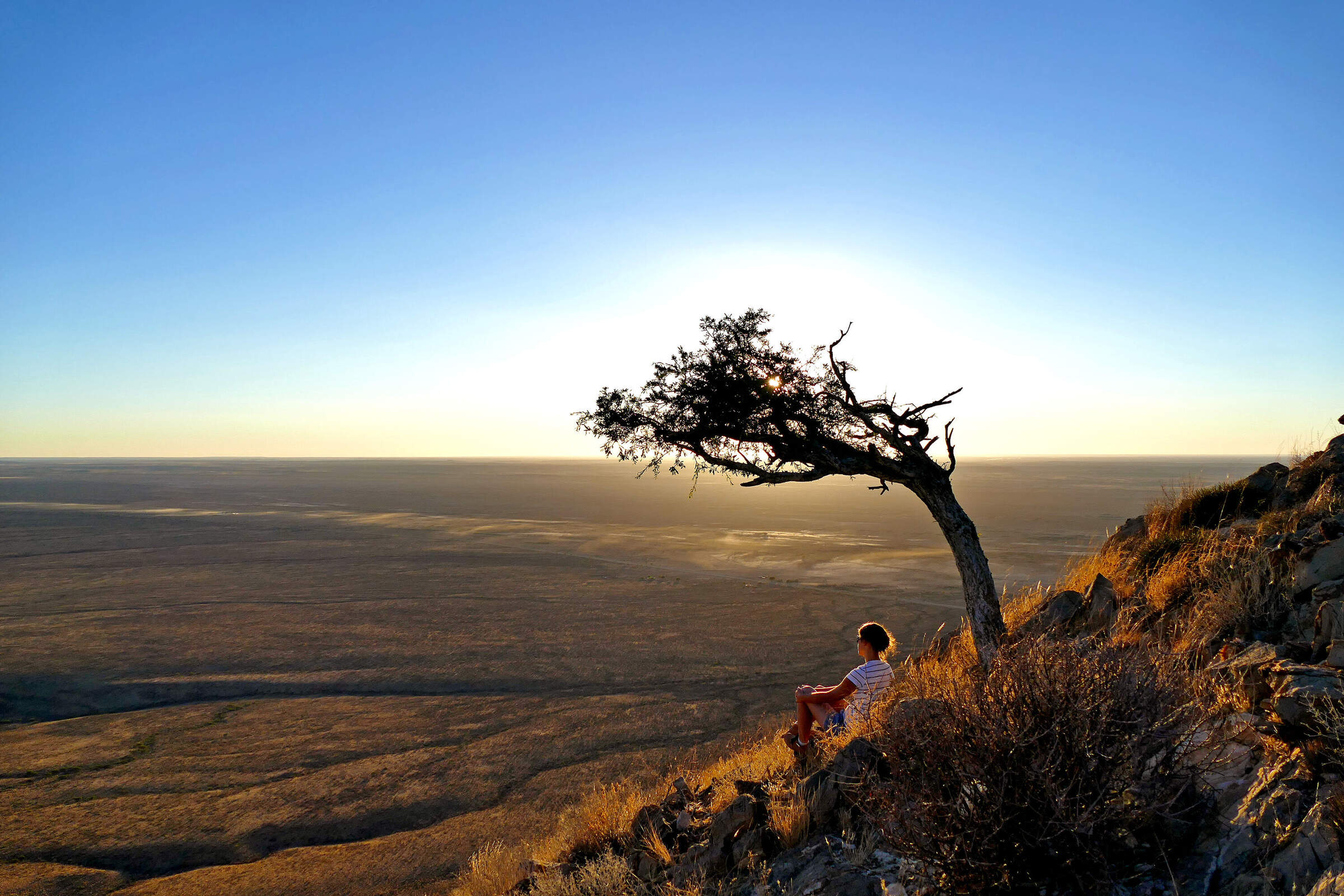 BullsPort Lodge and Farm
"Great Stay at Bullsport Guest Farm"
4 nights
Arrived 15 May 2011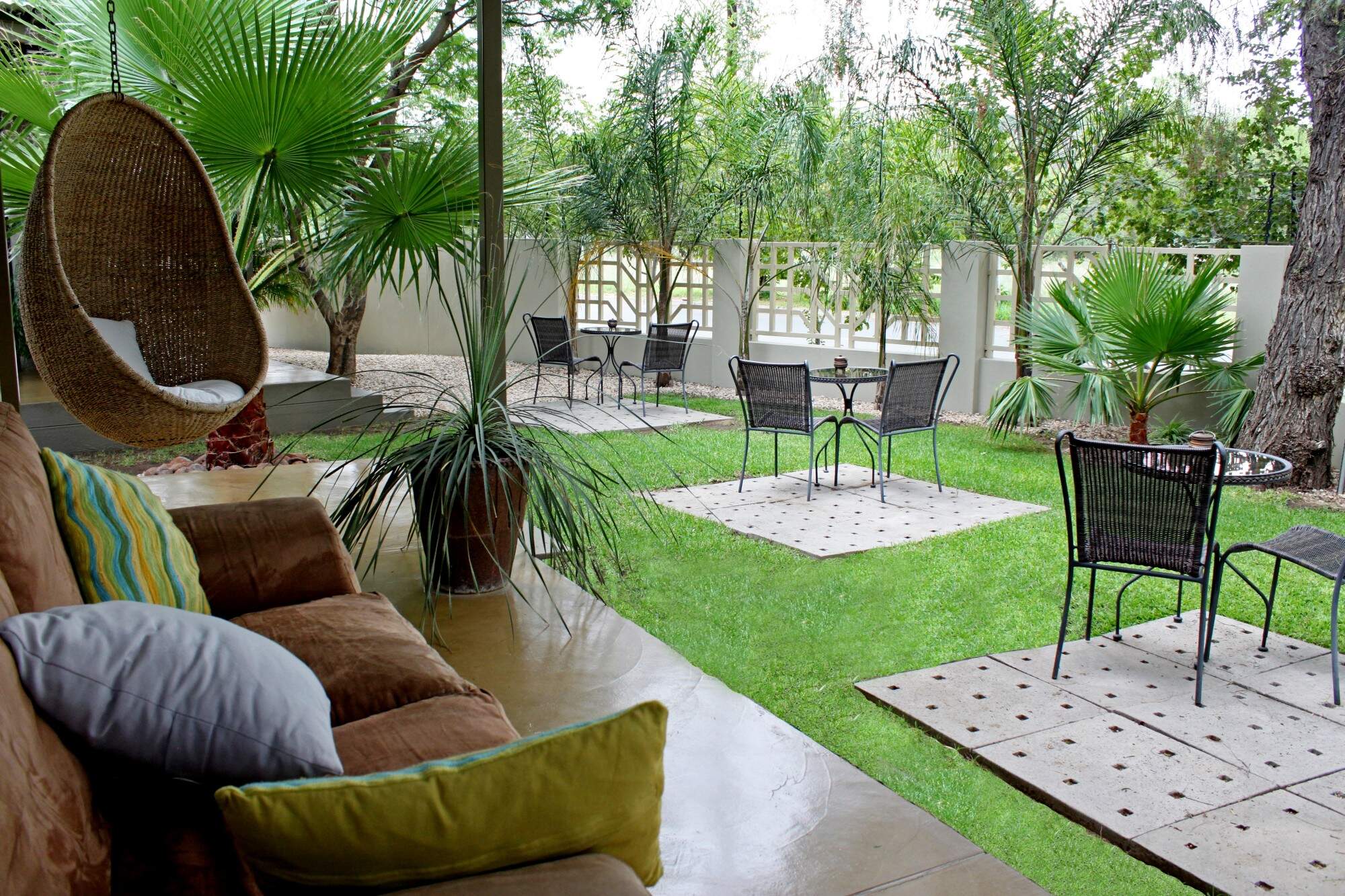 Elegant Guesthouse
"Overnight - Windhoek's The Elegant Guesthouse"
1 night
Arrived 19 May 2011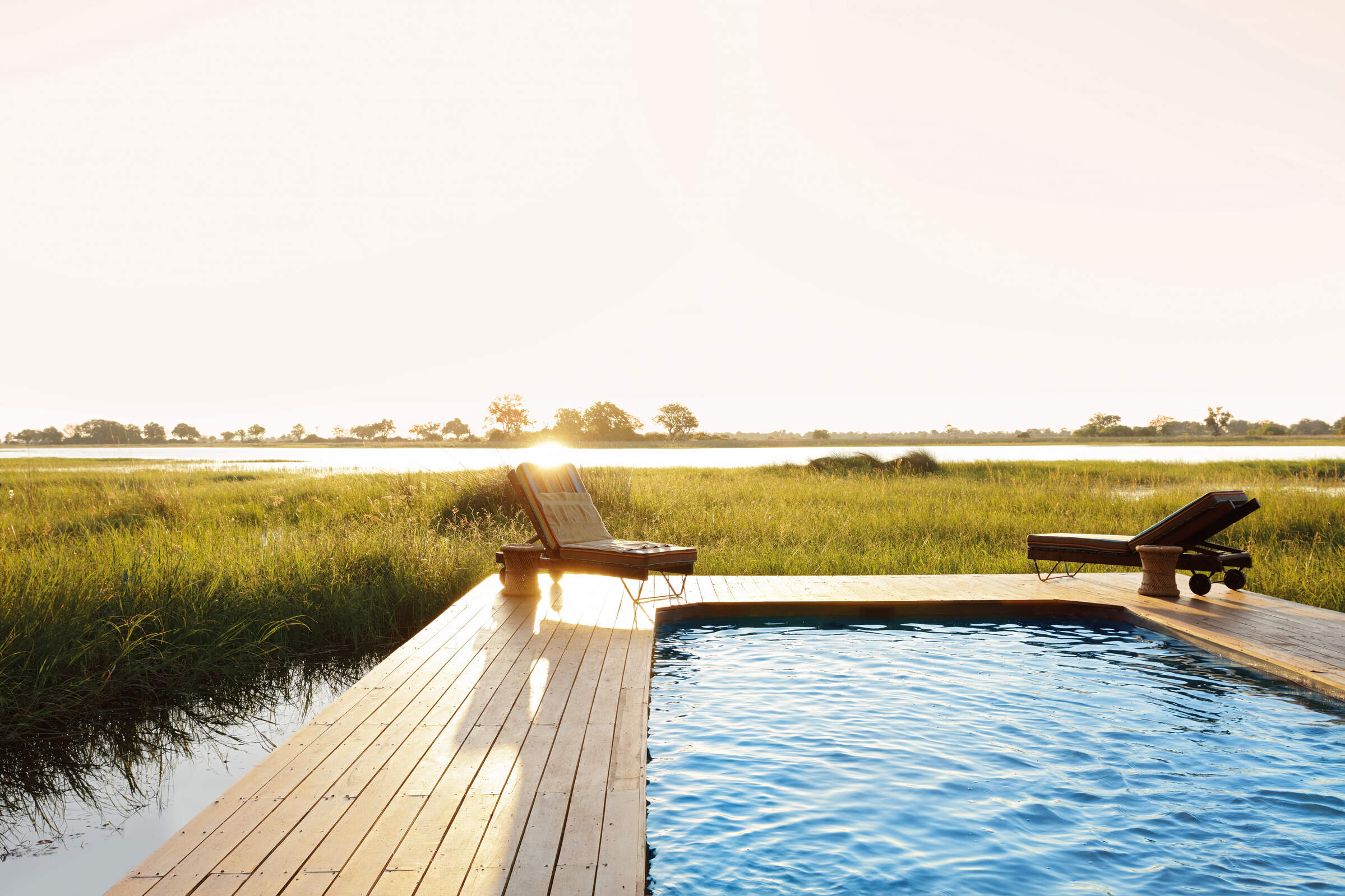 Mapula Lodge
"Wonderful Stay at Mapula Lodge"
4 nights
Arrived 20 May 2011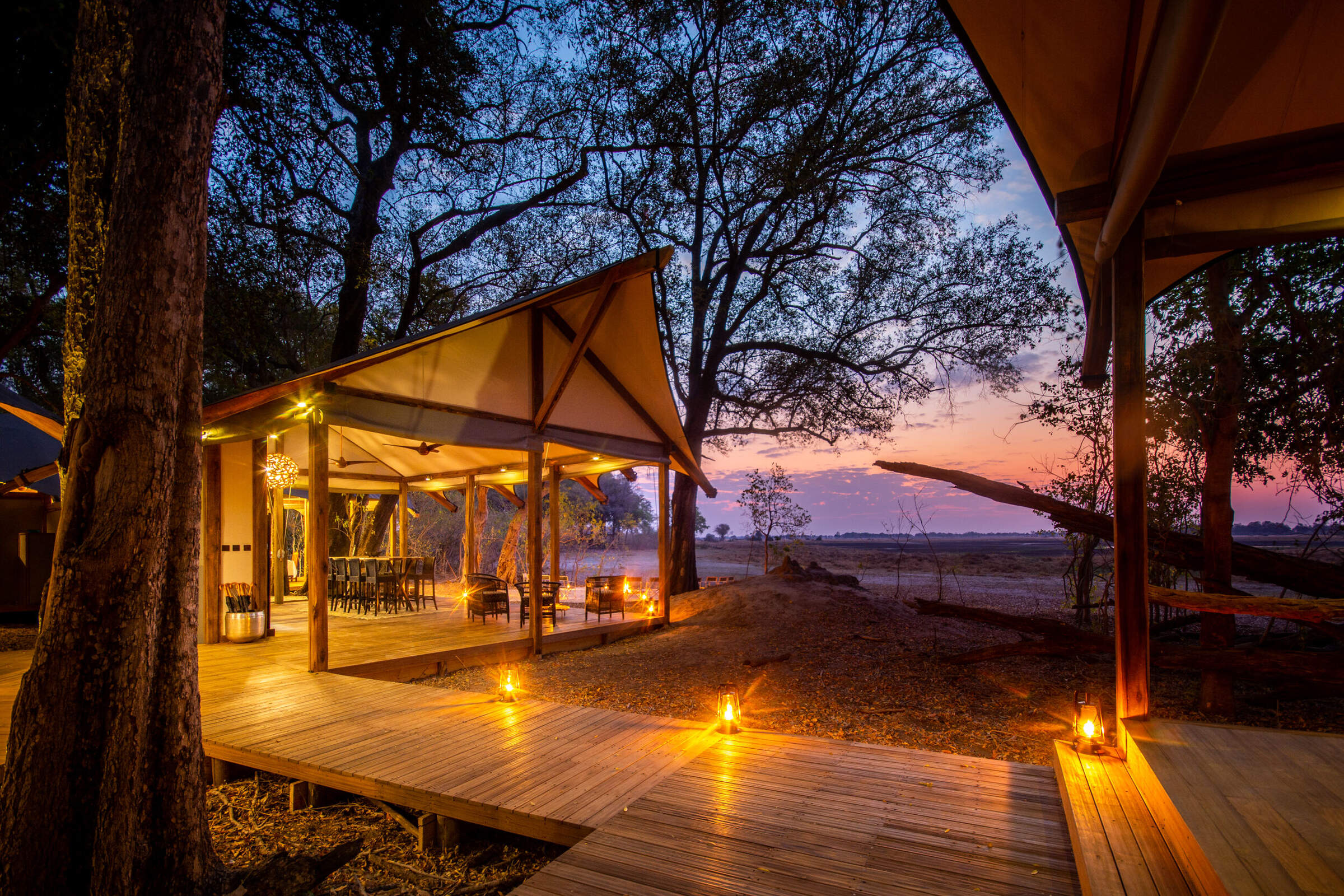 Kwara Camp
"Great Game Viewing at Kwara Camp"
2 nights
Arrived 24 May 2011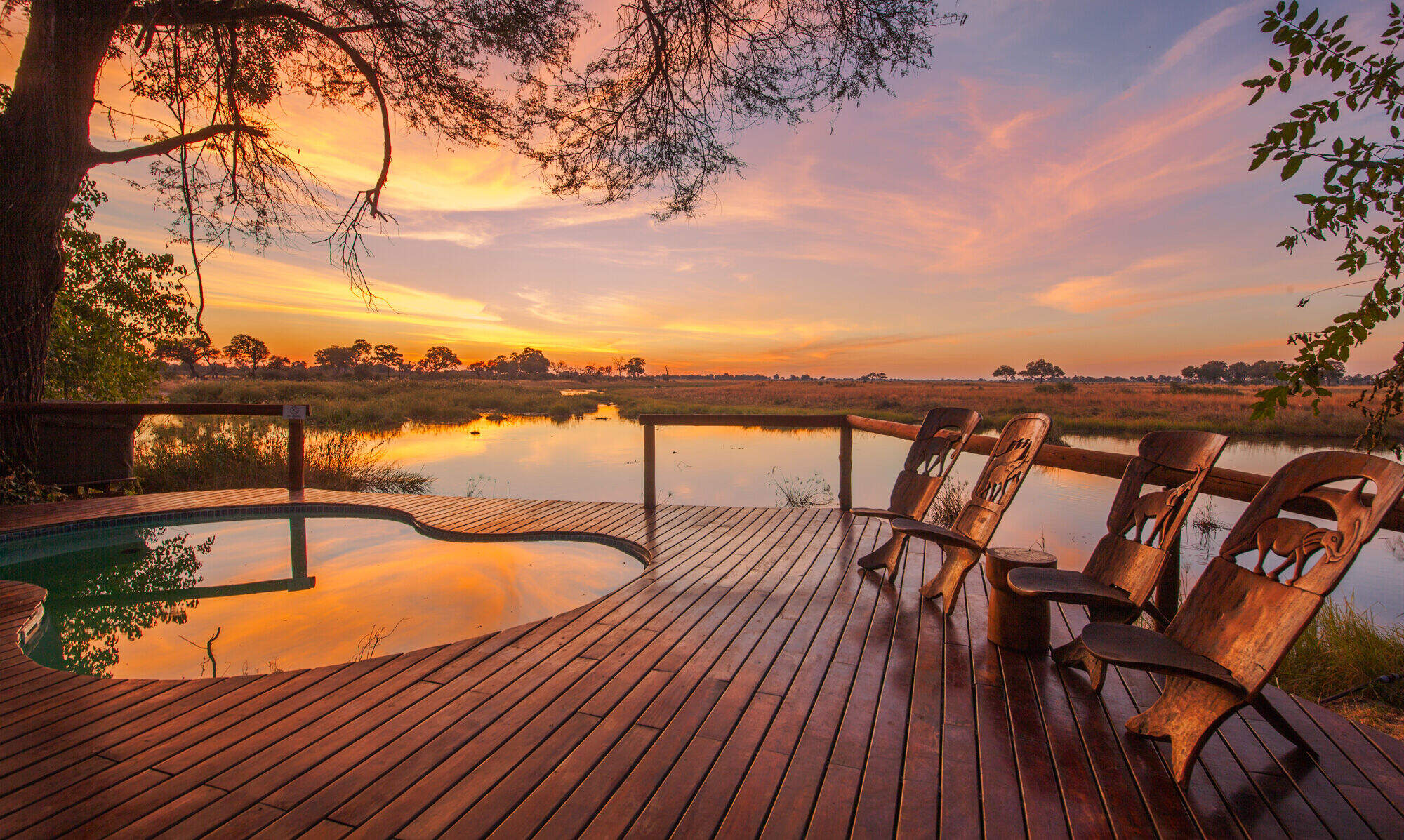 Lagoon Camp
"Interesting Stay at Lagoon Camp"
3 nights
Arrived 26 May 2011