Meerkats in South Africa
Living in sociable family groups – known as clans or mobs – meerkats are a highlight for many travellers. They are found throughout the Kalahari Desert, which includes a wide swathe of South Africa.
---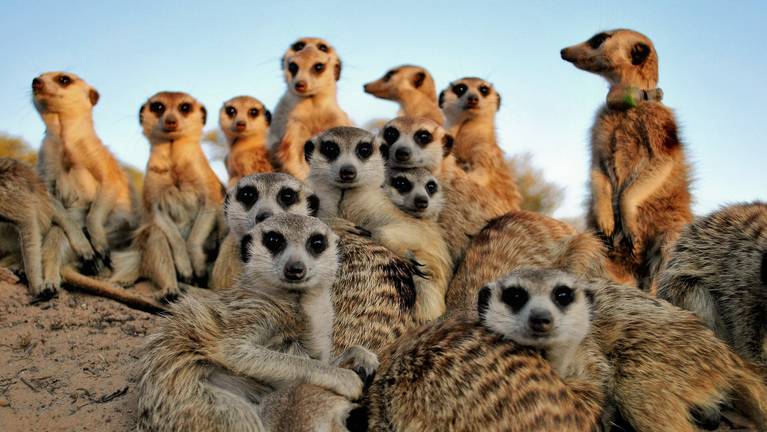 Quick facts about Meerkat
| | | | |
| --- | --- | --- | --- |
| Scientific name: | Suricata suricatta | Habitat: | Semi-arid desert |
| IUCN Status: | Least Concern | Weight: | 650g |
South Africa is home to the southern African meerkat, Suricata suricatta suricatta, one of Africa's three subspecies of meerkat . Although all the subspecies are somewhat similar in appearance, the southern African meerkat is characterised by its slim frame and long, slender tail.

Although these small desert-dwelling mammals are found throughout much of South Africa, they are most closely associated with areas of the Kalahari sandveld in the Northern Cape. Here the Kgalagadi Transfrontier Park, straddling the border between South Africa and Botswana, is one of the best places to look for meerkats. This large, semi-arid region provides an ideal habitat for meerkats to thrive.
1 year
REPRODUCTIVE MATURITY
South Africa's top camps for seeing meerkats
Based on 13 reports since June 2018, the camps below have the best chance of seeing meerkats. Simply follow the key below.
---
Where to see meerkats in South Africa
Meerkats are not endangered, but they are well camouflaged and hard to spot. To maximise your chances of seeing them, spend time in the Kalahari and consider visiting a habituated mob.
---
Top tips for viewing meerkats in South Africa
If wild meerkats are on your wishlist, then go for a long stay in the Kgalagadi Transfrontier Park. Meeerkat populations here are healthy and five nights or more should give a good chance of some sightings. Addo Elephant park also has plenty of meerkats, but the vegetation there is more dense, so it's less conducive to good sightings. To guarantee sightings, visit a habituated meerkat mob. Often you can get really close to these animals when photographing them at the burrow, following them as they forage and even acting as a vantage point for the mob's sentries to climb on. Several lodges offer meerkat experiences – for example The Motse in Tswalu Kalahari Private Game Reserve and around Oudtshoorn, in the Little Karoo, where several lodges offer meerkat excursions.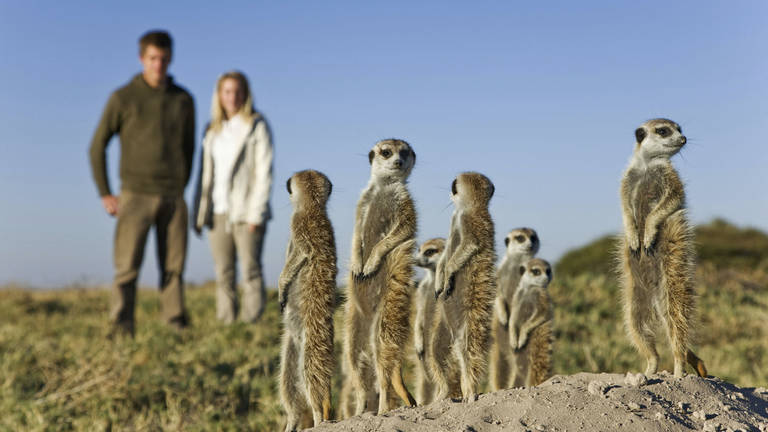 Holiday ideas to see meerkats in South Africa
These trip ideas include places that will give you a good chance of seeing meerkats in South Africa
---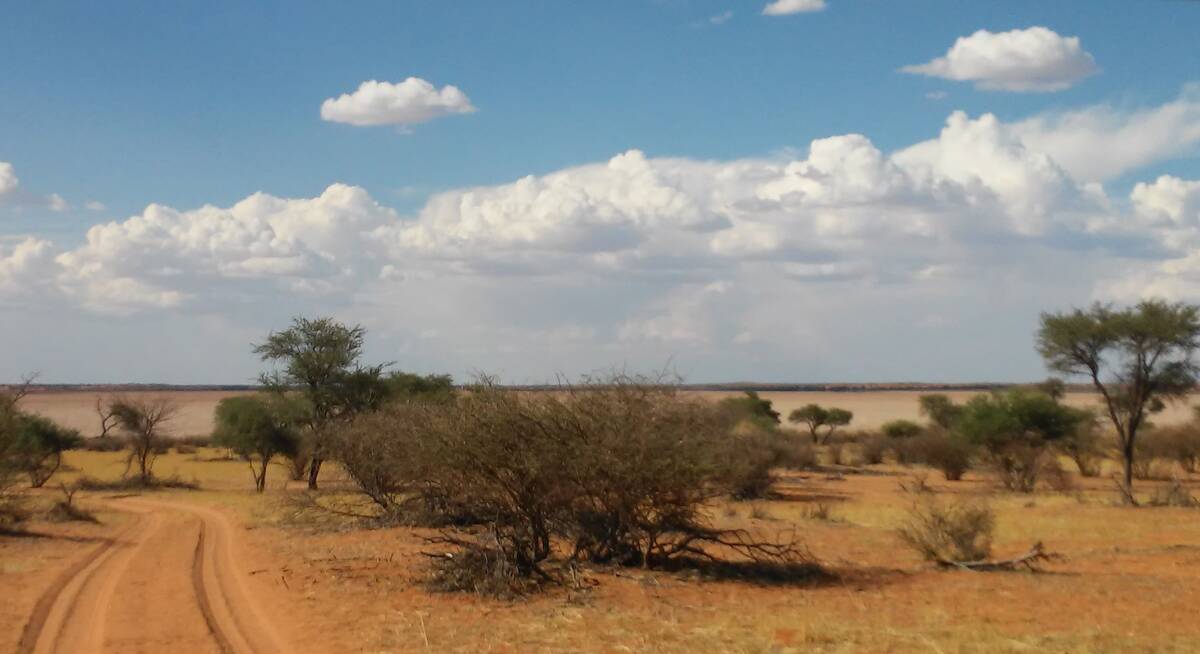 Ostrich Self-drive Safari
14 days • 9 locations
WINDHOEK AIRPORT TO WINDHOEK AIRPORT
Great value self-drive adventure through the epic desert landscapes of southern Namibia and South Africa's Kalahari, visiting highlights such as Fish River Canyon, the ghost towns of Lüderitz and Sossusvlei's dunes.
US$1,930 - US$2,730 per person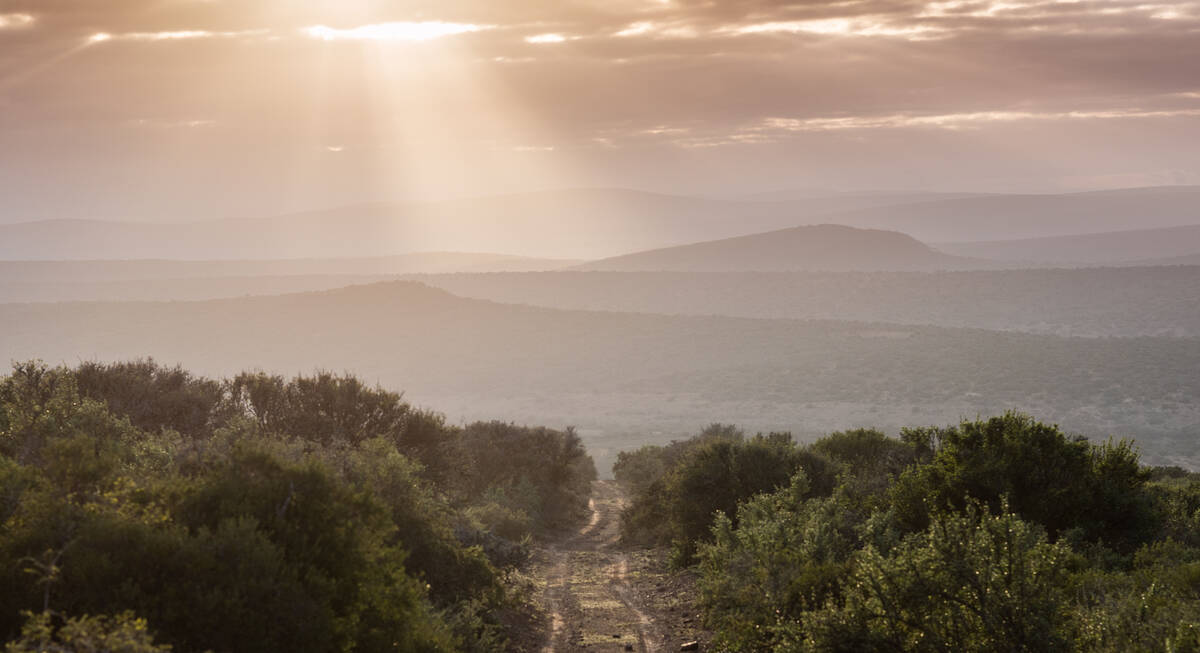 Kwandwe Self-drive Safari
3 days • 1 locations
PORT ELIZABETH AIRPORT TO PORT ELIZABETH AIRPORT
An elegantly stylish lodge that is well suited to families, Kwandwe offers a range of safari activities and the chance to sight all of the "Big 5" during exploration of the Eastern Cape.
US$2,420 - US$4,000 per person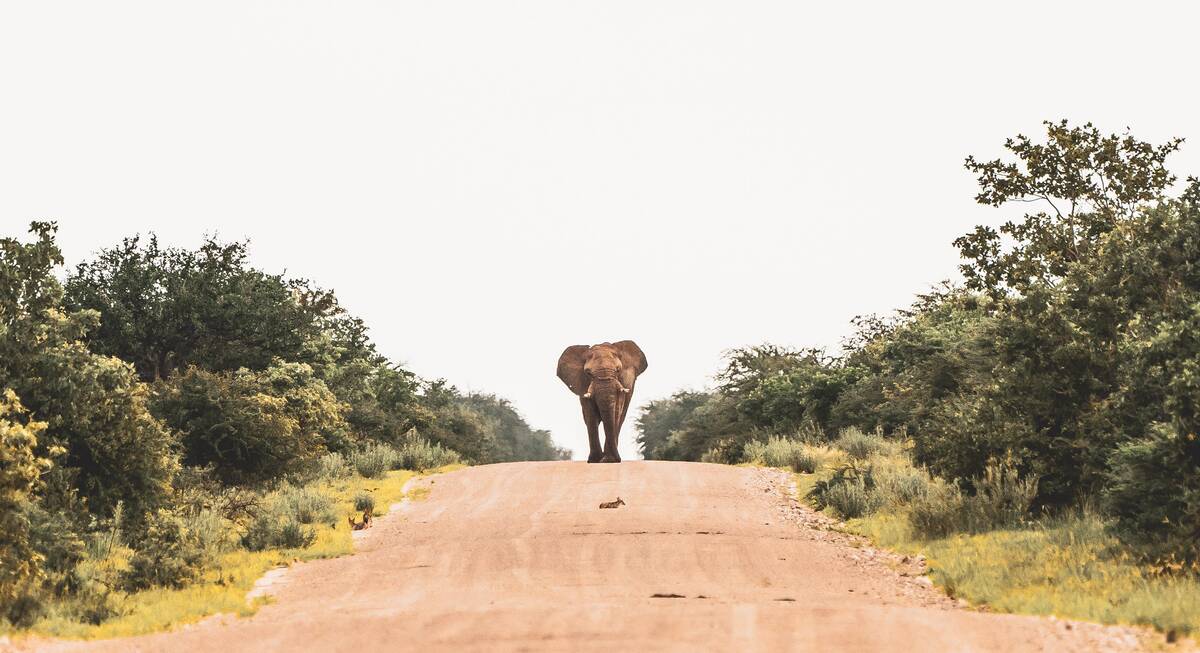 Black Wildebeest Self-drive Safari
19 days • 10 locations
CAPE TOWN AIRPORT TO WINDHOEK AIRPORT
Journey from South Africa's cosmopolitan Cape Town to central Namibia's Okonjima Nature Reserve during this self-driven safari. The route passes through a stunning variety of landscapes, offering access to this beautiful continent's rich diversity.
US$3,180 - US$3,650 per person

Our top destinations for meerkats
Read tips for spotting meerkats in these countries and the best camps and lodges for sightings
---