Where to see White Rhino in Zimbabwe
The white rhino is the largest and most numerous of the world's five rhinoceros species. More visible and approachable than the black rhino, it survives today thanks to over a century of intensive conservation.
---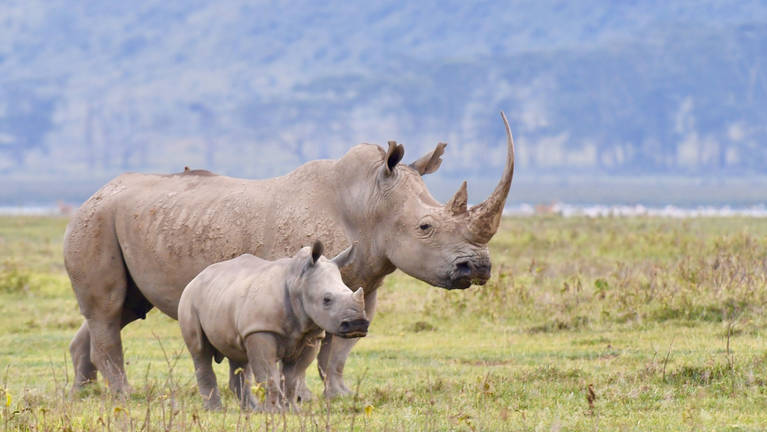 Quick facts about White Rhino
| | | | |
| --- | --- | --- | --- |
| Scientific name: | Ceratotherium simum | Habitat: | Woodland savannah |
| IUCN status: | Near Threatened | Adult weight: | 1,800–2,700kg |
The white rhino is the world's largest land animal after the elephants and, on average, nearly twice the weight of the black rhino. 'White' does not describe its colour, which is grey, but may derive from the Dutch word wijd and refer to its 'wide' mouth – an adaptation for grazing.

Other features that distinguish it from the black rhino include a huge head, invariably held low, a humped shoulder and a fin-like ridge on the spine. White rhinos form small groups of females and young that graze regular 'lawns'.

Adult bulls are solitary, and mark their territories using large dung middens. Female produce a single calf, born without a horn, roughly every three years.
---
±18,000
Population (IUCN, 2018)
The top camps for seeing white rhino in Zimbabwe
Based on 18 reports by our travellers since Aug 2018, visitors at these camps in Zimbabwe have the best chances of sighting white rhino .
---
Where to see white rhinos in Africa
The vast majority of white rhinos are in southern Africa – notably South Africa, both in national parks and private reserves. Reasonably approachable by vehicle, they may also be tracked on foot.
---
Top tips for viewing white rhinos
All today's white rhinos trace their origins to South Africa's KwaZulu-Natal, the final retreat of the species by 1900. The reserves here, together with the Kruger Park, still support most of today's population, but the species has also been reintroduced to selected reserves in Botswana, Namibia, Zimbabwe, Eswatini and Kenya.

Wherever white rhinos occur, conservationists maintain tight security against the ongoing poaching threat. Good viewing is typically around waterholes, where the animals drink daily, or at mud wallows, where they cool off during the midday heat.

This species is reasonably docile and more tolerant than black rhino of vehicles. Guided walking trails also offer thrilling encounters and allow you to explore rhino terrain, with its rubbing posts, wallows, dung middens and other tell-tale signs.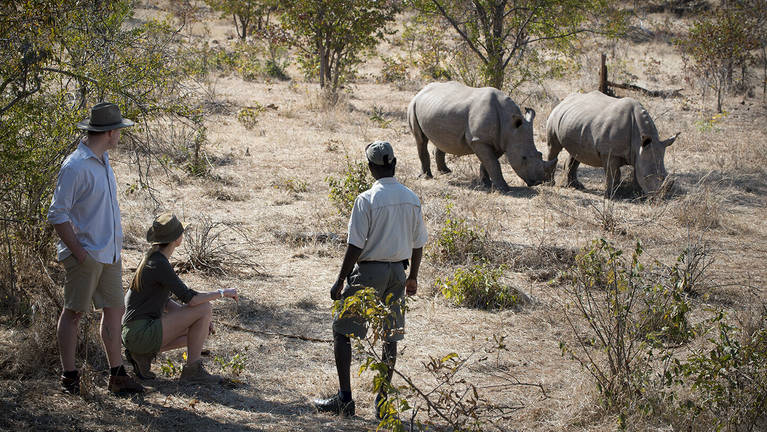 Our best Zimbabwe holidays for white rhino sightings
Based on our travellers' reports, these ideas for Zimbabwe safaris are likely to give the best white rhino sightings
---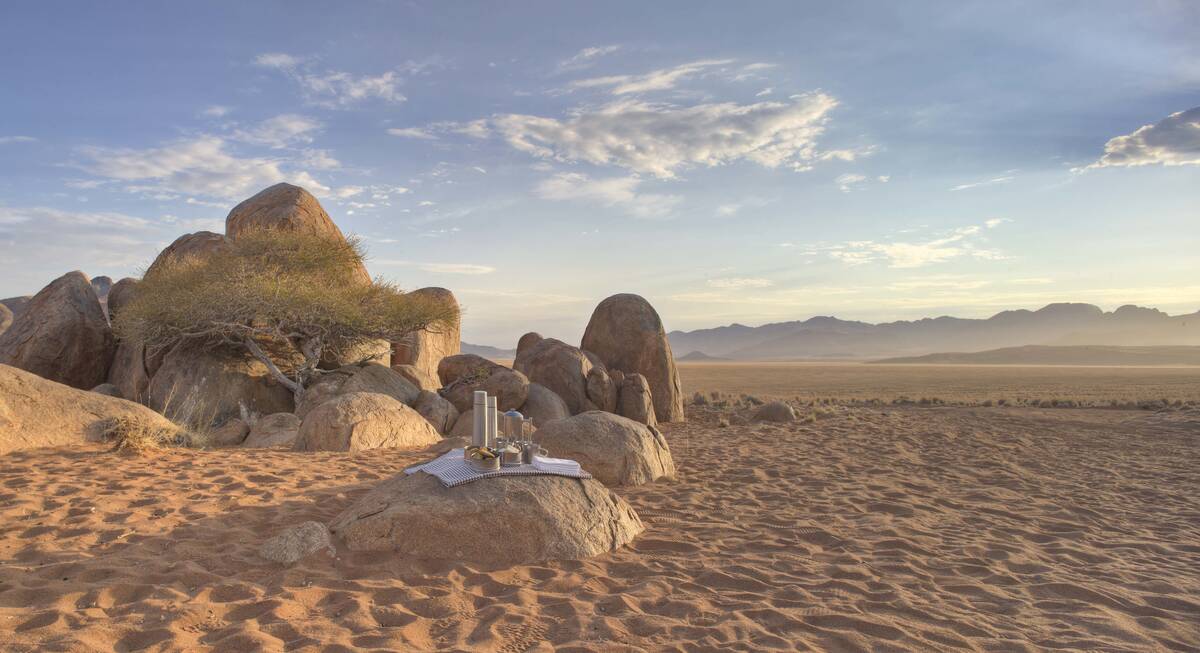 Black-footed Cat Safari
14 days • 6 locations
WINDHOEK AIRPORT TO VICTORIA FALLS AIRPORT
Three of southern Africa's iconic destinations combined into a fascinating trip. Explore the Namib, the world's oldest desert; safari in the Okavango Delta; and gaze in wonder at Zimbabwe's Victoria Falls.
US$13,550 - US$26,030 per person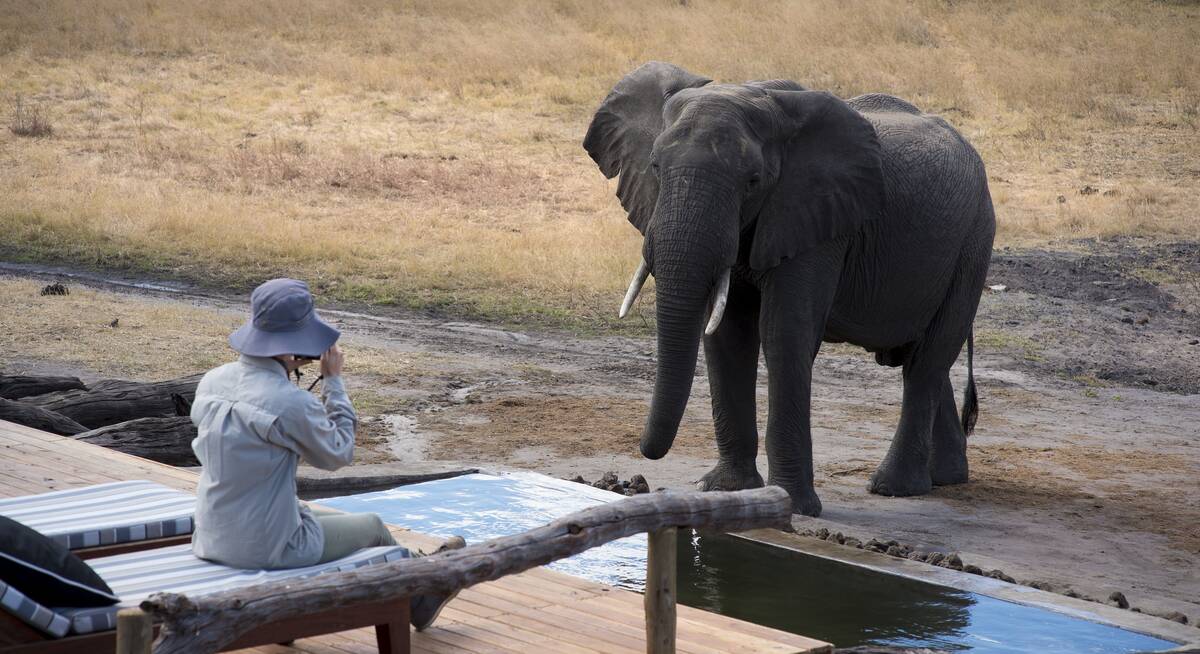 Ground Hornbill Safari
9 days • 3 locations
VICTORIA FALLS AIRPORT TO BULAWAYO AIRPORT
This Zimbabwean odyssey explores Hwange National Park from two small camps, renowned for their great guiding, before ending with insights into cultural history, a little luxury and first-class rhino tracking in the Matobo Hills.
US$4,940 - US$7,520 per person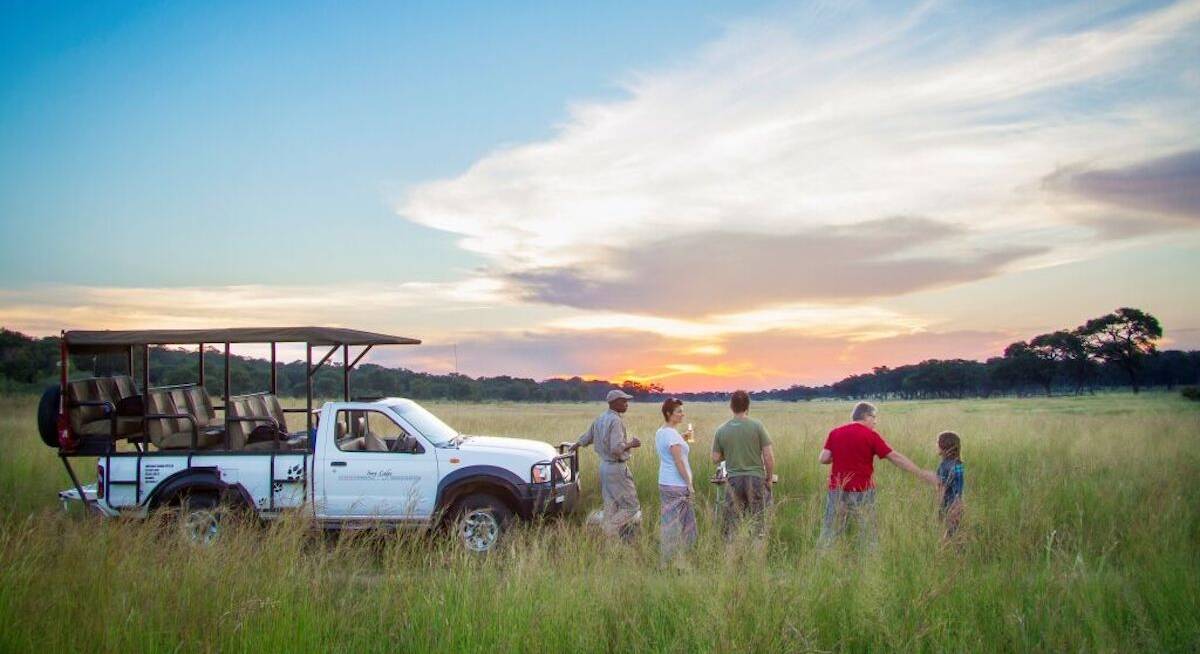 Klipspringer Safari
8 days • 3 locations
VICTORIA FALLS AIRPORT TO BULAWAYO AIRPORT
An outstanding-value Zimbabwe safari exploring Victoria Falls and two contrasting locations in western Zimbabwe – Hwange and the Matobo Hills – giving you a real feel for Zimbabwe, its people and wildlife.
US$2,770 - US$3,320 per person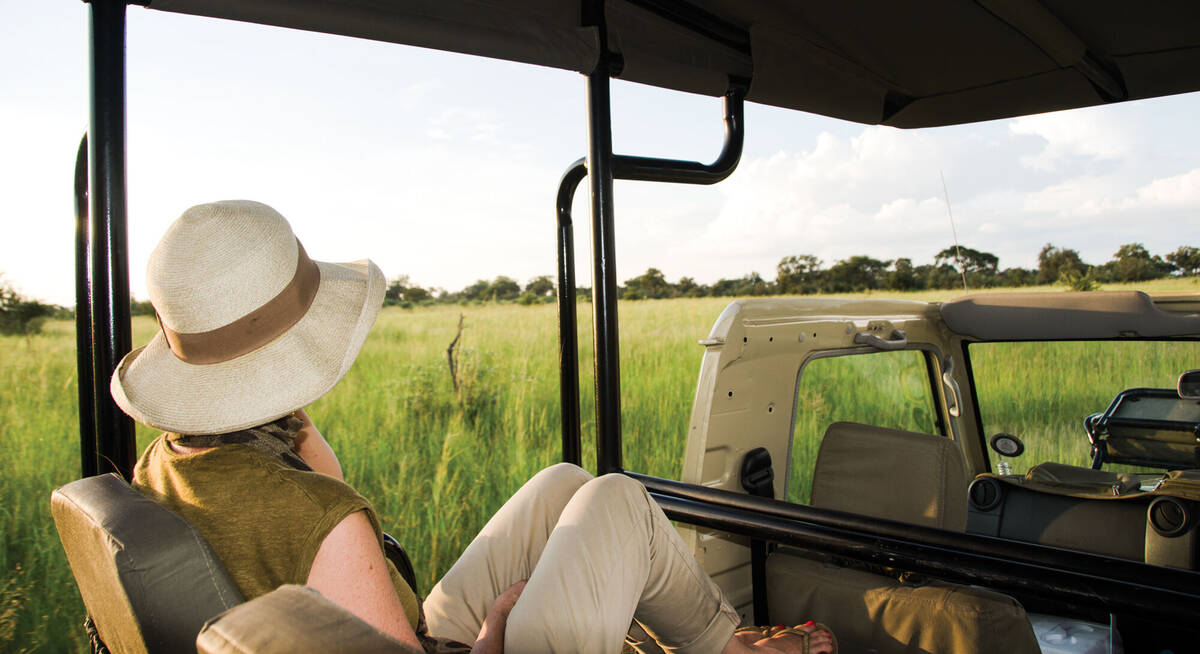 Rock Hare Self-drive Safari
20 days • 12 locations
WINDHOEK AIRPORT TO VICTORIA FALLS AIRPORT
An in-depth look at Namibia from the Namib Desert to the Caprivi, with additional stops in Botswana and Victoria Falls. This three-week adventure includes an unrivalled mix of environments and is great value.
US$5,100 - US$6,830 per person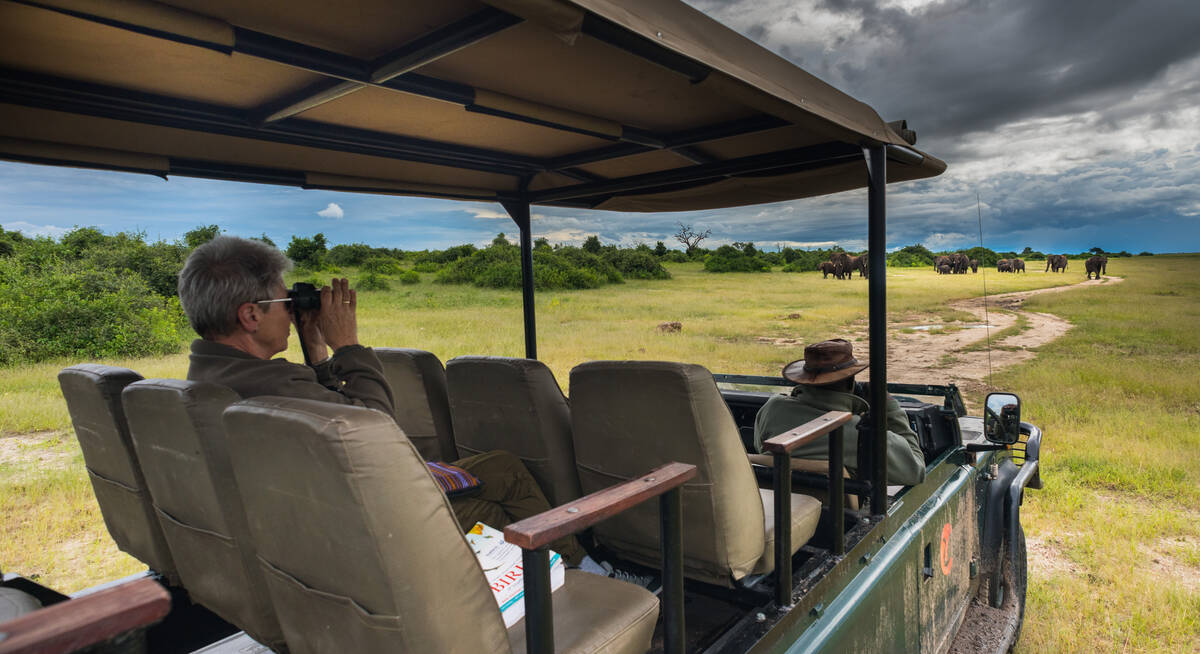 Pygmy Mouse Self-drive Safari
18 days • 10 locations
WINDHOEK AIRPORT TO VICTORIA FALLS AIRPORT
A truly epic southern African self-drive safari adventure from Namibia's mountains and deserts, along the lush Caprivi Strip to Botswana and Victoria Falls in Zimbabwe, staying at luxury lodges throughout.
US$5,020 - US$7,340 per person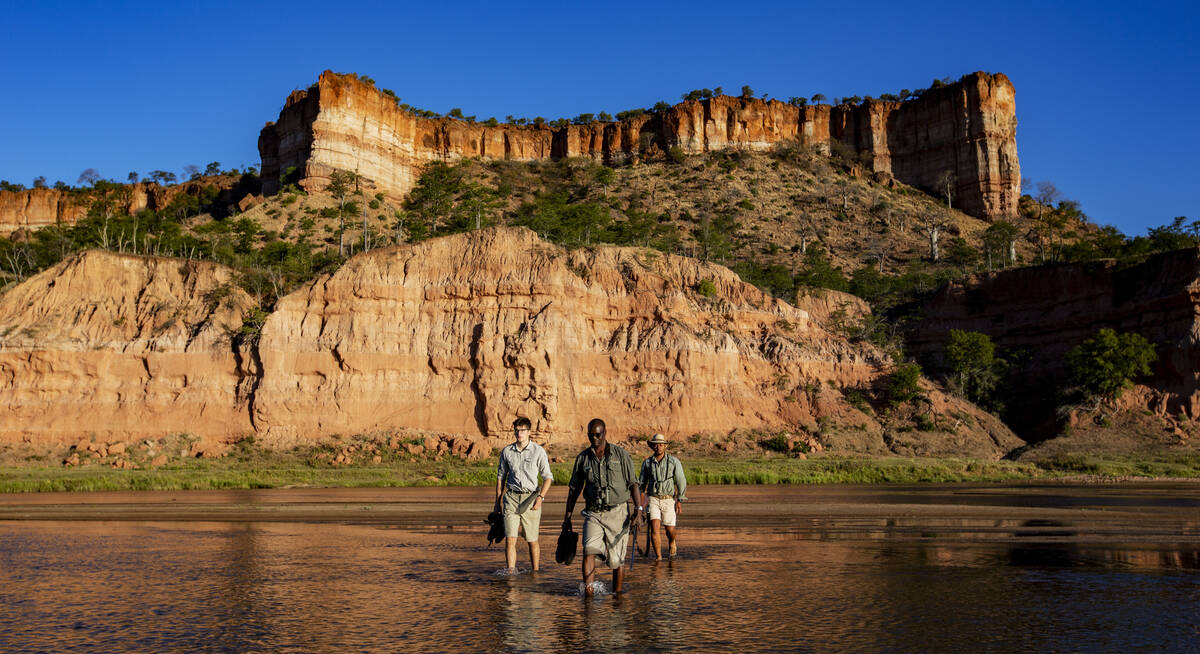 Bat Hawk Safari
7 days • 2 locations
HARARE AIRPORT TO JOHANNESBURG AIRPORT
Explore two areas revered by safari enthusiasts with some of Africa's best walking and some superb guiding – even by Zimbabwe's high standards – for a varied and wonderfully immersive wilderness experience.
US$7,160 - US$8,880 per person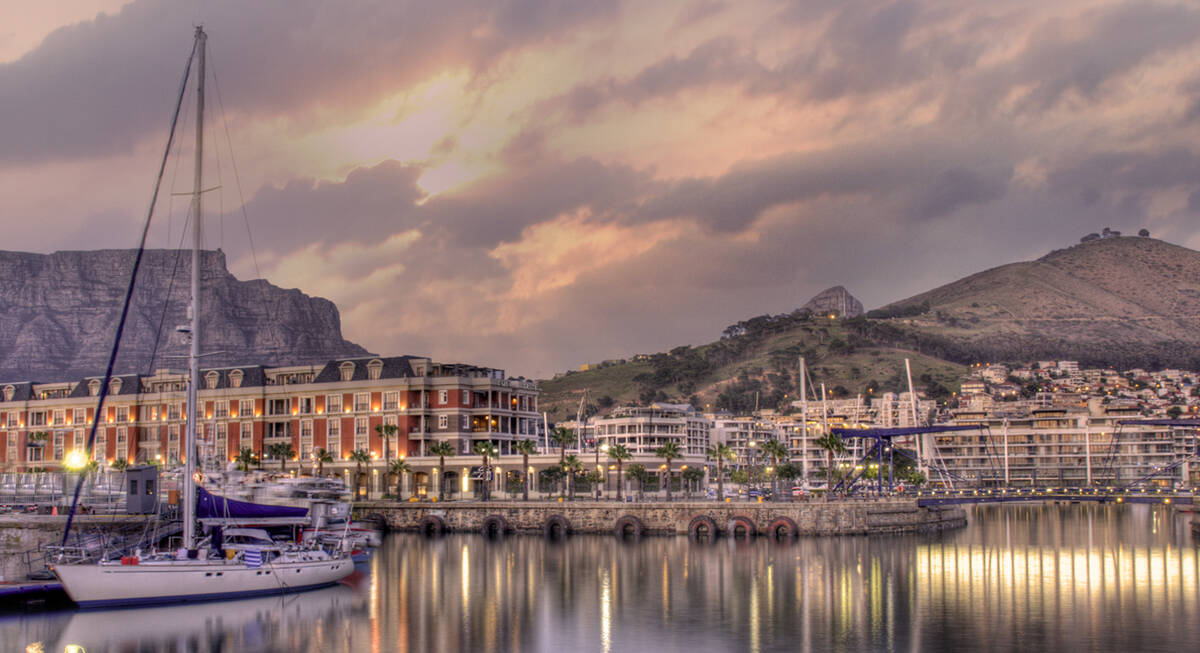 Leopard Safari
13 days • 4 locations
VICTORIA FALLS AIRPORT TO CAPE TOWN AIRPORT
Victoria Falls, Botswana and Cape Town – a classic southern African itinerary combining luxury, wilderness, safari and culture. We can't think of a better way to spend two weeks.
US$8,660 - US$12,550 per person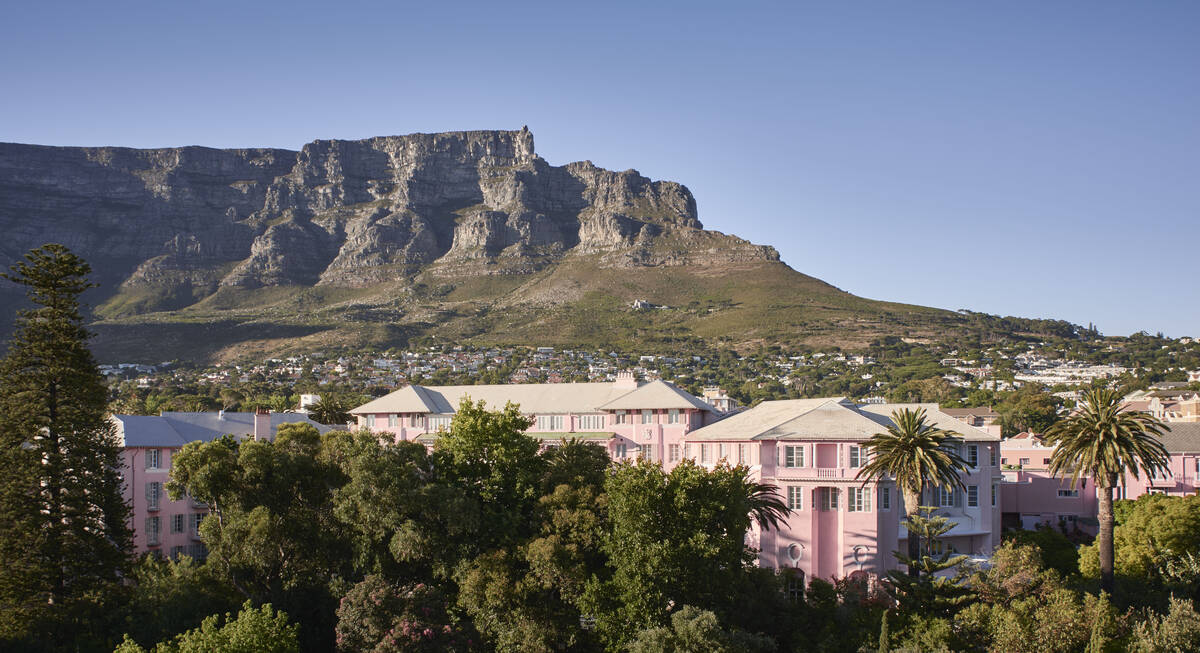 The Highlights of Africa
17 days • 7 locations
CAPE TOWN AIRPORT TO KIGALI AIRPORT
An epic adventure taking in some of Africa's most incredible sights and wildlife experiences, from Cape Town to the Okavango Delta, Victoria Falls, the Maasai Mara and an encounter with mountain gorillas.
US$13,280 - US$17,300 per person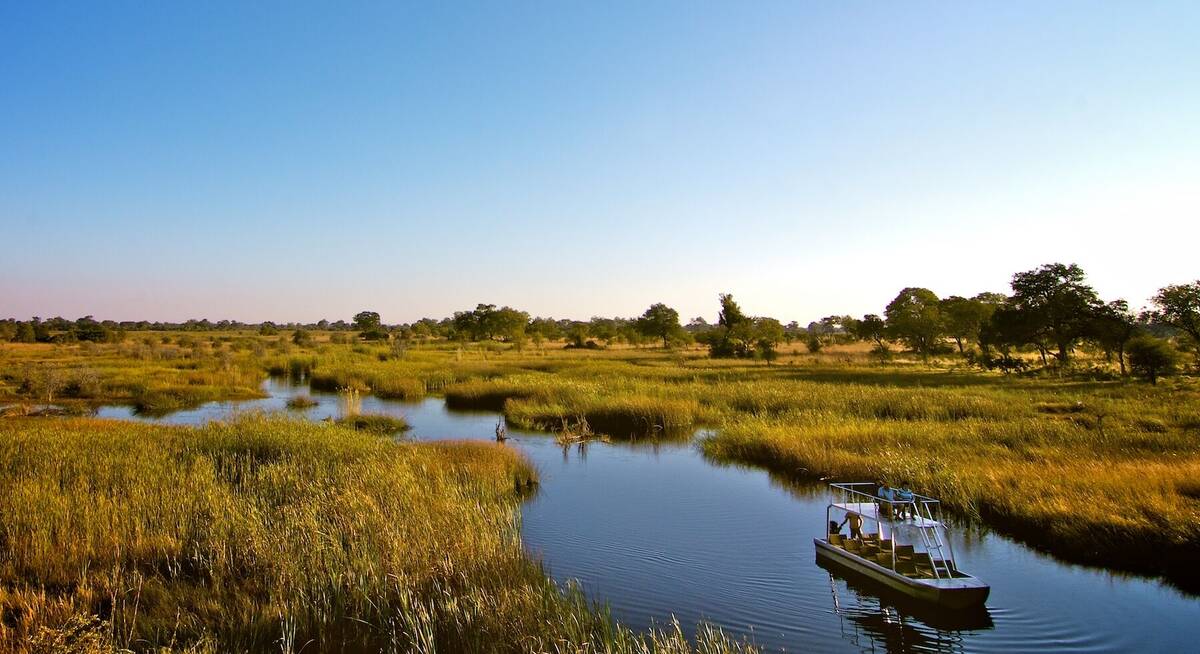 Sable Self-drive Safari
12 days • 7 locations
WINDHOEK AIRPORT TO VICTORIA FALLS AIRPORT
A great-value southern African self-drive adventure from Namibia along the Caprivi Strip to Botswana and Zimbabwe, combining other-worldly landscapes, unforgettable wildlife spectacles and rarely visited places, and ending at Victoria Falls.
US$3,090 - US$6,070 per person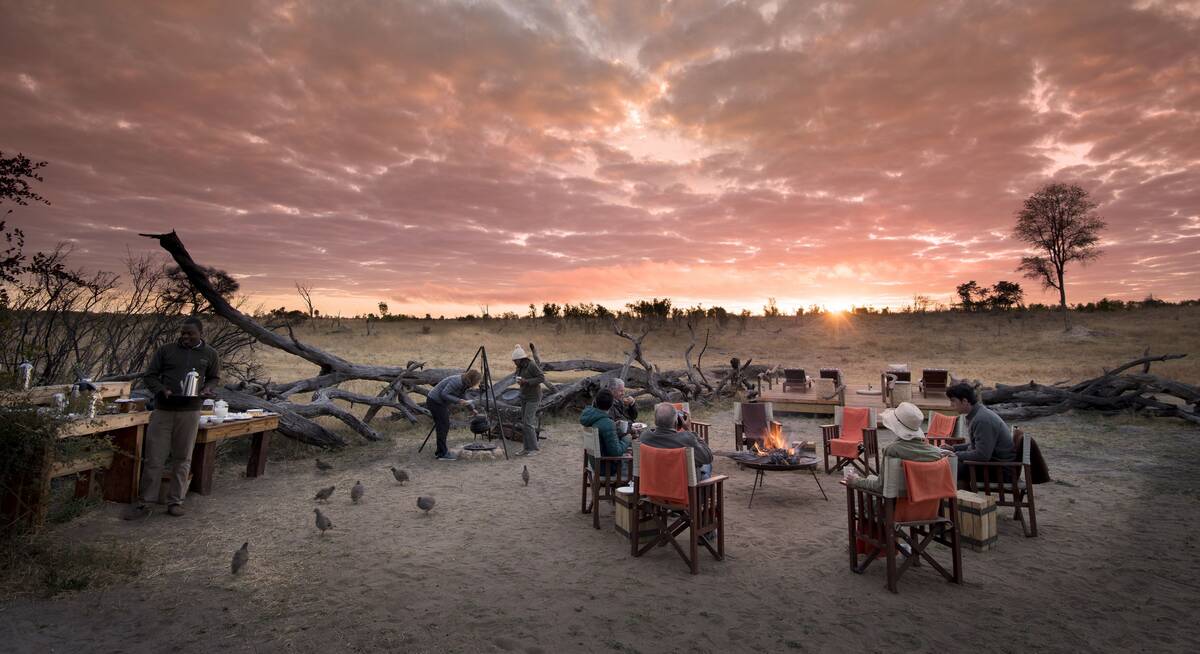 Great Egret Safari
12 days • 4 locations
MAUN AIRPORT TO VICTORIA FALLS AIRPORT
A wonderfully varied adventure to Botswana and Zimbabwe combining three fantastic safari areas, a luxury river cruise and the mighty Victoria Falls.
US$7,990 - US$13,750 per person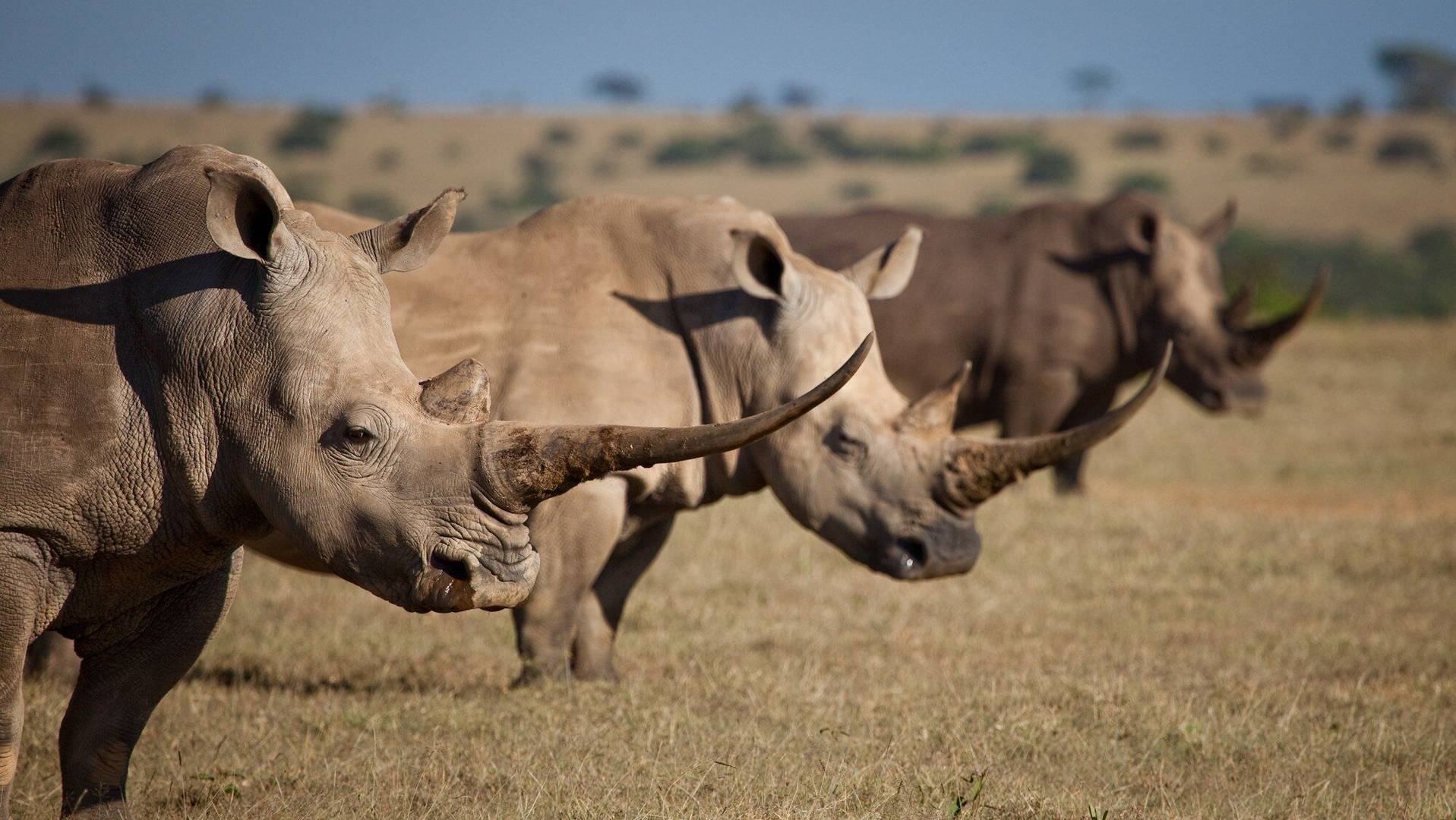 More information about white rhino in our other destinations
Click here for detailed information about white rhino in other countries, including the places for sighting white rhino .
---