Travel reviews by Mr & Mrs D from Wiltshire
Take care that you get what you want.
Botswana between 9 May 2013 and 25 May 2013
"There is no doubt that Botswana is truly an amazing experience. The wildlife is outstanding, the locations wild and remote, the camps are fantastic and it is a humbling experience to see the daily life and death struggles of animals trying to survive.

We travelled with Wilderness safaris - our second time - but I feel their objectives and ours were not entirely matched. I would take great care to ensure you get what you want.

A couple of minor gripes first. I know Expert Africa passed on our dietary (veggie) requirements but when we reached our first (not Wilderness) camp these were not quite correct. On passing back through Maun the next day we spoke to Wilderness direct and while these requirements reached the first camp they did not reach camps 2, 3 and 4. Camp 5 had them but I think only through the feedback given at camp 4. The camps mostly got it once told but on one transfer between camps we were given a meat sandwich on leaving and a meat salad on arriving.

As per my Khalahari Plains feedback there were flight problems and once delayed, because they have pre allocated your guide, activities did get very slightly compromised. This leads onto my major concern.

In the 2 years since our last visit the emphasis of Wilderness seems to have changed. They seem more focused on providing luxury rooms and slick appearances than on providing a true wilderness experience. Out of the 100 or so guests we met probably less than 10% were repeat visitors. They seem all out on attracting rich 1st time bucket list guests. The type of guests who are often more into the quality of the rooms and service rather than on the quality of the activities.

During our 15 days we spend 8 days in the company of very nice people who were on their first ever safari and at their first ever camp. This included the 3 days each at Little Vumbura and Chitabe.

The allocation of guests to guides is sorted before you get to camp. It needs to be more flexible. When we checked into Chitabe we had been 10 days on this trip (and 14 days on a previous). The camp management knew this. Yet they still put us with a couple of elderly sisters on their first ever camp. As much as they were very nice people our objectives and requirements were different. This should have been patently obvious (it was to the guide).

We knew, after 3 weeks in total on safari the differences between a Kudo and an Impala and a lapwing and a roller, While the guide did an admirable job of trying to manage the disparate needs of the guests it never quite worked. On our first morning at Chitabe we were half an hour late setting off because the ladies had not brushed their teeth or brought their kit for the morning drive.

After 6 days at LV and Chitabe we were bristling with frustration at the basic mismatching of guests' experiences.

(The day after we left Chitabe we understand their was an incident in our "old" truck where 2 people wanted to leave lions in the process of killing a buffalo whereas 2 wanted to watch the whole process. That should be sorted in the allocation process rather than leave some guests unfulfilled and some gusts traumatised.)

Would I travel with Wilderness again. Possibly but I would look at other companies too. If I were to go again I would be much more demanding and want:

1) A sensible allocation of guests - a sensible matching of experience. I recognise that it might not be possible to avoid first timers but experienced visitors should not be matched with people at their first ever camp.
2) If you want to occasionally go out all day (and not just morning and evening) say so before you go so that this is built in. Repeat what you want when you get to each camp.
3) Clarify whether you want to watch a kill in all its detail - its not likely to happen but if it does its a bit late to sort out conflict.

It just seems to me that Wilderness are becoming more focused on providing a 5 star "hotel" service rather than their core activities."
Feedback response
These travellers appreciated their second trip to Botswana. They had some great experiences, but were less happy with others. We investigated in detail:

Their dietary preferences should have been observed; were sorry that some camps had to be reminded; that shouldn't have happened. Fortunately, all the camps always serve a vegetarian option as a matter of course ... although obviously this doesn't excuse what was clearly a lapse in communications.

The delay of their internal flight to the Kalahari was caused by a technical error. This caused their scheduled plane to be taken out of service, and an alternative one chartered in its place. Were sorry this caused delays, which must have seemed endless in Mauns small airport, and also that this reason wasn't communicated clearly to these travellers.

On the allocation of guides and vehicles to clients: this can be tricky, and was clearly problematic for these travellers. We think they were a bit unlucky in Chitabe, where the camp was full and no other guests were repeat travellers. However, theres probably something for us, at Expert Africa, to learn too, about us getting better at passing on even more details about our travellers to the camps.

Of course, the only real way to guarantee the right company on a drive is by opting to take a private vehicle, though we know these are costly.

We agree that Wildernesss Safaris camps have been focusing increasingly strongly on high standards of service, comfort and food in recent years; we share this travellers hope that this isn't resulting in lower standards of guiding or less authentic wildlife experiences.
---

Thamo Telele
"Stopover at Royal tree"
1 night
Arrived 9 May 2013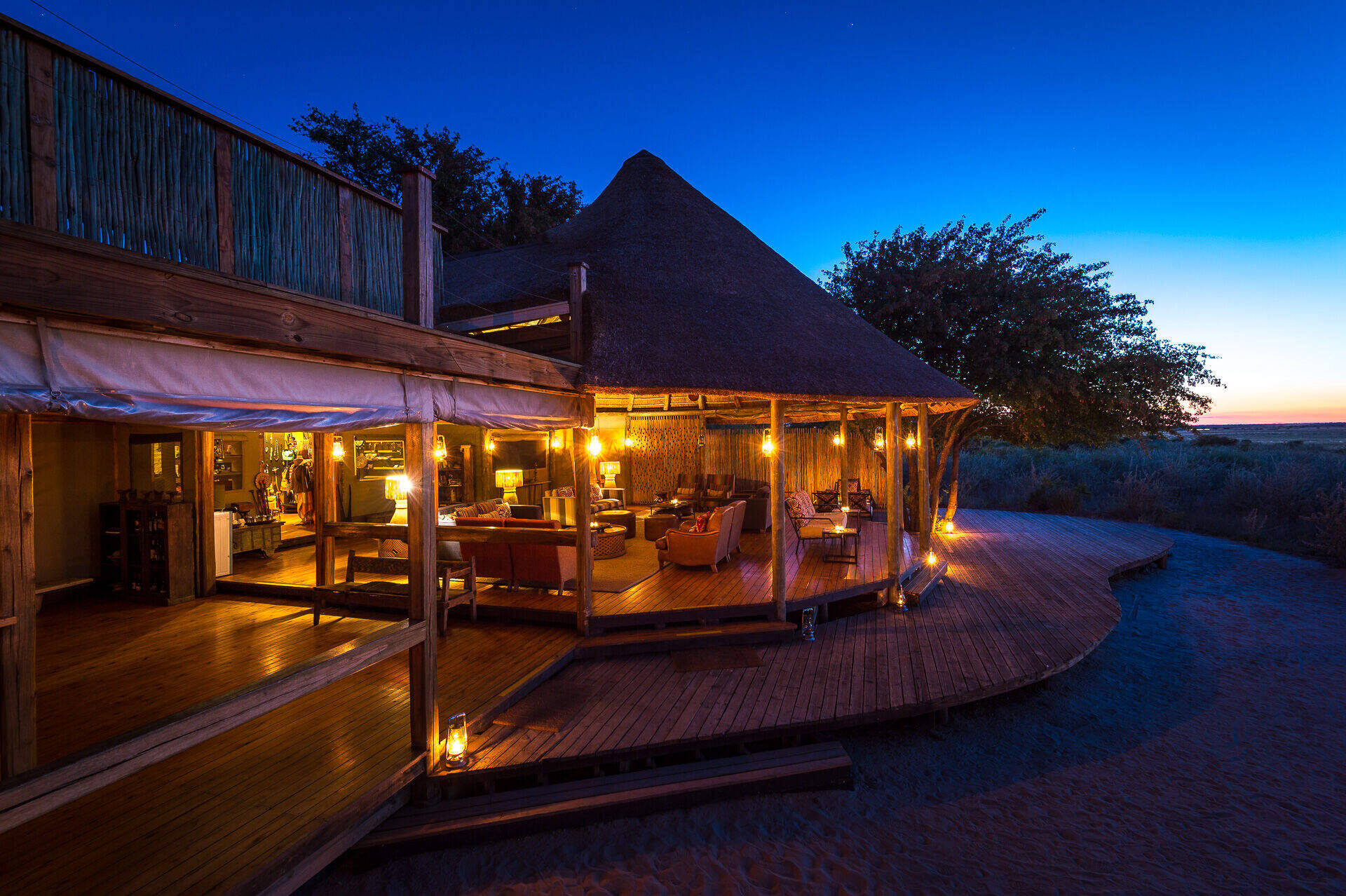 Kalahari Plains Camp
"Great desert experience"
3 nights
Arrived 10 May 2013

Tubu Tree Camp
"Tubu Tree Camp review"
3 nights
Arrived 13 May 2013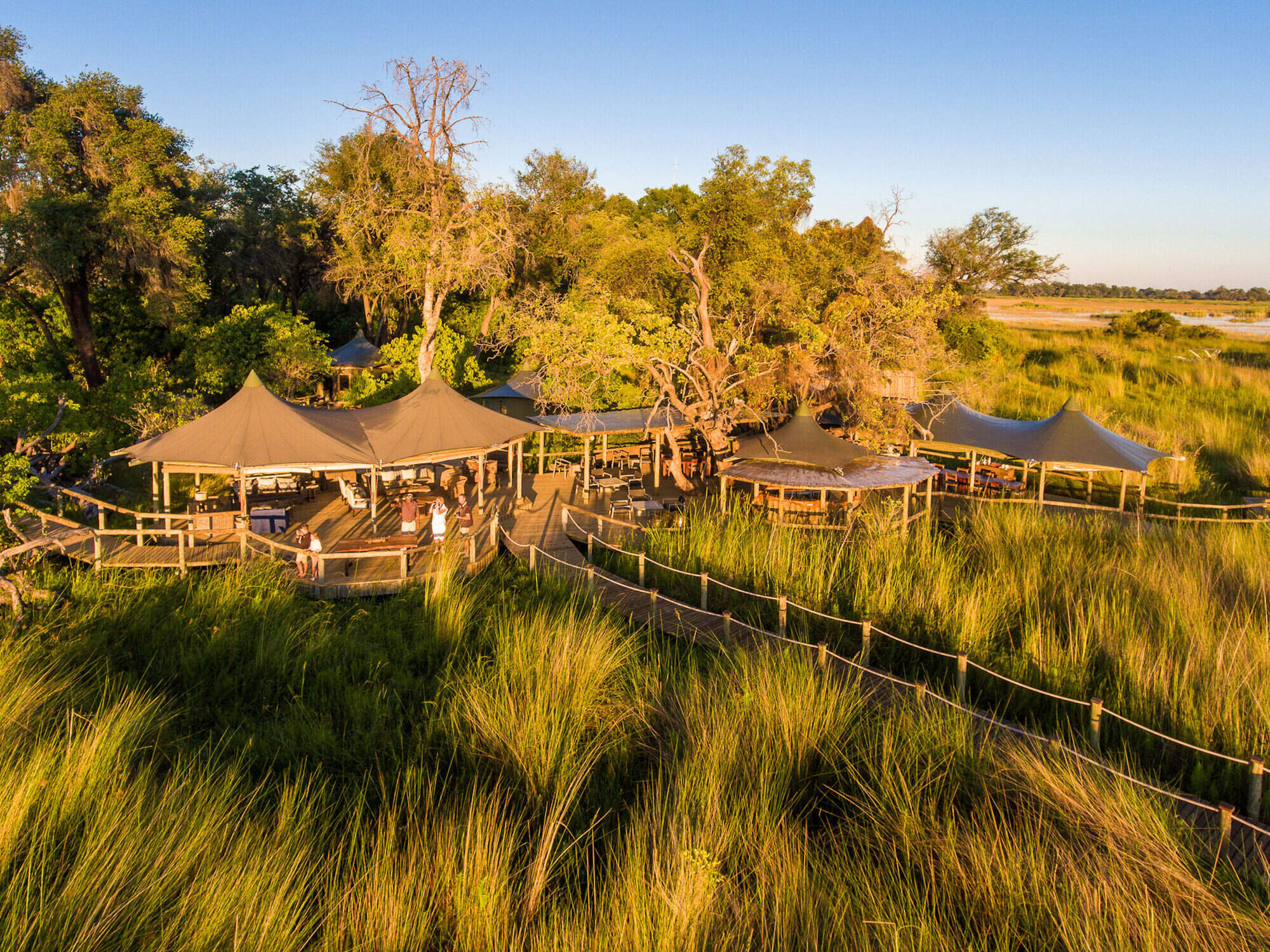 Little Vumbura
"Little Vumbura"
3 nights
Arrived 16 May 2013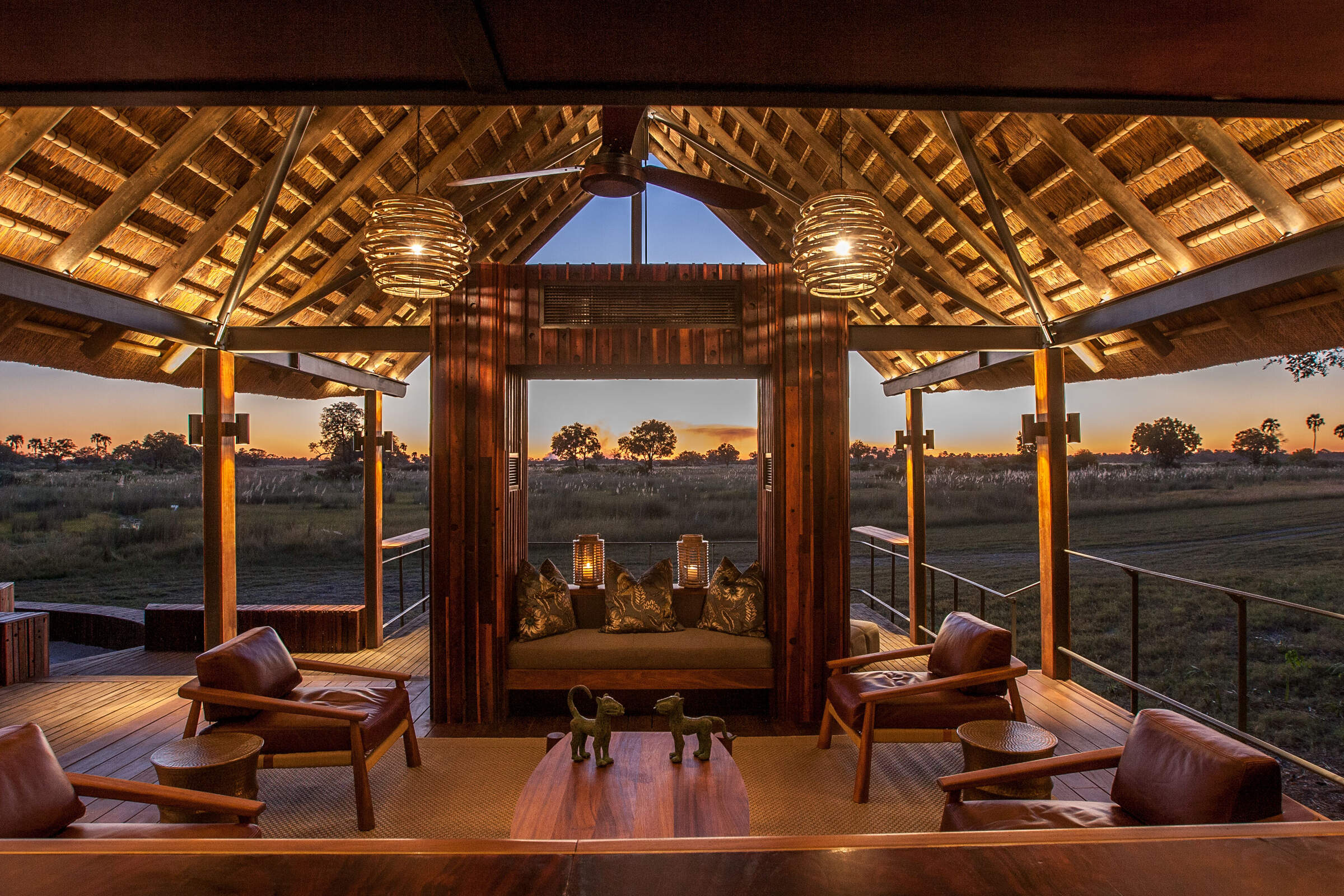 Chitabe Camp
"Chitabe"
3 nights
Arrived 19 May 2013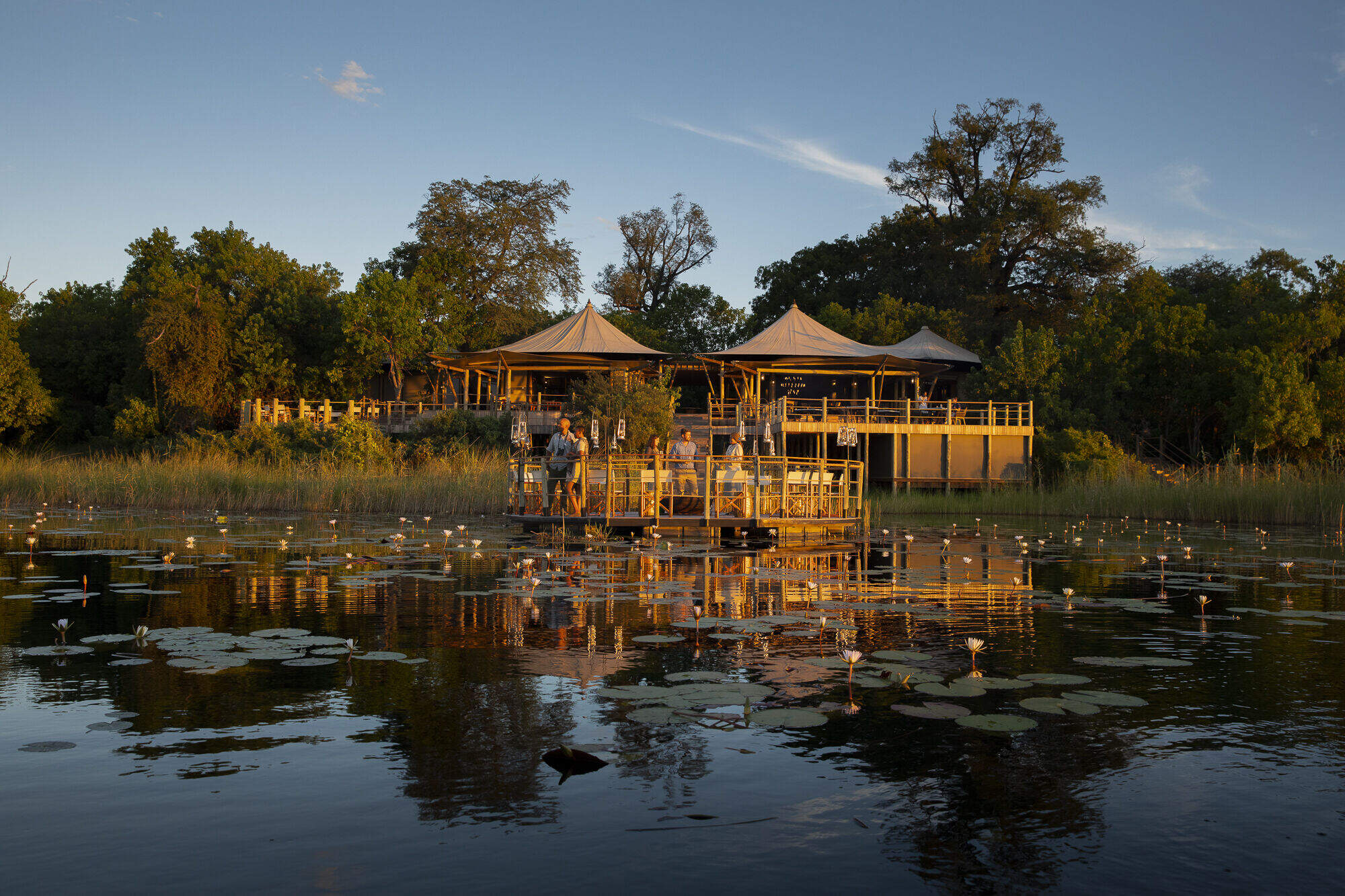 DumaTau Camp
"Duma Tau"
3 nights
Arrived 22 May 2013