Travel reviews by Mr M from Fortis Green
Botswana between 30 Jul 2018 and 6 Aug 2018
"We had 7 amazing days at 3 camps in an around the delta in August (Gomoti, Machaba and Lebala). Compared to places like the Mara/Kruger/Serengeti, I'd say there was less volume of game (or the plains are less open, so it's harder to see) - sometimes you'd go a couple of days without seeing a lion - so you had to work a bit harder for the sightings. However, the fact that they're all private reserves (or private-ish) means that when you're driving around you are in total isolation, and your sightings can mostly be enjoyed without other vehicles for as long as you like.

Even though there are several reserves and concessions, nothing is fenced - that's great as it makes it truly wild, the downside being that animals can cross the dividing lines but people can't, so you need to go to a few different camps to minimize the probability that the animal you wanted to see crossed the border yesterday and so isn't accessible (this happens quite a bit).

We had great sightings of leopard and wild dogs, saw the big 5 in a single day, had some truly amazing night drives - lion hunts, wildcat, serval, civet, owls galore - and picked up over 100 species of birds in the week. We went on a motor boat trip once, which was very beautiful, really relaxing. We also tried the mokoro, which didn't do much for us (felt quite rickety, and didn't see anything).

In August, the temperature goes from 5 degrees in the morning to close to 30 in the afternoon - that contrast really enhanced the experience as it felt like you were moving from one place to another every day.

All in all, it was by far the most thrilling safari experience I've been on - the tranquility makes it seem so much more wild/natural - and so in future I think I'll be coming back to Botswana rather than Kenya or Tanzania.

Suggestions to help us improve our trips or our service:

No - Megan was fantastic as always"
---

Gomoti Plains Camp
"Gomoti Plains Camp review"
3 nights
Arrived 30 Jul 2018
Sightings report
---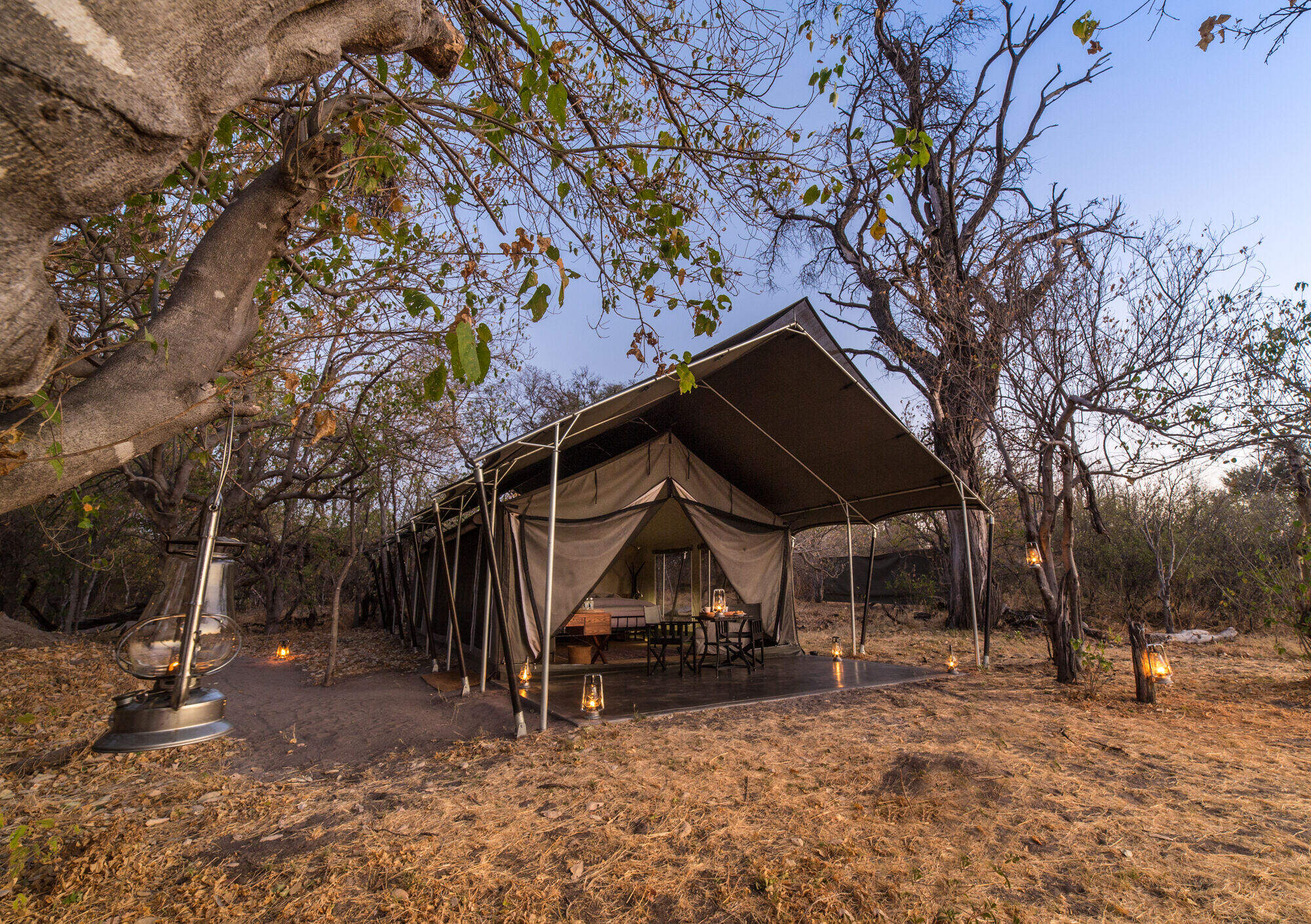 Machaba Camp
"Great game and guiding"
2 nights
Arrived 2 Aug 2018
Sightings report
---










Lebala Camp
"Very varied animals, particularly nocturnal"
2 nights
Arrived 4 Aug 2018
Sightings report
---








South Luwangwa in September
Zambia between 21 Sep 2017 and 24 Sep 2017
"...

Suggestions to help us improve our trips or our service:

I loved your website - being able to compare all the different lodges in one place made a huge difference.

Megan was incredibly responsive, helpful and knowledgable. Thanks very much."
---

Flatdogs Camp
"Long weekend at Flatdogs"
3 nights
Arrived 21 Sep 2017