Travel reviews by Red Bishops from Pevensey
A truly beautiful country
Namibia between 15 Aug 2008 and 2 Sep 2008
"The whole trip was excellent. From my initial query all the way through I dealt with Gwynneth, her suggestions were spot on, she was always more than happy to answer my questions. I would normally arrange a holiday myself, but not having travelled in Africa before it was a reassurance to have one company to book everything, and I couldn't have picked a better company than Expert Africa.

It was good to be able to read other people's experiences on the website, I found that one of the most useful tools for selecting lodges, along with Gwynneth's good advice. I wouldn't change a single part of our holiday.

Namibia itself is a wonderful and varied country, the scenery is vast and ever-changing. The people we met were welcoming & seemed genuinely happy that we'd chosen Namibia to visit, their sense of humour, and good nature added to the whole enjoyment of the trip, not to mention the singing, even when doing the most mundane jobs. The birds, animals and night sky were a bonus.

Two of our party were vegetarian & we had no problems whatsoever with food, with notice it didn't seem to be a problem. My father was most impressed that you can buy Marmite in the supermarkets, and two lodges we stayed at even had it on the breakfast table!

I shall return one day, hopefully in the not too distant future & will happily use Expert Africa's services again.

Suggestions for improvement:

Keep doing what you're doing, it works very well."
---

Olive Grove
"A good first night in Namibia"
1 night
Arrived 16 Aug 2008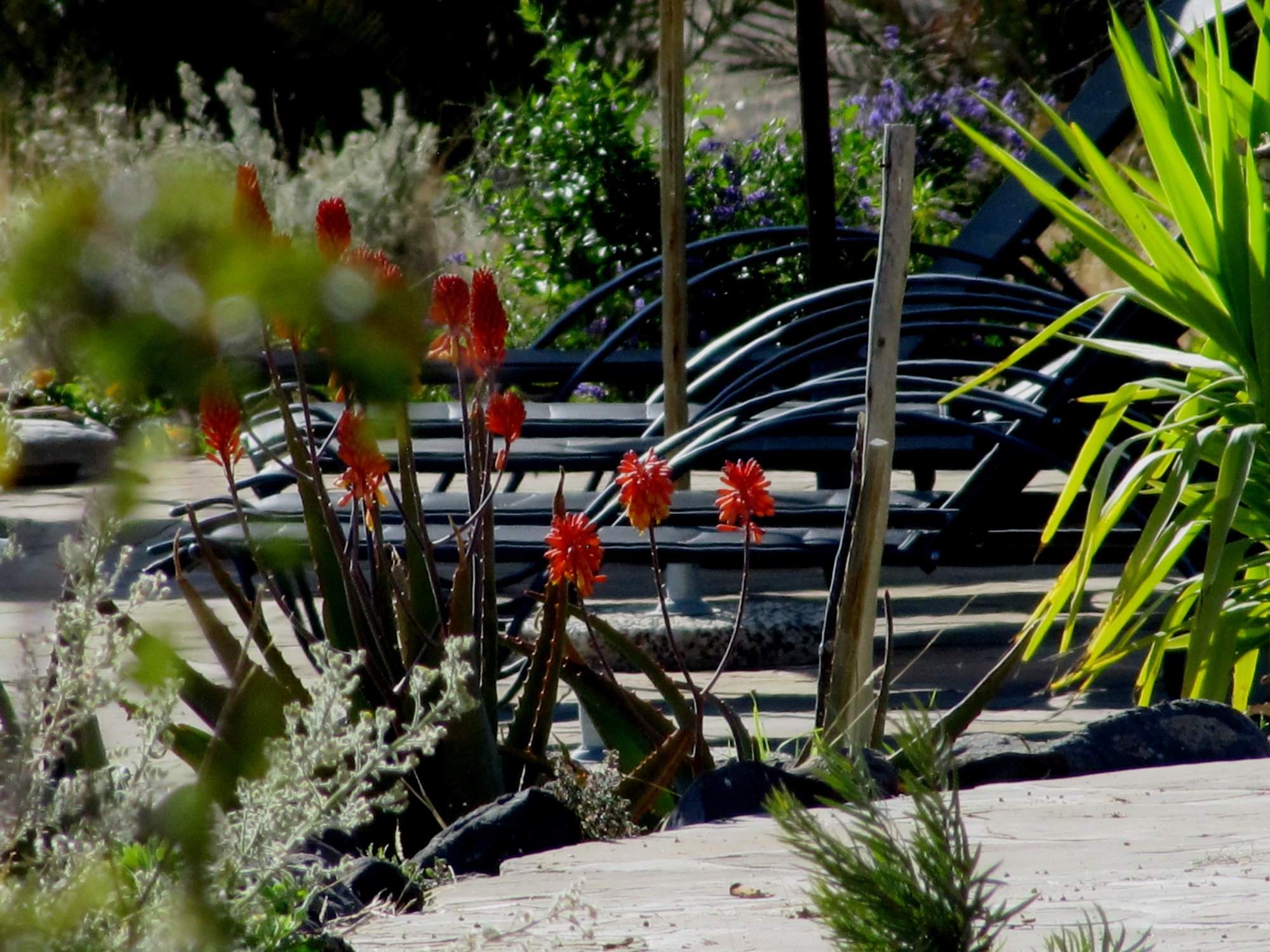 Zebra River Lodge
"A beautiful place to unwind"
2 nights
Arrived 17 Aug 2008

Kulala Desert Lodge
"Lovely setting, stunning dunes"
2 nights
Arrived 19 Aug 2008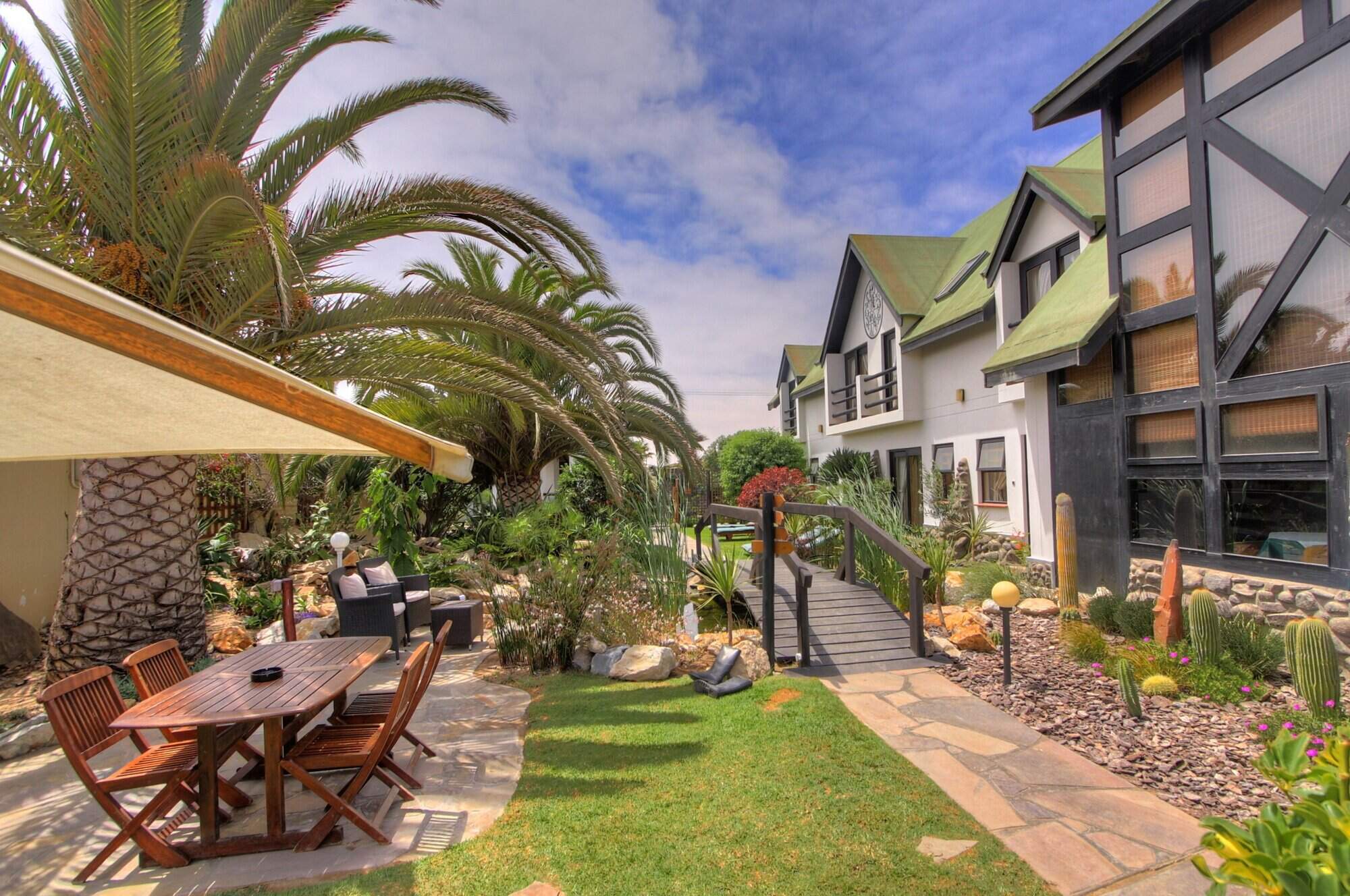 Sam's Giardino
"A unique hotel"
3 nights
Arrived 21 Aug 2008
Feedback response
---
We organised a trip to Sandwich Harbour for these travellers, and they commented about it:

"We had a ball on this trip, Ernst was a most knowledgeable and entertaining host. The civil engineering to get along the beach was great fun, the only shame was we only had a short time at Sandwich Harbour itself, this was because of the tides so even Ernst couldn't change that.

Dinner amongst the dunes with a flypast of pelicans was a bonus. The vast quantity of birds at the salt flats were breathtaking, as was the smell. All in all a great trip."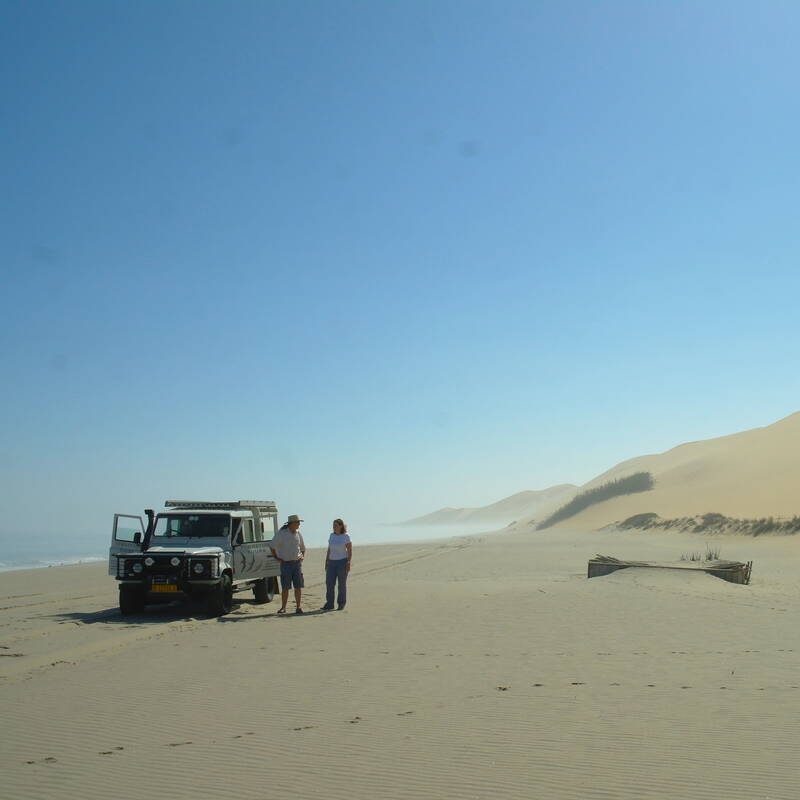 Coast and Sandwich Harbour
"Great fun"
22 Aug 2008 • All-day excursion

Damaraland Camp
"Great location"
3 nights
Arrived 24 Aug 2008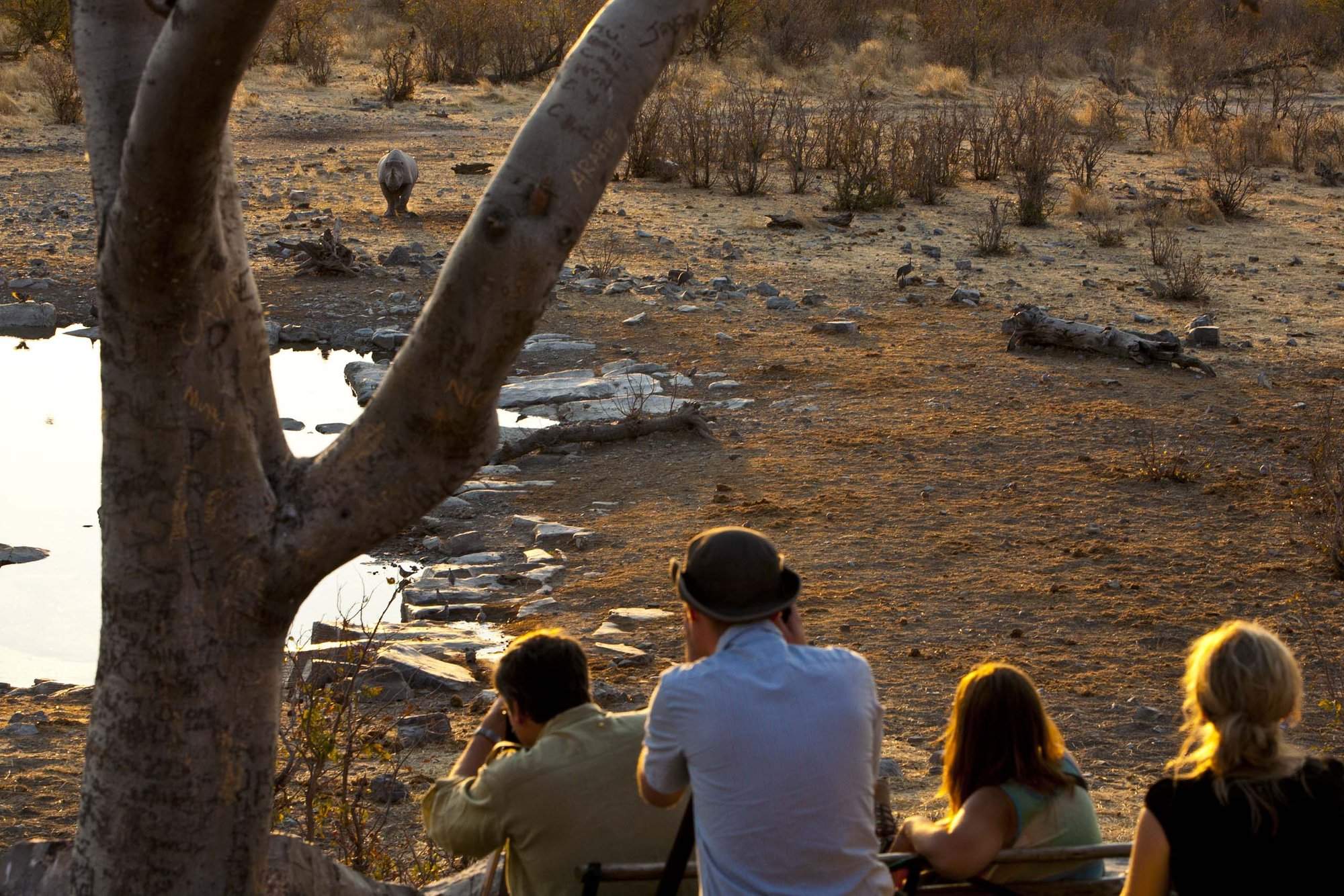 Halali Camp
"Good central base"
4 nights
Arrived 27 Aug 2008

Erongo Wilderness Lodge
"A good place to reflect"
2 nights
Arrived 31 Aug 2008