Where to see Buffalo in Zimbabwe
One of the celebrated so-called Big Five, the buffalo's fearsome reputation derives largely from hunters' tales. Visitors will usually find this big, sociable bovid to be a largely placid animal – although courageous in defence against predators.
---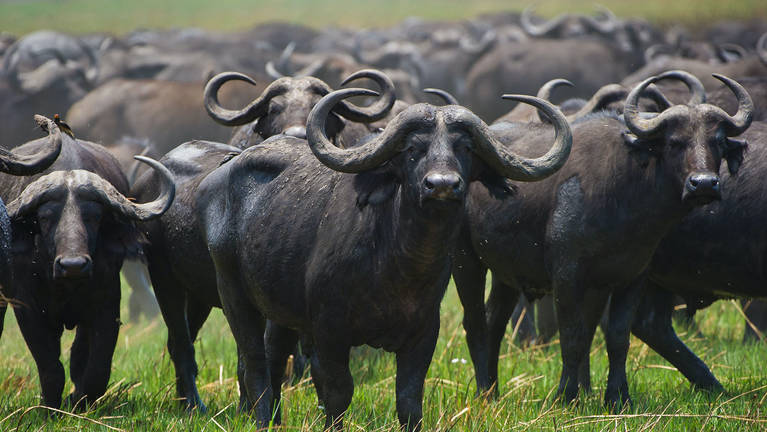 Quick facts about Buffalo
| | | | |
| --- | --- | --- | --- |
| Scientific name: | Syncerus caffer | Habitat: | Floodplains, mixed bush & moist grasslands |
| IUCN status: | Near-threatened | Adult weight: | 500–950kg |
The African or Cape buffalo is Africa's only wild cattle species and should not be confused with the domestic water buffalo. The subspecies inhabiting southern and eastern Africa (S.c. caffer) is the larger of two, the other being the smaller, reddish forest buffalo of west and central Africa (S.c. nanus).

Males are imposing beasts: larger than females, their curved horns meet at the base in a bony shield, called a boss. Buffalos are bulk grazers and must drink daily.

Their social structures are matriarchal, and herds may coalesce in huge gatherings of more than 1,000. Older males form smaller, separate groups. Lions are a constant threat, but buffalo herds co-operate to repel the big cats – sometimes even killing them.
---
1.7m
Max. shoulder height (male)
164cm
Record horn span (tip to tip)
±400,000
Today's population
11 months
gestation period
The top camps for seeing buffalo in Zimbabwe
Based on 127 reports by our travellers since May 2018, visitors at these camps in Zimbabwe have the best chances of sighting buffalo.
---
Where to see buffalo in Africa
Buffalo require a combination of thick bush for cover and open grasslands for grazing. They are reasonably common in most large parks and reserves across east and southern Africa, except for in the drier south-west parts of the continent.
---
Top tips for viewing buffalo
A large herd of buffalos on the move, filling the air with dust, is one of the more impressive sights of the bush. During the rainy season, herds move constantly in search of fresh grazing and may quickly disappear, leaving only the evidence of their passing – the trampled ground splattered with droppings. During the dry season, herds throng to waterholes, wading in deep and jostling for position.

Parks with impressive buffalo populations include Tsavo East and West (Kenya), Serengeti, Ruaha and Selous (Tanzania), Luangwa (Zambia), Hwange (Zimbabwe) and Chobe and Moremi (Botswana).

Lions often tail buffalos, so remaining in a herd's vicinity may produce some action. Old bulls tend to hang out around wallows and waterholes. Vulnerable to lion attack, and thus edgy and aggressive, these individuals require a wide berth when you're on foot.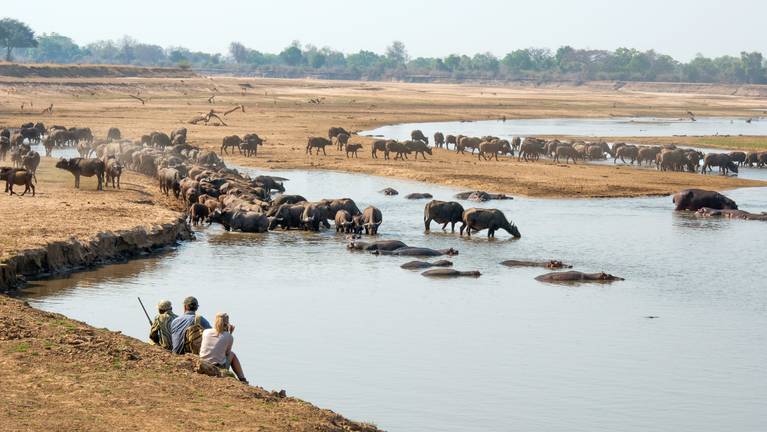 Our best Zimbabwe holidays for buffalo sightings
Based on our travellers' reports, these ideas for Zimbabwe safaris are likely to give the best buffalo sightings
---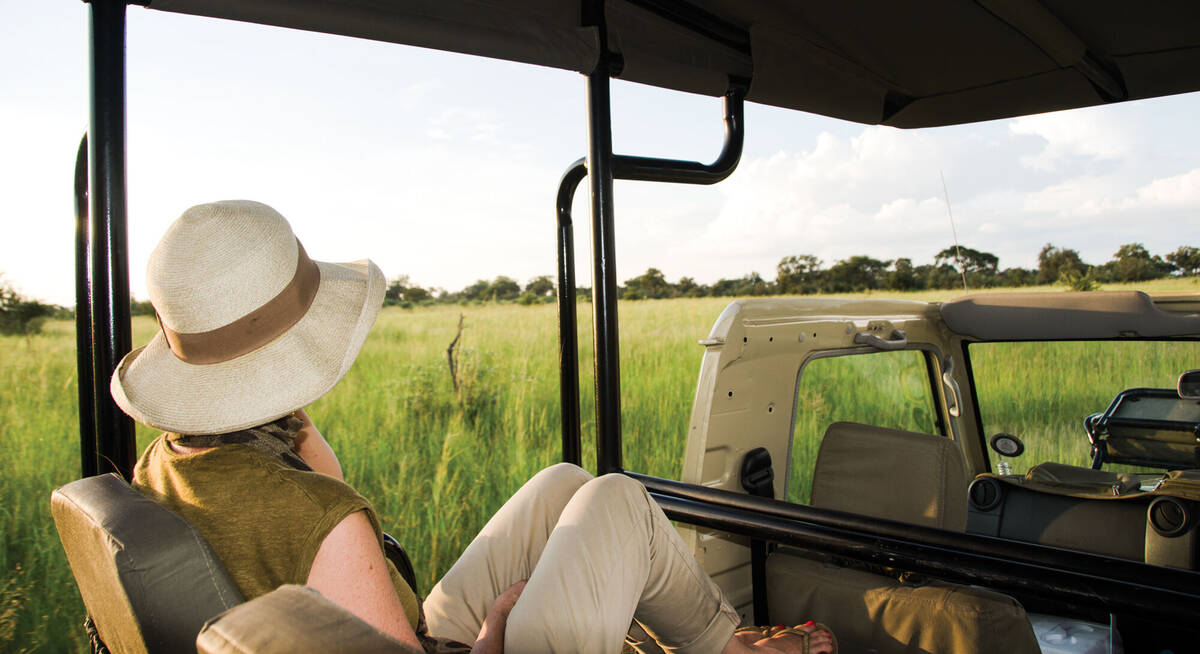 Rock Hare Self-drive Safari
20 days • 12 locations
WINDHOEK AIRPORT TO VICTORIA FALLS AIRPORT
An in-depth look at Namibia from the Namib Desert to the Caprivi, with additional stops in Botswana and Victoria Falls. This three-week adventure includes an unrivalled mix of environments and is great value.
US$5,410 - US$6,850 per person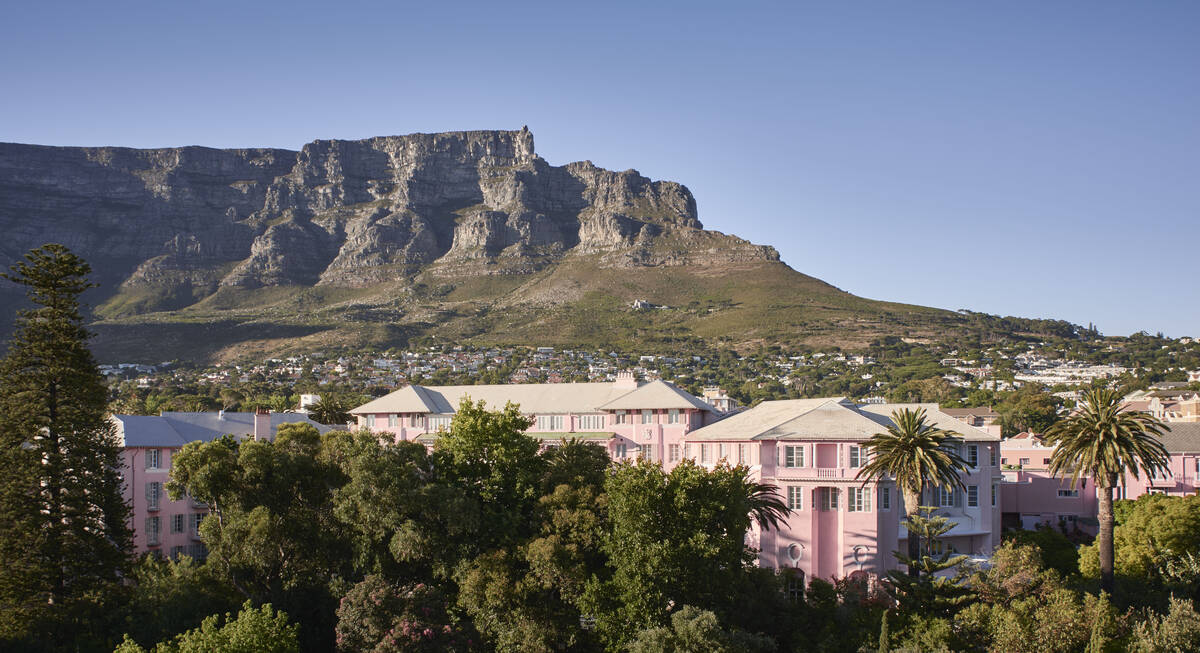 The Highlights of Africa
17 days • 7 locations
CAPE TOWN AIRPORT TO KIGALI AIRPORT
An epic adventure taking in some of Africa's most incredible sights and wildlife experiences, from Cape Town to the Okavango Delta, Victoria Falls, the Maasai Mara and an encounter with mountain gorillas.
US$13,350 - US$16,150 per person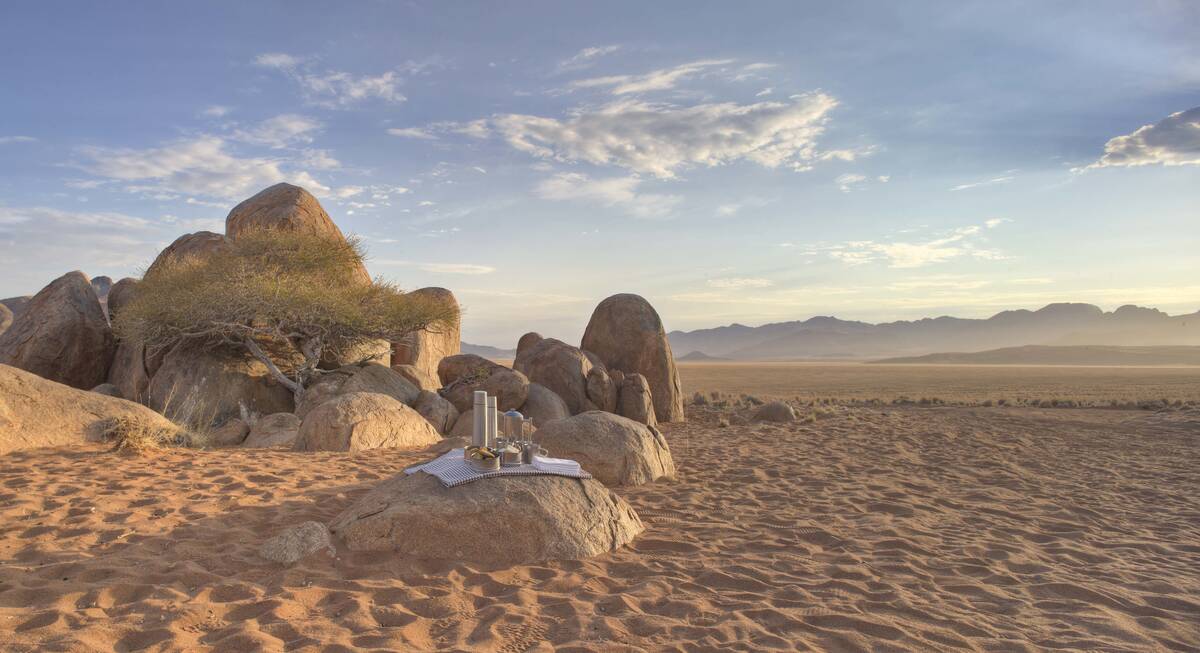 Black-footed Cat Safari
14 days • 6 locations
WINDHOEK AIRPORT TO VICTORIA FALLS AIRPORT
Three of southern Africa's iconic destinations combined into a fascinating trip. Explore the Namib, the world's oldest desert; safari in the Okavango Delta; and gaze in wonder at Zimbabwe's Victoria Falls.
US$13,990 - US$24,990 per person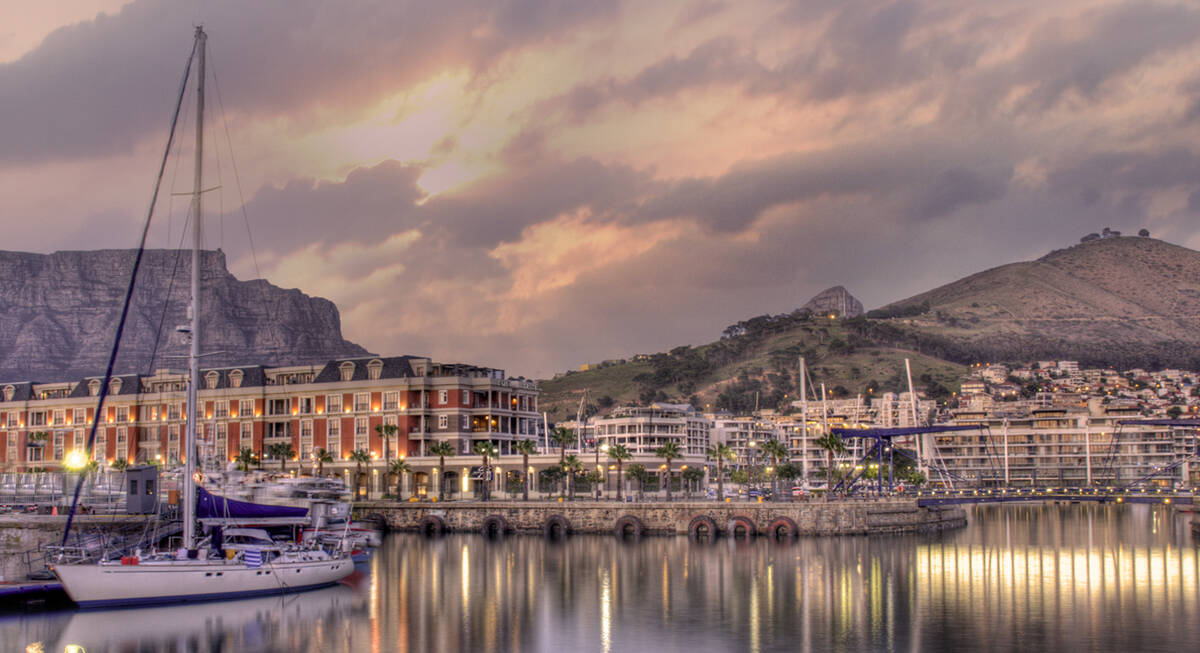 Leopard Safari
13 days • 4 locations
VICTORIA FALLS AIRPORT TO CAPE TOWN AIRPORT
Victoria Falls, Botswana and Cape Town – a classic southern African itinerary combining luxury, wilderness, safari and culture. We can't think of a better way to spend two weeks.
US$8,800 - US$11,750 per person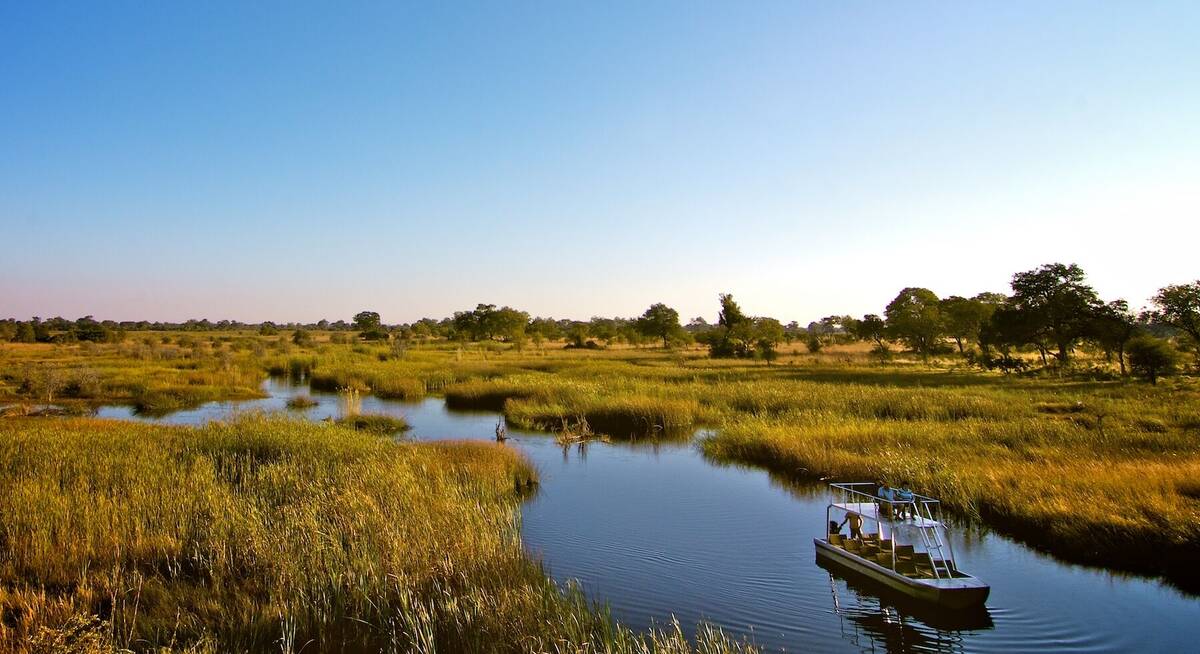 Sable Self-drive Safari
12 days • 7 locations
WINDHOEK AIRPORT TO VICTORIA FALLS AIRPORT
A great-value southern African self-drive adventure from Namibia along the Caprivi Strip to Botswana and Zimbabwe, combining other-worldly landscapes, unforgettable wildlife spectacles and rarely visited places, and ending at Victoria Falls.
US$3,220 - US$4,320 per person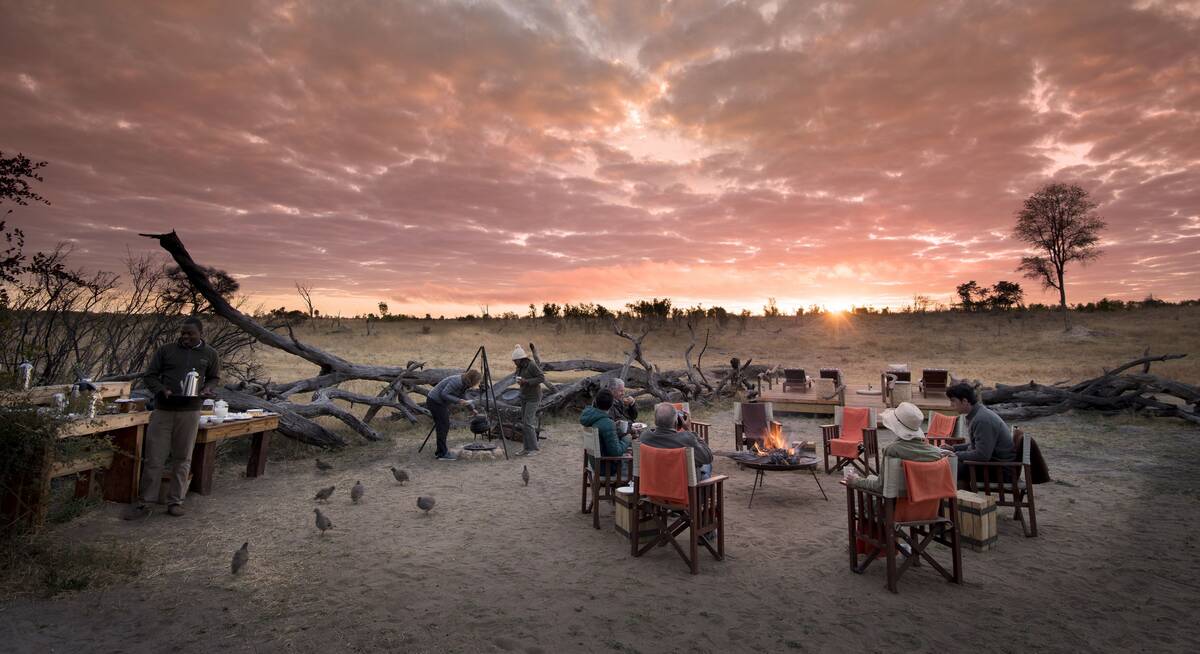 Great Egret Safari
12 days • 4 locations
MAUN AIRPORT TO VICTORIA FALLS AIRPORT
A wonderfully varied adventure to Botswana and Zimbabwe combining three fantastic safari areas, a luxury river cruise and the mighty Victoria Falls.
US$8,080 - US$12,950 per person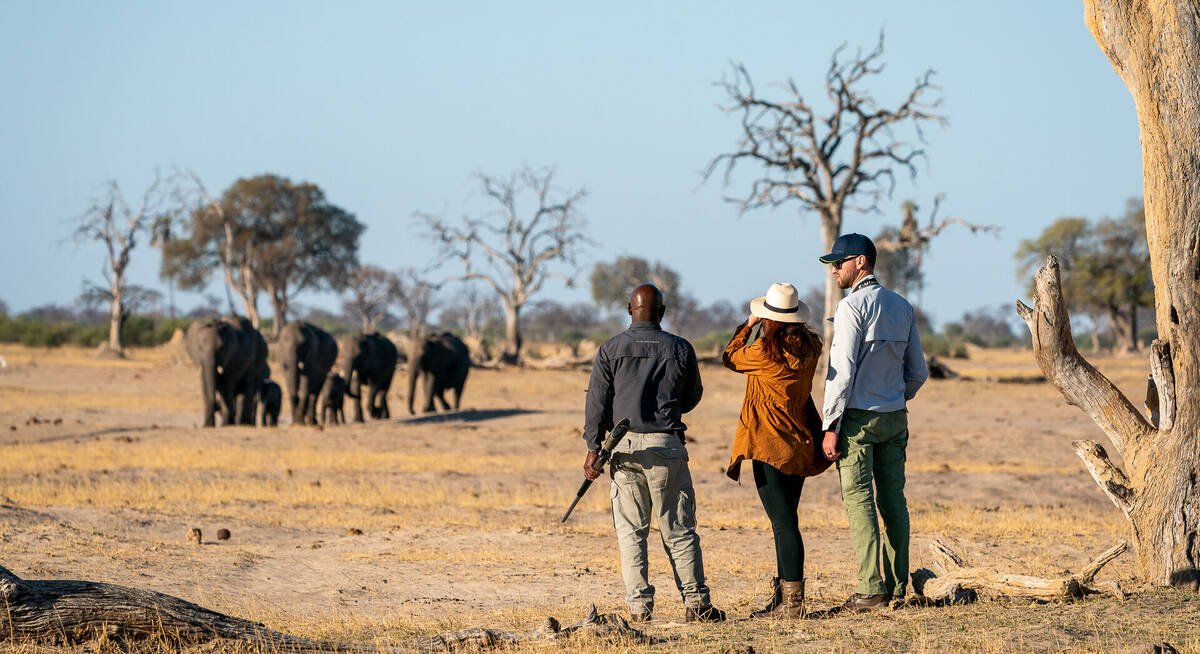 Nyala Safari
10 days • 3 locations
VICTORIA FALLS AIRPORT TO VICTORIA FALLS AIRPORT
A superb luxury safari in iconic Hwange and Mana Pools national parks, staying in a pair of the finest safari camps in Zimbabwe, with a grand finale at Victoria Falls
US$9,400 - US$12,670 per person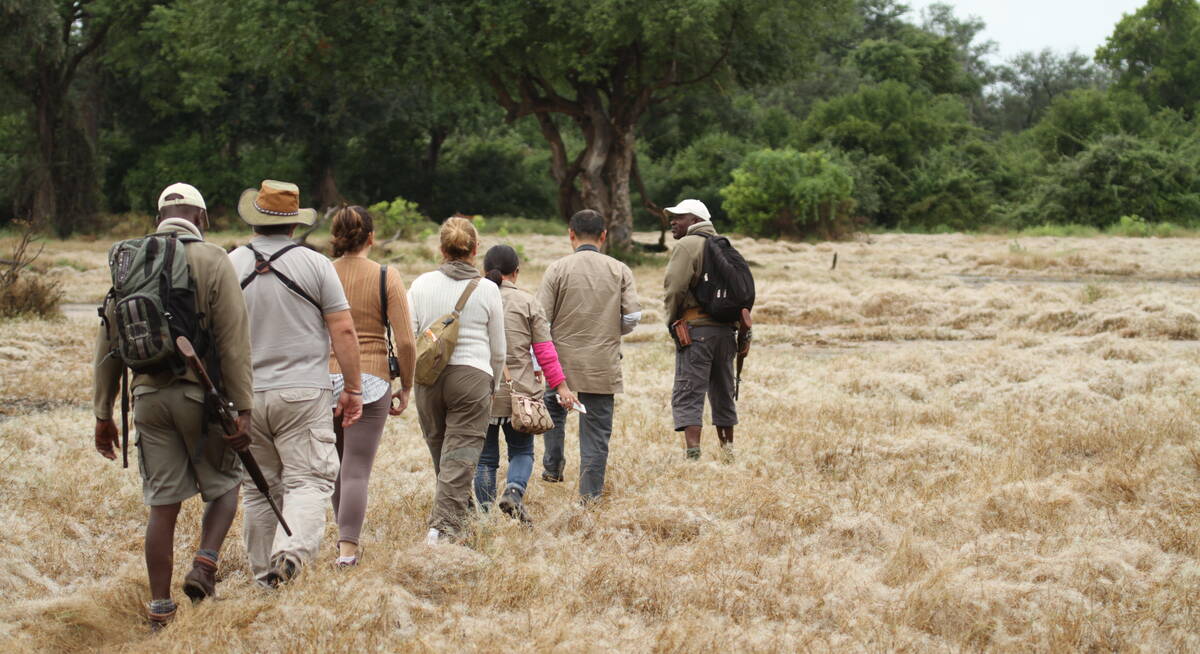 Buffalo Safari
9 days • 3 locations
HARARE AIRPORT TO VICTORIA FALLS AIRPORT
Combining Zimbabwe's Mana Pools and Hwange national parks with stays at intimate six-tent safari camps offering excellent walking, canoeing and game drives. Superb wildlife viewing and a real wilderness-focused experience.
US$5,870 - US$7,880 per person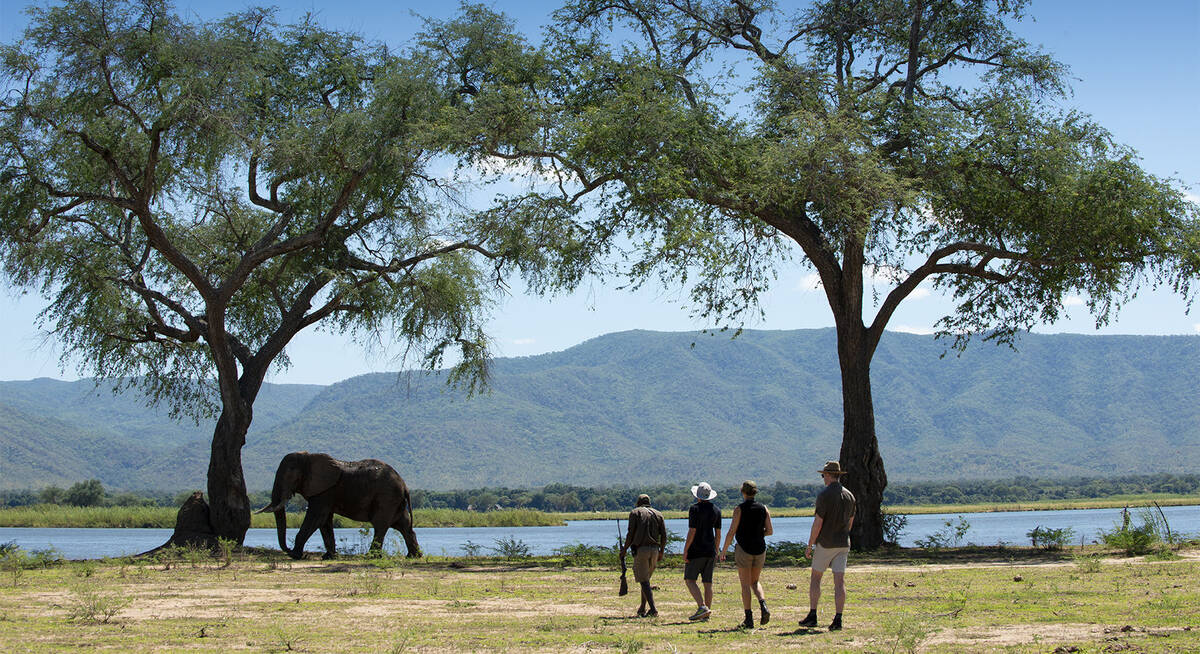 Grysbok Safari
9 days • 3 locations
VICTORIA FALLS AIRPORT TO HARARE AIRPORT
Discover three of Zimbabwe's iconic destinations in style, flying between Hwange, Mana Pools and Lake Kariba on this varied safari adventure staying at authentic yet luxurious camps.
US$7,130 - US$10,570 per person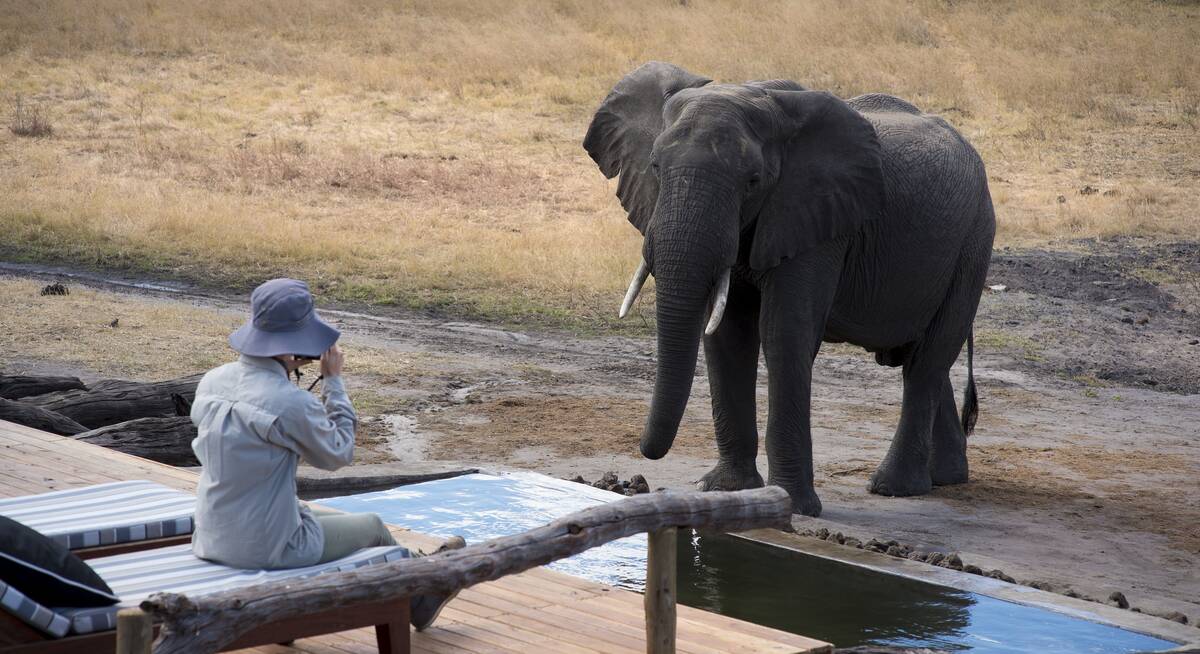 Ground Hornbill Safari
9 days • 3 locations
VICTORIA FALLS AIRPORT TO BULAWAYO AIRPORT
This Zimbabwean odyssey explores Hwange National Park from two small camps, renowned for their great guiding, before ending with insights into cultural history, a little luxury and first-class rhino tracking in the Matobo Hills.
US$4,940 - US$6,970 per person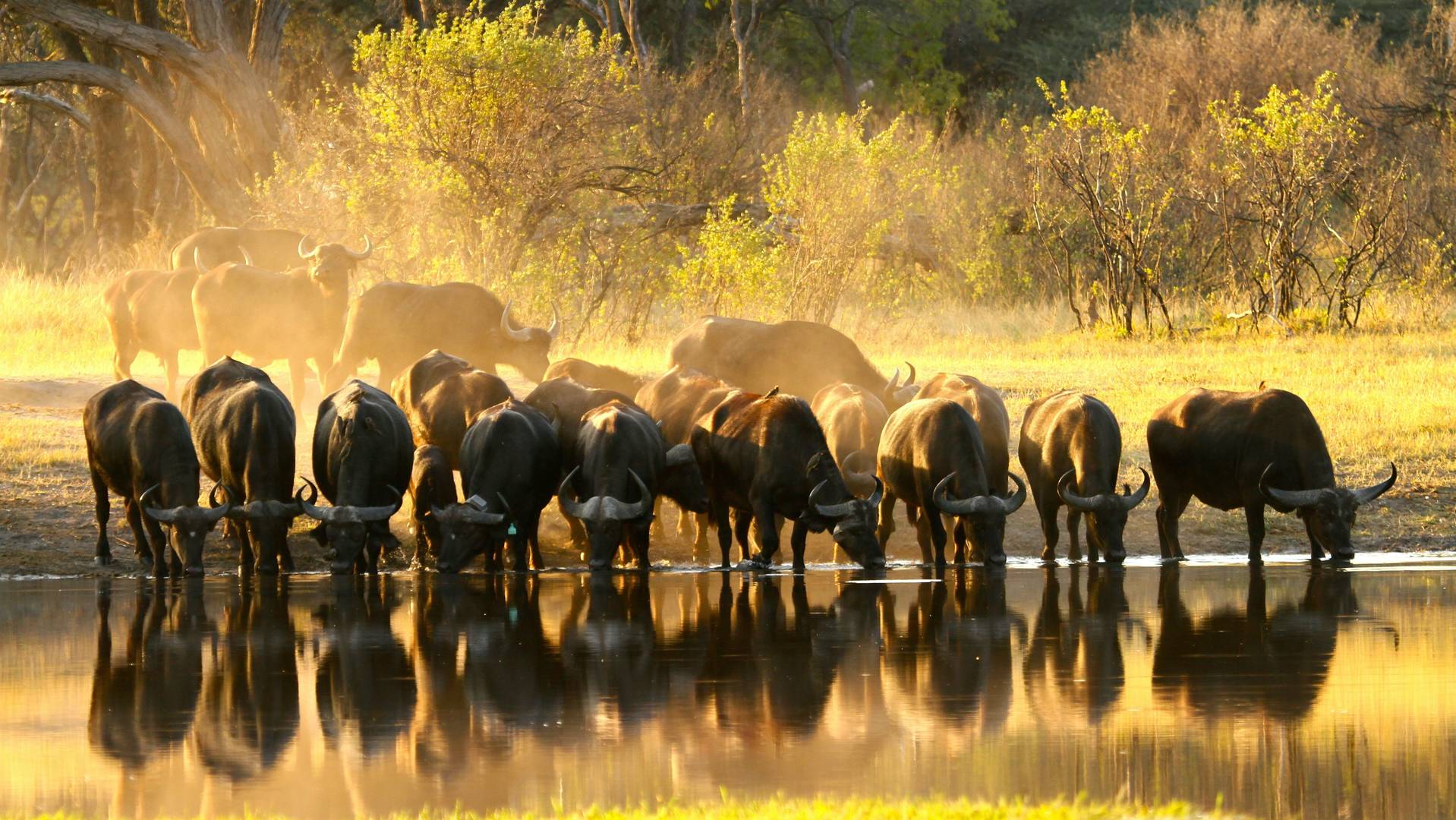 More information about buffalo in our other destinations
Click here for detailed information about buffalo in other countries, including the places for sighting buffalo.
---