Where to see Spotted Hyena in Namibia
The spotted hyena has long been reviled in popular culture as 'ugly' and 'cowardly'. In fact, this powerful, versatile and intelligent carnivore is one of Africa's most fascinating, and warrants special attention on any safari.
---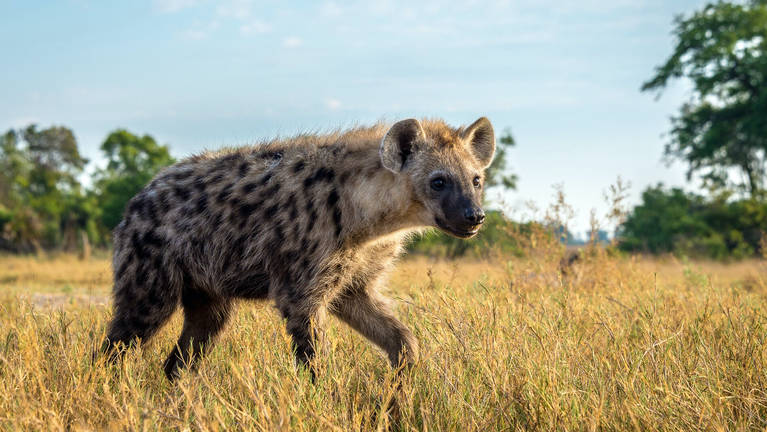 Quick facts about Spotted Hyena
| | | | |
| --- | --- | --- | --- |
| Scientific name: | Crocuta crocuta | Habitat: | Semi-desert, forest, savannah |
| IUCN status: | Least Concern | Adult weight: | 40–80kg |
The spotted hyena is the largest and most widespread of four hyena species and distinguished by its round ears and spotted coat – bolder in younger individuals. Both a tireless predator, able to run down zebra, and a resourceful scavenger, using powerful jaws to consume every scrap of a carcass, it is Africa's most efficient large carnivore.

Spotted hyena clans may number over 50 but individuals disperse widely while foraging. Alpha females, larger than males, preside over matriarchal social structures as complex as those of some primates. Cubs are born in burrows.

A highly vocal animal, the spotted hyena's far-carrying whoop is the very essence of a night in the African bush.
---
40%
More bite power then leopard
5km
distance carried by contact calls
14.5kg
meat consumed at a sitting
±25%
Cubs killed by siblings during first month
The top camps for seeing spotted hyena in Namibia
Based on 70 reports by our travellers since May 2018, visitors at these camps in Namibia have the best chances of sighting spotted hyena.
---
Where to see spotted hyenas in Africa
Spotted hyenas are fairly easily observed in most major parks, especially where lions are present. Much of their activity occurs after dark, when you're bound to hear them even if you don't see them.
---
Top tips for viewing spotted hyena
Spotted hyenas range widely across sub-Saharan Africa but are best seen in reserves where other predators provide plentiful large carcasses. Prime locations include the Serengeti/Maasai Mara (Kenya/Tanzania), Chobe/Okavango (Botswana), Zambezi and Luangwa Valleys (Zimbabwe/Zambia), and Greater Kruger (South Africa). With no lions around, for example on Malawi's Nyika Plateau, spotted hyenas become the dominant predator.

At night, their calls often betray a lion or leopard kill. By day, you may find cubs lying out at the den and can observe the complex communications between clan members. On hot days hyenas sometimes cool off in mud wallows. Habituated hyenas may become bold, raiding camps at night and stealing boots or similar. On foot, look out for hyenas' distinctive tracks and their bone-whitened droppings, known as 'bush meringues'.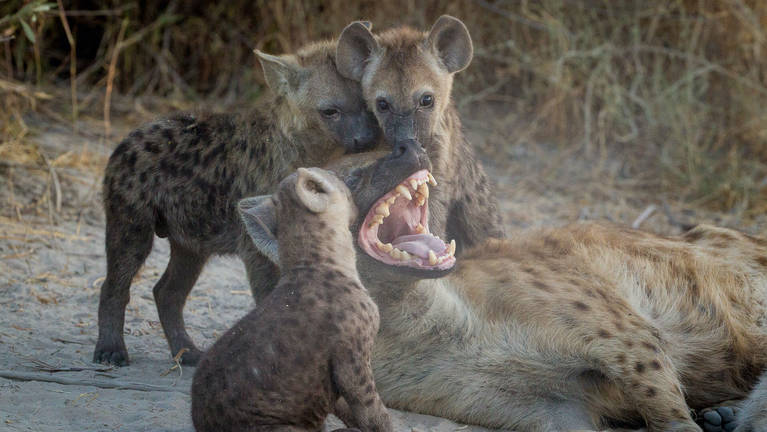 Our best Namibia holidays for spotted hyena sightings
Based on our travellers' reports, these ideas for Namibia safaris are likely to give the best spotted hyena sightings
---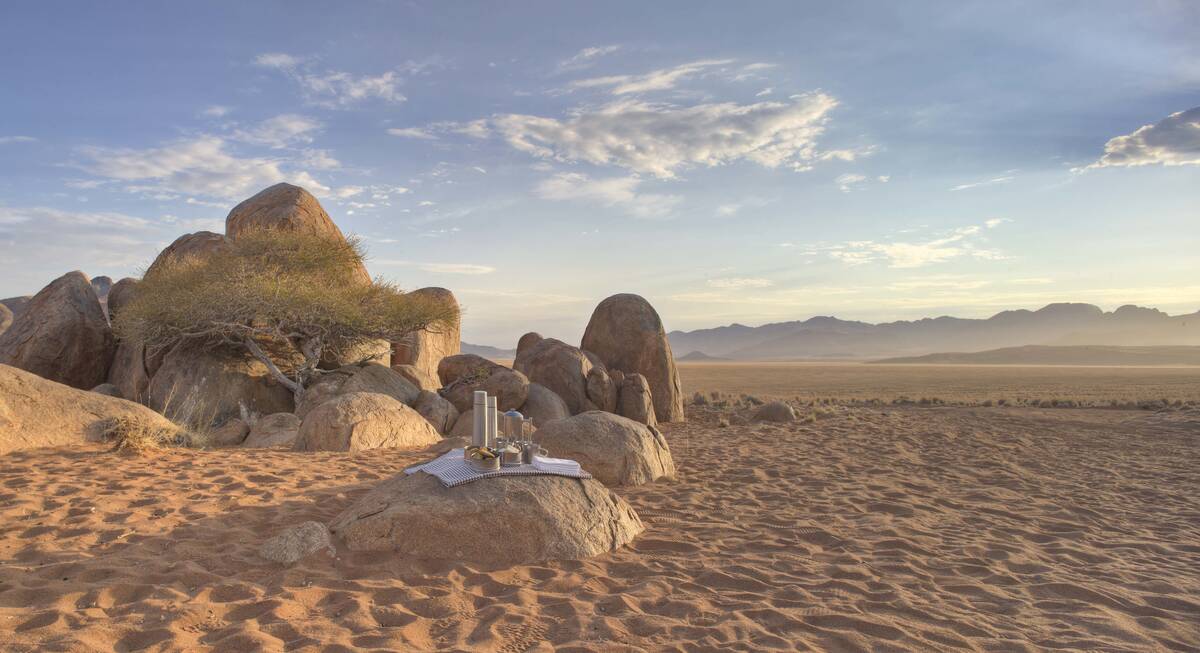 Black-footed Cat Safari
14 days • 6 locations
WINDHOEK AIRPORT TO VICTORIA FALLS AIRPORT
Combine three of southern Africa's most iconic destinations in this exciting and varied safari. Discover the world's oldest desert in Namibia, seek iconic wildlife in Botswana and gaze in wonder at Victoria Falls in Zimbabwe.
US$11,240 - US$19,730 per person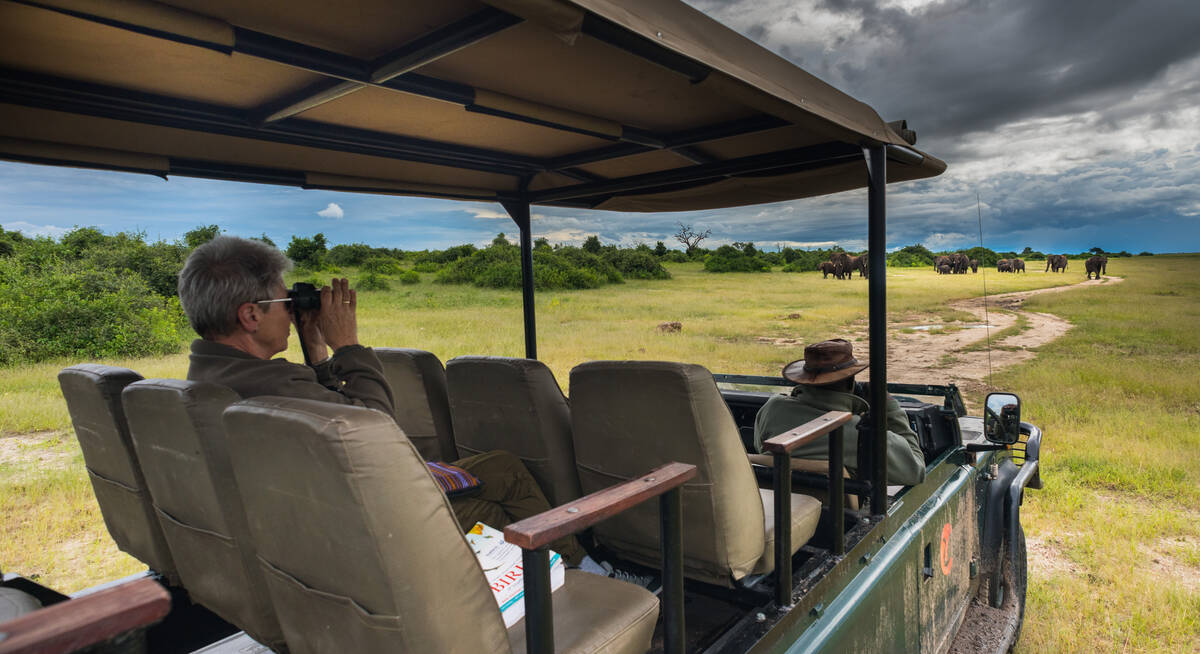 Pygmy Mouse Self-drive Safari
18 days • 10 locations
WINDHOEK AIRPORT TO VICTORIA FALLS AIRPORT
A truly epic southern African self-drive safari adventure from Namibia's mountains and deserts, along the lush Caprivi Strip to Botswana and Victoria Falls in Zimbabwe staying at luxury lodges throughout.
US$4,950 - US$6,830 per person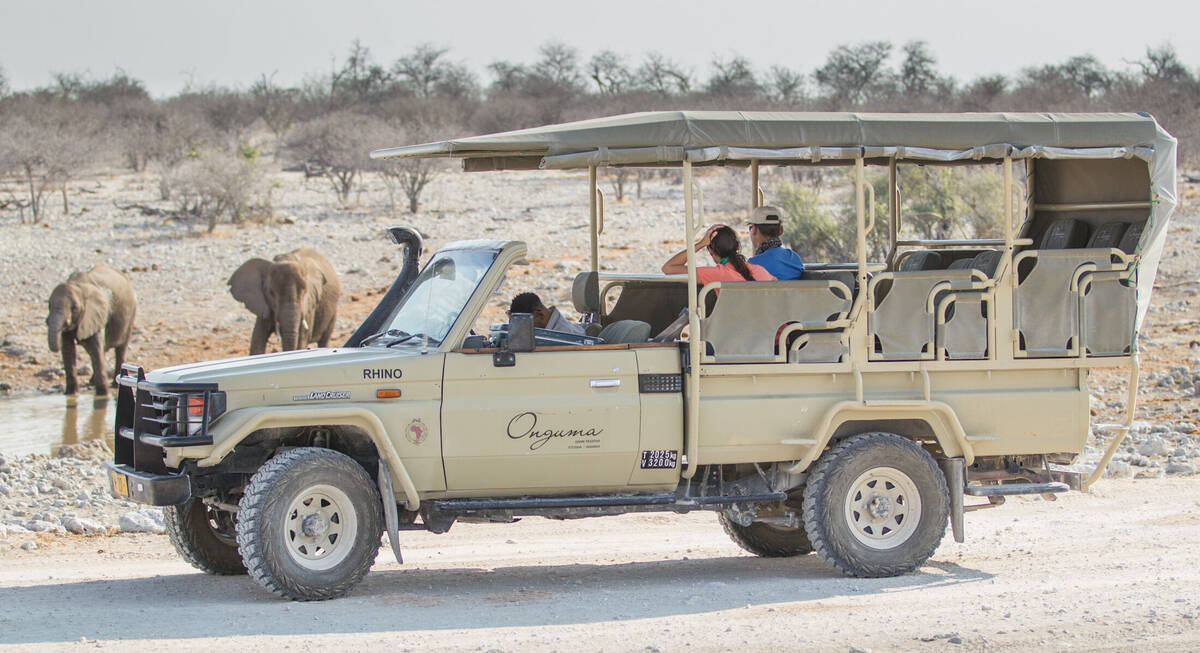 Buzzard Fly-in Safari
9 days • 5 locations
WINDHOEK AIRPORT TO WINDHOEK AIRPORT
A luxury flying safari of Damaraland and Etosha National Park in northern Namibia with a focus on wildlife, conservation and a collection of fabulous lodges.
US$6,590 - US$8,000 per person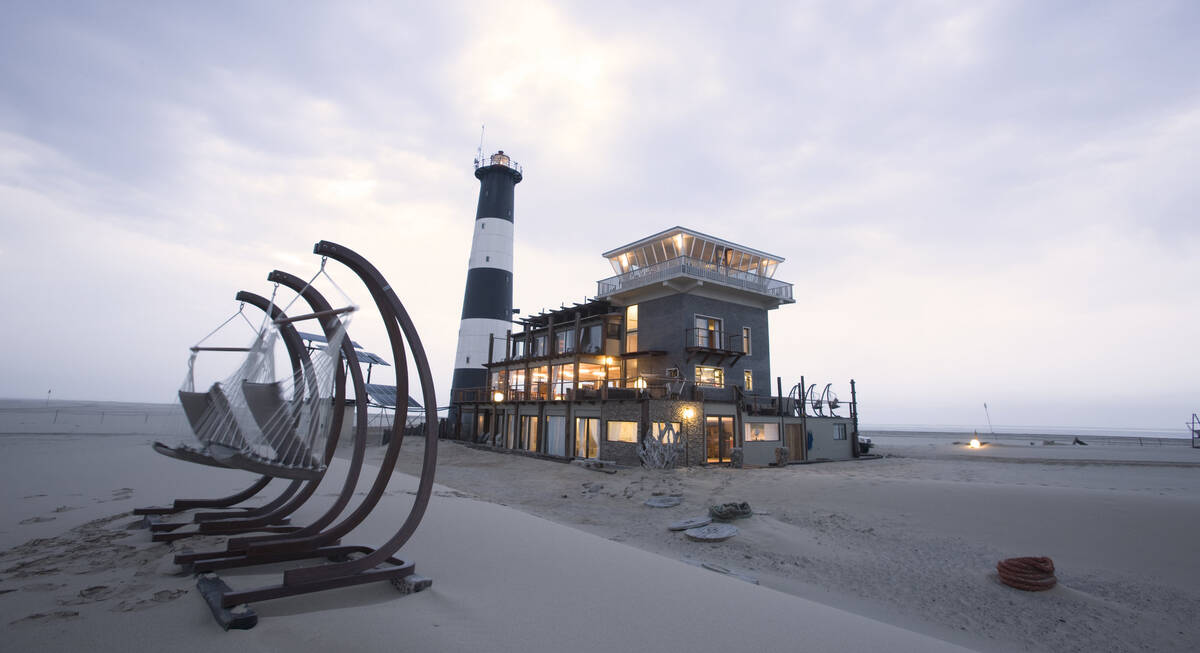 Pelican Fly & Drive Safari
10 days • 5 locations
WINDHOEK AIRPORT TO WINDHOEK AIRPORT
A unique itinerary visiting the must-see highlights combining the adventure of a classic Namibian self-drive with the ease and spectacular views of a fly-in safari.
US$5,630 - US$6,660 per person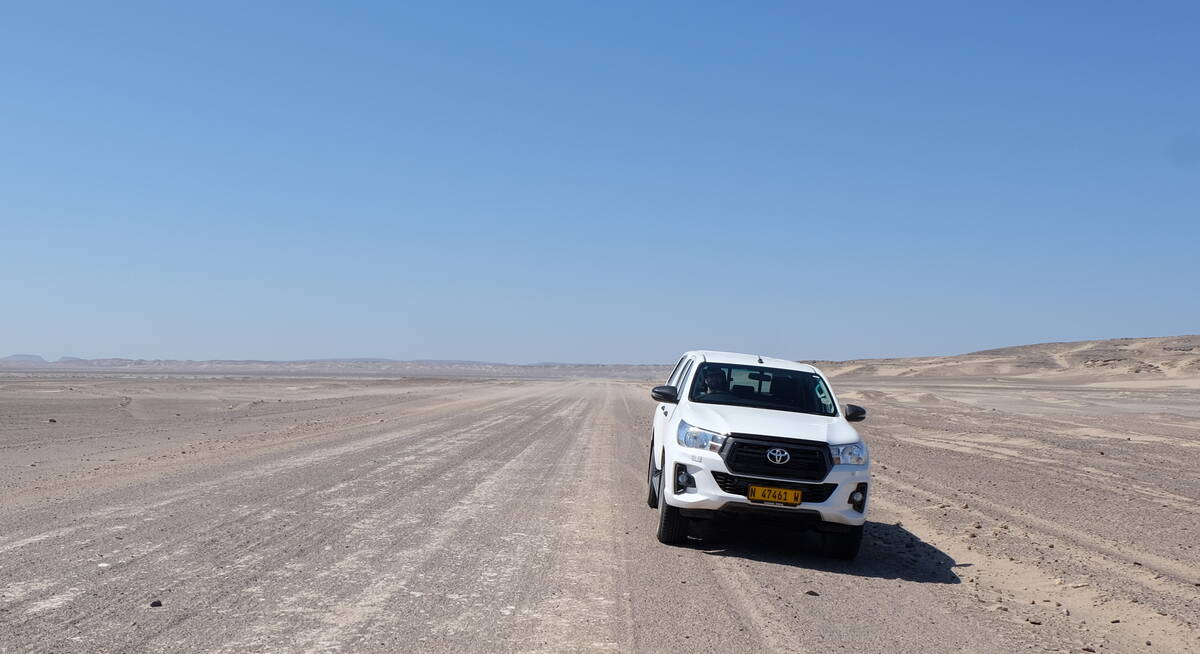 Caracal Self-drive Safari
14 days • 8 locations
WINDHOEK AIRPORT TO WINDHOEK AIRPORT
The quintessential Namibian self-drive adventure exploring the highlights from Sossusvlei and the Namib Desert to Damaraland's wilderness and a safari in Etosha. A great mix of accommodation and excellent value.
US$2,310 - US$3,080 per person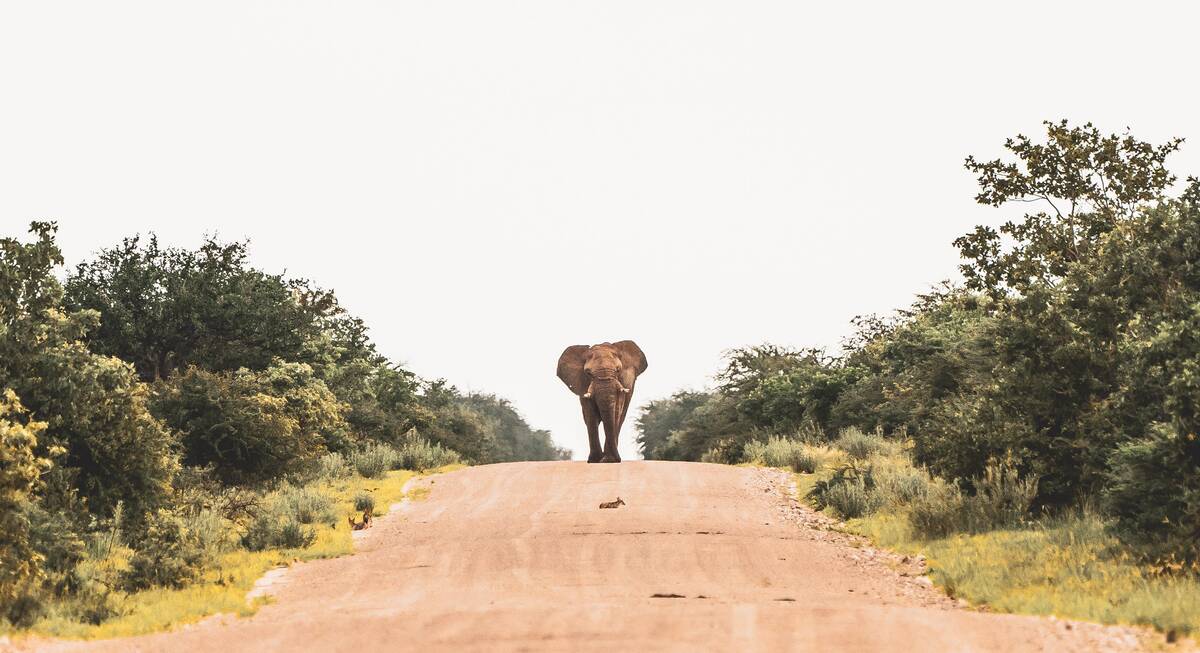 Black Wildebeest Self-drive Safari
19 days • 10 locations
CAPE TOWN AIRPORT TO WINDHOEK AIRPORT
Journey from South Africa's cosmopolitan Cape Town to central Namibia's Okonjima Nature Reserve during this self-driven safari. The route passes through a stunning variety of landscapes, offering access to this beautiful continent's rich diversity.
US$3,450 - US$3,540 per person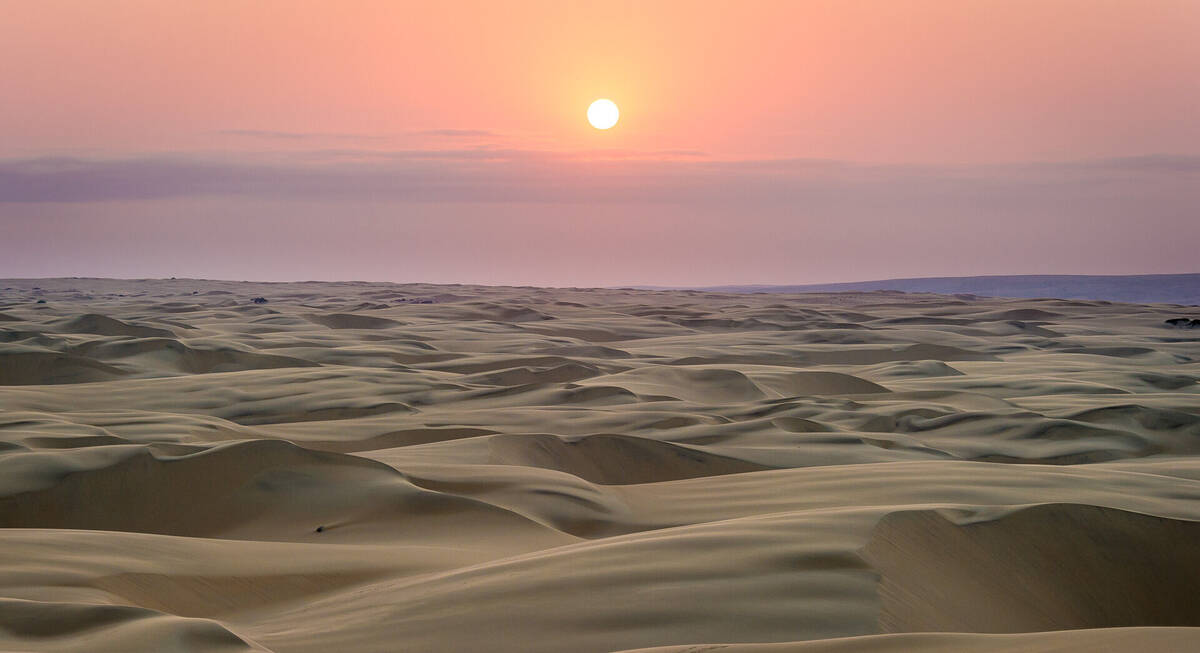 Ruppell's Korhaan Fly-in Safari
9 days • 4 locations
WINDHOEK AIRPORT TO WINDHOEK AIRPORT
Explore Namibia's remotest wildernesses while staying at some of the most exclusive luxury camps in the country. This epic fly-in safari will deliver otherworldly landscapes, fascinating wildlife and genuine cultural experiences.
US$9,340 - US$13,180 per person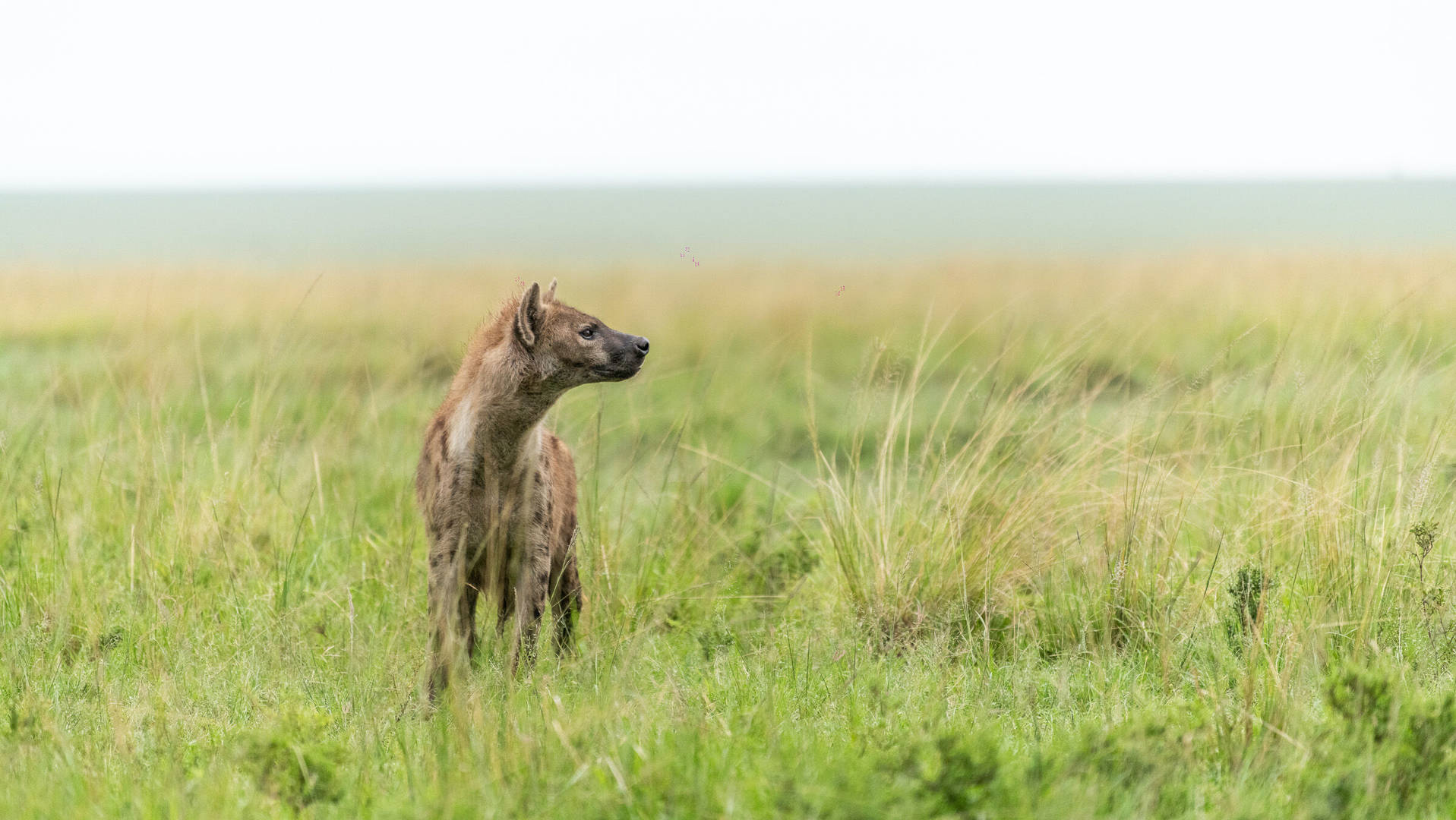 More information about spotted hyena in our other destinations
Click here for detailed information about spotted hyena in other countries, including the places for sighting spotted hyena.
---