Chilo Gorge Safari Lodge: Information from the owner
General information
About this information
All the information on this page is supplied to us directly from the lodge owner and reflects their view, not ours.
For Expert Africa's view, see our own full report on Chilo Gorge Safari Lodge, which contains our own observations and views.
---
Last updated by Owner

12 Nov 2019






















Facilities at Chilo Gorge Safari Lodge
Property facilities

24-hour Security, Bar, Barbeque Facilities, Conference Centre, Internet Access (Complimentary), Laundry Service (Complimentary), Library, Pool, Private Vehicle Available, Secure Parking

Room facilities

Balcony / Deck, Electrical Outlets, En-Suite, Fan, Fridge, Hair Dryer, Laundry Service (Complimentary), Mini Bar, Mini Bar (Complimentary), Mosquito Nets, Pure Cotton Linen, Safe, Shower, Tea / Coffee

Activities on site

Bird Watching, Fishing, Game Drives, Game Viewing, Game Walks, Natural History Tours, Safaris

Nearby activities

Animal Encounters, Bird Watching, Catch-and-release Fishing, Child Friendly Activities, Cultural Tours, Fishing, Game Drives, Game Viewing, Game Walks, Safaris

Languages

English
Room types at Chilo Gorge Safari Lodge





All Inclusive Luxury King/Twin Lodges
Our beautifully appointed, thatched Luxury King/Twin Lodges are largely inspired by nature, but with a designer's passion for elegance, simplicity and luxurious touches. Locally crafted intricate reed weaving, individually carved jacaranda headboards, luxurious cotton bedding, and a mini bar have all been carefully chosen for your comfort and enjoyment.
Each Lodge has its own private balcony offering spectacular sunrises or sunsets and the opportunity for you to relax watching our resident elephants, crocodiles and hippos in the Save river that flows all year, or to observe the diverse number of other river visitors throughout the day.








Chilo Gorge Tented Camp (at Mahove)
Boasting one of the best locations within Gonarezhou National Park, Chilo Gorge Tented Camp at Mahove offers guests the opportunity of experiencing this pristine wilderness area at close quarters.
A semi-luxury seasonal Tented Camp, situated on the banks of the Runde River, offering accommodation in 4 Twin Bedded en suite (shower & flushing toilet) Tents.











Ivory Trail Adventure
Immerse yourself in this truly authentic and thrilling mobile camping experience. The Ivory Trail Adventure provides safari enthusiasts the ability to explore remote corners of this pristine wilderness at their own pace. The exact route and campsites will be tailored to take advantage of seasonal hot spots, and to accommodate your specific requests. And the mix of Game Walks and Game Drives can be tailored before and during the trip to match your requirements.
Your camp comprises 2-man dome tents, with enough height to stand-up equipped with a 2 stretcher beds, foam mattress, sheets and blankets/duvet (depending on temp/season). There is a bucket shower, with canvas frame to give privacy, and duckboards underfoot. Each campsite has well-constructed and safe bush loos (long-drops). Enjoy the rustic simplicity of mealtimes under the shade of a gazebo, or under the stars. The fly-camp comes equipped with LED lights for tents, kitchen & service area. There is an Invertor on the game vehicle for camera battery charging. There will be 2 vehicles for these trips - the 9-seater safari vehicle for guests, and another vehicle for the equipment and staff, who go on ahead and set up for lunch / campsite, as appropriate.









Nhambo Self Catering Lodge
For those who would like to be more independent, our self catering lodges, Nhambo, offer practicality as well as spectacular views.
Each Lodge sleeps 2 and boasts its own en-suite bathroom and private balcony. There are four of these Lodges, with a shared kitchen, dining area, braai area as well as a plunge pool.
Activities at Chilo Gorge Safari Lodge









Bird Watching in the Sacred Sand Forest
The three major rivers, the Chilojo Cliffs and the vast water pans in the park support a rich variety of birdlife, including Kingfishers, Hornbills, Eagles and Raptors. Over 450 species have been recorded in and around Gonarezhou, making it one of Southern Africa's top birding destinations. The rivers attract many waterbirds from herons, storks and egrets to waders, African Skimmers and nesting Southern Carmine Bee-eaters. Purple-crested Turacos flash crimson through the denser riverine and Grey-headed, Brown-headed and Meyer's Parrots squawk and shriek. The Chilojo Cliffs and the surrounding areas offer common sightings of Verreaux's Eagles, Peregrine Falcons, Black Storks, swifts and other raptors, including Bat Hawks and Taita Falcons. And the local Sacred Sand Forest also provides sightings of specials such as the Green Malkoha, Narina Trogon, Chestnut -fronted Helmet shrikes, and Square tailed Drongo.





Chilojo Cliffs Safari
A full day excursion to the Red sandstone Chilojo Cliffs, situated in the heart of the Gonarezhou National Park on the banks of the Runde River. Visit the Tembahata and Machanu Water Pans offering unrivaled bird watching & view large herds of Elephant and Buffalo. A picnic lunch is served at the spectacular Chilojo Cliffs, followed by a sundowner game drive back to the lodge.
Available in the dry season: April to November, with the top of the Chilojo Cliffs normally only accessible between June/July to November when the Runde River is fordable.

Chivalila Falls
For those with a penchant for something a bit more active, the 2.5km hiking trail from the lodge to the beautiful Chivalila Falls is a great way to start or end your day. Trekking through a rugged landscape will lead you to a view point overlooking the Falls. As the water cascades over age-old rocks, take in the sights and satisfy your thirst with some well deserved refreshments.



















Community Visit
The intimate working relationship between the lodge and the local Shangaan community, makes a visit to Mahenye Village a uniquely rewarding cultural experience. This is the birthplace of the CAMPFIRE concept, which has since been replicated thousands of times around Africa. At it's core is the concept of "Community Led Conservation", and for his work setting up this initiative, and his ongoing commitment to conservation, Chilo Gorge Founder and Director, Clive Stockil, has won numerous international awards.
It will be a colourful and informative visit, likely to include the Secondary School and local Clinic, and guests are encouraged to interact with the local villagers. This is a unique opportunity to spend time exploring an authentic village, and watch daily village life in one of Zimbabwe's remotest corners.
There is also a potential to visit the local palm forest, to meet the resident palm wine maker. Your guide will explain how palm wine is produced, together with providing different samples for tasting.










Game Drives in Gonarezhou National Park
At over 5,000 km², Gonarezhou is the second largest National Park in Zimbabwe, cutting a swathe of sandstone cliffs, scrub and baobab trees along the country's southeastern border with Mozambique. Largely undiscovered by the outside world, this striking land is one of the last great pristine wildernesses in Africa and takes in a huge diversity of habitats. Lions, cheetah, wild dogs, hyena, buffalo, hippo and giraffe can all be seen within the boundaries of Gonarezhou, but this country is known, first and foremost, as the Land of the Elephant. These massive, intelligent creatures are called Nzhou in Shona, and give their name to the National Park where they number in their thousands. Gonarezhou National Park is one of Africa's last remaining true pristine wilderness areas.
Morning, Afternoon and Full Day Games Drives into Gonarezhou National Park, with our resident Guides.
Game Walks in Gonarezhou National Park
There is no better way to explore an area than on foot. Chilo Gorge offers morning and afternoon Game Walks in Gonarezhou National Park, with our resident Professional Guides. Explore the Runde river floodplains from Chilo Gorge Tented Camp, or some of the more remote corners of Gonarezhou when on the Ivory Trail Adventure fly camping experience. Game Walks are also available for guests staying at the Main Lodge.
Min age of 12yrs.
Other lodges in Gonarezhou & Save Valley
Alternative places to stay in this same area.
---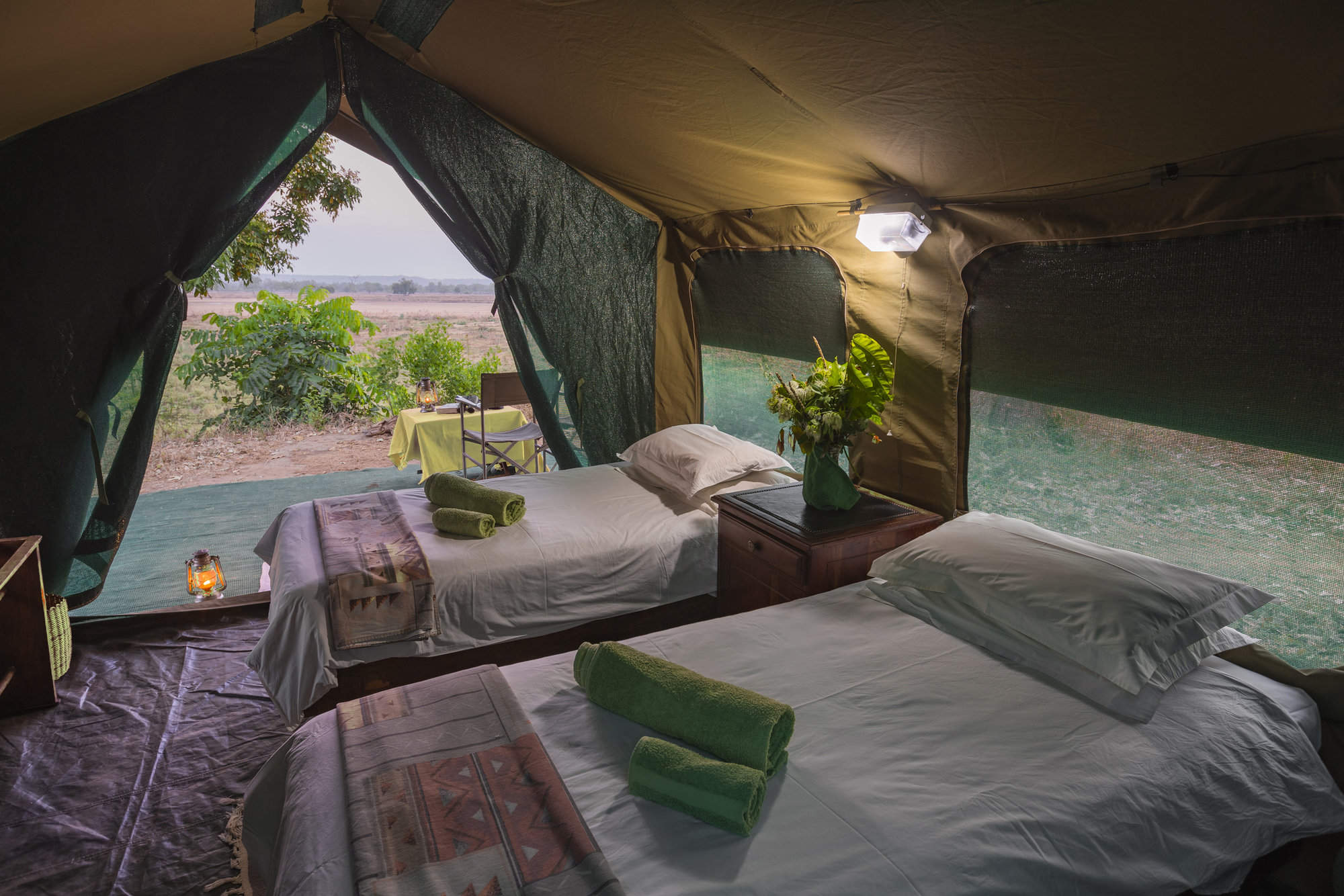 Chilo Gorge Tented Camp
Chilo Gorge Tented Camp is a classic safari style property in Zimbabwe's isolate Gonarezhou National Park.
---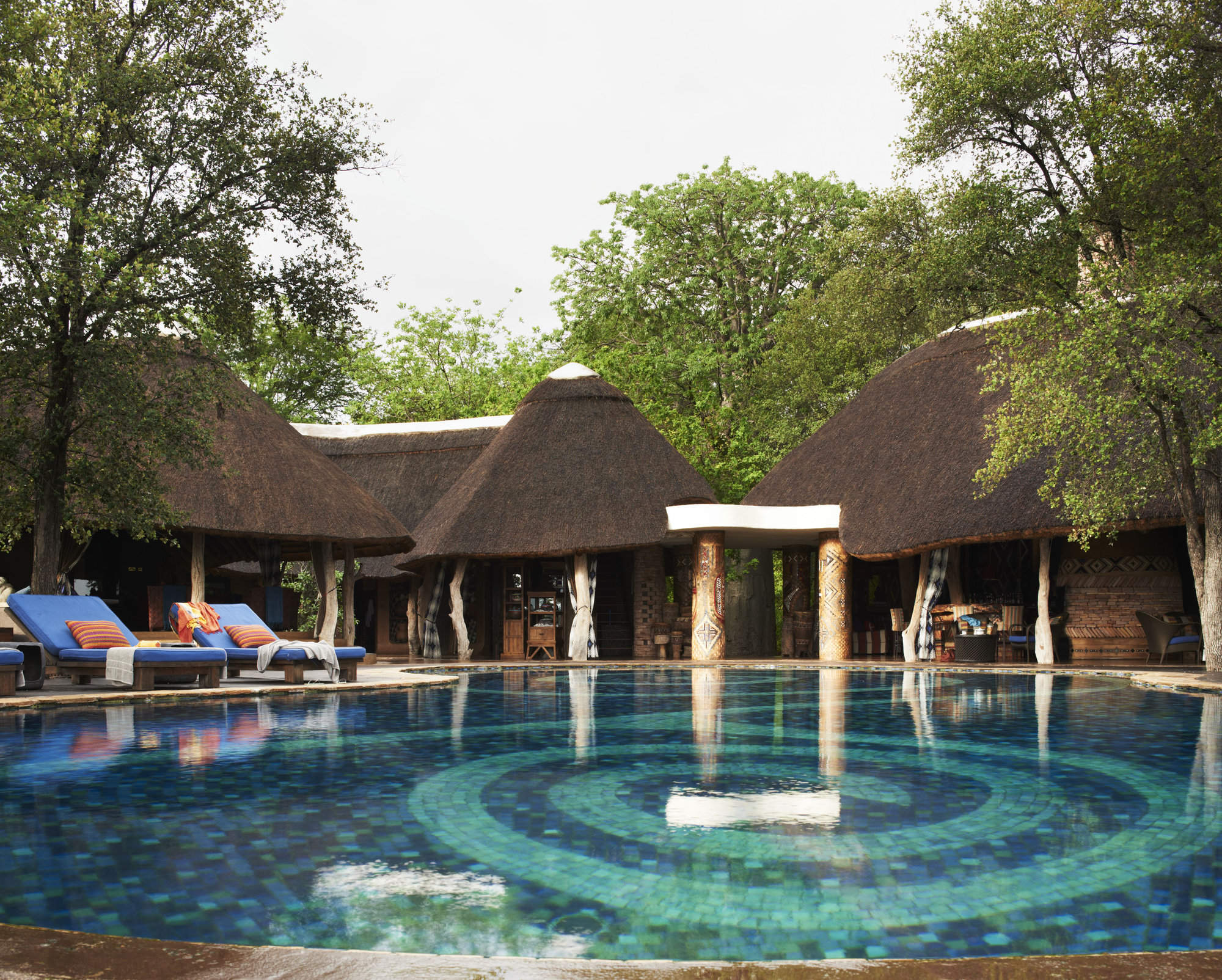 Pamushana Lodge
Pamushana Lodge is one of the most luxrious in Zimbabwe, facilities include a tennis court and spa. The wildife watching is excellent too.
---

Chapungu Camp
The Savé valley is a new area for us, however Chapungu is an exciting new camp run by a team we know and trust in a very promising area.
---